Enjoy stargazing in the observatory, the Hall of Heroes exhibit, retro science fiction films, Laser Light Shows and four floors of hands-on fun at the Orlando Science Center July 6 – August 11!
SPONSORED — This summer, when the sun goes down, your IQ goes go up as you experience science fun and discovery, plus a few added surprises, during late nights at Orlando Science Center. On Fridays and Saturdays from July 6 through August 11, the Science Center will host "Science After Sundown" with stargazing in the observatory, retro sci fi movies in the Digital Adventure Theater and all exhibits open until 11pm, plus there will be a cash bar serving beer and wine.
With OSC open late, visitors will enjoy more time for exploration, inspiration and imagination. Plus, experience the Science Center with fewer crowds than the busy daytime hours. Come later in the day and stay through the evening, or just stop by after dinner for a few hours of casual brain-bolstering.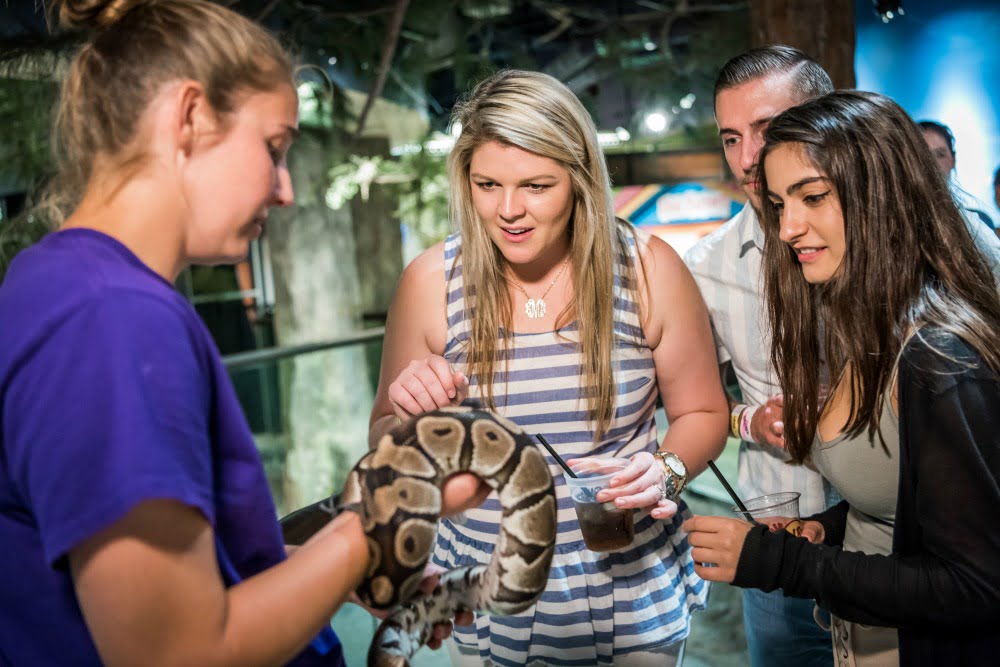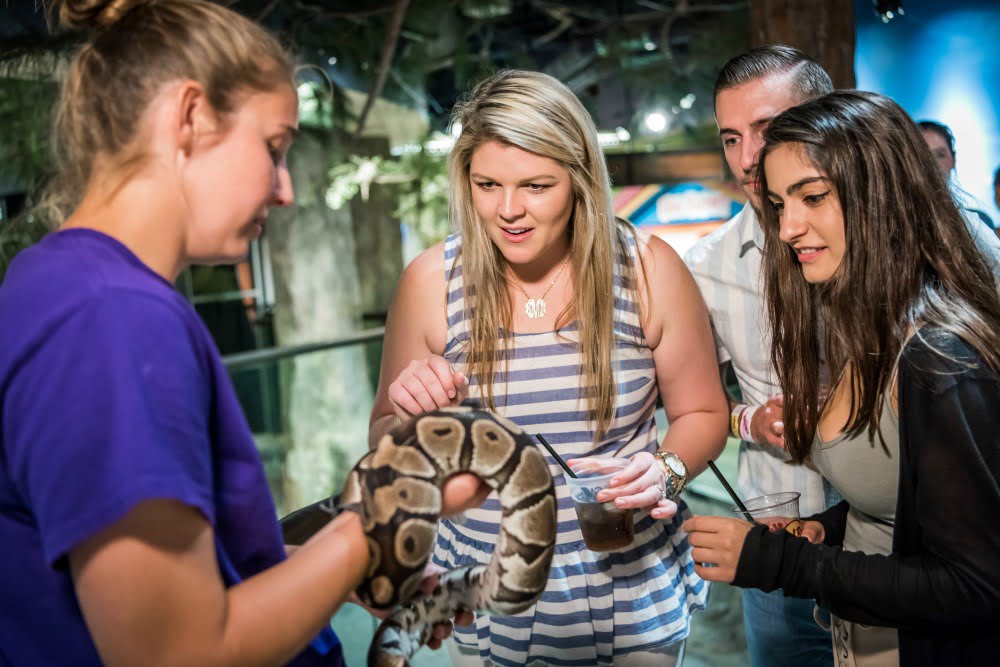 Evenings will provide quality time in the Hall of Heroes summer exhibit. Discover your own superpowers by visiting activity stations that examine your own special skills and abilities. Then check out classic memorabilia and props, including a replica of the Batmobile from the 1960s "Batman" TV show, while surrounded by iconic heroes like Superman, Iron Man and the Hulk. Hall of Heroes is only here for the summer, so don't miss out!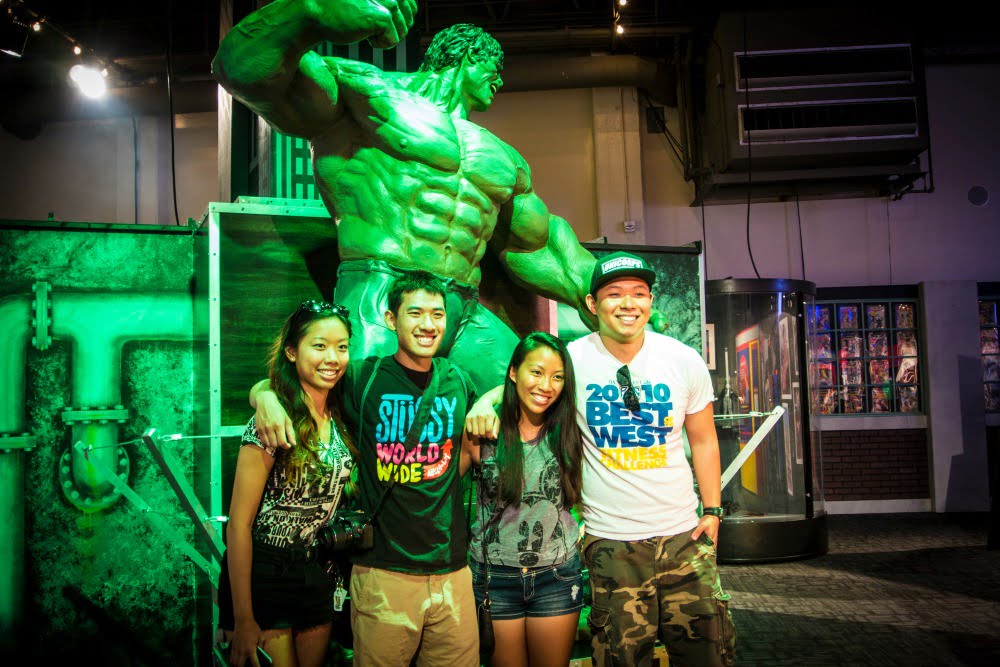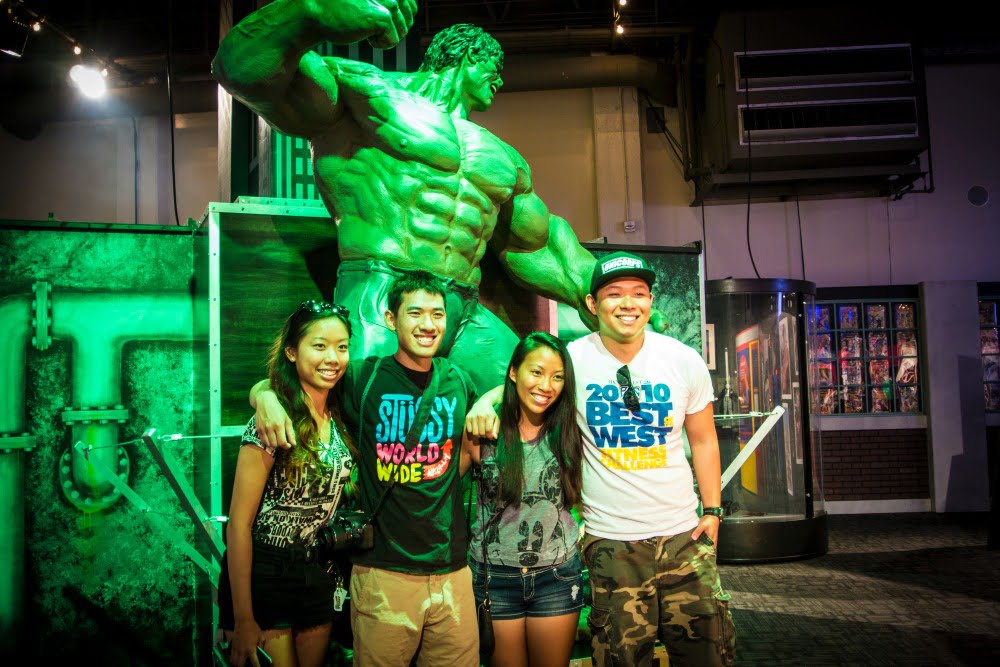 Whether you're having a "nerd night out" with friends or a quirky date night, get immersed in The Hive: A Makerspace Presented by the Isaacs Family. This new permanent experience at OSC will enable you to turn your creative ideas into a reality with access to 3D printers, a laser cutter, and an eclectic array of other cool tools. Follow one of our experienced makers on a group project, or try your hand at designing something uniquely your own.
Crosby Observatory
Science After Sundown is your chance to get stellar views of the night sky by joining our expert sky-watchers in the observatory. Peer through the powerful 10-inch lens of Florida's largest publicly accessible refractor telescope to view the planets, moons and deep sky objects such as galaxies, nebulas and double stars. These late nights offer the best views!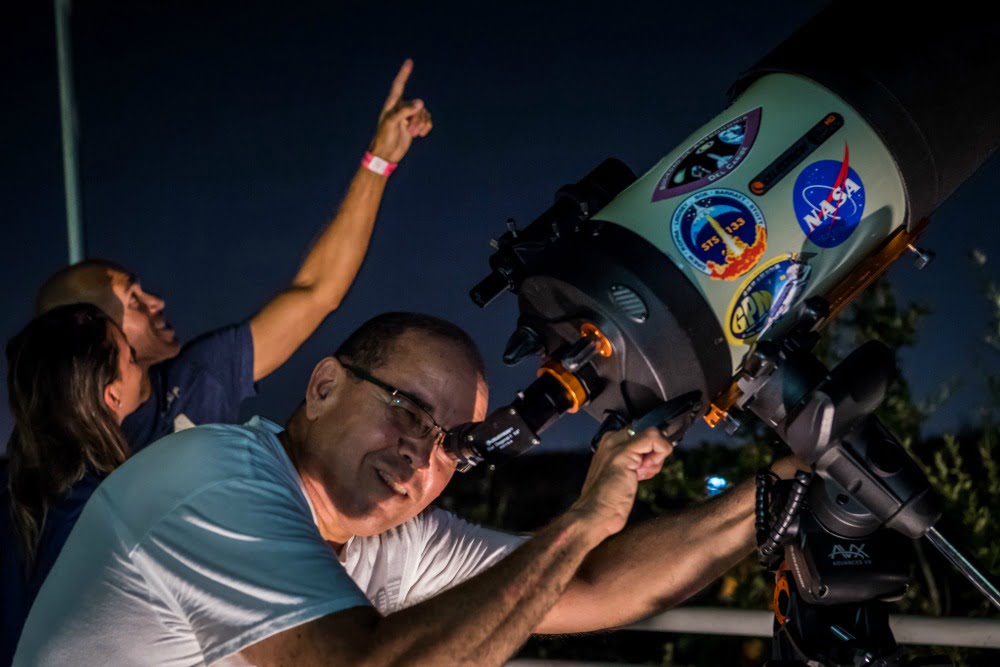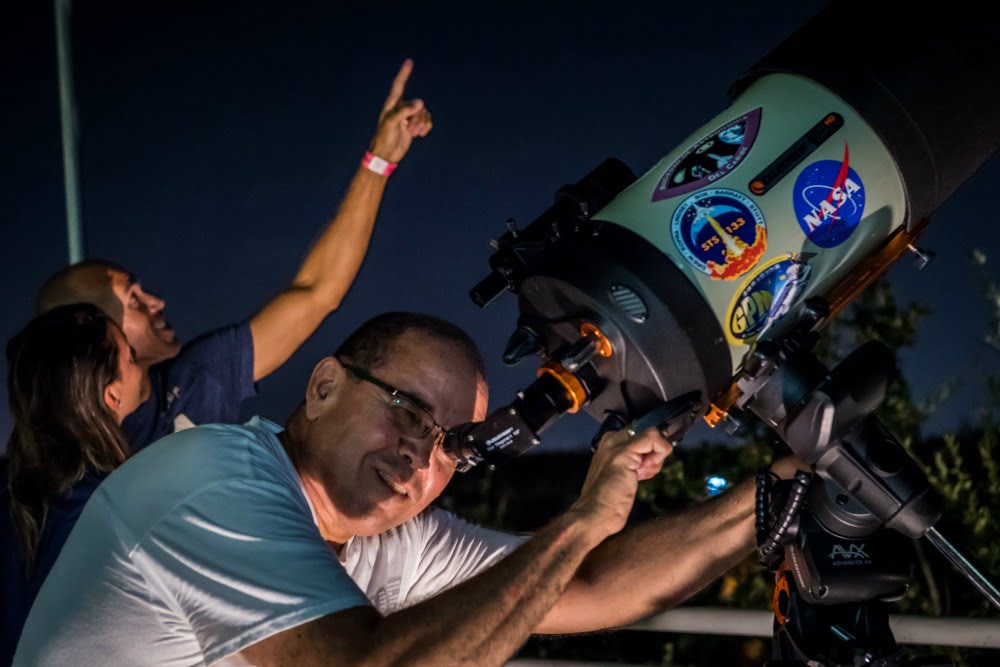 Retro Sci Fi Movies
You'll see other "stars" on display as well, with a celebration of retro sci fi cinema. A different classic movie will be screened each weekend. Bring your friends and experience old-school movie mania with a lineup of interstellar awesomeness that will take you to the far reaches of the galaxy and back again.
Screenings are at 7:50pm, and all films are included with general admission to the Science Center:
July 6-7: War of the Worlds (1953)
July 13-14: The Forbidden Planet (1956)
July 20-21: The Last Starfighter (1984)
July 27-28: Men in Black (1997)
August 3-4: The Day the Earth Stood Still (1951)
August 10-11: Galaxy Quest (1999)
Laser Shows
Rock-n-roll laser shows are also included in your Science After Sundown admission. Rock out to some of music's most legendary bands. A variety of shows will be featured throughout the summer series.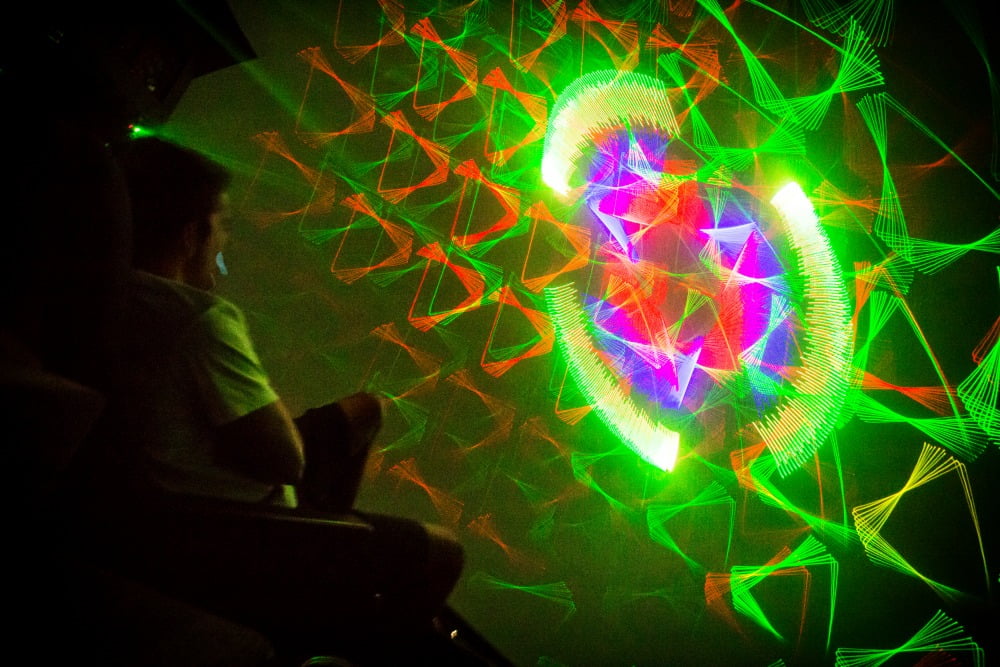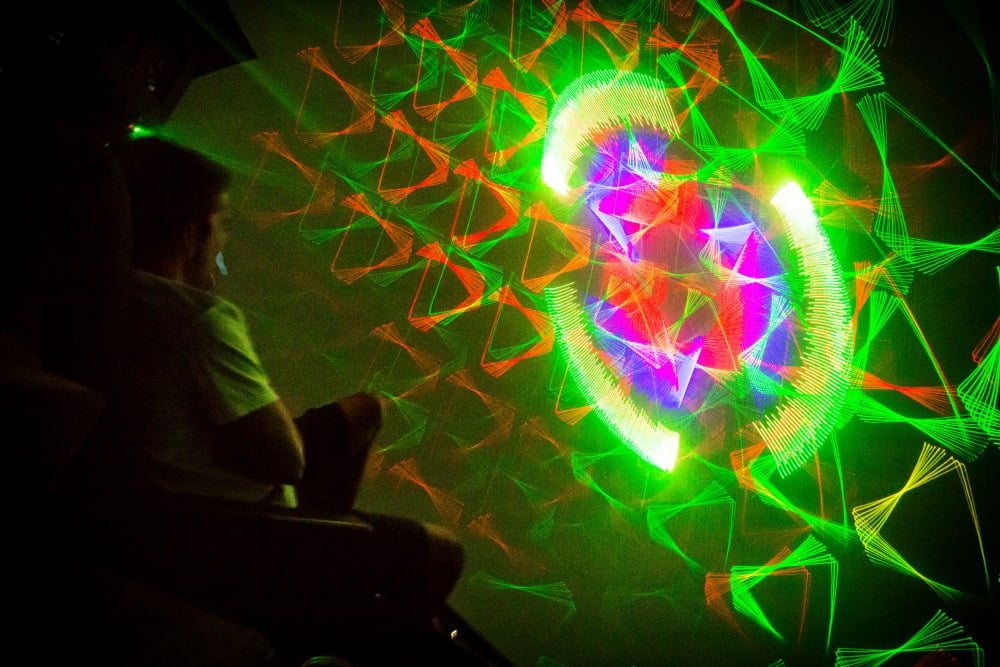 More Details
Science After Sundown runs from July 6 – August 11, 2018. All activities during Science After Sundown (exhibits, movies, laser shows, observatory and more) are included with general admission to Orlando Science Center ($20.95 for adults). OSC members enjoy free admission. Science After Sundown is appropriate for all ages, but beer and wine will be available for purchase for guests over 21.
For more information, call 407-514-2000 or visit www.osc.org/sundown.
DISCLOSURE
We were compensated to write this post…
and
We are committed to providing you with valuable content that informs and inspires you…
and
We are clear that all of our content, including our sponsored content, gives value to our readers.
Our commitment as a for-profit website is to marry total transparency with superior, locally-created content. If you ever feel we fall short in that commitment, please let us know.