You've made it to the end of the road: Key West is where the USA meets the tropics. It's also a treasured Florida vacation spot whose popularity grows each year. We Floridians are fortunate to be able to visit this gateway to the Caribbean without much hassle.
No matter if you're in the mood to relax and take it easy or explore the island and get your heart pumping, you'll find what you're looking for in Key West. So how do you get there and what do you do once you arrive? With new and affordable daycation flights now being offered in Central Florida, we've put together five themed itineraries for you to make the most of your day trip to Key West.
Getting There
New Daycation Flights from Lakeland
Lakeland Linder Regional Airport is home to Legacy Flights, which is now offering day trip flights from Lakeland to Key West through the summer.
Standard departures include the Key Lime Express on Saturdays and the Sailfish Express on Sundays, departing from Lakeland at 8am and arriving in Key West at 9am. Return flights leave from Key West the same day at 8pm.
Flights are $199 per person (Florida Resident rate); incredibly affordable compared to other chartered flights from the Orlando area. You can also discuss other departure times by calling Legacy Flights directly.
Also try:
Key West Executive Charter operates out of Orlando Executive Airport.
Atlantic Airlines offers chartered flights to a long list of Florida destinations, including Key West. Fly from Lakeland, Kissimmee, Daytona Beach, Deland, Orlando-Apopka, Sanford International, Orlando International, and more.
Stratos Jets offers flights from Orlando Executive, Sanford, Kissimmee, MCO, and more.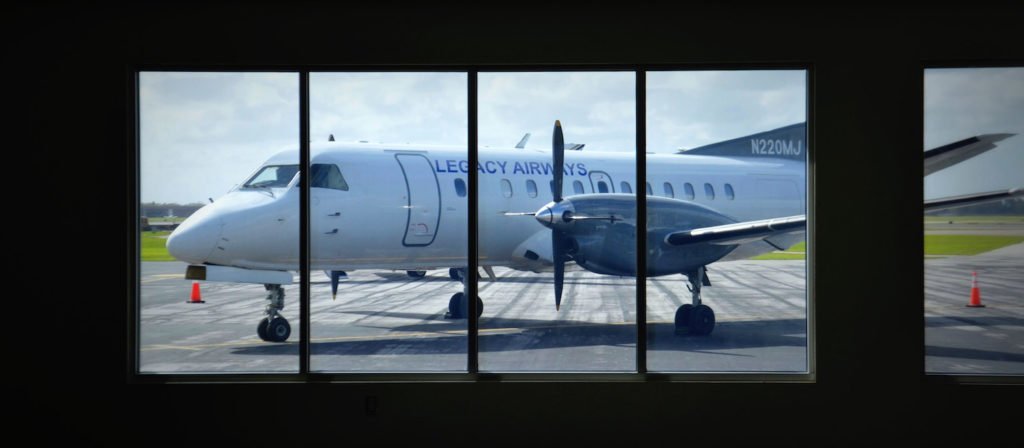 Cruise to Key West
For a taste of Key West, there are a few cruise options departing from Central Florida ports that make stops at Key West. Royal Caribbean offers longer cruises (including Cuba) sailing out of Tampa that include Key West and a variety of other ports. Carnival Cruises will also offer a Key West and Cuba cruise this July, and a few select dates in 2019.
Norwegian Cruise Line is the first to offer cruises to Cuba. Their cruises depart from Port Canaveral and make a stop in Key West followed by Cuba. These 4 and 5 night cruises can be booked with a variety of special offers, including alcohol.
Day Trip Itineraries
Adventure Seekers
Key West is only eight square miles, and while there isn't much of a traditional beach with a wide stretch of sand, there is beautiful ocean water everywhere just beckoning you to dive in. One of the best ways to see Key West is out in the water.
Option 1: Land and Sea
Start with a jet ski tour, and then rent a scooter or bike to cruise around the island. Barefoot Billy's can arrange both. Or, find the perfect blend of speed and tranquility with a speed boat adventure. These 2-seater speed boats balance speed and then tranquility as you explore Key West's mangroves and natural side.
Option 2: All Inclusive Adventure
If you want an all-inclusive experience to spend hours in the sun and sea, considering booking the Watersports All-Day Adventure. You'll sail aboard a catamaran, enjoy a continental breakfast and then snorkel a coral reef. Then you'll cruise to your next destination while enjoying a refreshing lunch. Once you arrive you can enjoy parasailing, jet skis, a bouncing banana boat ride, paddleboards, kayaks, and a water playground where you can slide into the water.
Tip: Without any accommodations to go back to in order to shower and refresh, be prepared to get a little creative. Make sure to pack some dry shampoo and a change of clothes to freshen up midday.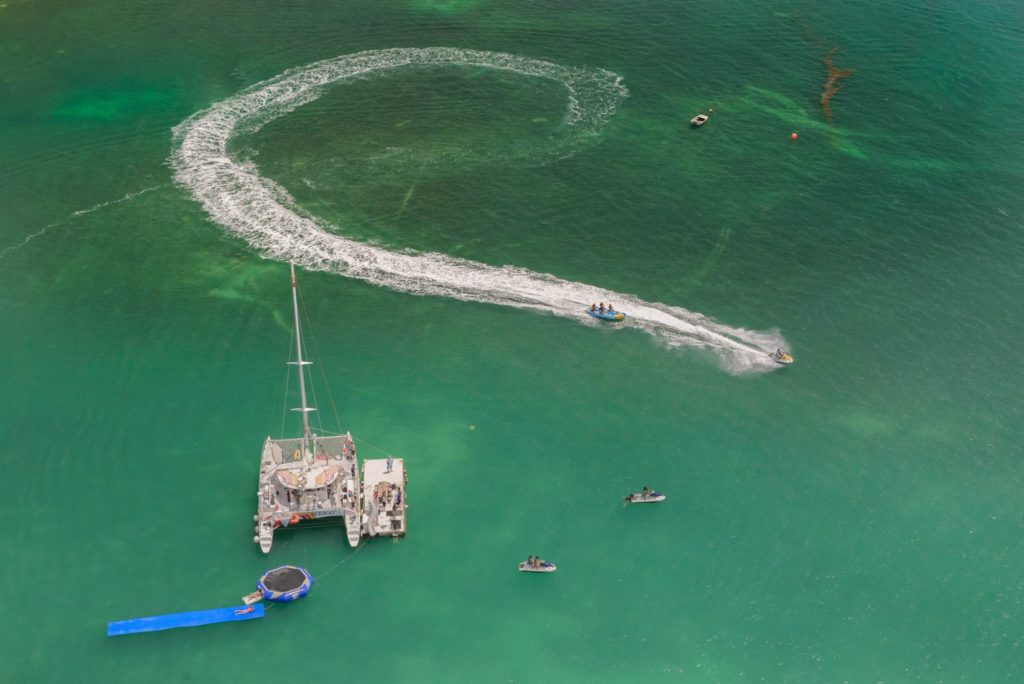 Wine and Dine
Key West cuisine is a mix of Caribbean and American, with a dash of Cajun and European influences. It's hard not to find a good meal down here.
Brunch
Start at Banana Cafe with its French-American delights (and a rooftop dining area), or find a cozy setting with brunch favorites at Firefly.
Lunch
Enjoy lunch off the beaten path at Bien. Here you'll dine on Latin and Caribbean fusion fare that expresses Key West's many cultural influences. Keep in mind they are closed on Sundays and Mondays. Or, If you want to be in the middle of the action, Mangoes is located on bustling Duval Street and offers great people watching. For a rustic Key West experience check out BO's Fish Wagon; the cracked conch is an indicator you truly are in the islands.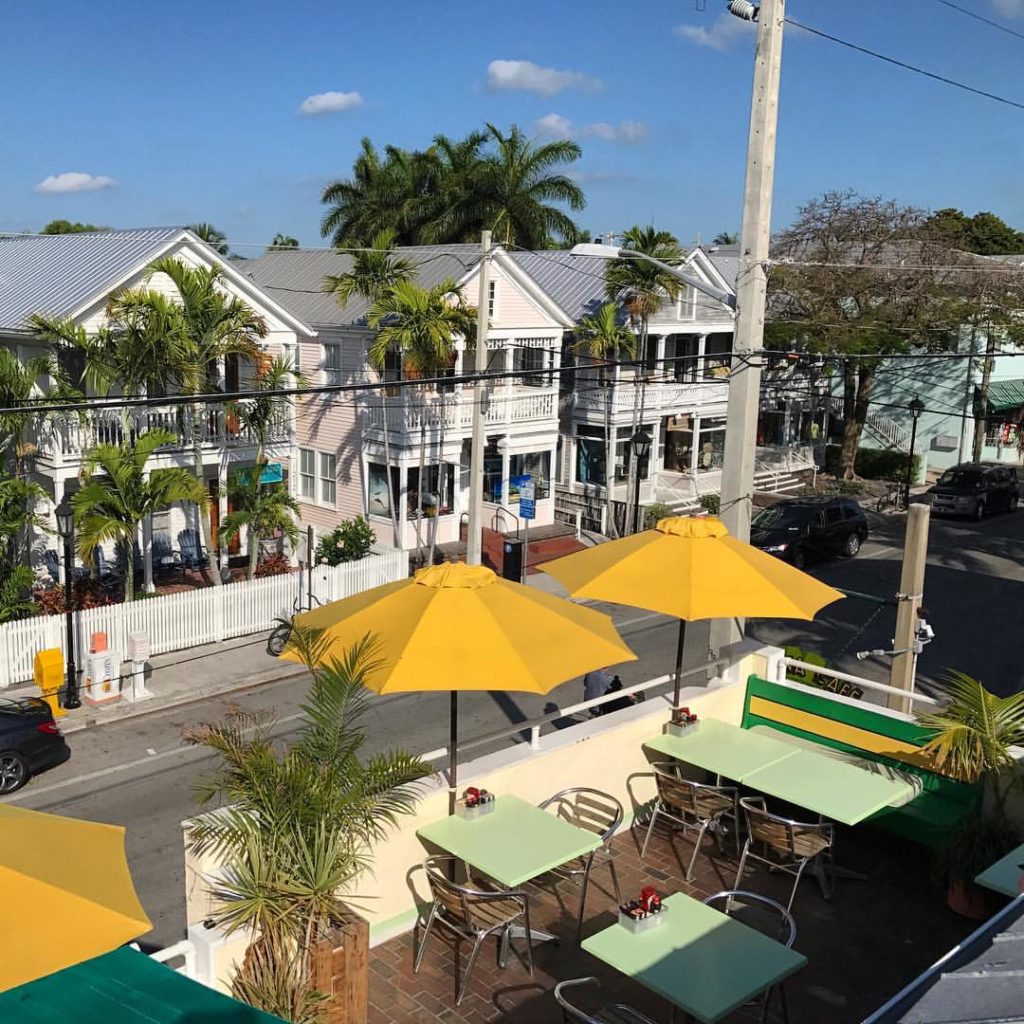 Seafood
For fresh and vibrant seafood check out Eaton Street Seafood Market or Red Fish, Blue Fish, the latter of which provides classic seafood dishes near the popular Mallory Square. If you want to be directly on the ocean, Conch Republic Seafood Company is one of the most popular spots on the island.
Something Sweet
There are lots of other places to get your sweet fix besides snagging some key lime pie (more on that later). Considered a little gem, Sweets of Paradise is a cute little shop with ice cream, fudge, cookies, and other treats.
The best spot – by far – for couples to satisfy their sweet tooth is Better Than Sex. This dessert-only restaurant has expanded to Orlando, but there is something so Key West about their original location.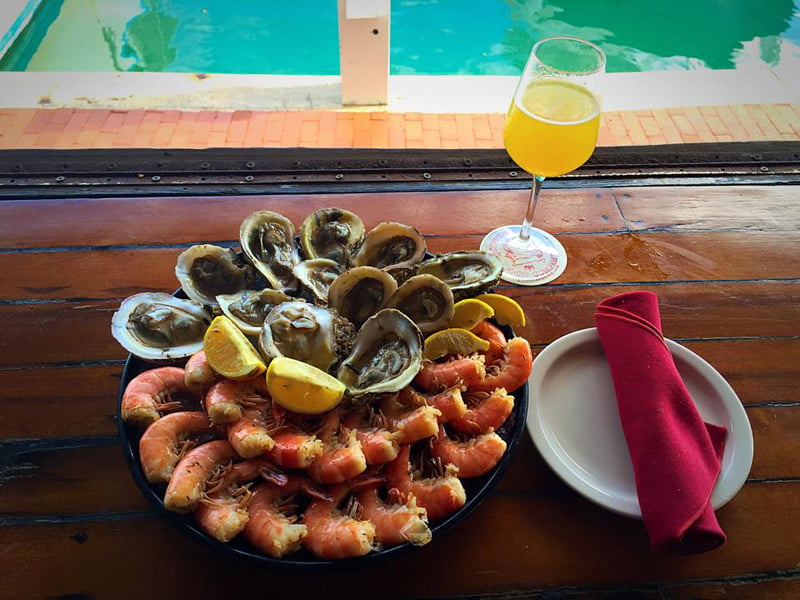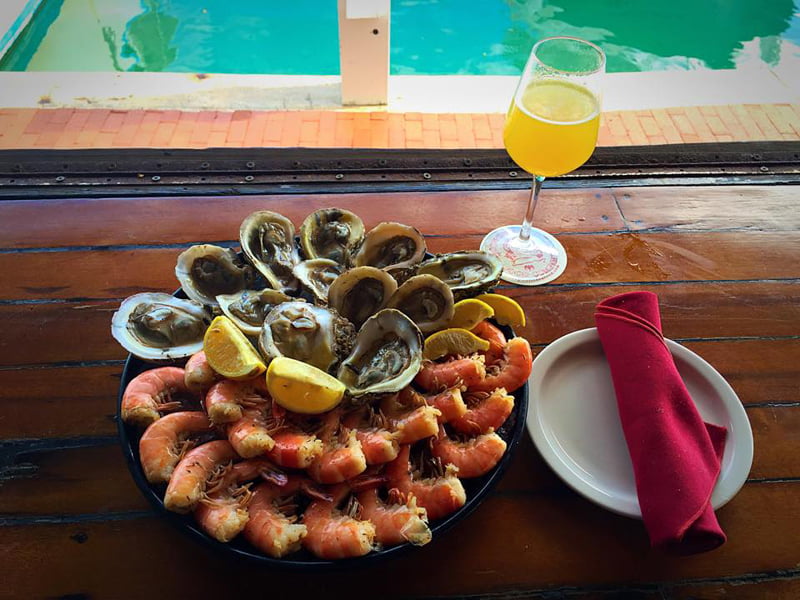 History Hunters
Historical Homes
There are loads of historical homes where famous writers and artists once lived. One of the most famous is Ernest Hemingway's House. Hemingway is a Key West legend; there's a festival held in his honor each year. Hemingway's House isn't too far from the Southernmost Point landmark, so it is easy to visit both. If you're hungry, stop at Blue Macaw Island Eats which is near Hemingway's House.
The Harry S. Truman Little White House has served as a welcome spot for the President of the United States since 1880. The grounds themselves are worth a visit, but the interior is also quite fascinating. Although the Little White House is a museum, it is also occasionally used by government business officials. You can tour on your own or take part in a garden tour or house tour.
Other noteworthy homes include the Tennessee Williams home and exhibit, and the Oldest House Museum (erected in 1829).
Historic Graveyard
If you're in the mood for some unique history, the Key West Cemetery is sure to be an unforgettable visit. Like other historic graveyards, these graves are stacked above ground due to the rocky soil. The epitaphs on countless tombstones are unlike any others you've seen, with quirky quotes that show off this island's spirited culture.
Also Try:
Lighthouse & Keeper's Quarters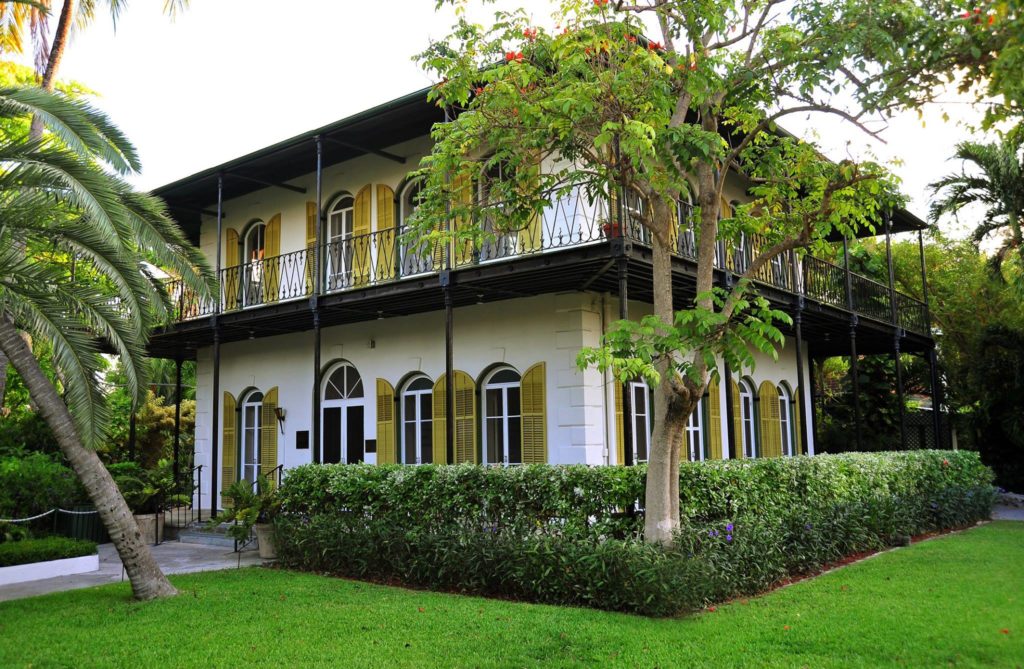 Parrothead Party
Key West is to Jimmy Buffett as Elvis Presley is to Hawaii. Jimmy traveled to Key West in the 1970s, eventually making it his home for quite some time, and it changed his music forever. Much like Hawaii made an impression on young Elvis Presley, Key West guided Jimmy Buffett to his now-famous tropical lifestyle.
Parrotheads are big time Jimmy Buffett fans and they've been flocking to Key West for years. Even if you and your lovebird aren't Parrotheads, you can still appreciate the many haunts of Jimmy's younger years and other landmarks that are sited in his songs and books.
Stop 1: Captain Tony's Saloon
Captain Tony's Saloon is a must-do for Jimmy Buffett fans. There is a meaningful history between Jimmy and Captain Tony himself. Bras and dollar bills dangle from the ceiling. The walls echo of many lively nights. Be sure to try and toss a quarter into the mouth of the preserved Jewfish that was caught by Captain Tony himself, it's believed to bring you good luck during your time in Key West.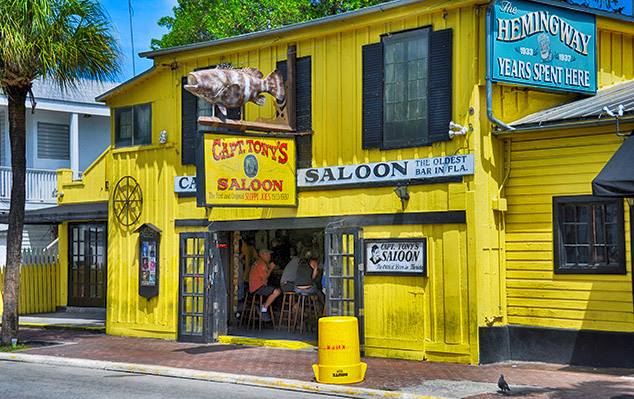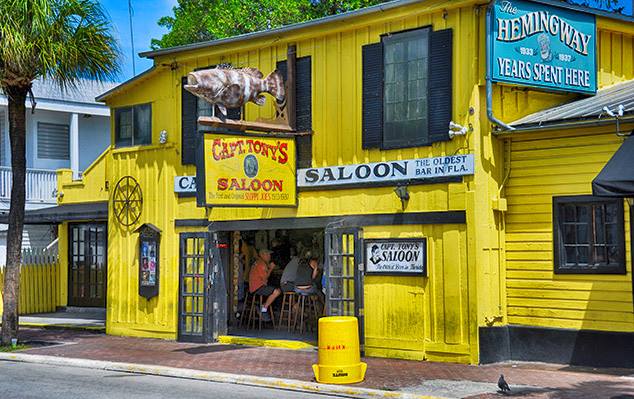 Stop 2: Louie's Backyard
In the song "Trying to Reason with Hurricane Season" Jimmy Buffett mentions stumbling to Louie's Backyard. Jimmy Buffett lived next to this fine dining establishment, and its mention in his song has piqued the curiosity of Parrotheads ever since. Louie's has evolved and isn't the same as what it was in Jimmy's day, but it still a lovely experience, especially because of the views. Swing by for a drink or a meal. While you're in the area, stop by the Southernmost Point landmark nearby.
Stop 3: The Chart Room
While The Chart Room is not specifically mentioned in any Jimmy Buffett songs, well-versed Parrotheads know that this is one of the island venues that gave Jimmy (and many other singers) his start. This tiny bar is full of history and quite hidden. Journeying through Pier House Resort and Spa (which was originally a 50-room motel) to find The Chart Room is part of the fun.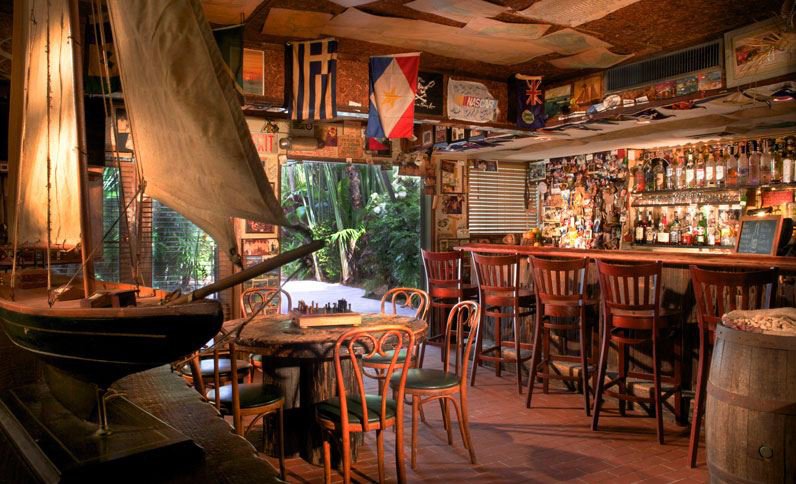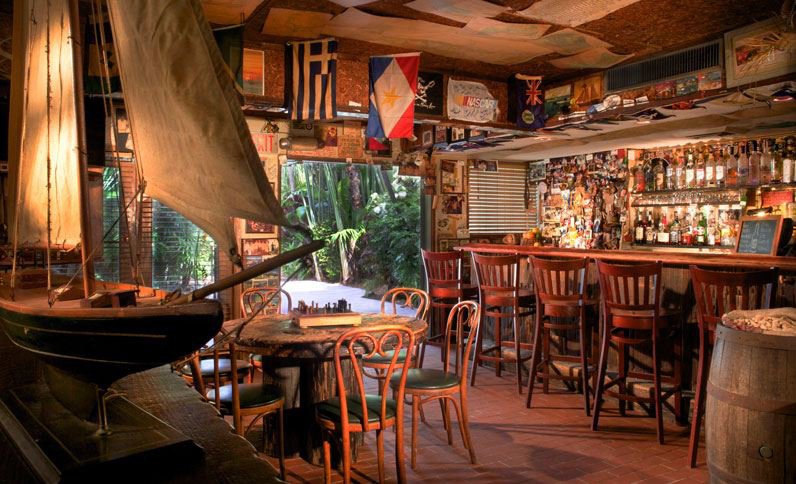 Stop 4: Shrimp Boat Sound Recording Studio
Want to see where Jimmy and other tropical, country, and folk music artists have recorded their songs? Hidden in plain sight near the Key West Bight Marina, near the intersection of Elizabeth Street and Greene Street, is an unassuming, white rectangular building. With no signage or special markings it is easy to overlook the Shrimp Boat Sound Recording Studio. It sits along the ocean, sometimes occupied by a singer or band. Finding this studio and snagging a photo together earns you major Parrothead points.
Stop 5: The Original Margaritaville Cafe
Last, but absolutely not least is the original Margaritaville Cafe on Duval Street. In 1977, the song "Margaritaville" hit the airways, and over the decades a lifestyle has grown. Although a Margaritaville Resort now welcomes guests near Mallory Square, offering dining options of its own, nothing beats visiting the original Margaritaville Cafe. Live music is offered many nights, and on very special, but rare occasions, Jimmy himself surprises everyone on stage.
Key Lime Kick
Key Lime Pie is synonymous with Key West, and Florida at large. The original recipe is believed to be inspired by a Brazilian lime dessert. Key limes used to be found throughout the Florida Keys, but a 1920s hurricane wiped out the vast majority of the stock, and Peruvian limes were planted in place. Still, the taste of key lime reigns supreme.
You can get your Key Lime fix in a variety of ways in Key West, including pie, candies, baked goods, and household products.
Kermit's Key West Key Lime Shoppe has become a Key West icon. This bright yellow and green building just might house the largest variety of key lime products available. Choose from lotions, juices, and even BBQ sauces.
Blue Heaven Cafe is a famous Key West establishment that is another great choice whether you want Key Lime Pie or not. Dining is al fresco and the place is overflowing with character. They serve their pie with a meringue topping, which is a hot topic among Key Lime Pie enthusiasts.
The Key Lime Pie Company focuses on one thing: making great key lime pie. But if you want to try a creative twist, they offer chocolate-dipped key lime pie as well as mango, blueberry, toasted coconut, and extra tart, and have gluten free crust!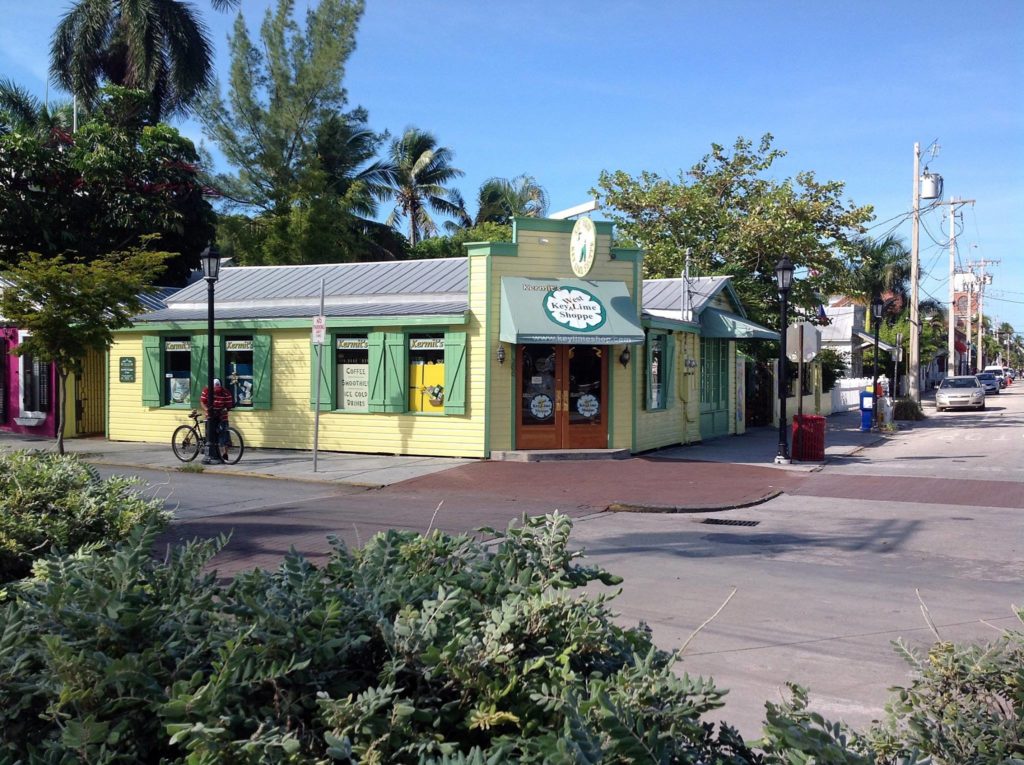 Travel Tips
No matter what itinerary you go with, you and your honey are sure to have an unforgettable daytrip to Key West.
Plan ahead, go with the flow, and stay hydrated.
Be sure to pack a day bag with a change of clothes, comfortable shoes, and a few basic toiletries so you can get refreshed and keep your energy going to make the most of your day in Key West.
Feature image credit: Barefoot Billy's