Truth be told, Instagram is our favorite social media platform, by a long shot. We love sharing great images but we love appreciating other local pics just as much.
So, we're launching a new series to showcase some of our favorite Orlando Instagrammers. Each month we'll choose a different local digital storyteller to feature. We love following them and we hope you will too!!
We're kicking off with @dafoodie, a local food lover whose photos literally make us drool. The feed is the brainchild of Gustavo Hernando, a programmer-turned-web designer hailing from the Dominican Republic (and a Monday to Friday health nut!). His mission: to discover the tastiest dishes in Orlando. You can find him on Instagram here and on the web at dafoodie.com.
We asked him to compile a selection of his favorite recent food experiences. Here's what he shared:
1. Garlic Knots, Pizza Bruno
This is what you order when you're too hungry to wait for your friends to arrive. Needless to say, the garlic is intense, yet the knots are so unbelievably buttery and fluffy. Be selfish. Sharing not recommended.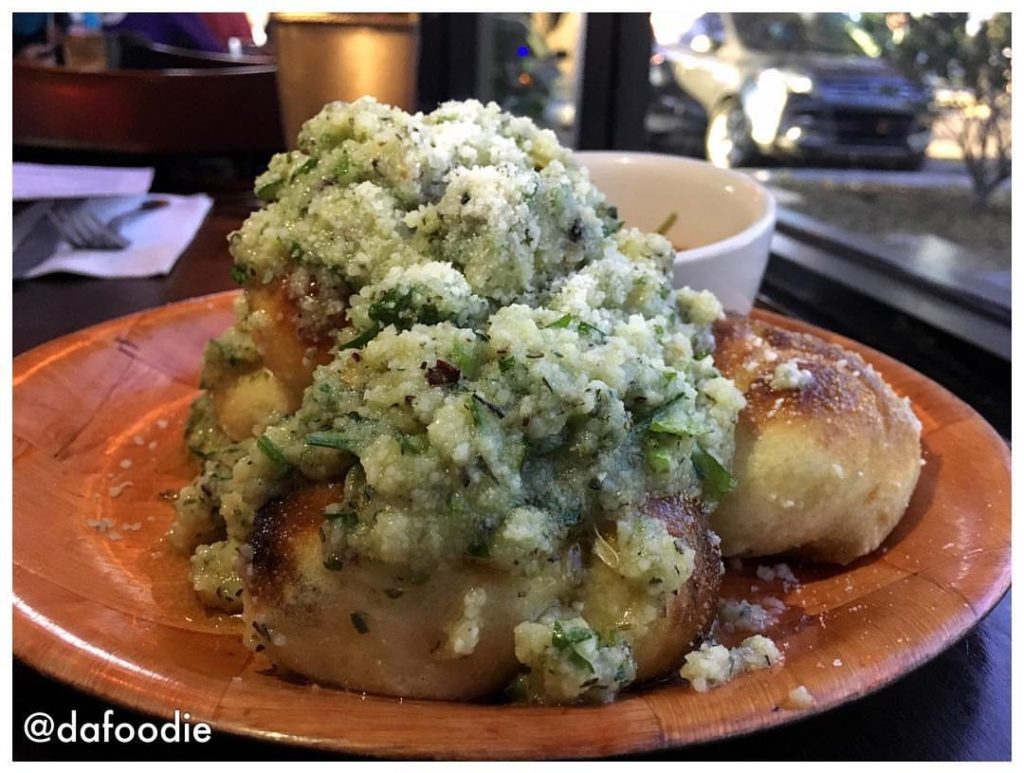 2. Barbecue Chicken Sandwich, Shades, Hilton Orlando Buena Vista Palace
I'm a big fan of hotel dining especially when there is a nice outdoor ambience. You can enjoy this Wood Grilled Carolina Barbecue Chicken Breast sandwich poolside. It's filled with grated slaw, spicy barbecue and ranch dressing, and it's served on toasted garlic bread.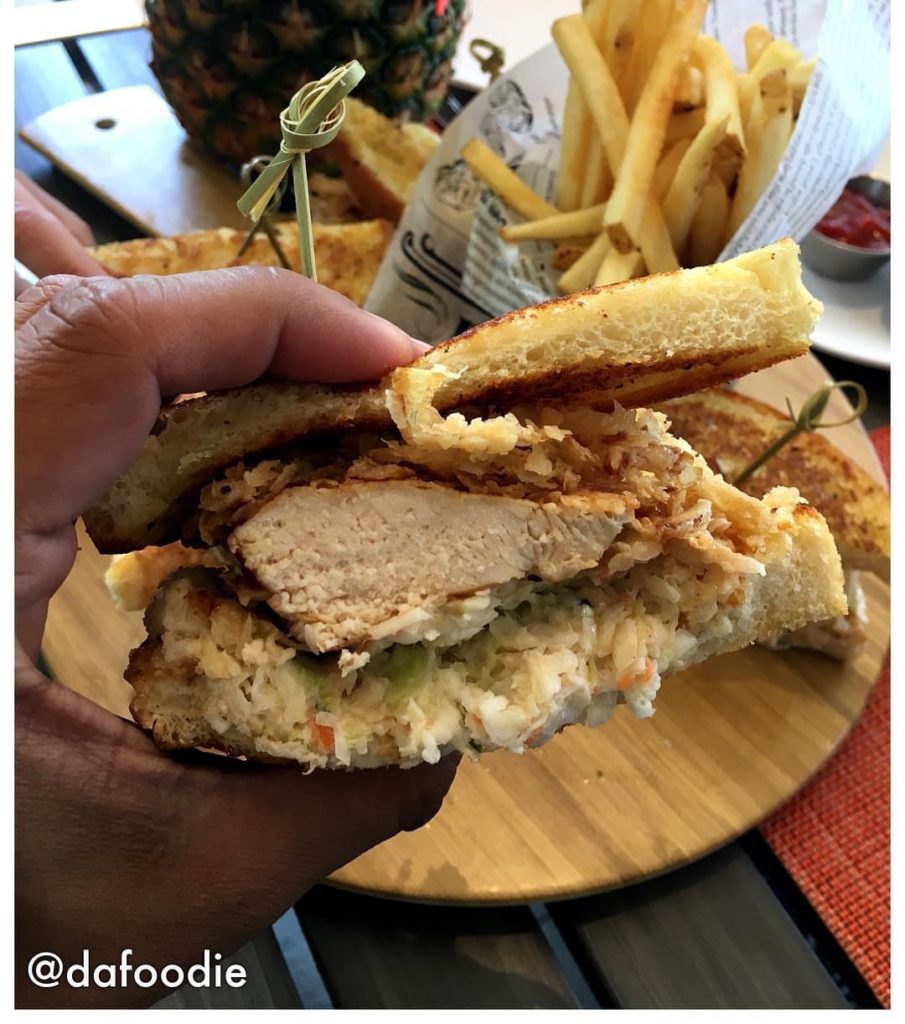 3. 21-Layer Lady's M Green Tea Mille Crêpe, Gyu-Kaku Japanese BBQ
This was actually a pleasant surprise. We tried out this new restaurant and did the usual cook-your-own meal experience but when we asked the server to surprise us with dessert, she did not hesitate to recommend this work of art. It's like a fancy matcha cheesecake!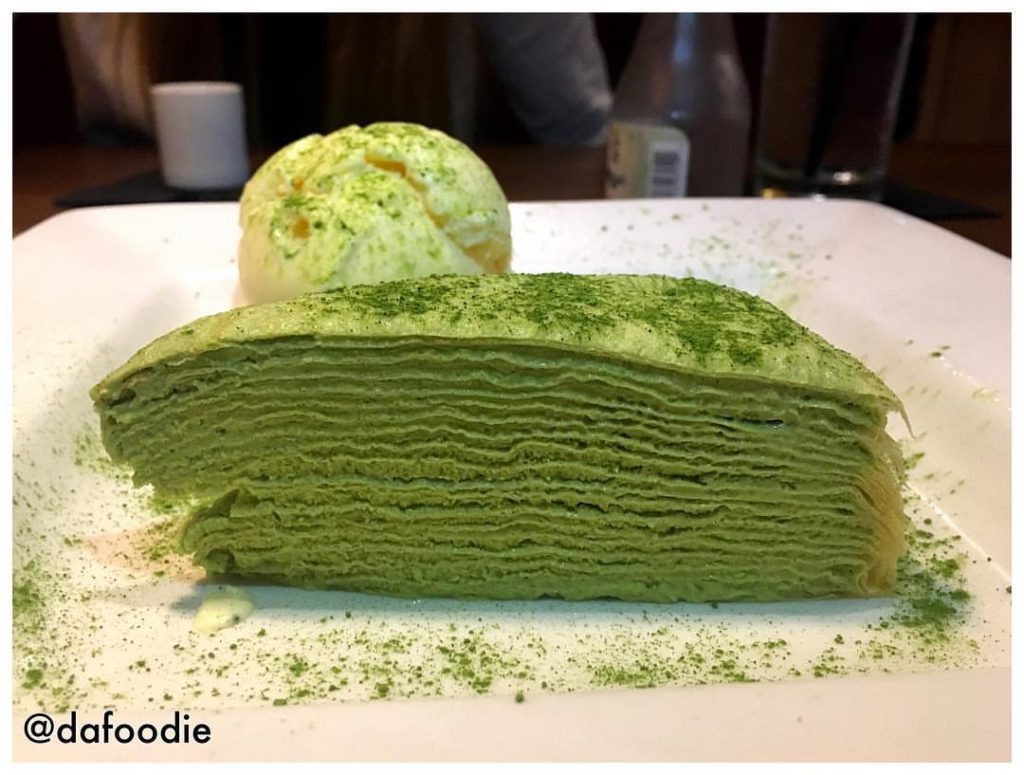 4. Pork Belly Poutine, Kasa
This dish has one too many of my favorite ingredients that I could not, not order it. The chorizo gravy, cheese curds, queso fresco, and egg made for one messy yet tasty dish. Fishin' out the pork belly was a special kind of treat!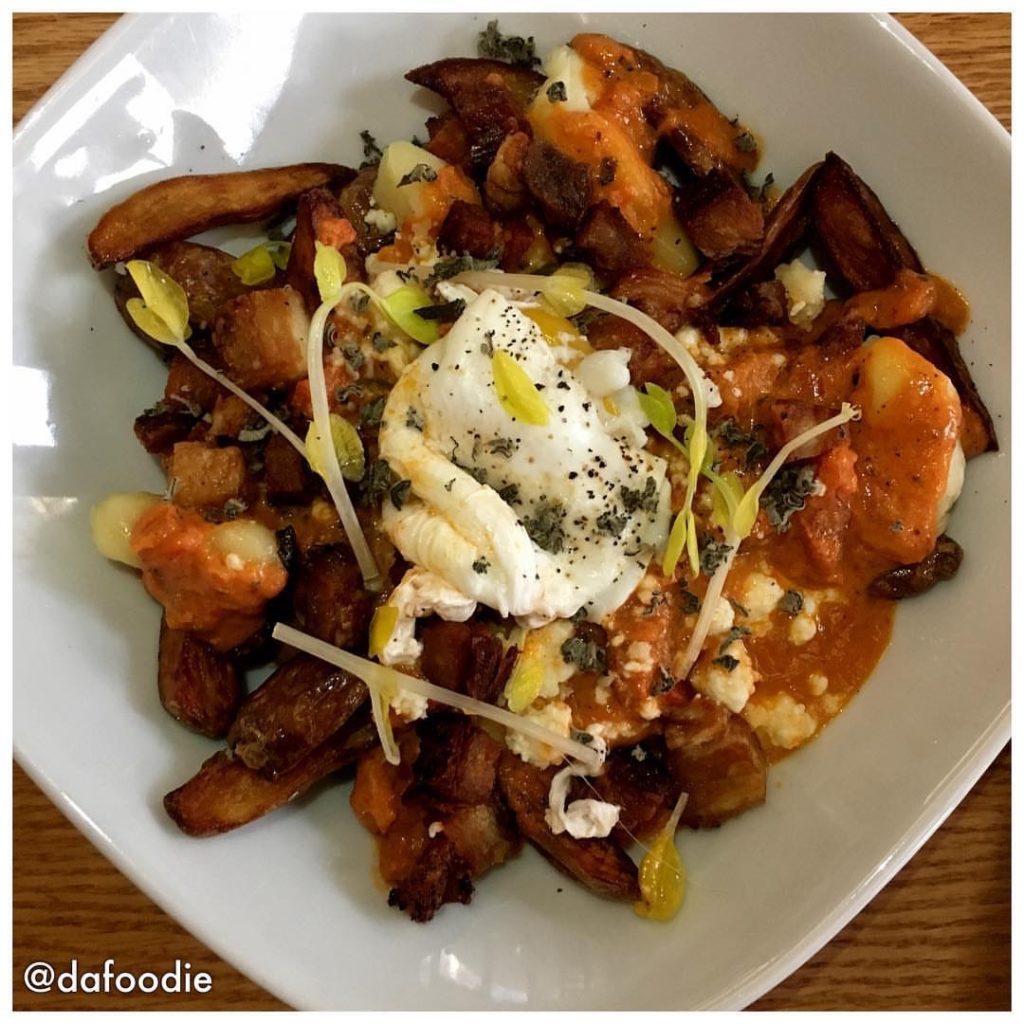 5. Ale-Battered Fried Fish Sandwich, Reel Fish Coastal Kitchen & Bar
The batter had just the right crunch and its hotness was contrasted nicely by the dill-caper tartar sauce's coolness. To be honest, they had me at toasted brioche bun!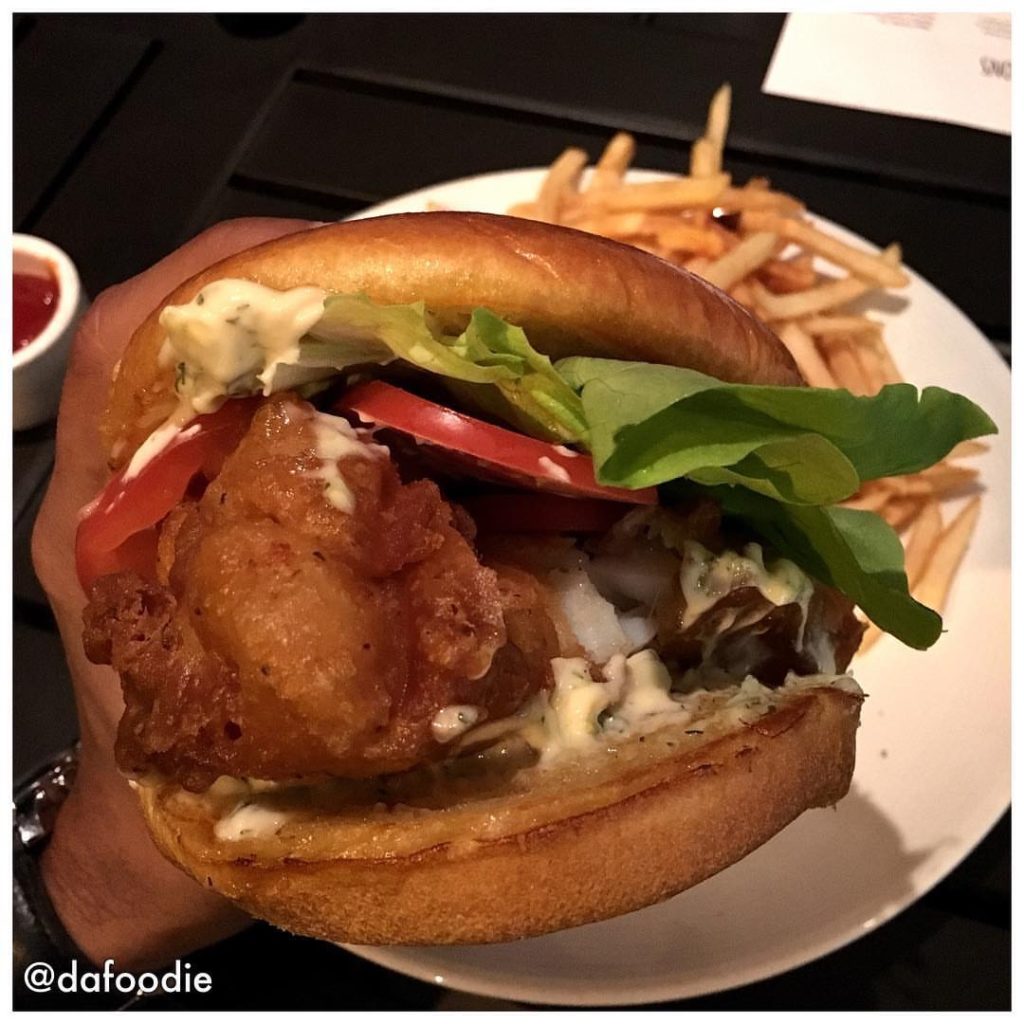 6. Brisket Burnt Ends and Pulled Pork Slider, The Smokehouse, Epcot
During Epcot's International Flower & Garden Festival (March 1 – May 29, 2017) head to The Smokehouse, located by The American Adventure in the World Showcase. Here you'll find our favorite dishes, both served with the right about of sauciness and smokiness.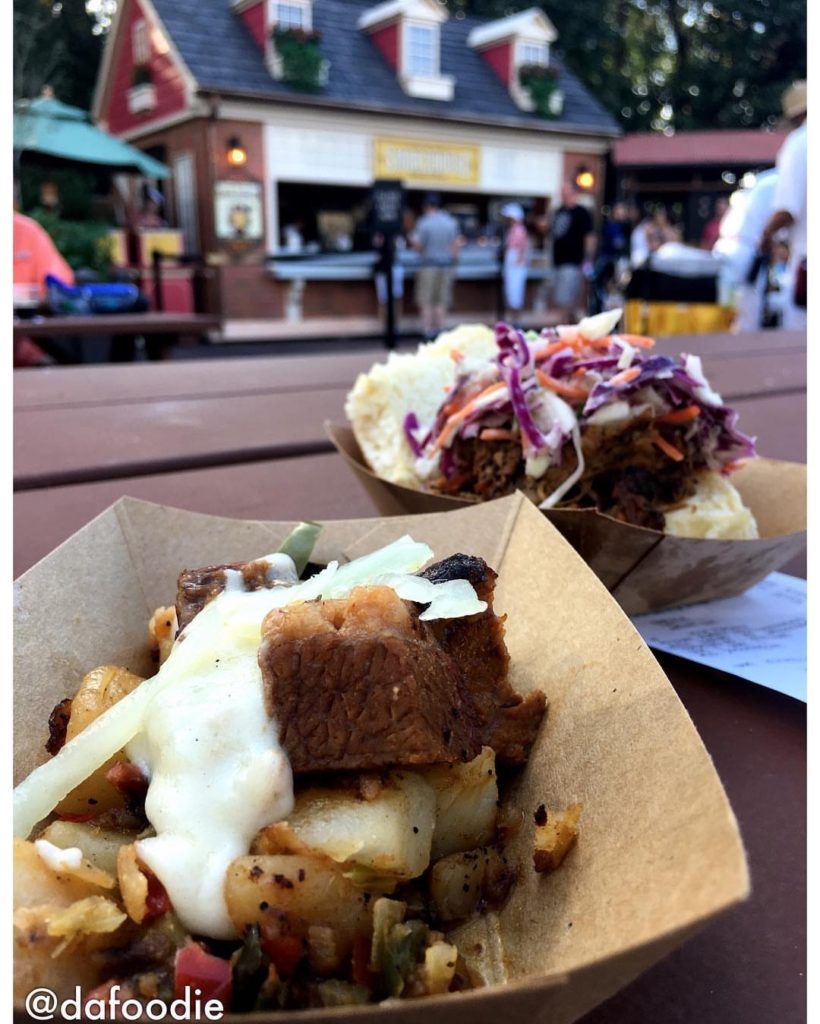 7. The Porkster, 33 & Melt
33 & Melt is in a residential community in Windermere and was recommended to me by a follower a long time ago. I just had to try it. This cheddar, muenster, Kansas City 12-hour cooked pulled pork BBQ and dill pickle sandwich will make it worth your drive!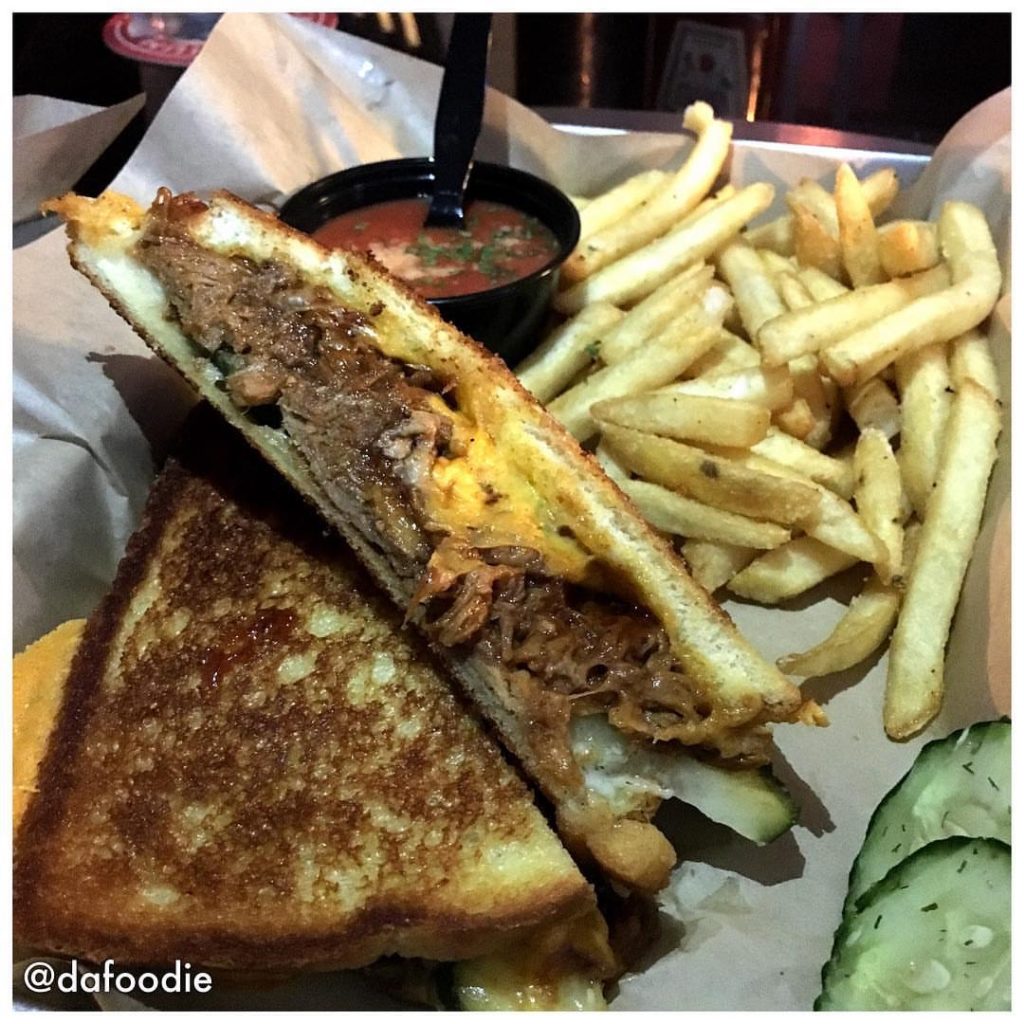 8. Foie Gras Terrin, Chroma Lake Nona
This was actually part of their six-course Valentine's day special but it was very memorable. It had preserved cherries, brioche croutons and pistachio dust. I hope they can make it again.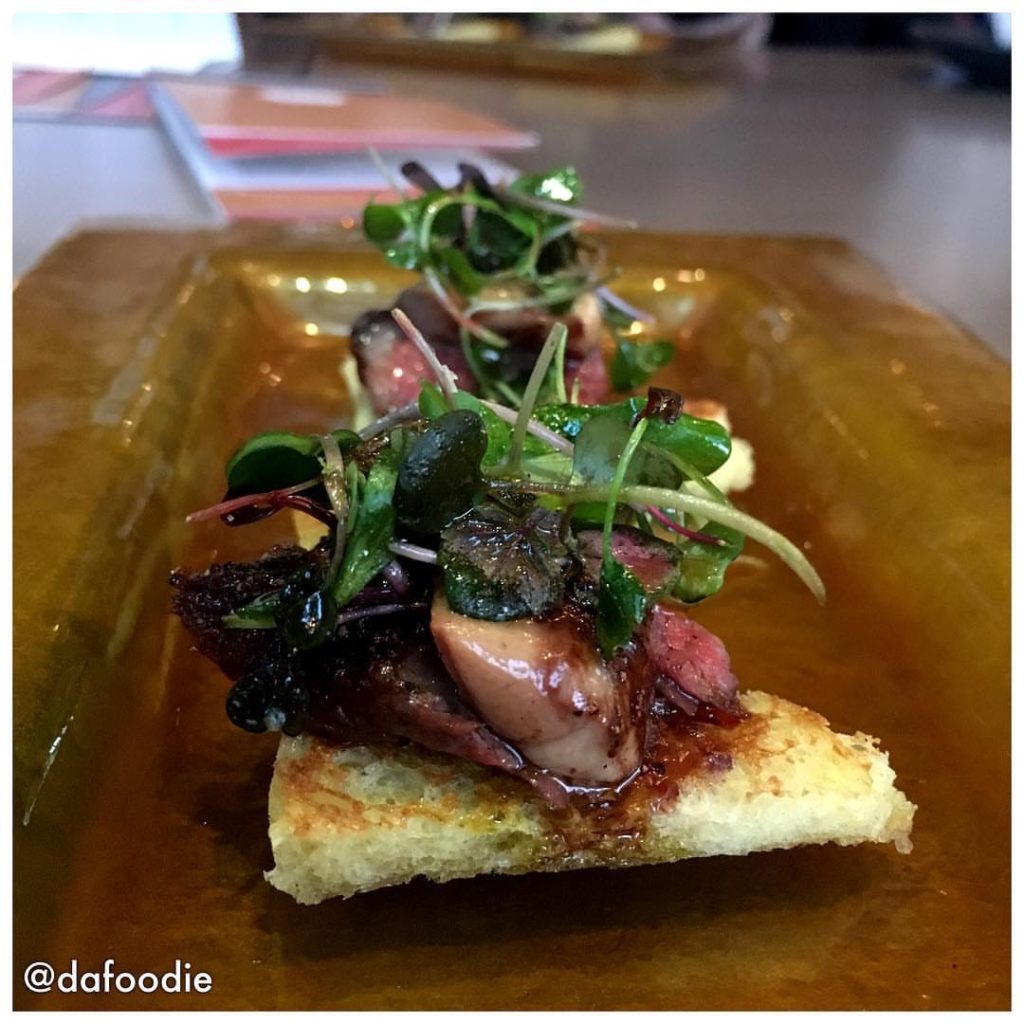 9. Lobster Corndogs, Paddlefish
Paddlefish does not lack ambience and wow factor but when (not if) you come, you have to ask for these corndogs. You won't be able to eat just one because they come with a sweet chili aioli that is amazing. While you're there, also order its big brother: the Lobster Roll.
10. Sopes, Strongwater Tavern, Loews Sapphire Falls Hotel
This restaurant is only a couple of months old but makes for a great date night because it has a good story and personality. You get to try rum-based cocktails from around the world and follow them with these delicious Braised Pork, Refried Bean, Oaxaca Cheese and Pico de Gallo sopes.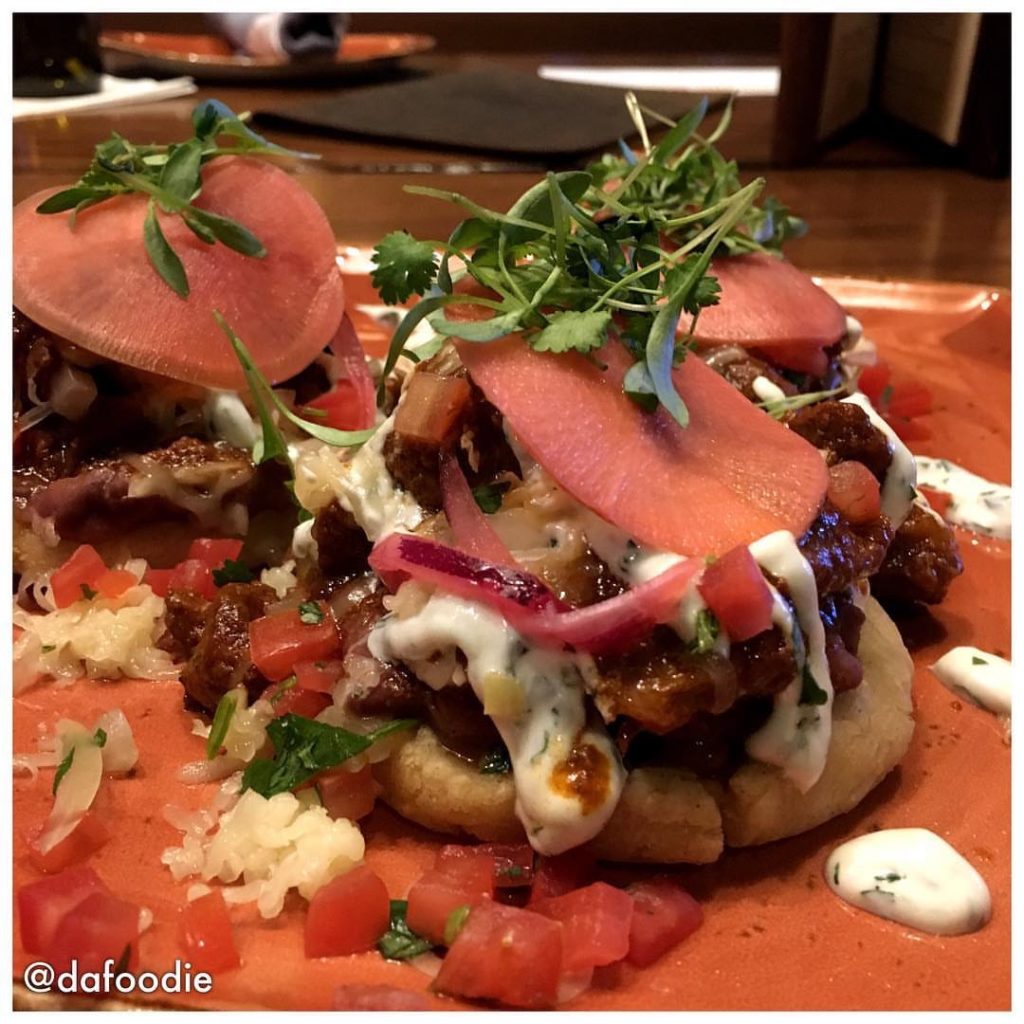 11. The Prisoner's Pizza, Midici
I can't recommend this place enough. It will make you feel like family, all the food is super fresh and all the condiments are imported from Italy. This one was my favorite: Fresh ricotta in the crust, crushed Italian peeled tomatoes sauce, fresh whole mozzarella, parmigiano-reggiano, fresh organic sweet basil, organic non-GMO extra virgin olive oil. Add bacon and ham and: you're welcome.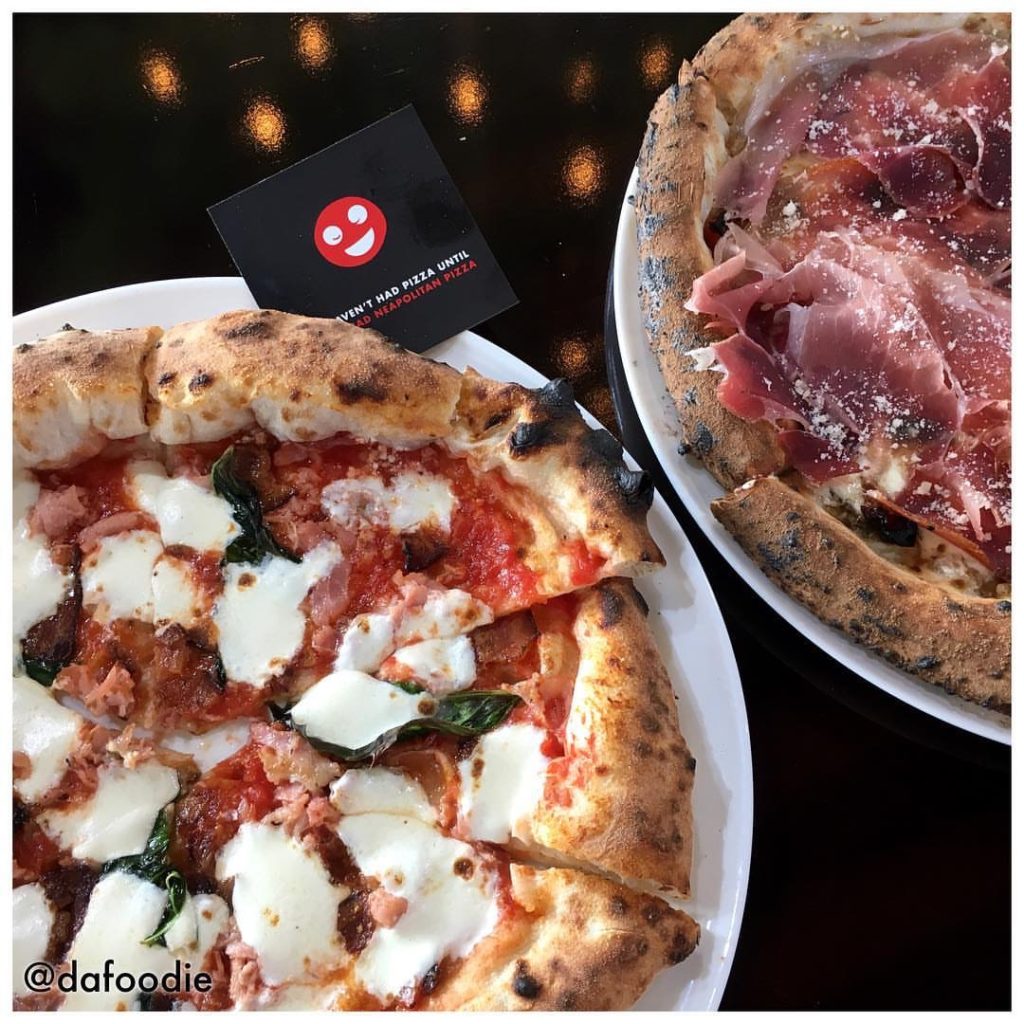 More posts in this series: