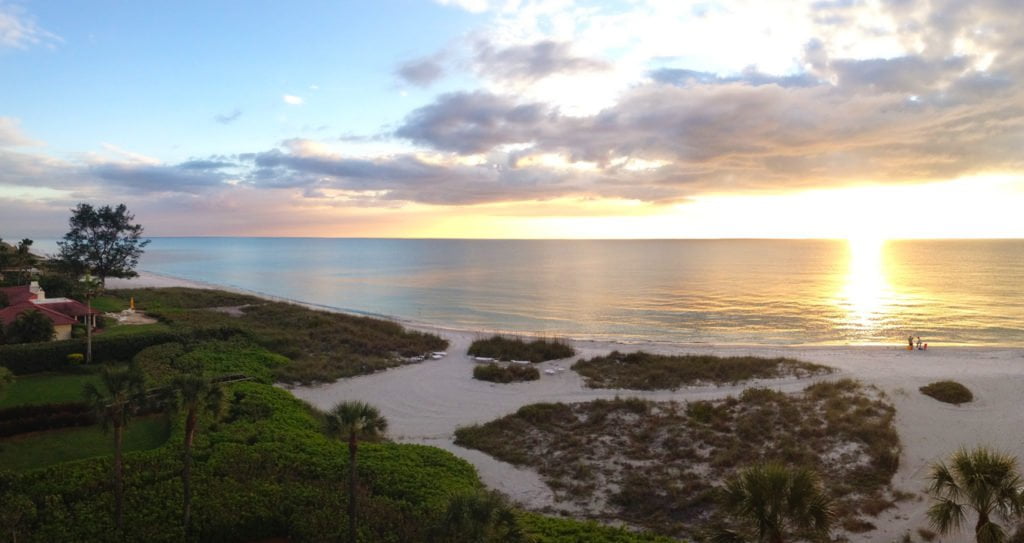 Despite close proximity to nearby beach vacation hotspots like Siesta Key and Anna Maria Island, Longboat Key has a distinct island vibe of its own. The pace is a bit slower, the people linger longer, and the food is spectacular on this 11-mile slice of paradise.
STAY
Longboat Key is wildly popular with long-term vacationers (especially in the winter months), but nightly rentals are yours to discover with a bit of online sleuthing. The northern and middle portions of the island are your best bet, full of cozy beach cottages and inviting beachfront rentals.
The Diplomat Beach Resort—planted firmly in the middle of the island—is a great option combining the comforts of home with beachfront amenities. Full kitchens, tiki huts, a swimming pool, and ocean views are all part of the package. It doesn't get much better than opening your door and walking right out onto the beach. Rentals begin at $169/night, and most units have a 2-night stay minimum.
Other accommodations include the cute and cozy Rolling Waves Beachfront Cottages (from $175/night) on the north end of the island, and VRBO options.
PLAY
The white sand beaches, clear gulf waters, and seashells galore are mesmerizing enough to keep your bum in your beach chair all day. Part of the allure of Longboat Key is that it's mainly residential, lending to secluded beaches. Still, look closely and you'll find 12 public beach access points along Gulf of Mexico Dr. Whatever you do, make time to soak up at least one sunset – they're notoriously beautiful here!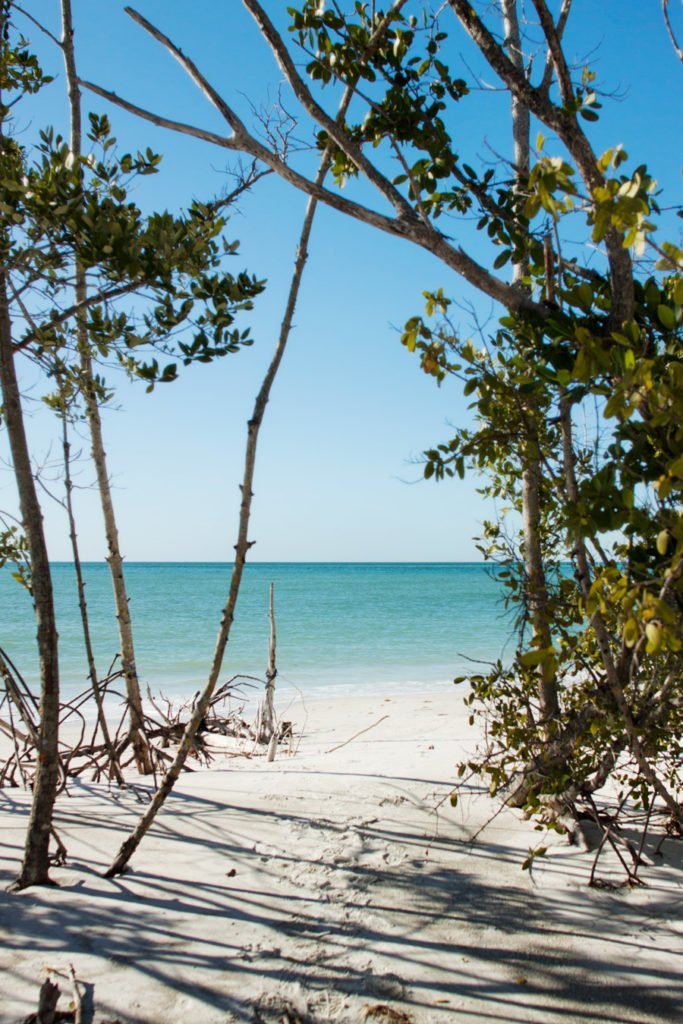 Speaking of the beach, Beer Can Island is worth a visit for an afternoon, and getting there is part of the adventure. Walk along the beach, weave your way through the narrow mangrove path, and emerge to your almost private hideaway. Admire the driftwood dotting the shore, lay claim to a private enclave, pack a picnic lunch to enjoy, or string a hammock between two trees and relax.
If you need a break from the sunshine, several nearby attractions offer a change of pace. The Mote Aquarium, located on Lido Key, is a marine research facility and aquarium in one. Mote works to rescue and rehabilitate, while also caring for the sea turtles, seahorses, fish, sharks, manatees, otters, and more that call the aquarium home. There's also a new alligator exhibit in the works.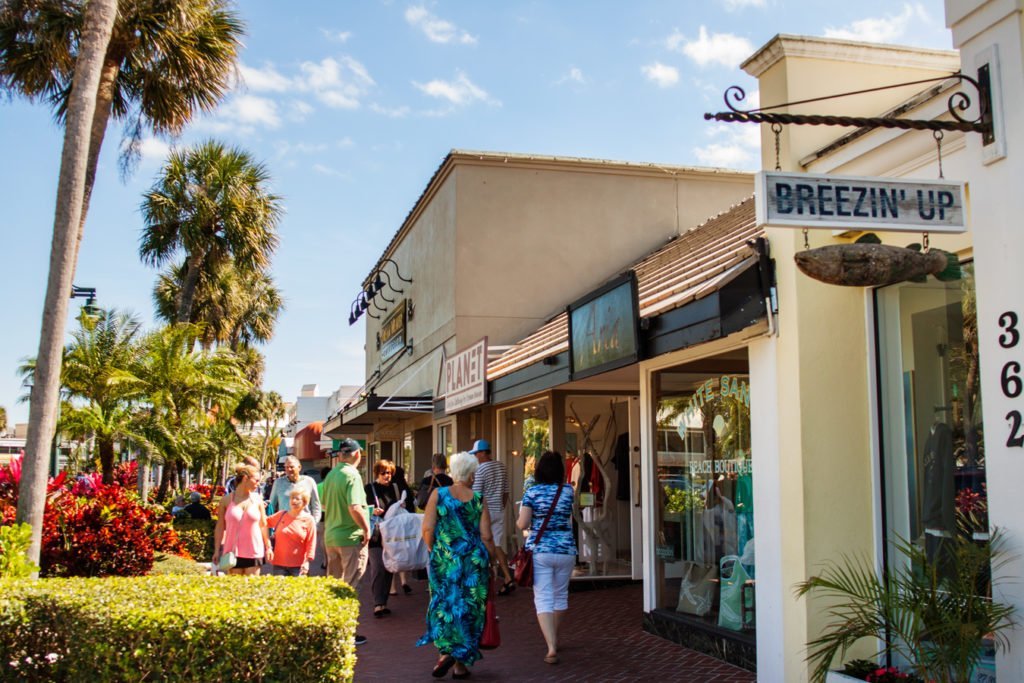 St Armand's Circle, also on Lido Key, is a hub for shopping, dining, and drinking complete with boutiques, shops, and modern eateries.
Marie Selby Botanical Gardens, located a short drive away along the shore of Sarasota Bay, offers a tranquil respite from the hustle and bustle of St. Armand's. Wander the immaculately kept botanical garden, formerly the humble home of William and Marie Selby, which Marie donated to the community after her death.
Outdoor activities are also a must on Longboat Key. The island is incredibly bike-friendly, so bring your own or rent wheels to explore.
DINE
Many of the restaurants on Longboat Key are hidden in residential areas, so you'll feel like a local in the know no matter where you dine.
Dinner ambiance reaches new heights at Mar Vista, where twinkling lights strung between trees set the mood for a romantic dining experience by the water. It's worth waiting a bit longer for a table under the trees, facing the calm bay waters. The menu features a variety of surf & turf fare, but the poke bowl and Caribbean grouper (a dish I've tried unsuccessfully to make at home many times since) are personal favorites.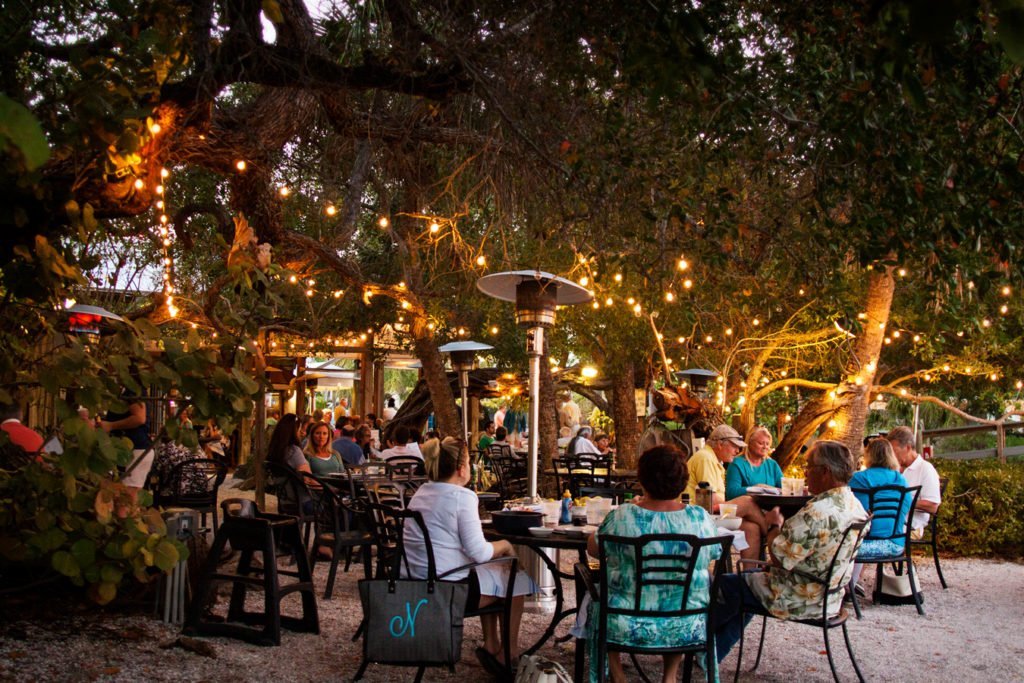 Dry Dock Waterfront Grill is a Longboat Key hidden gem in the truest sense, tucked alongside a small marina. After navigating the parking lot and riding an elevator to the hostess and bar area (appointed with nautical décor), you'll be rewarded with fantastic food and an outdoor dockside-dining atmosphere. Any menu choice is a good choice, but the lobster rolls are in a league of their own. Two crispy, buttery rolls stuffed with lobster and served with a side of fries for around $25? This is the stuff of foodie dreams.
Every vacation needs at least one fancy night out, and Harry's Continental Kitchen definitely fits the bill. You'll likely have doubts as you pull up to the restaurant, hiding behind an unassuming convenience store, but after your first sip of an expertly crafted cocktail and a bite of melt in your mouth good seafood, you'll be sold. Don't miss the chocolate mousse cake for dessert.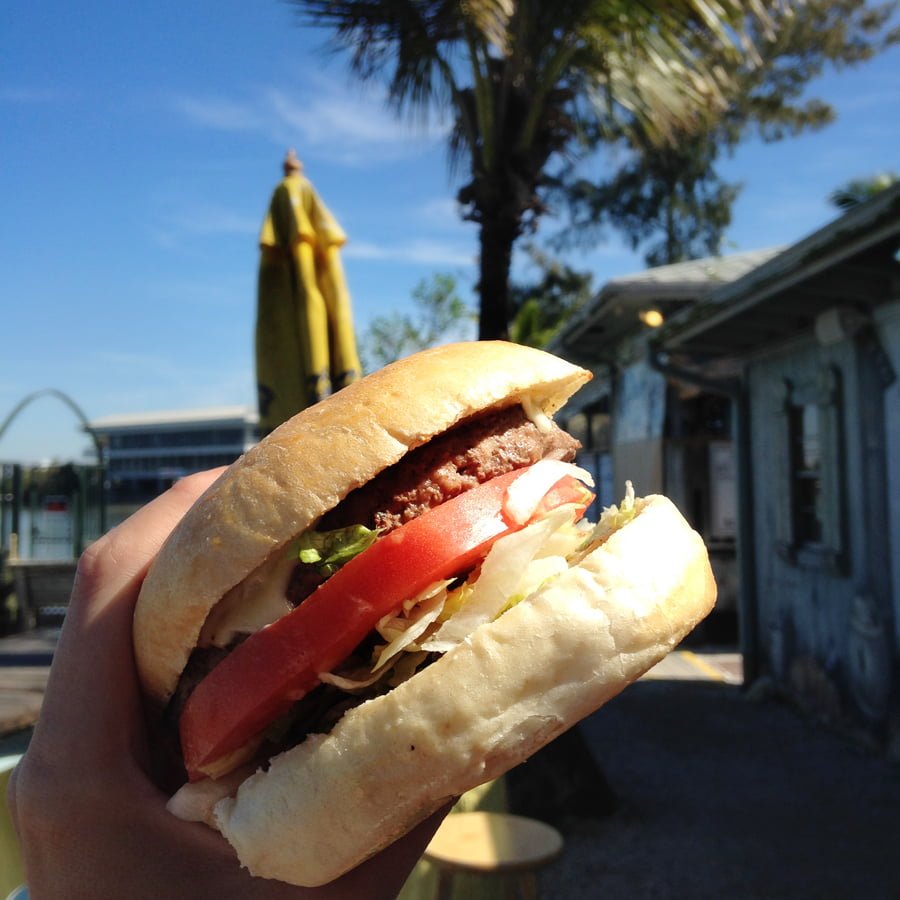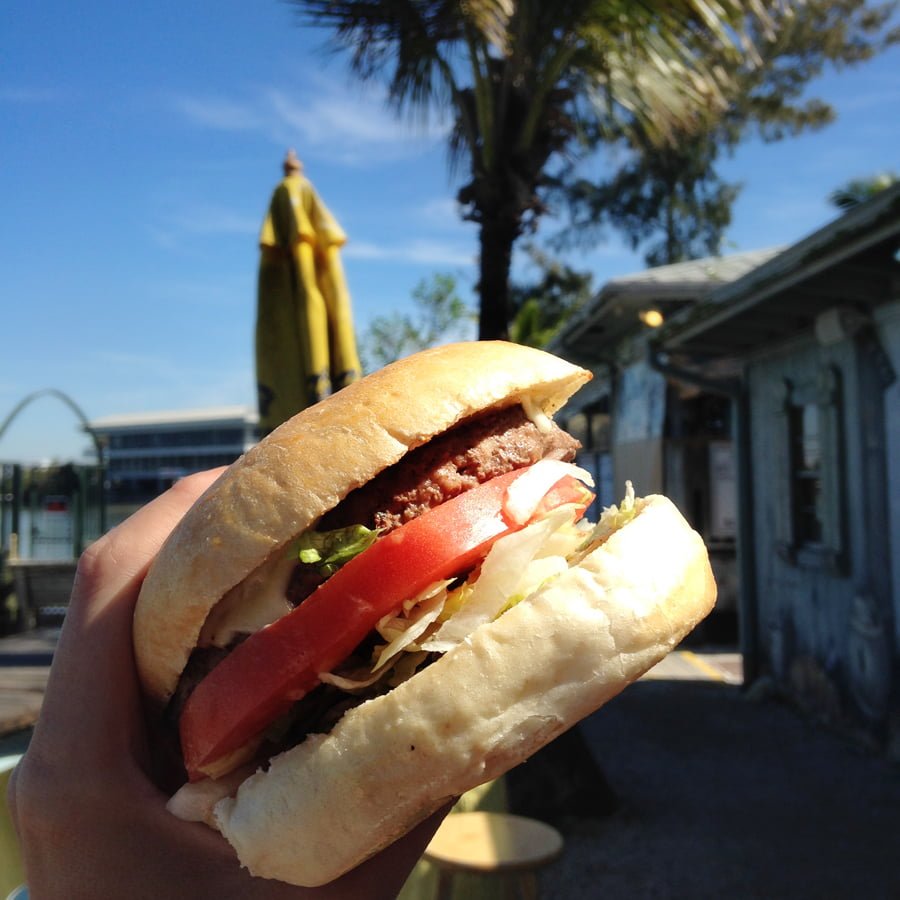 Equally as good for a classic burger as it is for people-watching, the New Pass Grill on Lido Key is your wallet's best friend. For less than $20, grab two juicy cheeseburgers with your choice of toppings, an order of fries to split, and a few fountain drinks. Dine outside as you watch the comings and goings of boaters stopping in to pick up fishing supplies at the bait and tackle store.
Located atop a retail store in St. Armand's Circle by the same name, Shore is a hip eatery with a fresh menu and craft cocktails classy enough to make you forget it's only noon. I tried the Hot on Lido cocktail and the shrimp & mango ceviche, the latter of which came with a healthy serving of guacamole topped with pomegranate seeds (yum). Other favorites were the Ruby Red cocktail and the fish tacos. Catch brunch on Sundays if you visit on the weekend.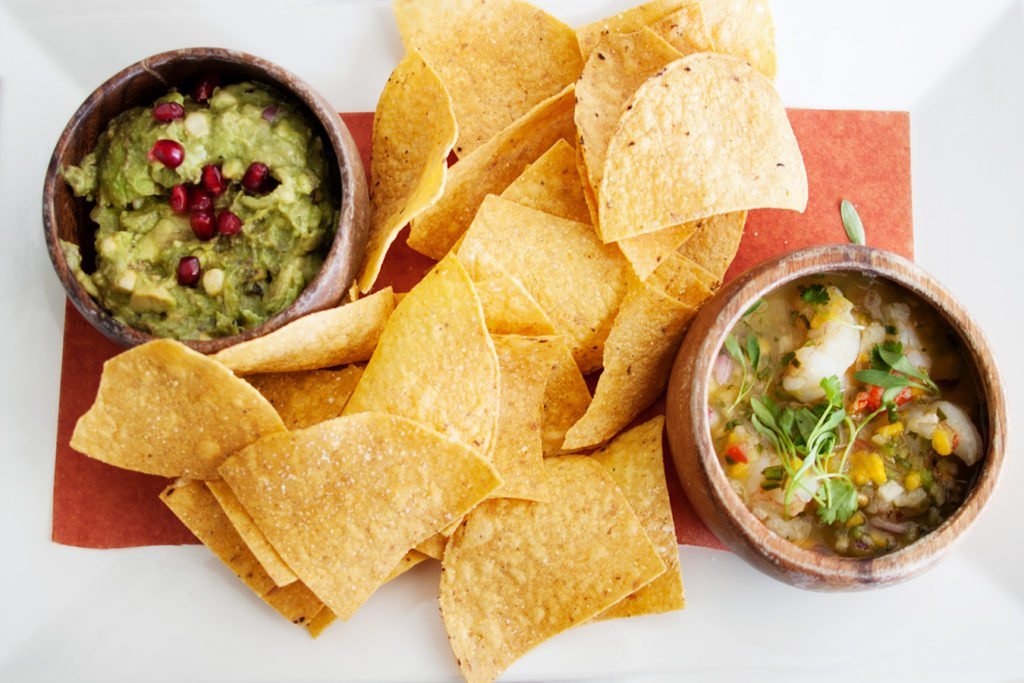 KNOW BEFORE YOU GO
From Orlando, plan for a 2.5 hour drive.
High season is January-March, meaning traffic headaches and higher rental prices. You're better off visiting April-May or September-October when prices are lower and the weather is beautiful.
The public beach areas on Longboat Key don't have restrooms or facilities, so keep that in mind. You can find more information on public beach access at longboat-key.net.
To get to Beer Can Island: park in the public parking area at the end of N. Shore Rd. Enter the beach through the public access point, turn right, walk past the pier, and walk into the mangrove path. Keep walking until the path clears and you're able to see the bridge to Anna Maria Island.
If you visit St. Armand's, park on Arthur Dr. or another side street a short walk away instead of hassling with parking in the actual circle, which can be challenging.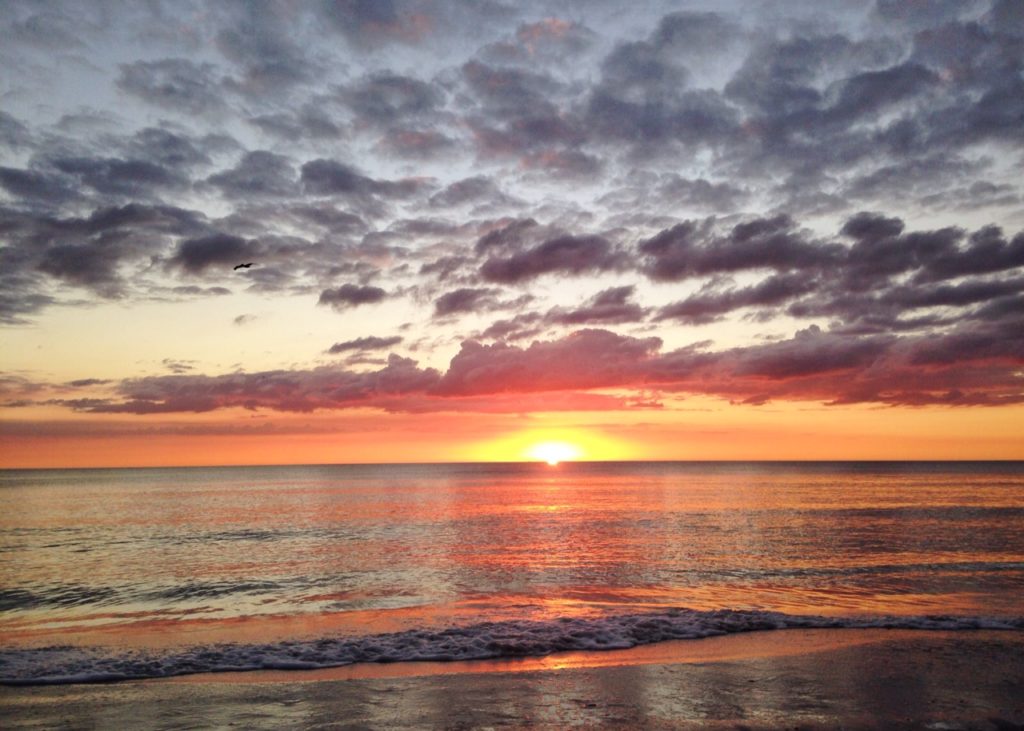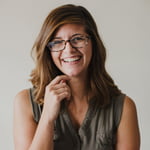 About the Author/Photographer:
Stephanie Patterson is a talented professional food and travel photographer and writer with a passion for creativity, the beach and great eats. When she's not taking photos or writing, you can find her exploring the state for her Florida travel blog, Travel Taste Click. Find her online at www.spattersonphotography.com and www.traveltasteclick.com.
All images by Stephanie Patterson