**UPDATED January 28, 2019**
While the traditional Valentine's Day staples of flowers, chocolates, and a romantic dinner are wonderful ways to say "I love you," there are also plenty of ways to take your celebration to the next level. Up the romance (and the adrenaline) with a totally out of the ordinary Valentine's Day experience this year.
Trying something new as a couple is a great way to strengthen your bond, increase your own confidence, and make memories that will last long after the holiday has come and gone. Here are our top picks for a Valentine's Day you won't soon forget.
Active Adventures
Cupid's Undie Run
If you're a couple who enjoys running, then this annual run will be right up your alley. While you've likely seen your significant other in his/her underwear before, you've probably never gone out in public in just your underthings in order to run a race, which is exactly what the 1-mile Cupid's Undie Run invites you to do. Aside from having a good time, you'll also be running for a good cause. The run benefits The Children's Tumor Foundation and neurofibromatosis research. This Valentine's Day-themed event is definitely for the bold and adventurous but looks like a total blast (and a definite photo-op). Celebrate with a party both before and after the race. This year's race will take place on February 9, 2019.
Adults-Only adventure at Planet Obstacle
On Valentine's Day from 6-11pm, grown-ups get to take over Planet Obstacle in Lake Mary for an active and adventurous evening. The 50,000 square foot park includes challenges that will delight fitness enthusiasts, like an aerial ropes course with zip-line, Ninja Warrior course, vertical drop slide and dodgeball. Tickets are $25-$28 for singles or $45-$51 for couples.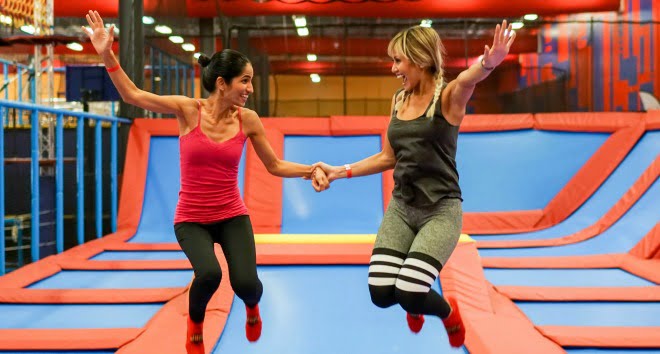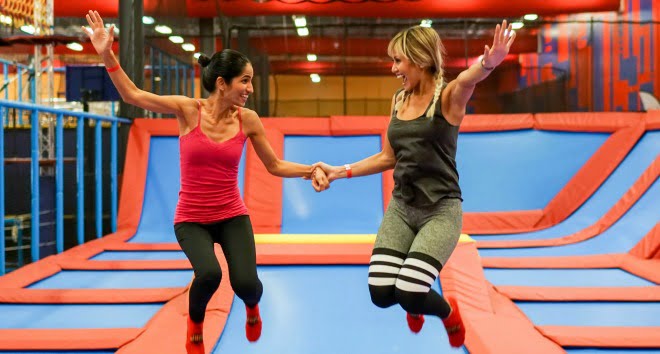 One of a Kind Dining
Unique dinners
There are countless Valentine's dinners to choose from, but if you're looking for something extra special, there are a few unique dinners happening around town. Adventurous couples will want to take note of Orlando Meats' "We Heart Hearts" dinner. This out-of-the-ordinary feast features multiple "heart-forward" courses and is $100/person. Enjoy a fun spin on dinner and a movie by attending Enzian Theater's annual Valentine's Day Dinner. This year's flick is the romantic comedy classic Love Actually. Another unique dining option, "Rustic ValenDine" at the Back to Nature Wildlife Refuge is an all-inclusive evening outdoors complete with wildlife meet and greets, a sunset cocktail hour, live music, a gourmet meal catered by Chroma Modern Bar + Kitchen and more.
Dessert only
If I had my way, dessert would always be served before dinner, or maybe even for dinner. For dessert fanatics, there's no better place to celebrate romance than at Orlando's sinfully sweet dessert-themed establishment, Better than Sex. The restaurant specializes in desserts and delectable cocktails (think chocolate dipped wine glasses).
For even more sweet-toothed fun, Orlando Brewing is hosting its annual Chocolate & Beer Pairing from 3-10pm on February 14th. During the self-guided tasting, you'll sample four locally made chocolates from CayCakes Bakery paired perfectly with 5 oz. samples of Orlando Brewing craft beers. Pairings are $18. If wine is more your thing, celebrate early at Wine Cheese and Chocolate Perfectly Paired on February 7. During the guided tasting, you'll sample wine, cheese and chocolate pairings inside Quantum Leap Winery. Tickets are $45/person. Also ahead of Valentine's Day, Whipporhill Beer House & Package Store and Orlandough have teamed up for a Wine & Donut Pairing on February 12. Pairings are $20.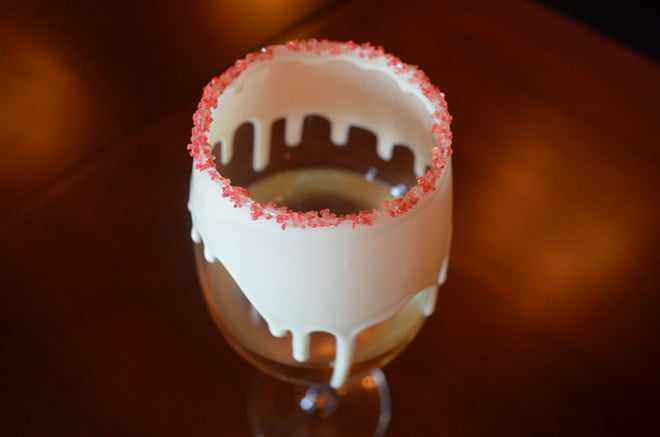 Over the top experiences
Hot air balloon ride
Orlandoans don't have to travel far to cross this bucket list item off their list. Flights take place just a short drive away in the Kissimmee/Davenport area with both Orlando Balloon Rides and Bob's Balloons offering weekly flights (weather permitting). Check an item off your "someday" list as you watch the sun rise over Central Florida. This experience is definitely worth every penny.
Private flight on ICON orlando
The ICON Orlando may be a bit touristy, but it's still worth doing as a local. If you want extra points for romance, upgrade your ticket to a private capsule including champagne. The Romance Capsule is $185/couple and includes drinks for the couple, a private capsule, rose petal decor, a gourmet box of chocolate truffles and dedicated coordinator (proposal, anyone?). Alternatively, the "I'm Sweet On You" package includes a private flight for two in a private capsule, a long-stemmed rose, chocolate truffles, and glass of champagne for $110/couple.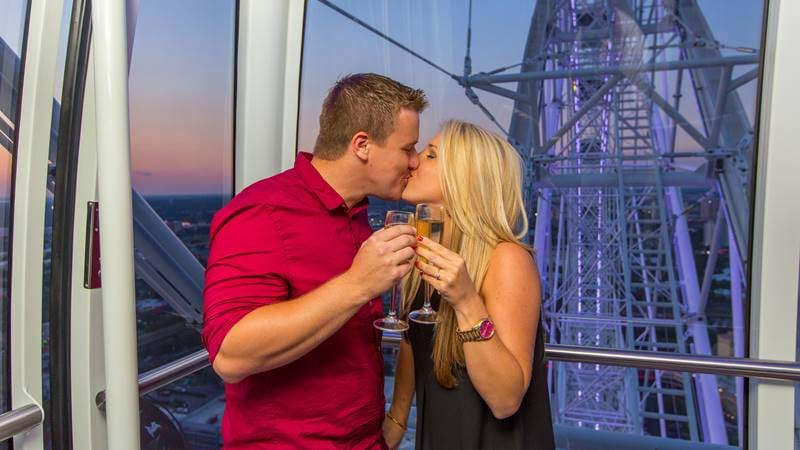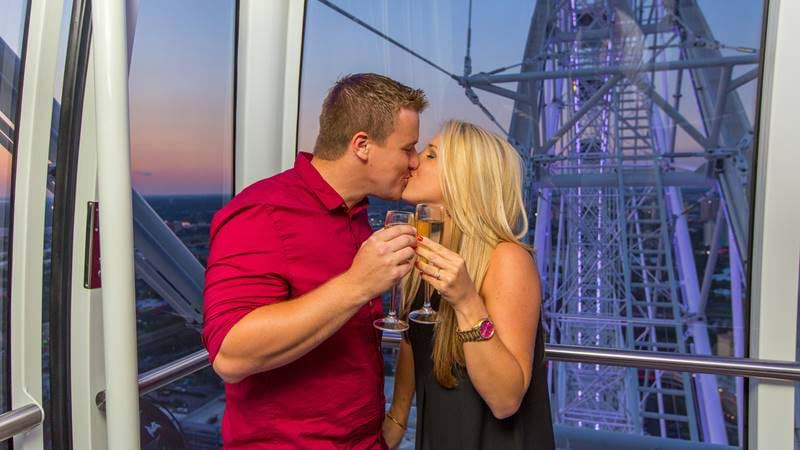 Events to Remember
Tapas and Tango
Hosted by our very own Kristen Manieri, Tapas and Tango will take place at Arthur Murray Dance Studios in Lake Mary on February 15th. Dancers of all levels are invited for an evening of wine, tapas, and learning to dance the tango. Tickets are on sale now for $30/couple.
Amorous Art Show
February is host to an annual amorous (and slightly scandalous) art event: Nude Nite. Nude Nite will take place at the Central Florida Fairgrounds this year from February 14-16th and tickets start at $25/person. The event combines visual art and performance for an evening that may make you blush, but is definitely in a league of its own. Get the full scoop here.
Peace Love Sweat
Give Valentine's Day a healthy twist with a special Valentine's Day partner workout event, Peace Love Sweat. This exclusive partner workout will be complemented by a fun 'couple's playlist' perfect for this love-filled night. Workouts will be hosted at House of Sweat Orlando and D1 Orlando – Sports Training & Therapy. Tickets are $20/couple.
How will you shake things up this Valentine's Day?