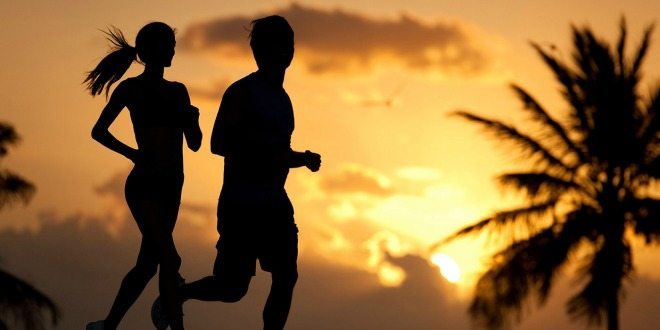 Whether you've got your sights on a marathon or just want to get in shape with your sweetie, we've got you covered with Orlando's best running clubs, routes, races and fun runs.
RUNNING CLUBS

Any list related to running in Orlando must absolutely mention Track Shack, a retail shoe and apparel store but also an epicenter for all things running related in Central Florida. On trackshack.com you can view race listings, results and get training programs. Track Shack also lists local running routes and features online training videos.
Those looking for the camaraderie, support and accountability of group of other runners will want to check out a few of these local running clubs:
Ten10 Running Club
They hold a fun run every Tuesday at 6:30 p.m. The route they run is laid out for a two-mile and three-mile option. Everyone is invited to Ten10 Brewing Co. afterward for a cold craft beer.
Orlando Runners Club
The ORC was founded in 1976 by a bunch of local running enthusiasts, including Track Shack Owner Jon Hughes. The group holds a Mid-Week Run every Wednesday in conjunction with Track Shack that starts at 6 p.m., a "Get Out of Bed" group run on Wednesdays at 6 a.m., A Mellow Mondays Group run at 7 p.m. plus long runs on Sundays.
Running For Brews Orlando
Their slogan is "Friends, Sweat & Beers"—and that is precisely what this running group is about. Running for Brews Orlando mixes the passion for running, beer, and social engagement by allowing members to interact through a variety of activities. The group also participates, like many others, in fundraisers for charity.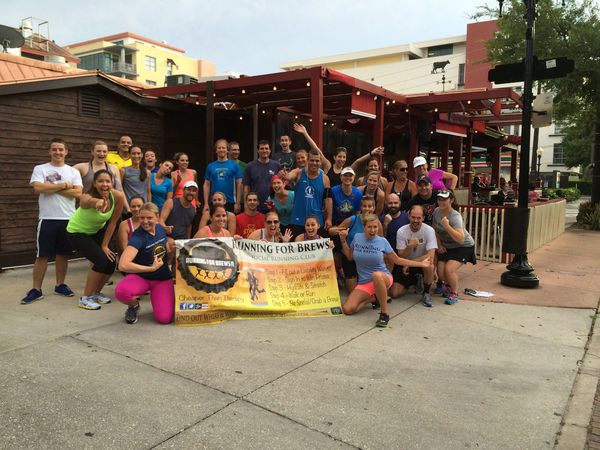 Hunter's Creek Running Club
This is a nonprofit that was founded in 2007 by the residents of Hunters Creek. They hold a variety of short and long runs throughout the week, some in the morning and some in the evening. You can pay $25 a year to be a member or sign s liability waiver to run with the group but belong as a member.
PLACES TO RUN

Cross Seminole Trail
The running route begins near the intersection of Aloma and Howell Branch and heads north for 23 miles. The route connects Cady Way Trail to Seminole Wekiva Trail. This trail takes you through a variety of parks, including Soldier Tree Park which runs adjacent to the Spring Hammock Preserve. A common trail for Northeast Orlandoans, it provides relief and exercise in an area that is traffic heavy. You can also check out the Seminole Wekiva Trail, located in Longwood/Lake Mary.
Blue Jacket Park
Located adjacent Baldwin Lake, Blue Jacket Park is home to many outdoor activities, including running. One loop around the entire perimeter of the park equals one mile. The beauty of this trail is that once you're done walking, running or jogging, you can walk around Lake Baldwin to cool off or head to Baldwin Park for a bite to eat.
West Orange Trail
The West Orange Trail is 22 miles of scenic beauty, allowing locals and visitors alike a gaze into the Central Florida community of the past. The route guides you through the old Orange Belt Railway. It starts at the Killarney Station, a modernized old-time train depot and runs through Downton Winter Garden and eventually ends on East Welch Road just outside of Apopka. It's a very popular bike trail but is used just as much for running.
Barber Park
Located right off Gatlin Avenue just north of the Orlando International Airport, Barber Park is a very community-oriented location that has plenty of room to run. A bonus is this park has a great dog park and is dog friendly, so you can even bring your pooch to be your running buddy here. This park also has an indoor roller hockey rink, a skate park, three soccer field, basketball courts, a place for fishing and a playground, so there are lots of other fun outdoor activities to engage in.
Orlando Urban Trail
While Lake Eola is a great place to go running, it can get a bit crowded at times. The Orlando Urban Trail is a bit out of the way but still allows you to run with the Downtown Orlando skyline in view. The trail is three miles long and runs from Lake Highland, through Loch Haven Park and ends near Mead Garden in Winter Park. The path also provides connection routes to six lakes, Orlando Cultural Park and the Gaston Edwards Trail. Used typically for bicycle commuters as a way to travel from close-by neighborhoods to downtown, this trail is also great for runners of all levels because it is mostly an off-street pathway.
UPCOMING RACES

Komen Central Florida Race for the Cure
October 23, 2016
Oviedo Mall in Oviedo, FL
Disney Wine & Dine Weekend
November 3-6, 2016
Throughout Epcot in Walt Disney World Resort
Orlando Marathon
November 12, 2016
4490 N. Goldenrod St.
Winter Park, FL 32792
Hunters Creek Turkey Trot
November 19, 2016
Osprey Park in Orlando, FL
10th Annual Candy Cane 5K
Dec. 10, 2016
Central Winds Park in Winter Springs, FL
FUN/MUD/OBSTACLE RUNS
August 20: 2nd Annual Ultimate Outdoors Race
September 24: Bone Frog Challenge
October 8: City Challenge Race Obstacle 2016
October 23: The Orlando Challenge
November 5/6: Central Florida Tough Mudder
December 3: Battle Frog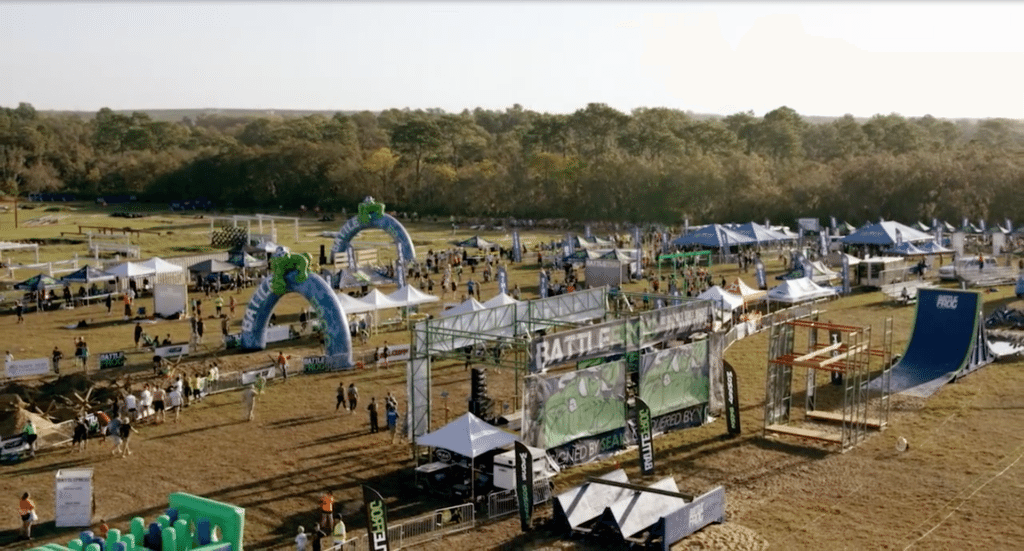 Photo credits