There are loads of free things to do in Orlando… when you know where to look!
Living in one of the best cities in Florida means there's so many things to do… and they don't all need to break the bank! If you're running short on cash or want to take a less expensive route for date night, here are some free things to do this summer in the City Beautiful.
CATCH A MOVIE
MOVIEOLA
Lake Eola Park, East Lawn
512 East Washington Street
Blankets, chairs and snacks allowed. Leashed pets are welcome. The event begins at 6pm, and the movie will begin at 8:15pm.
Cinderella (2015 Version)
June 24
Jurassic World
July 29
Minions
August 26
We've been nominated for Best Local Website in Orlando Weekly's Best of Orlando 2016. Would you take a moment and VOTE for us? Please and thank you!!
Popcorn Flicks in the Park
The Enzian Theater offers a free movie series that take place in Central Park in Winter Park once a month. Movies begin at 8pm.
Westworld
June 23
Sabrina
July 14
Toy Story 2
August 11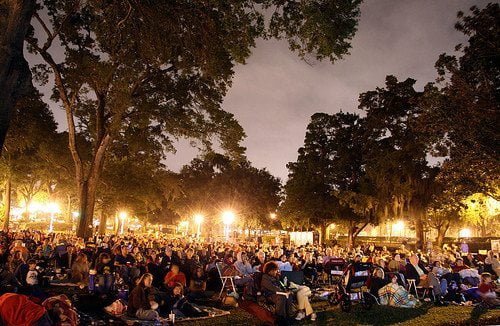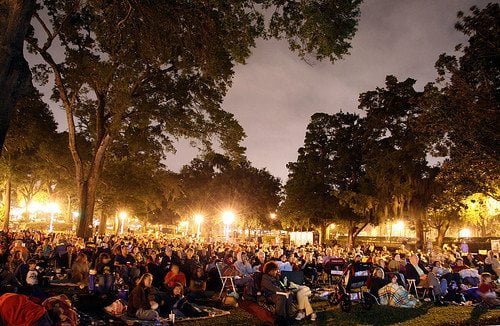 Crane's Roost Sunset Cinema
Tower Plaza
June 18
8pm
Check out the new choreographed fountain show before watching Shark Tale. Tickets to Finding Dory will also be given away.
VISIT A MUSEUM OR ART GALLERY

Museums on Us
July 2-3 & August 6-7
Bank of America/Merrill Lynch Cardholders are offered free weekend access to a variety of museums and cultural institutions across the U.S. The following local museums will be offering free access to cardholders:
Orange County Regional History Center
Orlando Museum of Art
Orlando Science Center
The Mennello Museum of American Art
Free Family Fun Day
July 10 & August 14
12-2:30pm
The Mennello Museum of American Art
Free Family Fundays at the Mennello Museum of American Art will have you exploring a variety of creative methods adopted by renowned artists during the 1950s and 60s Pop Art movement.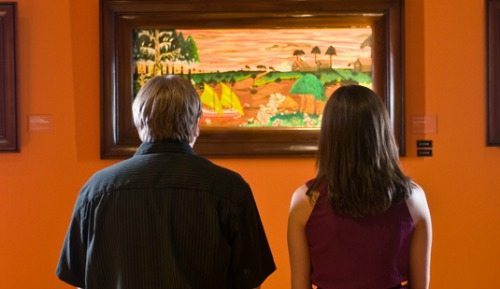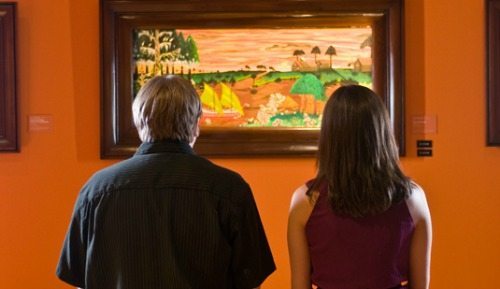 Cornell Fine Arts Museum of Rollins College
Admission is always free at the Cornell Fine Arts Museum.
Tuesday to Friday from 10 am- 4pm; Saturday–Sunday from 12– 5pm
There are free tours of the Cornell Fine Arts Museum on Saturdays at 1 pm and also of The Alfond Inn in Winter Park on Sundays 1 pm.
Leu Gardens
July 4 & August 1
9 am– 5 pm; Last Admission is at 4:30 pm
Select first Mondays Leu Gardens offers free admission.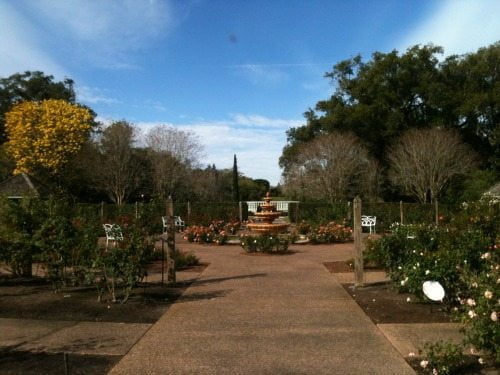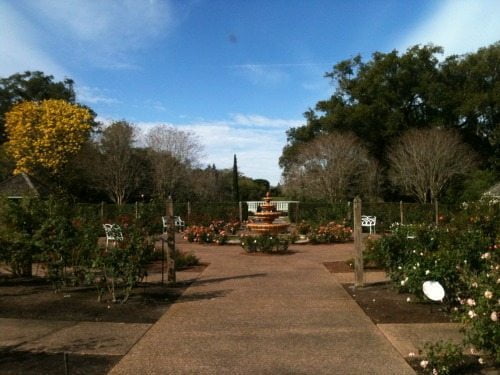 CityArts Factory
Free admission Tuesday through Saturday from 11 a.m. to 6 p.m.
Located in the heart of Downtown Orlando, this venue is home to a collection of art galleries that showcase local, national and international artists.
FREE MUSIC AND CONCERTS

Music at the Casa
Sunday afternoons
Casa Feliz in Winter Park
The historic home museum opens its doors on Sunday afternoons from 12 to 3 pm for live music and the public to take a tour Casa Feliz. The following is the list of performers for upcoming Sundays:
June 19: Alborea Dances Flamenco
June 26: Flamenco Guitarist Jorge Mendoza
July 3: Mike Bloomer, Cello
July 10: Beautiful Music with Shannon Caine
July 17: Harpist Catherine Way
July 24: Saxophonist Matt Festa
July 31: Harpist Victoria Schultz
August 7: 'Johnny Accordion' with John Keith & Co.
CLOSED August 14 & 21 for yearly maintenance
August 28: Harpist Christine MacPhail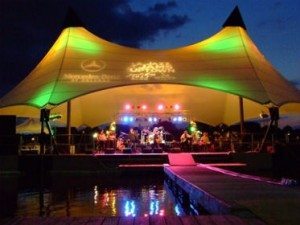 Friday Night Concerts at Crane's Roost
June 17 (and most Friday nights)
Eddie Rose Amphitheater
6-10pm
The featured artist is the Greg Billings Band with opening act Ace.
Red Hot & Boom
July 3
274 Cranes Roost Blvd
Altamonte Springs, FL
Annual, free Fourth of July concert and festival. Artists take the stage at 4 pm. Fireworks are scheduled to begin at 9:30 pm. The featured 2016 artist are: Daya, Ruth B, R. City and Ben Rector.
Daytona Beach Bandshell Free Concert Series
More than 20 different tribute bands will be playing for free this summer at the Daytona Beach Bandshell.
FREE THINGS TO DO
Free live alligator and bird exhibits
Black Hammock Adventures in Oviedo
On the banks of Lake Jesup, Black Hammock offers free access to its bird exhibits in its wilderness area, along with a free alligator exhibit.
Visit one of Orlando's many Farmers Markets
Check out our Guide to Orlando Farmers Markets to see where you can catch some free live music, fresh produce and a good time!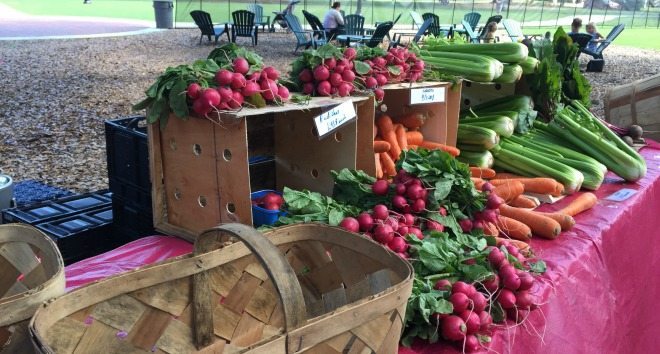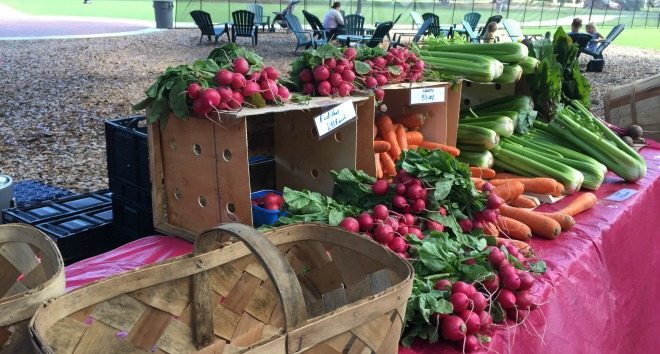 Tours & Wine Tastings
Lakeridge Winery & Vineyards
Monday to Saturday from 10am- 5pm; Sundays from 11am- 5pm
These complimentary tours run 30 minutes and feature a 15-minute video presentation about Florida grapes and the wine-making process. The free wine tasting is held at the large tasting counter. Together, the tour and tasting last just under an hour.

Visit Disney Springs
Open every day from 10am-12am
1486 Buena Vista Drive
Orlando, FL 32830
Check out restaurants, food trucks, live entertainment and a variety of retail shops that are all located at this newly reimagined Disney venue. Access to Disney Springs is free (so is parking!), but some activities located at Disney Springs (including the cupcake ATM!) have a fee.
Tuesday & Thursday morning Training Rides
Tuesdays and Thursdays at 6am
Bike, Beans & Bordeaux Café
Join this bicycle group for their morning rides. The round trip is just over 30 miles and they arrive back to the Café before 8am.
Sunday Recovery Ride
Sundays at 7:30am during June to August
Bike, Beans & Bordeaux Café
Join this bicycle group for their Sunday morning rides at a steady 18-20 mph pace. They usually ride a minimum of 45 miles and the routes vary each week.
EVENTS
Caribbean American Heritage Month Festival
June 26
12-8pm
Orlando Fashion Square Mall
Experience the Caribbean culture from its foods, beers, music and art.
Big Bang Bazaar- Indie Art, Craft & Vintage Bazaar
August 27
11am- 6pm
Central Florida Fairgrounds & Exposition Park
This event will feature a curated selection of more than 200 local Indie artists and crafters, along with a free photo booth for everyone's use. Shop to find a wide variety of handmade goods from local artisans.
Milk District Market 2.0
June 26
1-5pm
The Milk District Pavilion
Come out to this one-day retro, vintage and local market that will also feature live music and food trucks. This event will take place indoors and outdoors.
Wine Down at Quantum Leap Winery
Second Fridays of every month
July 8 & August 12
7-10pm
Quantum Leap Winery
There will be live music, food trucks and great wine selections to choose from. The event is free to the public but food and wine is not.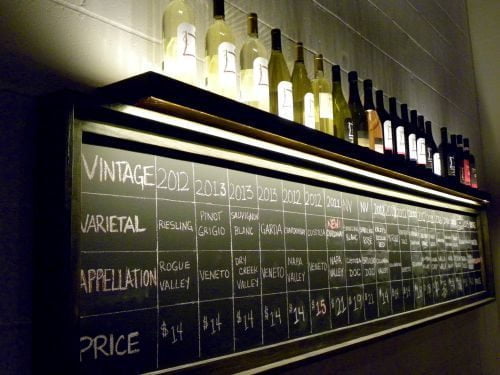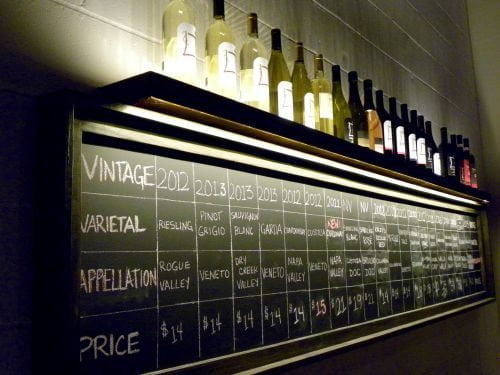 Bastille Day Celebration Extravaganza + Fundraiser
July 14-17
Various areas throughout the Audubon Park Garden District
Check the Facebook page for updates on the event and fundraiser celebrating Bastille Day.
Play a game of life-sized chess in Winter Park Village
Don't forget to also check out the different restaurants and retail shops!
Summer Star Party 2016
July 8
8-11 pm
Emil Buehler Perpetual Trust Planetarium parking lot at Seminole State College
Come out to this free event where you can experience telescope viewings of the moon, planets and star clusters. There will also be several presentations throughout the party area.
The Daily City's 4th Annual Cardboard Art Festival
July 22-July 31
Sodo Shopping Center
Celebrate cardboard art from local and national artists. The event will also feature performances, kids events and open gallery hours. A $5 donation is suggested.