Explore your own backyard on one of these fantastic Orlando tours!
There are so many opportunities to geek, eat and sip your way around The City Beautiful. Explore the culture, architecture, history and culinary delights of Orlando on one of these local-approved tours.
World of Chocolate Museum Tour
11701 International Drive
Orlando, FL 32821
A hidden gem in Orlando, the World of Chocolate Museum is a fun experience for people of all ages. With tours being offered at various times Monday through Sunday, most begin with a presentation about cacao and where it comes from. From there, the tour takes you through the origins and evolution of chocolate. There's also the sculpture room, which features 25 solid chocolate sculptures that resemble some of the world's most famous landmarks. The best part is at the end when you get to sample chocolates from around the world. You can even take part in a wine and chocolate pairing!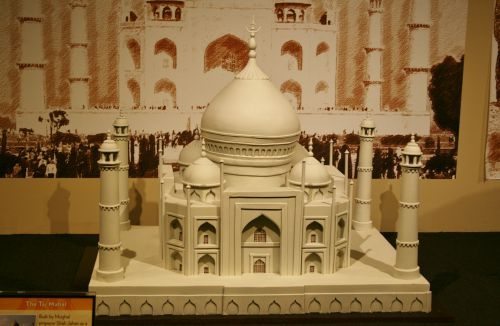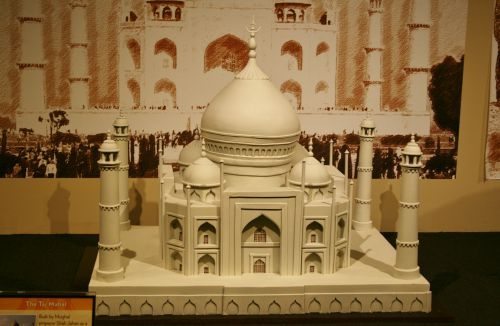 Tours of Disney World
Throughout the various Walt Disney World Parks
Disney lovers ought to consider the many behind-the-scenes tours you can take at Walt Disney World. For all tours, park guests must call 407-WDW-TOUR (or 407-939-8687) to reserve their spot, and prices vary for each tour. Some of the tours you can take include: "Adventures by Disney: Walk Disney World and Central Florida Tour," "Backstage Magic," "Backstage Tales," "Behind the Seeds," "VIP Tour Services" and much more. Click here to learn more about the various tours offered.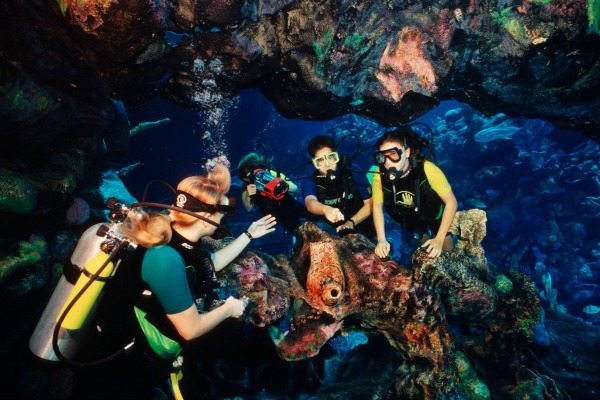 Limo Cycle
Tours in Sanford and Cocoa Beach, FL
This pedal-powered party takes revelers on a 15-passenger bike via various tours that are ideal for team building, bachelor/bachelorette parties or date night. Tours include a Sunday Brunch Tour, Pub Crawl Tours, Scavenger Hunt Tours, Ghost Tours, Escape Room Tours and Trivia Tours. Choose a tour in historic downtown Sanford or Port Canaveral. More information at limocycle.com.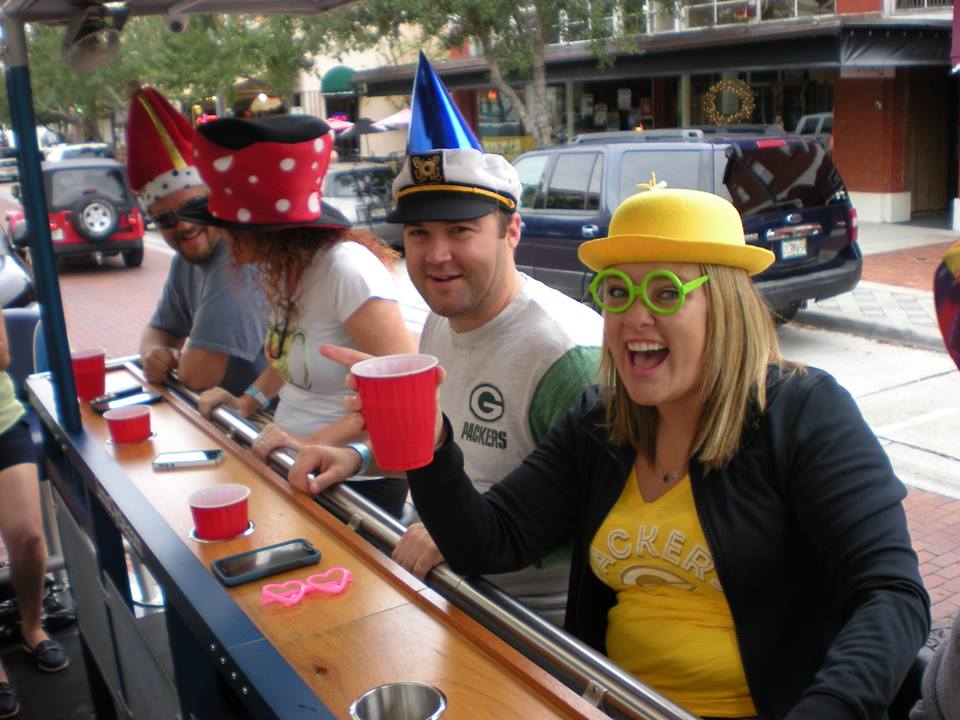 Orlando Brewing Tours
1301 Atlanta Ave.
Orlando, FL 32806
This local craft beer spot offers free tours Monday through Saturday at 6 pm. Tours are on a first-come, first-serve basis, so reservations aren't needed. On the tour, you're told everything about how their organic beer is brewed and what makes each brew unique. The tour is approximately an hour long. Simply ask your server for a ticket to take part.
Giraffe Ranch 
38650 Mickler Road
Dade City, FL 33523
Located about 60-minutes from Orlando, this terrific day trip destination takes visitors on a guided journey across 47 acres of rolling countryside where zebras, giraffes and ostrich hardly take notice as the four-wheel drive vehicles bump by. Besides the safari experience (which can also be done via camelback), guests can also hand feed lemurs and rhinos.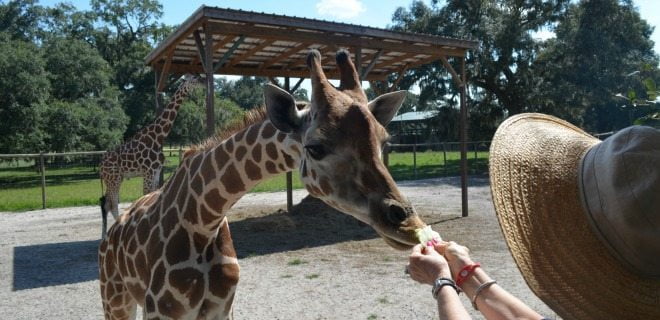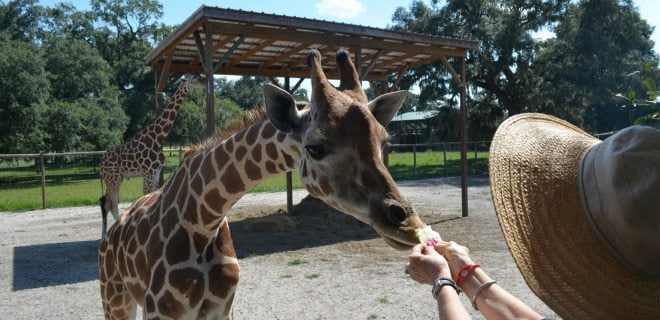 American Ghost Tours
Various locations in Central Florida, including Winter Garden, Sanford, Downtown Orlando, Mount Dora and Downtown DeLand
Voted as one of the best ghost tours in the world by Trip Advisor, American Ghost Tours has been spooking and delighting paranormal enthusiasts for more than 10 years around the Orlando area. Prices range from $20-$60 depending on which tour you take. The Downtown Tours take two hours, Haunted Pub Tours take three hours and paranormal investigations last almost four hours. People have said to have seen shadow people, things moving and other unexplained behavior on these tours, so this local Orlando tour might not be for the faint hearted.
Downtown Orlando Tours
Various locations throughout Downtown Orlando
Downtown Orlando is the heart of the City Beautiful, so what's better than taking a tour of its various cultural scenes to get to know it better? There are three different types of tours you can take: the Downtown Orlando Food Tour, Downtown Orlando History Tour and Downtown Orlando Museum Tour. The Downtown Historic Tour runs every Friday of the month during October through May. The food tour runs every Saturday from 2-4pm, and gives attendees the chance to sample dishes offered at some of the best restaurants in downtown Orlando. The museum tour runs every Saturday from 10:30am-12pm and is a guided tour of four local galleries located downtown. Click here for more information.
Winter Park Walking Tours
Various locations throughout Winter Park
Just beyond downtown Orlando is the upscale and treasured city of Winter Park where you'll find a walking food tour with Orlando Food Tours that runs Fridays, Saturdays and Sundays from 11:15am-2:15pm. These tours allow you to sample some of the local dishes that can be found in the area, mostly along Park Avenue. There are also self-guided, walking history tours you can take, which take you on a journey through Winter Park. There are twenty stops on the main tour, including Central Park, Winter Park Railway Station, Knowles Cottage and Earl Building and Morse Block. You can see an additional four stops if you're willing to walk farther, which we encourage because the Casa Feliz Historic House is simply breathtaking.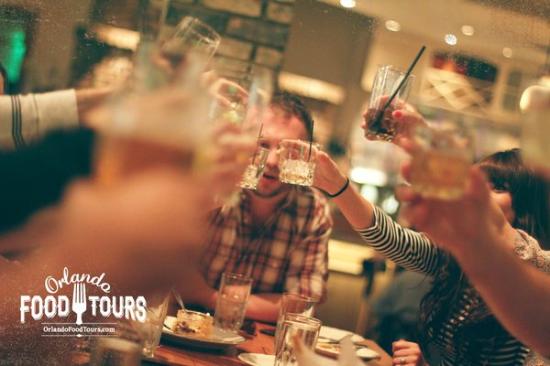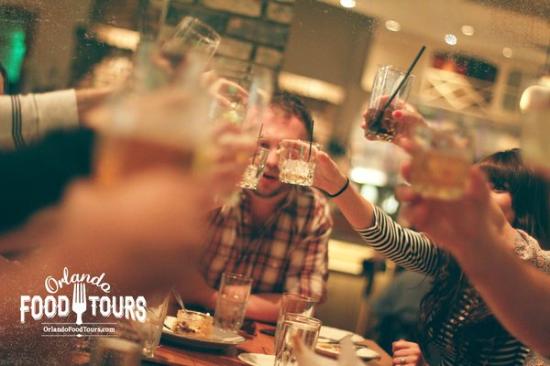 Florida Beer Company Tour
200 Imperial Blvd.
Cape Canaveral, FL 32920
Located about 40 minutes from downtown, this brewery tour is one of the best in the Central Florida area. The brewery tour is about 25 minutes, taking attendees through the facility while providing you with lots of information about the company and Florida craft beer scene. The tour guides are very knowledgeable and know their stuff. After the tour, indulge in a flight of beers that are on tap in their taproom. Bonus: They have giant Jenga, giant checkers and other cools games to play while enjoying your beers.
Mount Dora Canal Tour by Premier Boat Tours
All tours depart from Lakeside Inn
Mount Dora's most prized natural beauties is the Dora Canal. This canal is home to greenery galore and is teeming with Florida-native wildlife. Premier Boat Tours offer a variety of tours that allow you to take in these views, including their Two-Hour Dora Canal Tour, One-Hour Sunset Tour, Christmas Cruise and a Half-Day Dora Canal and Dead River Tour. If you're looking for a serene date to enjoy with your significant other, this is the way to go.
More Orlando Tours
Night Hike at the Zoo
Central Florida Zoo
Scheduled a few times each year
centralfloridazoo.org
Scenic Boat Tours
Winter Park
www.scenicboattours.com
Horse-drawn carriage tour of Celebration
Located in Celebration, FL
Misty Blue Acres Carriage Company
www.mistyblueacres.com
Cassadaga Orb Tour
Located in Cassadaga, FL
www.cassadaga.org/Tours.htm
Black Hammock Air Boat Rides
Located in Oviedo, FL
www.blackhammockairboatrides.com
Craig Cat Tours
Mount Dora
www.craigcattours.com