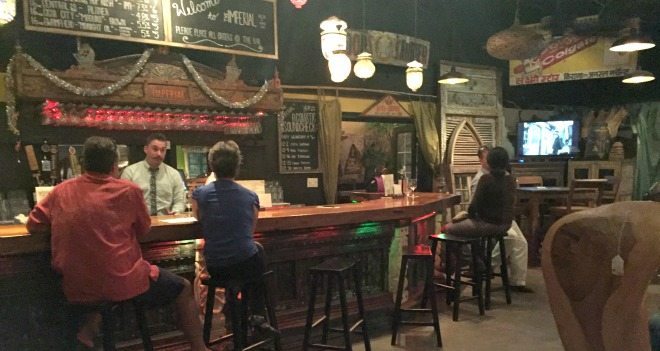 By Samantha Rosenthal
In the song "Scenes From an Italian Restaurant," Billy Joel sings: "A bottle of white, a bottle of red—perhaps a bottle of rose instead." Not surprisingly, you can have all those wine options, plus more, thanks to the vibrant wine bar scene here in Orlando.
Wine bars are such stellar spots for date night. So, here are some great date night options for people who love wine, sultry spaces and good company.
The Parkview
136 S. Park Ave.
Winter Park, FL 32789
Located in the heart of Winter Park on Park Avenue, The Parkview is a wine bar with a relaxed atmosphere and a great food selection to go along with its vast wine list. Go there for brunch (mimosa flights!), stop in for an after-work flight of wine or enjoy a full dinner. This place has it all!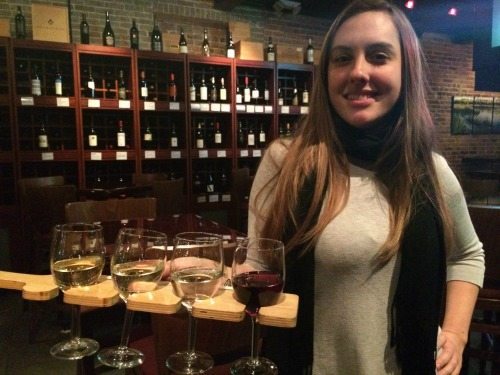 The Wine Room
270 S. Park Ave.
Winter Park, FL 32789
An area favorite, The Wine Room features more than 156 hand-selected wines available to sample via DIY wine dispensing machines. With a wine debit card that you add whatever denomination you choose to, you'll sip your way around The Wine Room via one, two-and-a-half or five-ounce pour sizes, priced accordingly. Hold on to your card because it's reusable and trust me, you'll be back to reuse it.
Imperial Wine Bar & Beer Garden
1800 N. Orange Ave
Orlando, FL 32804
If you're looking for a wine bar with a cozy, neighborhood feel, look no further than Imperial Wine Bar & Beer Garden. By day, this space is Washburn Imports, an exotic furniture store boasting some pretty spectacular pieces from around the world. At night, a wine bar emerges where you'll find an extensive wine list, featuring reds, whites, sparkling wines and dessert ports. They also have an extensive craft beer menu (draft, bottled and canned) and lots of small bites, like flatbread and charcuterie platters, to nosh. Imperial also has a Sanford location (116 E. 1st Street) that's just as lovely.
Eola Wine Company
430 E. Central Blvd.
Orlando, FL 32801
Located just a hop, skip and a jump away from Lake Eola Park, Eola Wine Company is a wine bar that focuses on serving small production and boutique wines. The wine menu features 50 wines by the glass, an extensive reserve list available by request and more than 100 retail selections. They also have a beautiful patio to sit outside on and enjoy a glass of wine and light bites under the stars.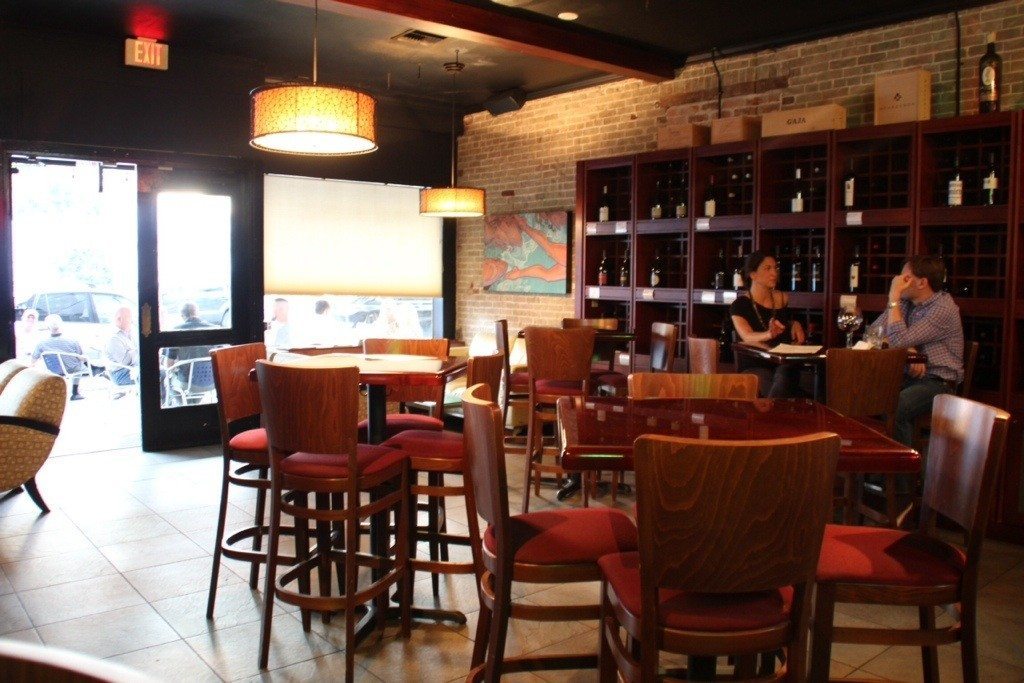 Vines Grille & Wine Bar
7533 West Sand Lake Road
Orlando, Florida 32819
Ideal for music lovers, Vines Grille & Wine Bar is a terrific place to enjoy a glass of pinot noir while enjoying live jazz music, which plays every night at the restaurant. With a wine menu more than 20 pages long, Vines features selections from almost every continent, every varietal and by a variety of increments (they even offer half bottle portions). They also serve dinner and have an award-winning happy hour food/drink menu from 4 to 7pm daily.
Quantum Leap Winery
1312 Wilfred Drive
Orlando, FL 32803
Located near Mills Avenue, Quantum Leap Winery is a nice place to go to enjoy a glass of wine knowing that you're enjoying a glass from a place that is "Florida's only sustainable winery." Quantum Leap Winery's production model, which blends grapes from around the world onsite, reduces the carbon footprint associated with traditional wine production by utilizing low-carbon footprint vessels such as kegs, pouches or boxes. The place has a rustic, down-to-earth feel with wooden barrels everywhere and dimmed lighting. The Tasting Room is open Thursday through Saturday and there is a Wine Down event (with live music and food trucks) the second Friday of most months from 7 – 10pm.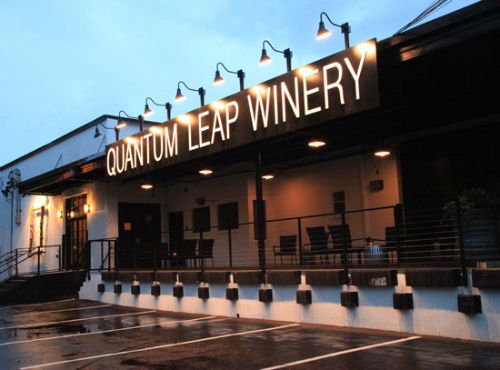 The Wine Barn
959 W. Fairbanks Ave.
Winter Park, FL 32789
The Wine Barn is more than just your everyday wine bar; it is heaven for wine lovers. Not only do they have hundreds of wine varieties, stacked to the ceiling, Wine Barn has amazing wood-fired pizza. You can order a pizza and then purchase a bottle of wine, which the staff will chill for you and serve without a corkage fee.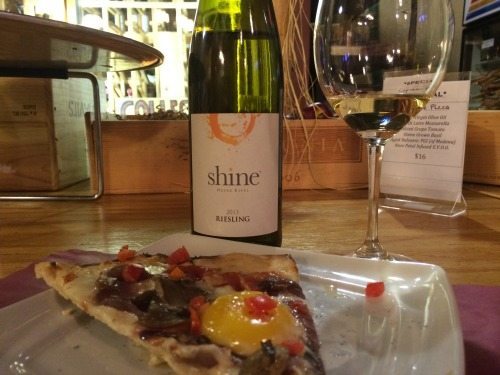 Spill
1196 Tree Swallow Drive, Ste. 1314
Winter Springs, FL 32708
Spill is a small spot in Winter Springs that has a vast list of wines to choose from along with an artisanal cheese platter that is so delicious. They also serve wine cocktails—like sangria and prosecco split. It's a wine bar started by locals and made to have that "local feel" to it.
The Attic Door
8 W. Plant St.
Winter Garden, FL 34787
Self-proclaimed as the "swankiest little wine bar and live music venue," The Attic Door looks just like a normal lounge bar from the outside but once inside it's classy meets whimsical. The lounge is filled with mix-matching chairs, sofas and leather couches, along with unique pieces of décor and draperies hung everywhere. Add to that live entertainment and you've got the perfect ambience for a great date night.
DeVine Wine & Grill
15 Alafaya Woods Blvd., Ste. 117
Oviedo, FL 32765
A swanky for wine sipping, DeVine Wine & Grill also features a full dinner menu and brunch offering. It also has a wine tasting section that features wine dispensing machines for you to taste a variety of wine samples. The menu has an emphasis on sharing plates, so it's a perfect date night option for you and your sweetie.
More options…
K Restaurant & Wine Bar (featuring Friday Night Flights events several times each year!)
1710 Edgewater Drive
Orlando, FL 32804
The Vineyard
4848 S. Apopka-Vineland Road
Orlando, FL 32819
Jazz Tastings
164 Lake Ave.
Maitland, FL 32751
RusTeak Restaurant & Wine Bar
2625 Edgewater Drive
Orlando, FL 32835
&
1568 Maguire Road
Ocoee, FL 34761