WINNER: Chadia Calo
It's time to kick off another Couple at Large giveaway, which will give one lucky couple the chance to experience an unbelievable, unforgettable, all-expense-paid date night in Orlando.
The winner will have just one favor to return: the pair become the Couple at Large and are tasked with reporting back with a short, first-person blog about their experience.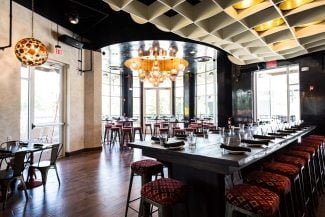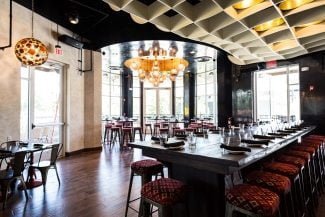 This month, the Couple at Large will experience the new Tapa Toro Tapas Bar & Paella Pit inside the spectacular new I-Drive 360 complex. Home to the Orlando Eye, this multi-million-dollar dining and entertainment hub has quickly become a date night favorite for locals.
As part of their evening, the winning couple will experience the chef's table at Tapa Toro, which will be anchored in the restaurant's state-of-the-art paella pit.
Created by husband-and-wife duo Katerina and Vassilis Coumbaros of Taverna Opa, Tapa Toro pays tribute to classic and contemporary Spanish cuisine with a robust tapas menu, house-made paellas and nightly flamenco dancing.
Chefs at Tapa Toro will prepare a multi-course, interactive feast to be enjoyed with a complimentary bottle of wine.
Afterward, the pair will head to Tin Roof where complimentary cover and two free drinks will start the next chapter of their night off on the right foot. Inside this rockin' bar and restaurant, the couple will enjoy a stellar live band that will wow the crowd with awesome contemporary covers.
TO ENTER: Enter using the Rafflecopter widget below and cross your fingers. **Be sure you are viewing this page in a browser (not a reader) in order to see the entry widget.**
You and your sweetie can each enter… double your chances. The winner will be chosen—completely at random—on Friday, July 17, 2015. Watch your email that morning; that's how we'll be contacting the winner. We'll also be announcing the winner on Twitter and Facebook.
Must be 21 or older to enter. Prize must be redeemed between 7/26/15 and 8/31/15 but cannot be redeemed on a Friday or Saturday night. Prize does not include tax and gratuity. Giveaway entry assumes agreement with the complete list of Official Rules and Terms.