If you and your date are lovers of great food, strong drinks and live music, Tin Roof is the joint for you. Located in the brand new I-Drive 360 complex (on International Drive), Tin Roof serves up a tasty menu of Americana inspired gourmet pub grub along with some of the best singers and bands in Central Florida.
Tin Roof's signature dishes are great for sharing, especially appetizers like the bite-sized Chicken and Waffle Nuggets and crispy popcorn shrimp and velvety dips like Pimento Crab and Rock'n Guac. For spice lovers looking for a little zip, try the Hoecake Pile Up or Creamy Shrimp and Grits. Come hungry because the Cowhorn Pepper Smore Pie is a sweet and smokey delight you won't want to miss at the end of your feast.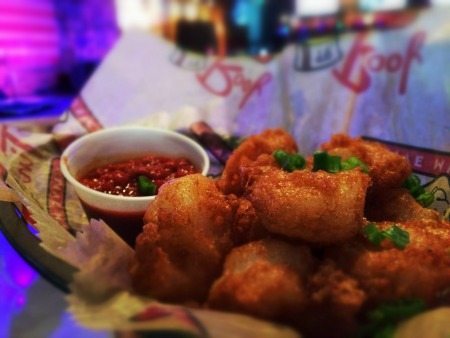 Even some of the signature drinks are spicy. Dare your date to try the Tin Roof House Margarita with smoked agave and a chili-salted lime wedge. You can always cool off with a Cuban and Caroline made with Cheerwine or a Mojito with cucumber slices.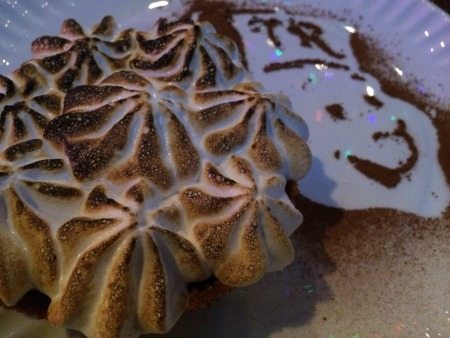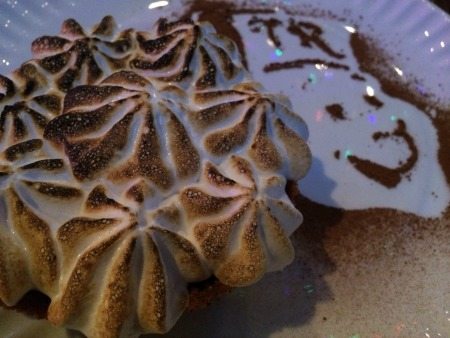 With its roots in Nashville, Tin Roof's first love is for great music and you'll see that tradition continue at the Orlando location. If you and your date are music fans, you'll love how Tin Roof has live music 10 p.m. – 2 a.m. on Thursdays, Fridays and Saturdays with acoustic sets during the week. See the calendar here. 
The stage and sound quality are great but the performers are even better. Top local and regional bands will be playing here so keep an eye on their calendar. The best part is you don't need to buy a ticket—just grab a table or a spot at the bar! Note: Cover charges may apply on peak nights.
Tin Roof is located at 8371 International Drive (I-Drive 360), directly adjacent the new Orlando Eye set to open this spring along with a wax museum and aquarium. 
For more information, please visit www.tinroofbars.com/Home/Orlando.