By Christopher Smith
Orlando is a terrific place. Planted in the middle of the Sunshine State, saturated by dozens of lakes and within driving distance of two oceans, there's plenty to offer the adventurous and bold.
For those inclined to spend active time with significant others or dates, though, brainstorming ideas beyond kayaking, swimming or heading to the beach can be exhausting.
So, here are 10 creative ideas for active dates that you likely won't find on tourist brochures or "things to do in Orlando" lists.
1. Partnered Climbing
Aiguille Rock Climbing Center
If you're searching for trad climbing on real outdoor rock, Orlando isn't the best place. But whether you're an interested novice or you can send 5.12 routes with ease, this gym offers something for you.
Newbies go through a 30-minute belaying course, because the majority of the 10,000 square feet are dedicated to top roping. Day passes are $15 per person, and rental packages of climbing equipment are available for $6.50.
999 Charles St.
Longwood, FL
407-332-1430
www.aiguille.com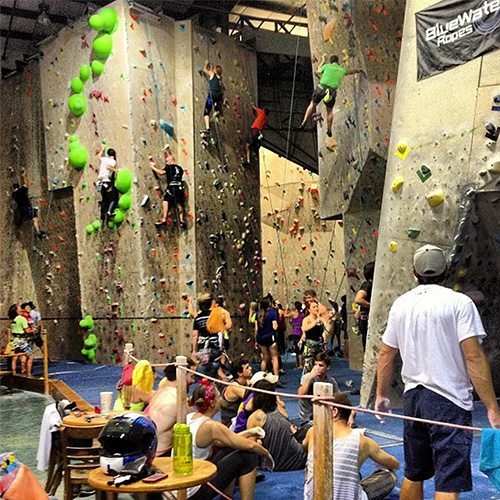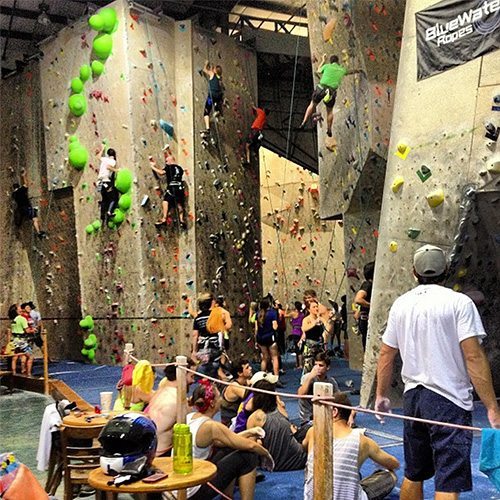 2. Aerial/Trapeze Classes
Orlando Circus School
Want to chase adrenaline and maybe a little fear with your partner, but don't want to wait until Halloween or trek to a theme park? Why not consider learning some circus skills?
The Orlando Circus School offers a flying trapeze class for $60, in addition to teaching skills on the trampoline, stilts and other impressive stunts. The school offers a number of different packages for private lessons or multi-class packages.
6809 Visitors Center
Orlando, FL
407-965-1552
www.orlandocircusschool.com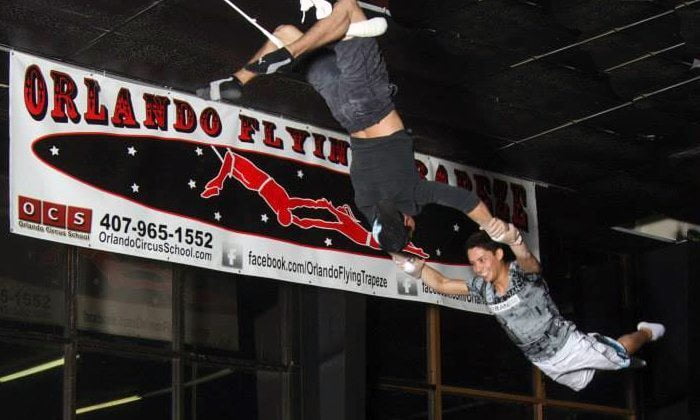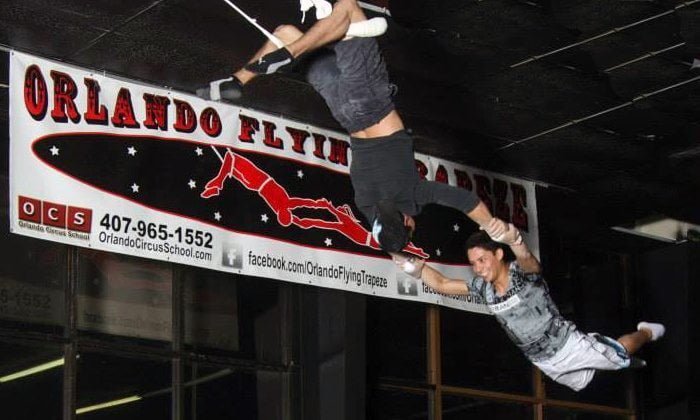 3. Archery
LeadFeather Guns & Archery
Whether you tried archery at summer camp as a kid or you're just inspired by Lars Anderson, drilling a few bullseyes with a bow and arrow can be satisfying.
LeadFeather offers half-hour classes from certified instructors for $30, or just visit the archery range. Rentals are $11 and range rates are $11 per hour.
410 Overlook Dr.
Winter Haven, FL
863-875-8989
www.leadfeathergunsandarchery.com
4. WhirlyBall
WhirlyDome
You're sure to score "unique idea" points with your date for suggesting this game, which the company describes as a mix of basketball, hockey and jai-alai played while riding something like a bumper car.
Ten-minute games are $8 per person, and the venue includes an arcade, laser tag and a pub/eatery.
6464 International Dr.
Orlando, FL
407-212-3030
www.whirlydome.com
5. Simulated Indoor Golf
Dewey's Indoor Golf & Sports Grill
Orlando is one of the world's golf capitals, so it makes sense that the high-tech, indoor (and air-conditioned) golf simulators at Dewey's are quite a draw.
Almost everything is customizable, from the screen to the choice of several dozen renowned courses to the difficulty level. Play a full 18 or test out a skills challenge. Indulge yourself with a knowledgable human caddy and data-driven feedback, or just have fun hacking through Pebble Beach. Food and drink is served onsite, too.
7720 Turkey Lake Rd.
Orlando, FL
407-203-2222
www.deweysgolf.com/sports-simulators/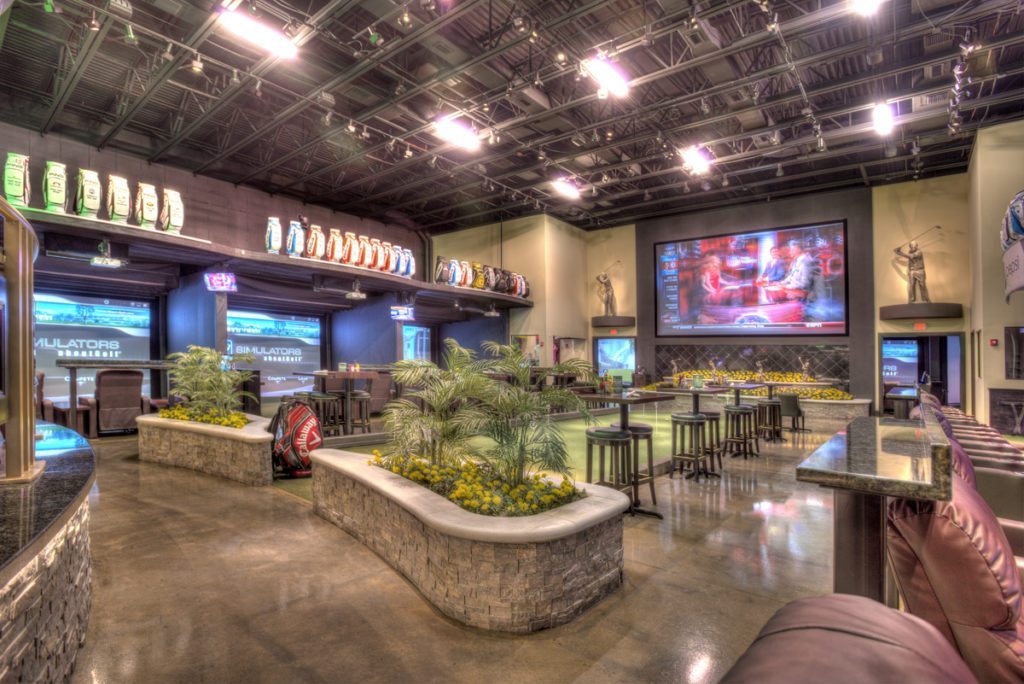 6. Off-Roading/Mudding
Revolution Off Road
Want to let loose off the road, but don't have a vehicle or the skills to do so? Whether you want to drive an ATV, buggie, "Mucky Duck" or Jeep, Revolution Off Roading has a course and a vehicle for you.
Ride with a trained professional or drive yourself. Packages range from $35 to $185 per person.
4000 State Rd. 33
Clermont, FL
352-400-1322
www.revolutionoffroad.com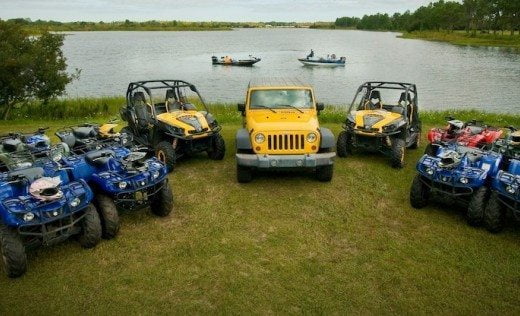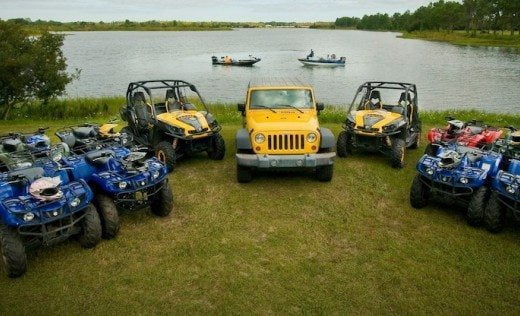 7. Paddleboard Yoga
Wave Of Wellness
Take advantage of one of the area's many lakes to combine two of Florida's popular fitness activities.
Wave Of Wellness offers private SUP lessons in yoga and Bala Tula (price unlisted). Or just rent a paddleboard, find a public lake and try out some familiar poses with the added challenge of instability.
13936 Marine Dr.
Orlando, FL
407-900-8348
www.waveofwellness.net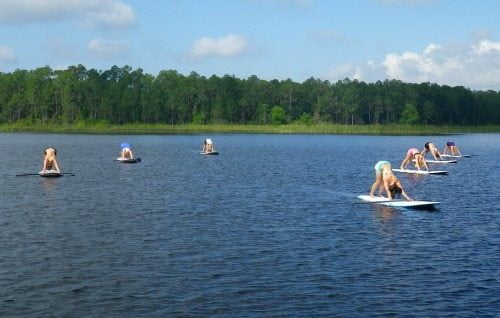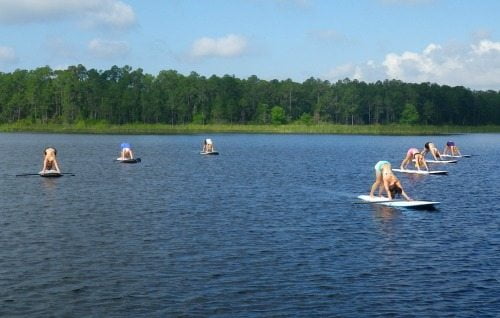 8. Wakeboarding
Orlando Watersports Complex
If you grew up on the water and want something more extreme than getting towed behind a boat at mild speeds the Orlando Watersports Complex may be a good option.
Create a customizable package of rentals or lessons in wakeboarding, kneeboarding and waterskiing. Patrons can choose between a few different cable systems, some of which intersect with obstacles.
8615 Florida Rock Rd.
Orlando, FL
407-251-3100
www.aktionparks.com/orlando
9. Tactical Laser Tag
Hard Knocks
The company's slogan, "beyond laser tag," tells you plenty. Go on tactical laser tag missions to defuse bombs, rescue hostages or take out the enemy on a variety of courses.
Great for group dates. Rates start at $53.25 for eight people.
9101 International Dr.
Suite 2300
Orlando, FL
www.indoorwar.com
10. Frisbee Golf
Orlando Disc Golf, Inc.
Want to get outside, compete, but maintain some social conversation in a relaxed setting? Unlike the frustrations of the sport's parent name, disc golf is forgiving to those without top-notch skills.
Try out a number of courses in the Orlando area, all of which are detailed and mapped on the website of this non-profit organization dedicated to the sport.
Others: Primative canoe camping at Wekiva Springs, rowing classes with the South Orlando Rowing Association, tubing/waterskiing past Shaq's house on Lake Butler, Richard Petty Driving Experience.