One of the great things about living in Florida is our access to great hotels, everywhere. Our stay-cation spots are abundant and diverse. We don't always want the beach or a fancy lazy river. Sometimes we want some good ole fashioned Vegas style fun. This is the case at Seminole Hard Rock Hotel and Casino Tampa. Easy access off I-4 and 75, it's a quick trip from Orlando and a great overnight destination.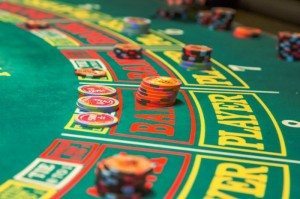 With all the normal "coolness" of being at a Hard Rock Hotel, the casino one of the largest in the nation and houses over 4,500 games, including 120 tables games such as blackjack, 3 card poker and Mini and Midi Baccarat. Peruse your way from table to table with "rocker inspiration" placed throughout the casino floor. For those who get a little intimidated by gambling, the casino even has War… and anyone can have fun playing that.
Now in its 7th year as the premiere restaurant at Seminole Hard Rock Hotel and Casino Tampa, Council Oak Steaks and Seafood stands out among one of the best restaurants in South Florida.
Upon entering the restaurant, your taste buds will begin tingling as you step up to the glass at The Butcher Shop, which houses their 100% U.S.D.A prime 21 day dry-aged steaks. They have recently introduced 60 to 90 day dry-aged steaks on their menu as well. As our server, Nick, explained, "aging a steak combines the right amount of beefiness with the right amount of tenderness." Just don't order your steak too well-done.
As you move into the restaurant, you will notice a large open kitchen which can be seen by just about every seat in the house. The decor is hip and trendy, with a noticeable homage paid to the Seminole ancestors with a color palette of burgundy and gold, which offers a warm ambiance to the surrounding dark woods.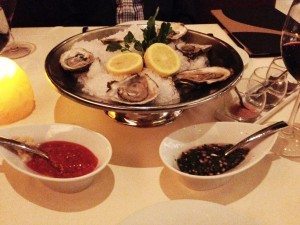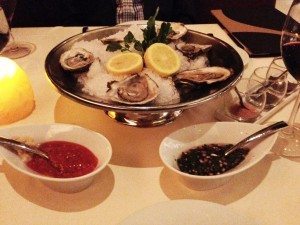 Hope you are thirsty! The wine list here is expansive and impressive, offering many wines by the bottle and by the glass. Council Oak, for the seventh year in a row has been awarded the prestigious Award of Excellence by Wine Spectator Magazine for its menu of 300 fine wines and staff trained in all of the exacting nuances of proper wine service. Can't make up your mind? No need to fret. Their new resident sommelier, Doug Scagliola, will be delighted to help you pick that perfect red.
In addition to the multitude of meat selections, Chef Mike Balles offers up a just as impressive seafood selection from a Blue Point oyster appetizer to a raw bar sampler including both Alaskan King Crab and Maine Lobster. Make sure you hear all the specials. You wouldn't want to miss the Chilean Sea Bass. Delish!
Save a room for dessert and absolutely try the Council Oak 151 Volcano. It is prepared with a scoop of vanilla bean ice cream coated with a heath bar crunch and finished flambeed tableside with a shot of 151. The perfect ending to a truly sensational dining experience.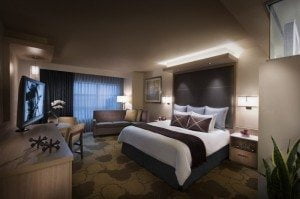 The best part… with your room right upstairs and no curfew in place, you can spend the rest of the night hitting the casino and throwing back cocktails. There are seven bars and lounges, many of which host live musicians throughout the week, as well as a slew of nationally-reknowned bands and stand-up comics hitting the stage at scores of ticketed events throughout the year.
The 12-story hotel tower houses 240 swanky guest rooms, including some pretty chic rock star suites. Rates fluctuate but on average a base rate is typically around $229-249/night and includes free self parking.
There's also a a world-class spa with music-inspired treatments and a giant pool surrounded by private cabanas decked out with flat screen TVs. Keeping with Hard Rock's propensity for rock-and-roll memorabilia, the entire hotel is splashed with one-of-a-kind items from music's biggest icons. Besides Council Oak Steaks, there are seven other eateries including a noodle bar and a raw bar with fabulous sushi.
For those looking for a getting-away-from-it-all kind of overnight, this Vegas-style party will be just what the doctor ordered.
5223 North Orient Road
Tampa, FL 33610
1-866-388-4263
www.seminolehardrocktampa.com