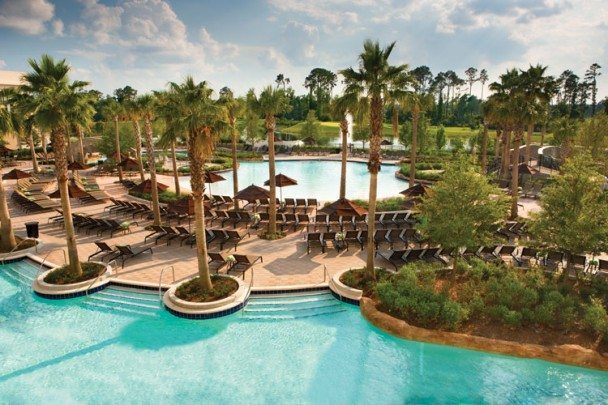 There is no sweeter staycation that an overnight at Hilton Orlando Bonnet Creek during its fourth Cupcake Lovers Weekend, June 13 and 14. The special weekend – part of the resort's popular season-long SummerBlast! promotion – will feature a schedule of activities and events themed around you guessed it, cupcakes!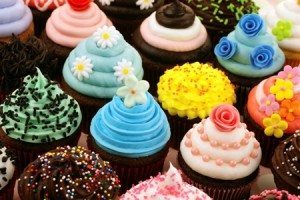 Guests visiting the hotel during Cupcake Lovers Weekend will have an opportunity to sample and purchase cupcakes of the sweet, savory and martini kind as well as participate in cupcake-themed events, including:
The Cupcake Bar – Guests can curb their cupcake craving with a stop at the lobby's coffee and sweet shop
Cupcake Walk – The hotel's recreation team has created cupcake themed activities around the pool, including a special version of a cakewalk… the Bonnet Creek Cupcake Walk
Cupcake Displays – Guests will enjoy a display of cupcakes decorated by Hilton Orlando Bonnet Creek pastry chefs
Cupcake Voting – Guests can enjoy a display of cupcakes created by Hilton team members and vote on their favorite designs
Cupcake Martinis –Hilton Orlando Bonnet Creek lounges will feature special "cupcake" themed martinis.
Savory Cupcakes – Harvest Bistro will serve several "savory" entrée cupcakes
Cupcake Lovers Weekend activities are open to all guests staying at the Hilton Orlando Bonnet Creek and Waldorf Astoria Orlando, and may require an additional fee. Guests can enjoy a summer getaway from $119. To make a reservation, please visit www.hiltonbonnetcreek.com/specialtyweekends , or call +1 888 353 2013.
Hilton Orlando Bonnet Creek resort amenities include a three-acre Florida-style lazy-river pool, a Rees Jones-designed championship golf course, a luxe spa, a full fitness center, and nearly a dozen dining and lounge options, including the award-winning La Luce by Donna Scala.