Not everyone loves holiday hosting. Many of us made Thanksgiving Day reservations weeks ago to ensure that we wouldn't have to thoroughly clean the entire house, toil over turkey and tons of sides, and endlessly scrub dirty casserole dishes. Go ahead… make plans to eat out; and just show more gratitude to your hardworking servers on the holiday. Here are the best dine-in restaurants in St. Augustine for Thanksgiving dinner. 
If you'd rather savor as much as you can with your lovebird, a Thanksgiving Day buffet may be more appealing. Check out our round-ups of the Thanksgiving Buffets in St. Augustine and Thanksgiving Dinner To-Go in St. Augustine.
And of course, make time to enjoy Nights of Lights while you're savoring Thanksgiving in St. Augustine.
Written by Associate Editor, Nancy DeVault
Restaurants in St. Augustine for Thanksgiving Dinner
Hand-selected by locals, these are our top picks for restaurants in St. Augustine serving Thanksgiving dinner. We'll start with dine-in restaurants serving traditional Thanksgiving fare, and then share some unconventional picks to spice up your Turkey Day.
Dine-in Restaurants in St. Augustine
395 Front St., Ponte Vedra Beach
In today's digital age, we're surprised that many local restaurants haven't posted their holiday menus online. Thankfully, Aqua Grille understands that reading palate-pleasing descriptions will surely kickstart Thanksgiving Day cravings!
Located in the heart of Ponte Vedra off A1A, Aqua Grille is set to offer some yummy starters on Thanksgiving, like Deviled Eggs Seattle Style (smoked salmon, caviar, red onion, fresh dill) and a Lobster-based Seafood Chowder. And while you can nosh on other (seafood) dishes if you wish, this eatery will feature three "Thanksgiving Harvests."
Choose: (1) Roast Turkey Dinner with garden salad, roasted garlic whipped potatoes, dressing, gravy, green bean casserole and cranberry sauce; (2) Rum Raisin Glazed Ham with whipped maple sweet potatoes, pecan crust, green bean casserole and rum raisin sauce; or (3) Ultimate Thanksgiving Platter, a combination of the two previous offerings plus pie. 
612 Euclid Ave., St. Augustine
Situated along the picturesque Tolomoto River, dining al fresco on Thanksgiving has never been more appealing. That's because Aunt Kate's doesn't usually accept reservations, but they will for the holiday — and we're thankful for that.
Seated on the outside decks with the sunset sure to amaze, make a bold choice by starting your holiday meal with the Gator Tail appetizer. Then, chomp on either a plated turkey or ham dinner served with stuffing, cranberry, mashed potatoes and vegetables (or get both proteins with the combo platter). Other selections include Homestyle Meatloaf, Crab Cakes and Shrimp & Grits.
Since Aunt Kate's is a family place, the kids' menu is robust too with dishes to satisfy even the pickiest of eaters. Finally, end your Thanksgiving dinner with a classic pumpkin or pecan pie, or nibble on peach cobbler or key lime pie.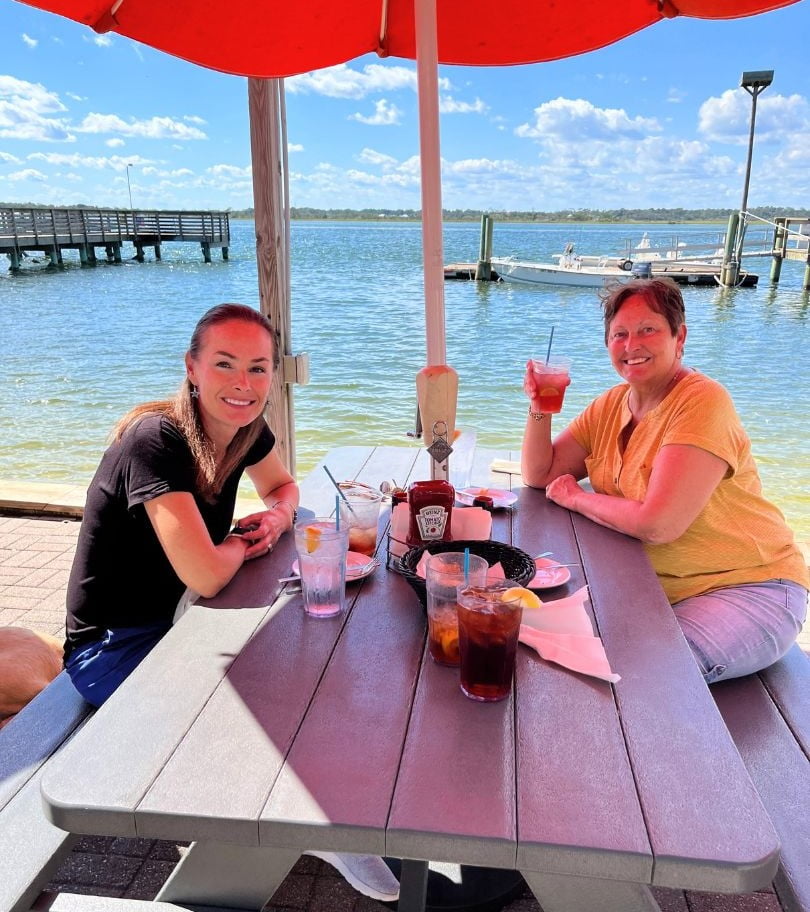 32 Avenida Menendez, St. Augustine
On September 8, 1565, Pedro Menéndez de Avilés and 800 Spanish settlers founded the city of St. Augustine. Upon their arrival, they celebrated a Mass of Thanksgiving, according to the National Park Service.
As if the namesake of this restaurant wasn't enough of a draw, know that Aviles continually earns 'Travelers Choice' status on TripAdvisor. Aside from standard favorites, Aviles' upscale Thanksgiving menu features specialty-cut prime and dry-aged steaks, plus fresh seafood and more.
Holiday seatings may be reserved for noon, 2pm and 4pm. 
6 W. Castillo Dr., St. Augustine
Neighboring Ripley's Believe It Or Not, you won't believe the ala carte menu that Castillo has whipped up for Thanksgiving. With so many delightful dishes, it'll be hard to choose.
Try the (Appetizer) Citrus & Cherry Glazed Pork Belly served over a spicy pumpkin puree; (Salad) Pomegranate & Pecan Salad composed with red leaf lettuce, arugula, pomegranate, candied pecans, dried apricots, shaved onions, feta and lemon pomegranate dressing; (Sharables) Haricot Verts with Smoked Bacon Bits; (Entrée) Charred Grilled Quail with sweet potato puree, herb roasted carrots with butter & thyme, black plums and black plum gastrique; and (Dessert) Glazed Pear & Vanilla Crème Brulé.
By the way, the craft cocktails curated at Castillo are a work of art! These dishes and other Thanksgiving plates will be served from 1pm to 8pm. It's important to note that a $10 nonrefundable deposit per cover is required for booking, which will be applied to your bill on Thanksgiving Day.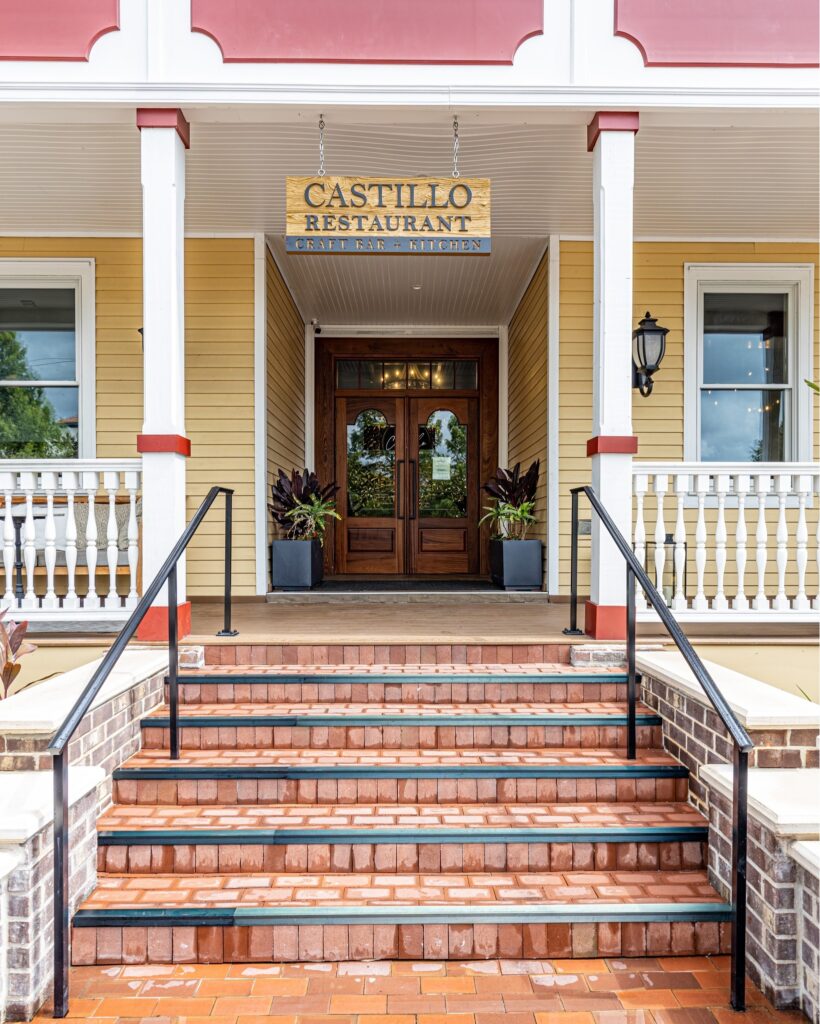 118 Avenida Menendez, St. Augustine
The first Thanksgiving was celebrated in October 1621. And while O.C. Whites wasn't yet open, it does date back to 1790. Overlooking the boat docks, O.C. Whites is now among the most popular eateries in our historic city. On Thanksgiving, O.C. Whites will offer a prefixed menu featuring three entrée dishes: turkey, honey baked ham or 8-oz. filet. Each dish comes with traditional Thanksgiving sides like sweet potato casserole, green beans and stuffing, plus pumpkin pie.
These plates are priced $39.95-44.95 for adults and $19.95+ for kiddos. To complement your meal, try the St. Augustine Sangria made with red or white blends from our hometown St. Augustine San Sebastián Winery. Reservations and walk-ins are welcome from 11am to 8pm.
FYI, while Halloween may be over, know that O.C. Whites remains an active haunted house with a plethora of legendary ghost stories! 
4100 Coastal Highway, St. Augustine
Situated on the shoreline of the Atlantic Ocean, The Reef's floor-to-ceiling windows grant each dining table with spectacular views. The chef is finalizing The Reef's Thanksgiving Day menu but dishes expected include Pork Tenderloin with an Apple & Cranberry Chutney, Roasted Turkey & Gravy, Maple Brown Sugar Ham, Butternut Squash Ravioli and various seafood dishes.
The Reef will be open from 11am to 5pm. 
Nontraditional Restaurants in St. Augustine for Thanksgiving Dinner
1915 A1A South, St. Augustine
Did you know that "amici" translates to "friends" in Italian? So, Amici seems fitting for a Friendsgiving celebration. Listen, there's the family you're born into and the family you choose. Close friends become our second family and, because of this special bond, we often want to celebrate the holidays together.
Friendsgiving – yes, it's a legit thing – is typically held on the Saturday before Thanksgiving but you could have a festive gathering anytime during the holiday season – even on Thanksgiving Day. Amini serves authentic Italian classics, like lasagna, baked ziti, and chicken, eggplant or veal parmesan. Amici offers vegetarian and gluten-free options too.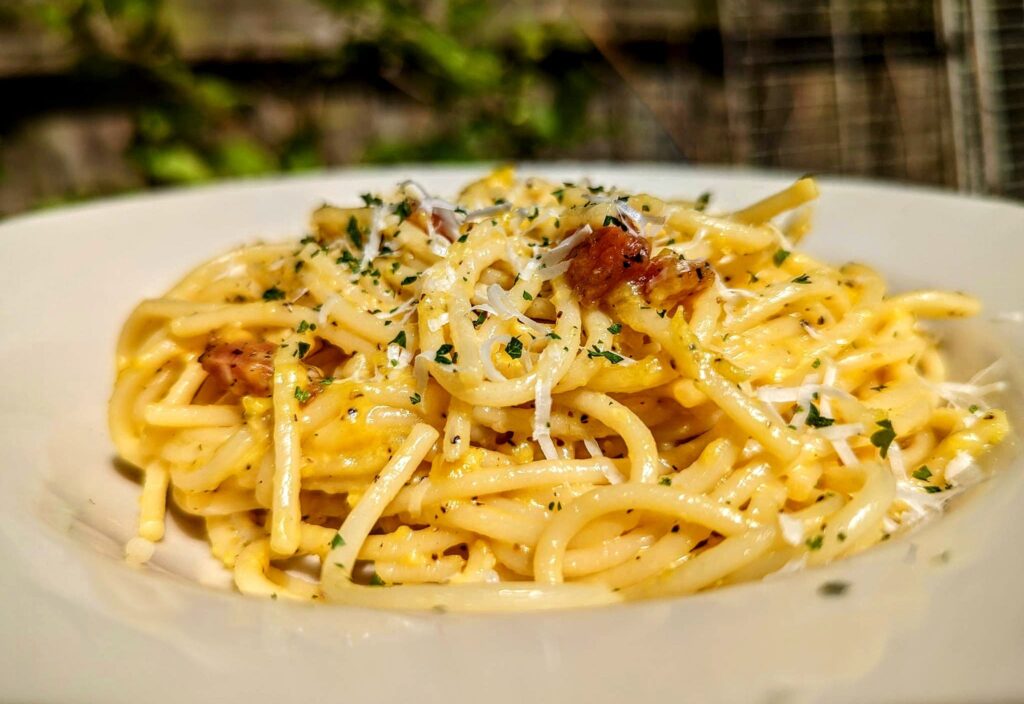 After feasting at this Anatasia Island locale, stroll over to the St. Johns County Fishing Pier to walk off some of those calories. 
24 Avenida Menendez, St. Augustine
You don't have to follow tradition every year. Instead of a formal Thanksgiving dinner, how about a casual breakfast, lunch or, better yet, brunch. Brunch is the most delicious meal of the week — the perfect union of breakfast and lunch dishes — and it could make for a memorable holiday meal.
Close to the Lion's Bridge, a big bird doesn't rule the rooster here! On Thanksgiving, Nero's will serve its standard fare like omelets, breakfast wraps, pancakes, sandwiches and salads during regular business hours of 8am-3pm. If you prefer your gravy white instead of brown with turkey bits, opt for Nero's Classic Biscuits & Gravy; and if a turkey sandwich is your go-to, opt for the Saratoga Clubhouse piled with cheddar, ham, turkey, bacon, sliced tomato, romaine lettuce and mayo.
Easy breezy – literally since Nero's Waterfront Café is across from the Matanzas River. 
Other Restaurants in St. Augustine Open on Thanksgiving Day: 
Featured image by @hammockbeach