This year, enjoy a delicious Christmas dinner in the beautiful old city of St. Augustine. Whether dining out or hosting at home, save the cooking for the professionals this year and enjoy a relaxing holiday. These St. Augustine restaurants for Christmas Dinner are the perfect pairing with St. Augstine's Nights of Lights.
 We're sharing St. Augustine restaurants that are open for Christmas dinner. And we've sprinkled in a few options to pick up your festive meal to go.
St. Augustine Restaurants for Christmas Dinner
32 Avenida Mendez, St. Augustine FL 32084
Inside the Hilton Historic Bayfront Hotel
 The Aviles Restaurant is offering a superb Christmas Day Dinner buffet that is sure to please even Santa himself. With a wide range of offerings from seafood to prime rib, flounder, ham, a salad display, a plentiful charcuterie board, and a delectable dessert bar, you will not leave hungry.
This hidden gem is known for its friendly and knowledgeable staff and its phenomenal chef cooking up delectable delights. Call (904) 829-2277 for reservations. 
98 St. George Street, St. Augustine, FL 32084 
Located in the heart of the old city, this award-winning restaurant is a classic Floridian spot with its Spanish and Cuban cuisine. With a rich history dating back to 1905, Columbia Restaurant is a fantastic spot to celebrate the season.
Dine in a lavishly decorated room surrounded by beautiful artwork, hand-painted tiles, and a Spanish-style fountain. While details are still being finalized for the holiday menu this year, their past menus included their famous 1905 salad, roasted turkey and pork, ham, Columbia stuffing, and whipped potatoes, along with other tasty dishes.
Make sure to plan ahead with reservations so you do not miss out on this festive feast for Christmas. Visit their website for reservations. Availability at this favorite spot is becoming more limited by the day.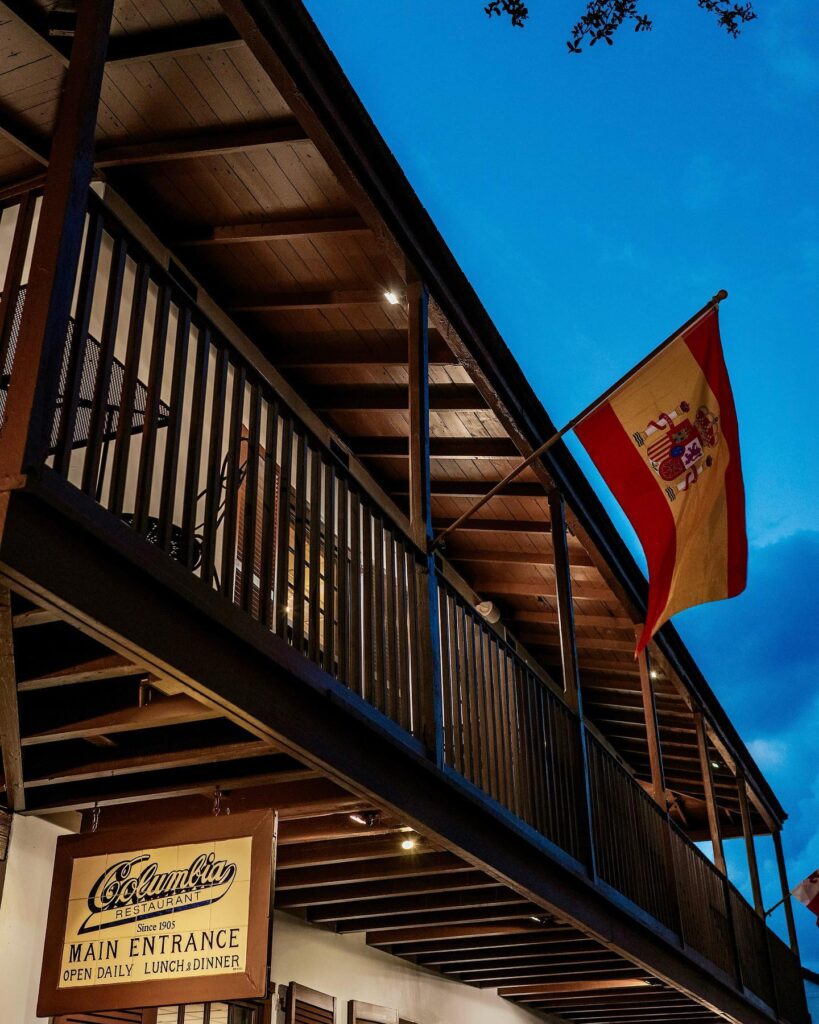 95 Cordova Street, St. Augustine, FL 32084
 Inside the only four-diamond-rated hotel in St. Augustine, this elegant restaurant will offer a four-course Christmas dinner crafted to perfection.
With only the finest ingredients used, Costa Brava's offerings will include a choice of appetizer, soup or salad, entree, dessert, and a complimentary drink. This meal is $105 per person plus tax and gratuity. Celebrate the season in style but be sure to make a reservation either online or over the phone to guarantee a spot.
For parties dining with more than five guests, call (904) 494-0100 or email Philip.Elrod@kesslercollection.com for reservations.
Dining will be available all day on Christmas, and dinner options are available between 5 and 9 pm. at this upscale eatery. Park directly at the Casa Monica Hotel and receive a discount when dining on the property with the valet.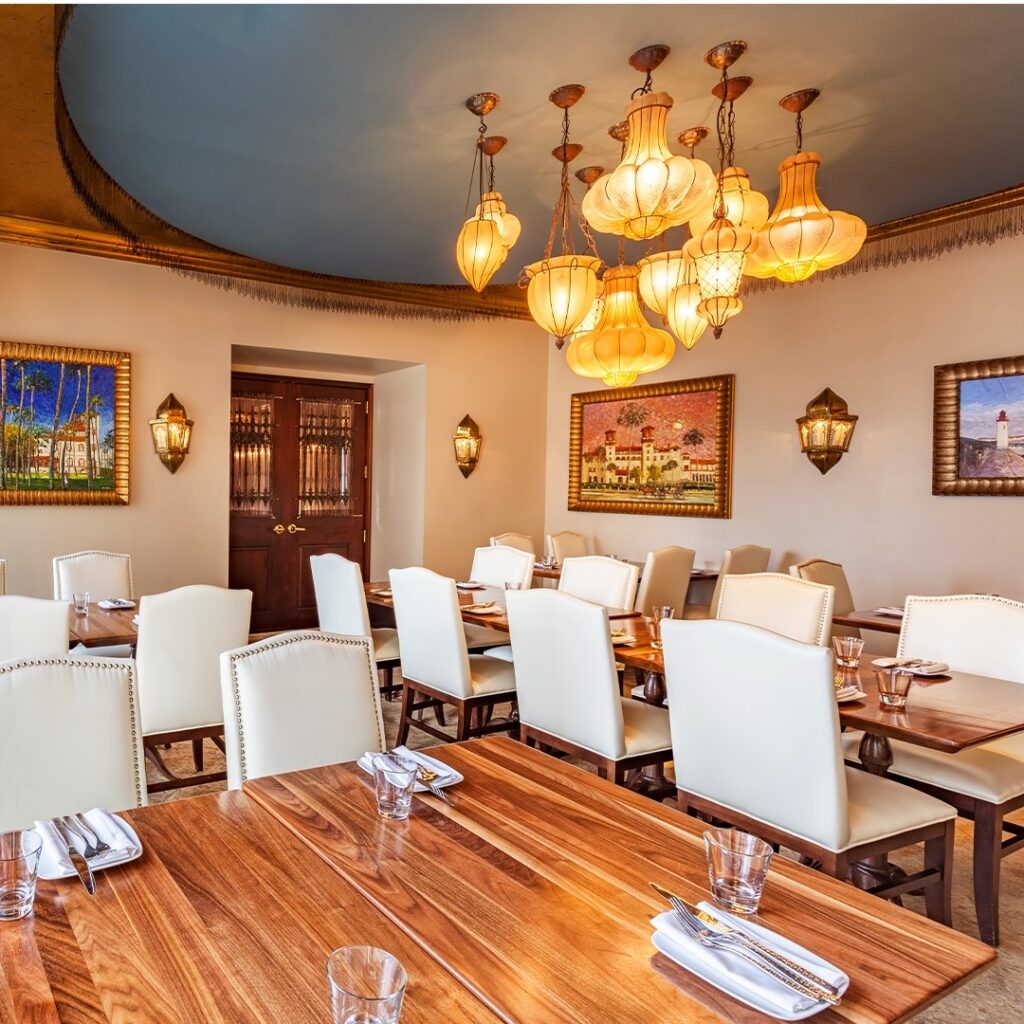 Christmas Dinner Take Out
If you are looking for a quieter evening at home or hosting family and friends, save yourself hours of cooking and cleaning up and take your meal to go; pick it up the night before.
814 A1A N Suite 103, Ponte Vedra Beach, FL 32082
While they are closed on Christmas day, Ruth's Chris does offer special holiday meals available for pick up through pre-order on Christmas Eve.
Bring the elegance of this steakhouse right to your own home. Save yourself any hassles on the big day; simply warm and serve! Open 11am- to 9pm on Christmas Eve and still finalizing its holiday menu, one can be sure that whether you order from the traditional menu or their special holiday meal, your dinner will be divine. Be sure to order a few days in advance to guarantee a meal for your table at home.  
102 San Marco Ave, St. Augustine, FL 32084
 Known for its delectable dining experience, the Raintree Restaurant offers a special holiday meal on Christmas Eve. With free parking available, this is a great place to pop in to grab Christmas dinner to take home.
As one of Florida's top destination restaurants to enjoy, bring a St. Augustine favorite home with you. Options include cream of turkey with tarragon soup, stuffed oysters, pecan-crusted flounder, beef wellington, crispy roasted half duckling, and lasagna puttanesca, just to name a few of the menu items offered during their special Christmas Eve menu.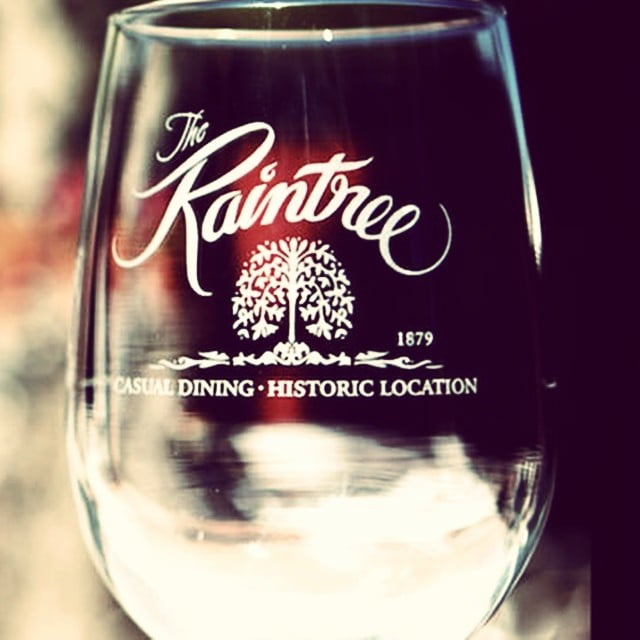 Tips for St. Augustine Restaurants for Christmas Dinner
Christmas in St. Augustine is one of the most wonderful times of the year in the city. Seating is dwindling as the holiday nears, so it is highly suggested to call or visit any of these tasty restaurants online to make a reservation as soon as possible, as some have limited holiday hours.
After a scrumptious Christmas dinner in St. Augustine, enjoy a festive stroll through the historic city and see the award-winning Nights of Lights. This dazzling display features over three million lights and is the perfect way to end your Christmas dinner.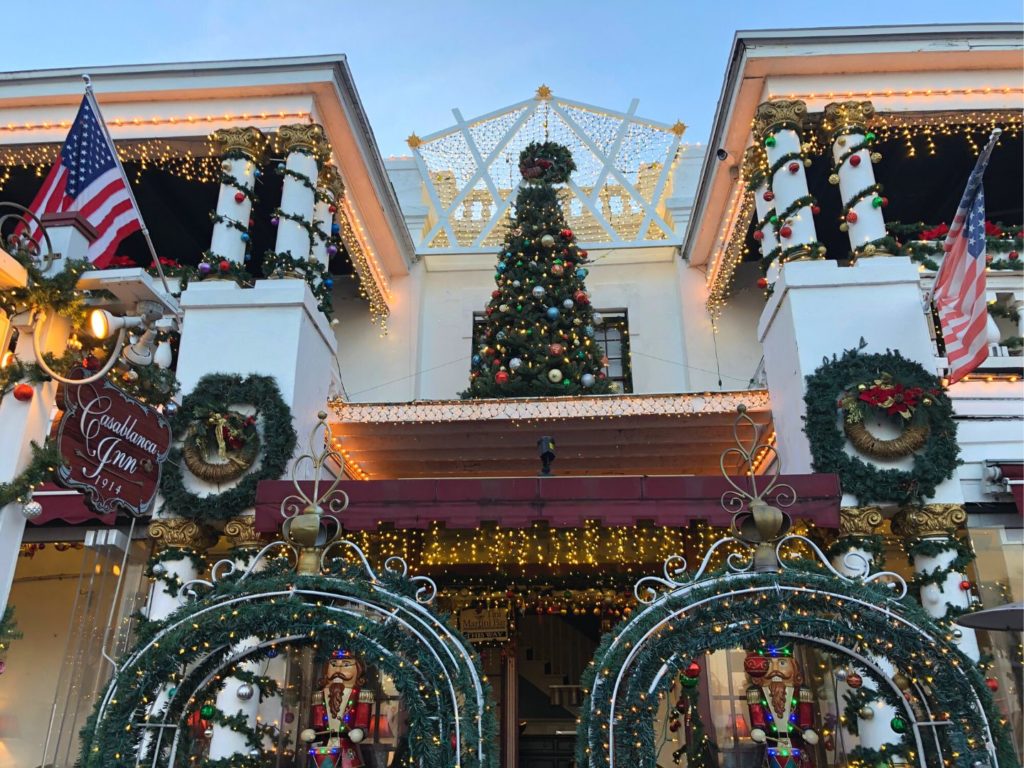 St. Augustine Parking Options
Garage:
Historic Downtown Parking Facility located at 1 Cordova St, St Augustine, FL 32084
Pay Stations:
Castillo de San Marcos lot, one of the largest lots in St. Augustine

Located one-quarter mile south of the Bridge of Lions, there is a pay station on Avenida Menendez (on the opposite side of the bayfront)

Behind the Lightner Museum is a pay station lot