Relax at home and savor the season while kicking your feet up. Take your feast to-go for a stress-free Christmas dinner at home. Whether you're hosting the big meal or having a quiet night at home, here are some of our favorite picks for Christmas dinner to go in Orlando.
---
 Would you rather dine in? Check out these Orlando Restaurants Open for Christmas Dinner
Christmas Dinner to Go in Orlando
Featured Pick
Plate Above Catering
Take the stress out of the holidays with Plate Above Catering
Plate Above Catering has your holiday meal plan covered. Whether you're planning a cozy family gathering or a grand office party, our chef-prepared gourmet holiday meals elevate any celebration. At the heart of our services are the popular Family Dinners to go. This features a Sage Butter Whole Turkey, tender and flavorful, served with rich pan gravy, savory harvest stuffing, creamy garlic mashed potatoes, fresh green beans, and a delightful cranberry chutney. Alternate entrees are Roasted Pork Loin, Baked Ham and Prime Rib.
All entrees are accompanied by your choice of sides. The Holiday Trays menu is perfect for a smaller, more intimate gathering. We understand that every event is unique, and a customizable catering menu is what you'll need to satisfy your guests. Choosing Plate Above means choosing elevated experiences with less stress. Enjoy the season's magic and focus on making cherished memories this holiday season, Plate Above will take care of the rest.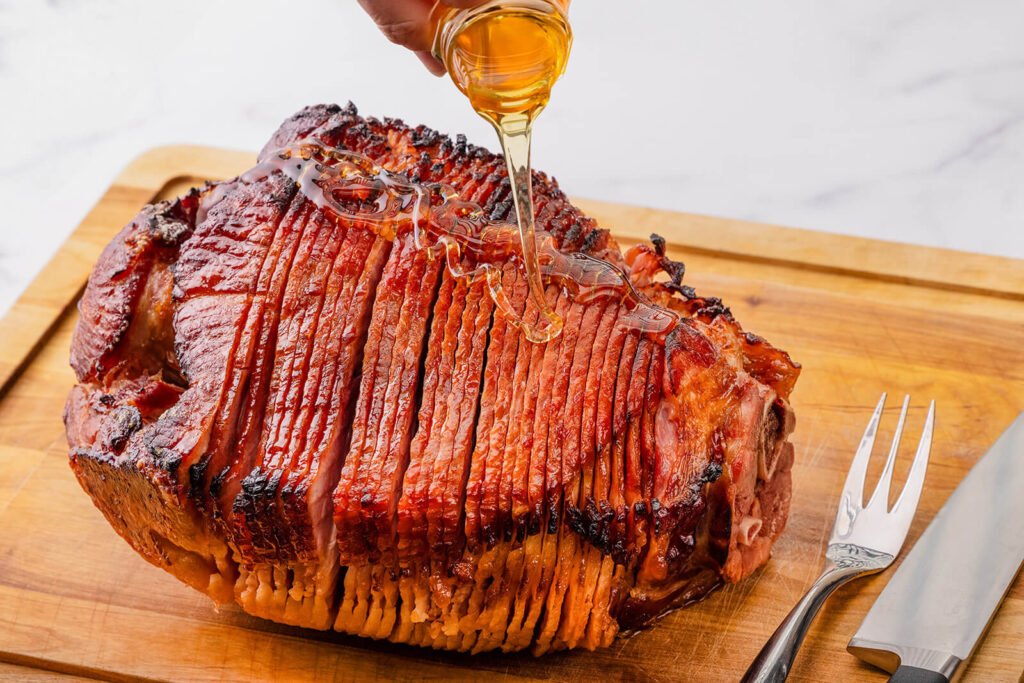 4 Rivers Smokehouse
Let 4 Rivers take care of your holiday feast with a variety of delicious smoked meats, sides, and desserts available for pickup on Christmas Eve. Go traditional with a whole or half smoked turkey or boneless ham, or opt for 4 Rivers signature angus brisket, pulled pork, St. Louis ribs, smoked chicken, or vegan burnt ends. Smoked salmon, prime rib, and bone-in leg of lamb are also on offer.
Sides are available a la carte ($10.79/quart, feeds 4-6 people) or bundled in the Fixins Package (6 sides for $67.49). End your meal on a sweet note with a 9 inch pie ($24.99) or 6 inch cake ($27.99). Holiday orders must be placed by midnight on December 20, for pickup on December 24.
Cost: Pricing is a la carte. 4 Rivers Smokehouse Holiday Info
Too Jay's Deli – Holiday Meals To Go
Too Jay's Deli is a local Florida-based group of restaurants that makes holidays a breeze. Their Christmas dinner takeout options can be served warm and ready to eat, or chilled to be warmed and served later.
Small Feast: Choice of Brisket or Turkey with mini potato pancakes, green beans almondine, Artisan rye bread, Pecan Pie + B&W Cookies
$139.99: 4-5 people
Medium Feast: Choice of Brisket or Turkey with mini potato pancakes, green beans almondine, Artisan rye bread, 2 Pecan Pies & 1 Key Lime Pie. May also include both Turkey and Ham.
$279.99: 10 people
Large Feast: Choice of Brisket or Turkey with mini potato pancakes, green beans almondine, Artisan rye bread, 3 Pecan Pies, and 1 Regular Dessert Platter. May also include both Turkey and Ham.
$439.99: 20 people
Enjoy grilling at home with one of a delightful grill packs. We're pretty lucky in Orlando that Christmas Dinner can be cooked on the grill thanks to the pleasant weather.
PIT MASTER GRILL KIT – $350
Serves 4 people includes:
(4) 6 oz. filet Mignon
(2) Prime 16 oz. NY Strip
(1) 32 oz. Prime Tomahawk Steak
1 lb Sous Vide bacon with Glaze for Grilling
Del's Signature Seasoning Blend
Caesar or Wedge Salad
Chateau Mashed Potatoes
Creamed Corn with Shishitos
ITEMS AVAILABLE TO ORDER A LA CARTE:
(4) 6 oz. Filets $95 | 22 oz. Bone in Ribeye $80
24 oz. Porterhouse $75 | 32 oz. Tomahawk Ribeye $135
(4) 16 oz. NY Strip $145
Add a Family Size Caesar or Wedge Salad $25
Add 2 Sides $29 – Choice of: Chateau Potatoes, Creamed Corn, Creamed Spinach, Lobster Mac and Cheese
Online order and pick-up
The Ravenous Pig's Christmas Dinner To Go is one of the best in Orlando. Prime Rib, marble potatoes, carrots, and more! Each dinner is recommended for 4-6 people and comes with simple heating instructions. Group servings of cocktails, bottles of wine, and craft beer are also available – cheers! Pick up is Sunday, December 24th between 11am and 3pm.
Cost: $275
THE CAPITAL GRILLE
Grill Kits from The Capital Grille
The Capital Grille (locations at The Pointe Orlando and Millenia) offers a to-go kit that includes an assortment of classic sides to complement the main dish.
Cost: $140 and up
A Plate Above Catering
For the host who would rather spend time with loved ones than in the kitchen, their Family Dinners To Go are the perfect option. This special package features a choice of Sage Butter Turkey, Roasted Pork Loin, Baked Ham, or Prime Rib. Meals include sides such as Pan Gravy, Harvest Stuffing, Garlic Mashed Potatoes, roasted vegetables, and Cranberry Chutney. You can also add on additional sides, yeast rolls, or cookies. Orders must be placed by December 15, for pick-up on December 22.
Cost: $150 – $250, each meal serves 8 people.
Catering by George is offering turkey, ham, and prime rib options to-go this holiday season. Priced per person, with a 10-person minimum, meals include a choice of meat and two sides. Orders must be placed by December 15th and can be picked up until 2pm on Christmas Day.
Cost: Starts at $21.50 per person
Buca di Beppo
If you are looking for an Italian Christmas meal, Buca Di Beppo offers different holiday catering packages that serve 10 – 20 people. Meals include salad, bread, a choice of pastas and entrees, and dessert.
Cost: $129 – $579 per package
Celebrate the most festive day with these delectable Christmas Day Brunch options.