Brunch is the perfect way to celebrate a special occasion – your birthday, a bridal shower, a promotion, or maybe you're just celebrating making it to the weekend. Whatever the reason, there are countless places in Central Florida that serve a special brunch menu on Saturdays and Sundays – in fact, we've got the ultimate guide to the BEST Brunch in Orlando. But, one item that's always a crowd pleaser is the bottomless mimosa. 
Keep reading for our list of the 15 best places in Orlando for brunch with bottomless mimosas.
Updated November 2023 by Meghan Roth
Bottomless Mimosas in Orlando
Before we pop the bottle and get into the bubbles, here are some things you need to know.
Restaurants that offer brunch will often include the option for traditional or flavored mimosas for a flat fee. They may come pre-mixed, or the server will provide you with a bottle of champagne and various juice mixers. 
A word to the wise: Make sure to pace yourself and drink plenty of water. You might be tempted to get your money's worth, but drinking too many mimosas without staying hydrated could land you with a bit of a hangover. After just two glasses, I promise, you've already gotten a good deal. 
Check out these 15 brunch spots for delicious food served with a side of bottomless sunshine.
These are listed from least expensive to most.

Café Murano
Ember
F&D Italian Kitchen
Soco Thornton Park
The Waterfront
American Social Bar & Kitchen
Jimmy Hula's
Santiago's Bodega
The Wharf
310 Park South
Mia's Italian Kitchen
Café Tu Tu Tango
Earl's Kitchen & Bar
Euphoria Fish House
Wolfgang Puck Bar and Grill
Reservations are recommended for each of these bottomless mimosa spots. Keep reading for details on each one.
Bonus idea – If you're interested in a day trip, head to the lively Brunch at Hard Rock Hotel Daytona Beach served every Saturday and Sunday from 11am – 3pm, with a gorgeous view of the beach. These tasty bottomless mimosas are $25 with an entree or $15 when ordered with the brunch buffet.
309 Cranes Roost Blvd. Altamonte Springs, FL 32701
$15 (bottomless mimosas, champagne and bellinis)
Sunday, 11am-3pm
Located in uptown Altamonte Springs, you can't beat the gorgeous views of Cranes Roost Park while sitting on the patio at Café Murano. The scratch-made menu features traditional brunch items and some with an Italian flair. The bottomless drink options include DIY mimosas and bellinis.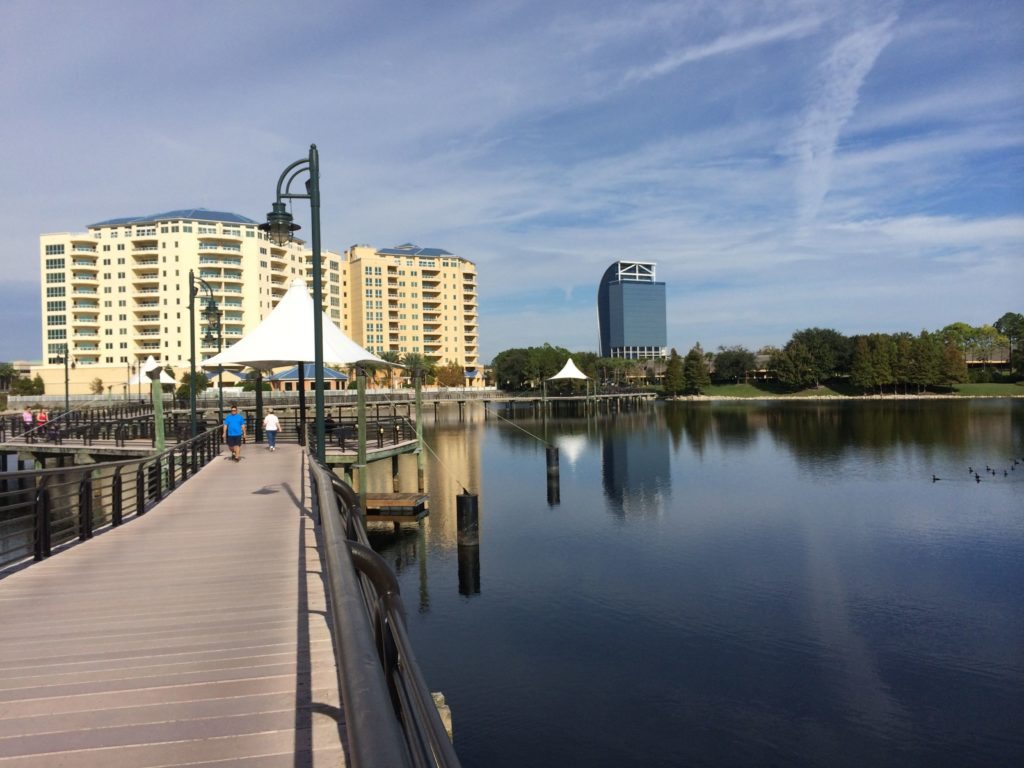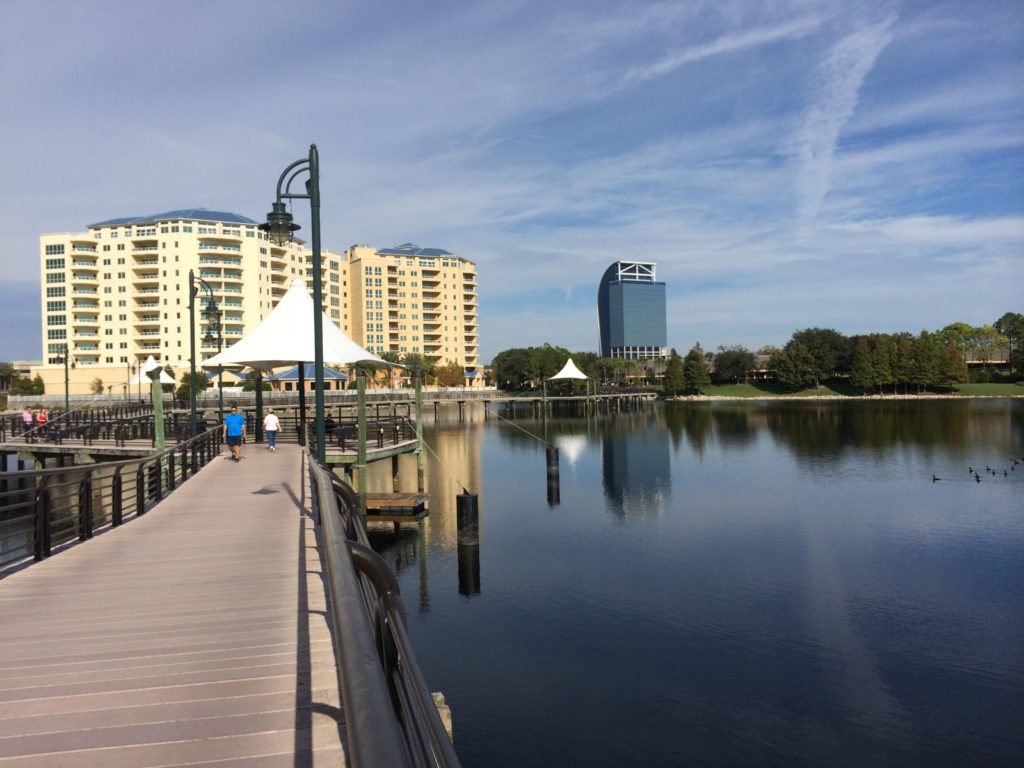 42 W. Central Blvd. Orlando, FL 32801
$17 (bottomless mimosas and sangrias)
Saturday & Sunday, 10am-3pm
Seated in the heart of Downtown Orlando, Ember offers an all-you-can-eat brunch buffet featuring a waffle and omelet station. A family-friendly option, this spot has a $12 charge for kids under 10. The drink options include house champagne with your choice of various fruit juices and red and white sangria. 
1000 W State Rd. 434, Longwood, FL 32750
$17 (bottomless mimosas and sangrias)
Sunday, 11am-2pm
For another Italian-inspired brunch option, check out F&D in Longwood. For a flat fee of $22.95, enjoy your pick of over 20 endless small plates including pasta, woodfired pizza, sweets and other hot and cold appetizers. Kids' items are also available for $7 or less.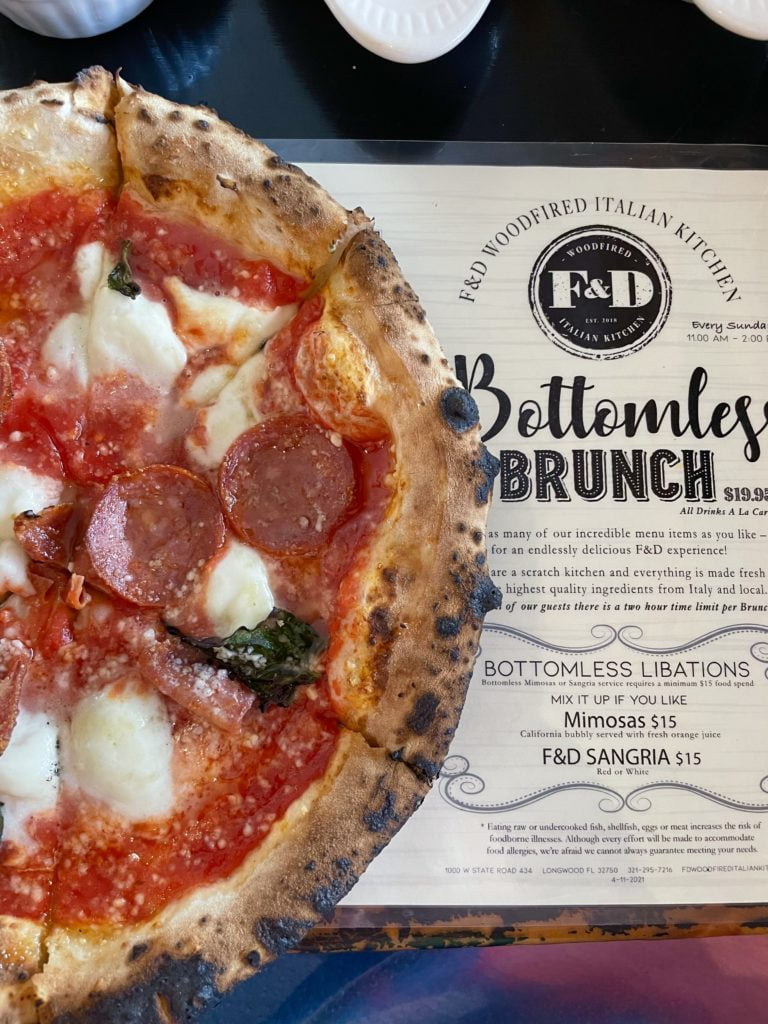 629 E Central Blvd. Orlando, FL 32801
$18 (bottomless mimosas)
Saturday, 10:30am-3pm
Sunday, 10:30am-4:30pm
Serving up southern contemporary cuisine, Soco prides itself on good ol' southern hospitality. Enjoy the food and bottomless mimosas indoors or on their patio in the heart of Thornton Park in Downtown Orlando. The menu features garden, main and small plate offerings. 
4201 S Orange Ave, Orlando, FL 32806
$16 (Bottomless mimosas)
Sunday, 11am-3pm
Located on beautiful Lake Jennie Jewell in the heart of Orlando, the Waterfront is a lakeside restaurant that serves modern American comfort food, craft beer, cocktails and featuring relaxing, scenic lakefront views with their outdoor seating.
7335 W Sand Lake Rd. #101, Orlando, FL 32819
$18.95 (bottomless mimosas)
Saturday & Sunday, 11am-3pm
If you're looking for all-American comfort food with a sports bar feel, look no further than AmSo. And what's more American than pizza for breakfast? A la carte brunch items are great to share or eat solo. 
Multiple locations
$20 bottomless mimosas
Saturday and Sunday, 11am – 3pm
If you're looking for super casual and super easy going, then this is the spot! Jimmy Hula's activates a small but yummy brunch menu on the weekends. The $20 bottomless mimosas can be accessed once you order an entree, brunch or regular. The brunch menu has fun creations like the Brekkie Taco with eggs, cheese, bacon, fried chicken, and honey or other variations.
3274 Margaritaville Blvd Kissimmee, FL 34747
$20 bottomless mimosas or Bloody Marys (also pitchers of select brunch cocktails $20)
Saturday & Sunday, 11 AM – 3 PM
Escape to Sunset Walk located in front of the Margaritaville Resort Orlando. This dining and entertainment complex is lots of fun and has free parking. The best place for brunch at Sunset Walk is The Wharf.
The seafood restaurant has a small but mighty brunch menu. There are equal amounts of seafood brunch entrees like Crab & Spinach Benedict and landlubber options like Steak and Eggs. The regular dining menu is available as well.
You can go bottomless a couple of ways. $20 can get you bottomless mimosas or Blood Marys, or that same price will get you a pitcher of select brunch cocktails like White Sangria.
802 Virginia Dr. Orlando, FL 32803
$47.95 (all you can eat PLUS bottomless mimosas and sangrias)
Saturday & Sunday, 10am-3pm
Santiago's Bodega in Orlando offers a fabulous brunch menu served family style. You can order as much as you want of 17 different items including hot, cold and sweet tapas and soup and salad. Since the $47.95 price includes the bottomless drinks, this is one of the best brunch deals in town.
And you can choose from bottomless mimosas or Santiago's famous sangrias (red, white or sparkling) already included in the price! The Altamonte Springs location offers the same brunch menu. 
310 Park Avenue South, Winter Park, FL 32789
$22 (bottomless mimosas)
Saturday, 11am-2pm
Sunday, 10am-2pm
Located on Winter Park's famous Park Avenue stretch, 310 Park South is a delicious option with great views for weekend brunch. The menu features classics like omelets and benedicts and their signature 310 french toast. If you'd like to sit on the patio, feel free to bring your pup, as 310 is dog-friendly. Make sure to take a stroll through the shopping district once you're finished! 
8717 International Dr. Orlando, FL 32819
$22 (bottomless mimosas, sparklers and bloody marys)
Saturday & Sunday, 11am-3pm
The ambience of Mia's Italian Kitchen is top tier and the food definitely doesn't disappoint. For $29.50, the all-you-can-eat brunch includes 30 items such as pizza, pasta, salads, and other breakfast staples. The large family booths make this a great spot for a larger group, and it's located close to other fun activities on I-Drive.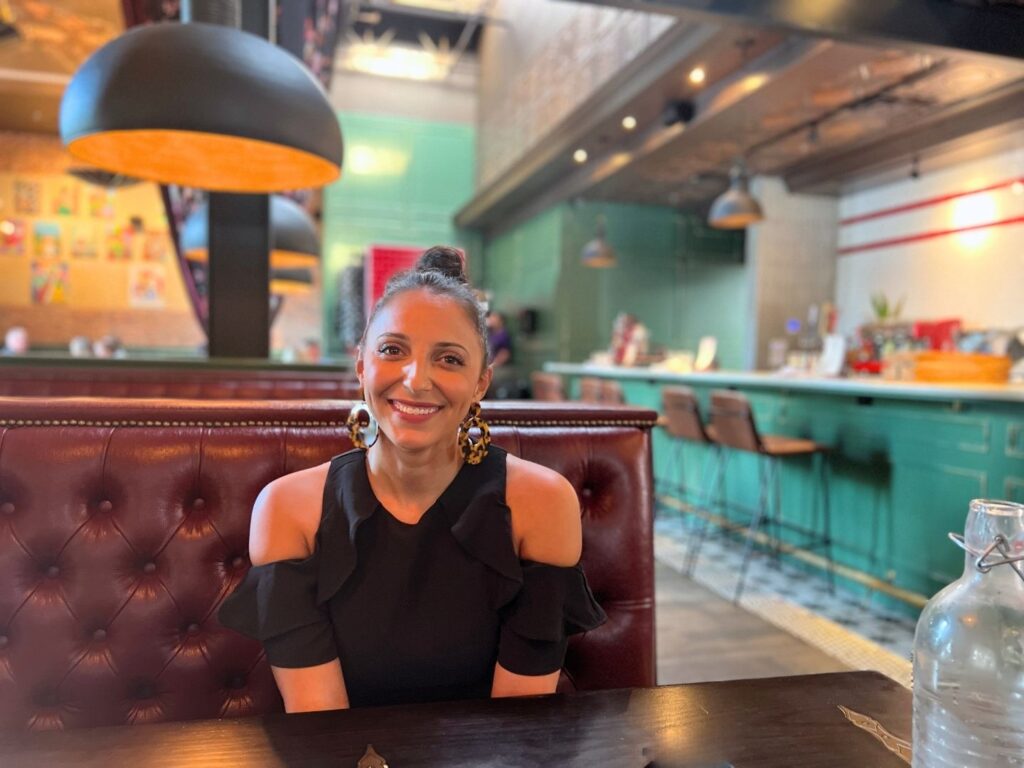 8625 International Dr. Orlando, FL 32819
$22.22 (bottomless mimosas and bloody marys)
Saturday & Sunday, 10am-3pm
The atmosphere and decor at Café Tu Tu Tango are truly unique, and the tapas-style menu features both traditional brunch items, as well as dishes from around the world. The cost for food and bottomless drinks are separate. But if you're looking for a family-friendly brunch spot, Café Tu Tu Tango offers a discounted price of $10 for children under 10. 
RELATED: 15 International Drive Restaurants with Outdoor Dining
4200 Conroy Rd. Unit H246, Orlando, FL 32839
$25 (bottomless mimosas)
Saturday & Sunday, 10am-3pm
For a more upscale brunch, check out Earl's Kitchen & Bar, located on the second floor inside the Mall at Millenia. Their brunch menu includes benedicts and omelets, as well as a breakfast burger and avocado toast. Once you're stuffed, take a walk around the mall to digest while you do a little window shopping. 
8000 Fins Up Circle, Kissimmee, Florida 34747
$25 (bottomless mimosas)
Daily during breakfast hours
The song may be about wasting away with margaritas, but at Margaritaville Orlando Resort you can enjoy bottomless mimosas or Bloody Marys. You can even go for unlimited Bloody Marias which are made with tequila instead of vodka!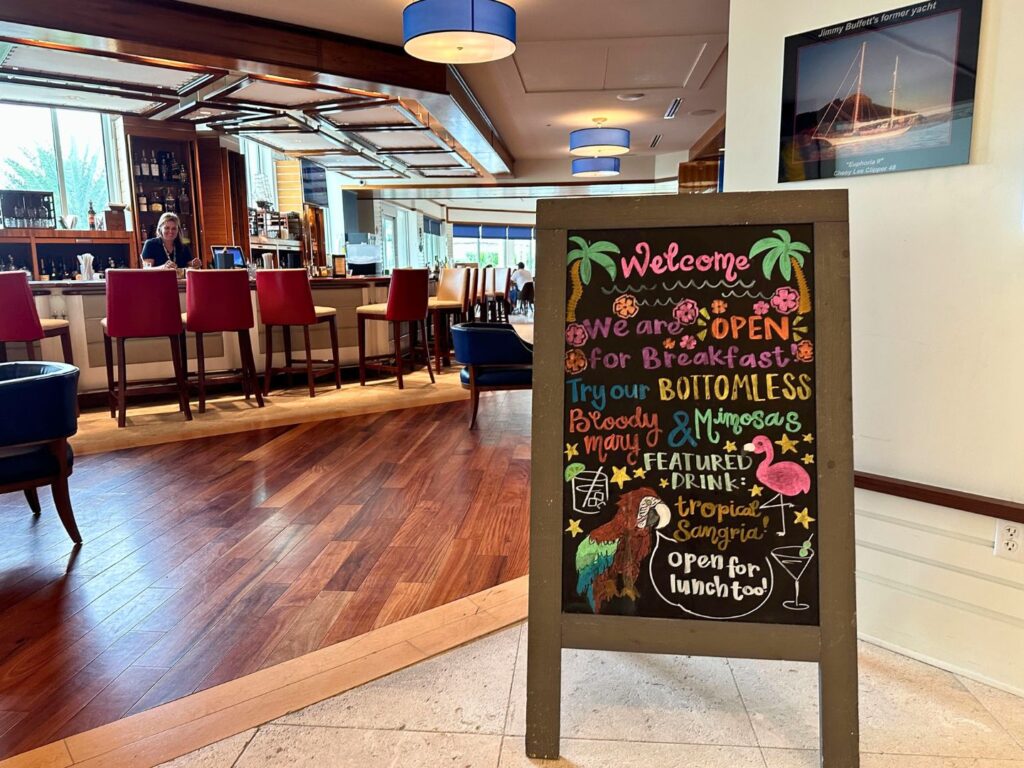 Euphoria Fish House offers breakfast every single day, which means you can indulge in the bottomless brunch beverages any day of the week! Euphoria is named after Jimmy Buffett's beloved yacht, and you'll be feeling the love of the ocean at this tropical escape. Keep the nautical theme going with Crab Eggs Benefict or a Lobster Omelet. Or indulge in Dulce De Leche French Toast or an Island Coconut Waffle.
Self parking is free to dine and fairly easy to get in and out of – no gate or hotel room key!
1514 E Buena Vista Dr. #A Orlando, FL 32831
$25 (bottomless mimosas)
As famous as Chef Wolfgang Puck may be, his restaurant at Disney Springs is often overlooked. We love having brunch at Disney Springs because it is an easy way to enjoy the magic and romance of Walt Disney World, without the theme park ticket.
How great is it to pair bottomless mimosas with quality food from Wolfgang Puck, plus the fun of Disney Springs?
BONUS IDEA: Vinzo's Italian Grill now offers $15 unlimited sangria on Saturdays and Sundays, all day. Cheers to that!