Orlando is a wonderful location for destination weddings and elopements. Ready to begin your wedding planning, but unsure where to start? We have compiled local elopement locations and places for a small wedding in Orlando. Perhaps you'll discover a wedding venue you haven't thought of before.
Just be sure you book the venue, even if it will just be the two of you and your witnesses or officiant. Even if you plan on being quick and quiet, you'll need the location's permission to perform a wedding or elopement of any size. Read on for all the details.
Updated October 2023 by Meghan Roth
Elope in Orlando
These small wedding locations are in Orlando itself. If you want an intimate beautiful day in the City Beautiful, these wedding venues are perfect for you.
LAKE EOLA
The most iconic of Orlando parks is a popular wedding location. And this picture-perfect park is a great place to elope in Orlando. You'll need to plan ahead to book Lake Eola, due to its popularity.
Submitting a reservation request is not a guarantee a date will be available. Reservations must be paid in full to secure the event date.
Lake Eola Park
512 East Washington Street
Orlando, FL
32801
Phone 407-246-2378 | Email eolahouse@orlando.gov
Located just steps from Lake Eola Park, this cozy venue nestled in the Thornton Park District has customizable options for couples looking to plan a micro wedding.
The venue is completely outdoors, offering a unique setting with twinkle lights, vintage buildings and multiple courtyards.
Pricing: Packages begin at $1,200 for 50 guests or less.
Monday – Thursday $4,500, Friday and Saturday $6,500, Sunday $5,500 for traditional wedding packages
For more information, view the wedding packages.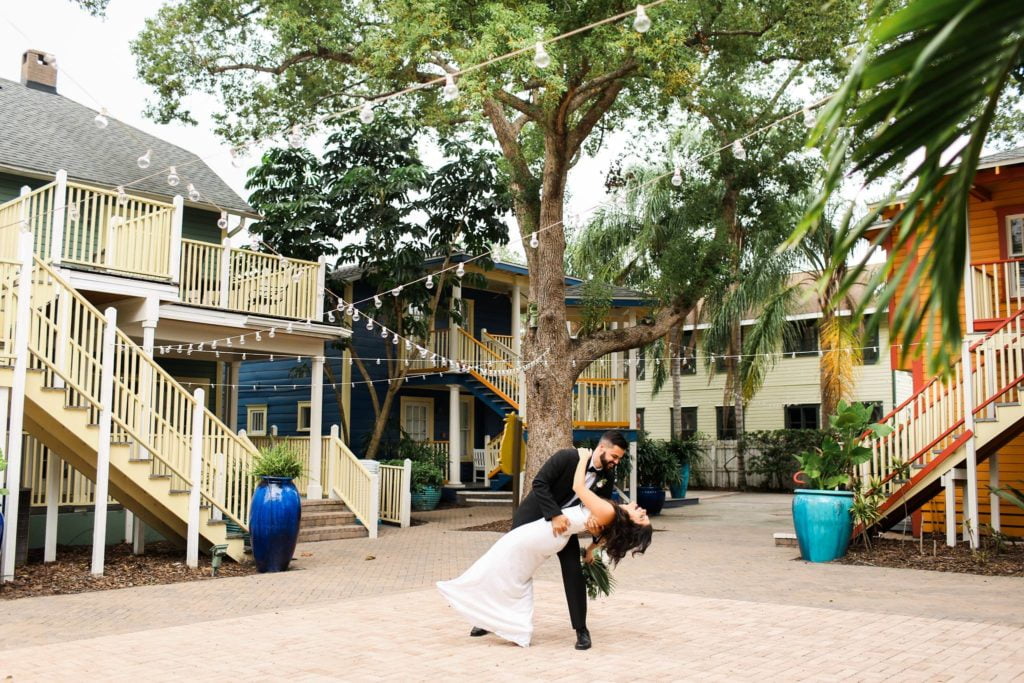 ORLANDO HISTORY CENTER MUSEUM
The Orange County Regional History Center, housed in a historic courthouse in the heart of downtown Orlando, offers four floors of exhibits exploring 12,000 years of Central Florida's rich heritage. Get married inside the building's historic 1927 courtroom. After the ceremony, take photos around the property and the exhibits. 
Contact Stacey Wade Redditt to schedule an appointment. She can be reached by phone at 407-836-8502 or email Stacey.Redditt@ocfl.net.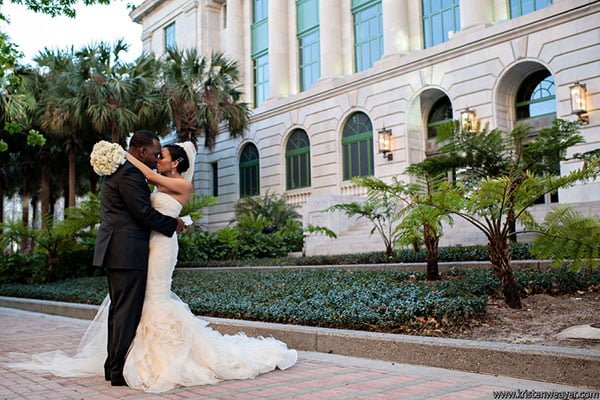 Orlando History Center Museum
63 E. Central Blvd.
Orlando, FL 32801
407-836-8594
The Acre Orlando
This might just be the perfect place to elope in Orlando. This gorgeous venue is one of the few that actually has a package custom-built for eloping in Orlando.
The Acre Orlando offers a beautiful backdrop for your special day. For wedding requests and more information, contact Rebecca at rebecca@teammarketgroup.com. Tours are available by appointment only. Tours can be booked Monday – Friday between 10 am – 5 pm. Please call 407-984-6726 to book.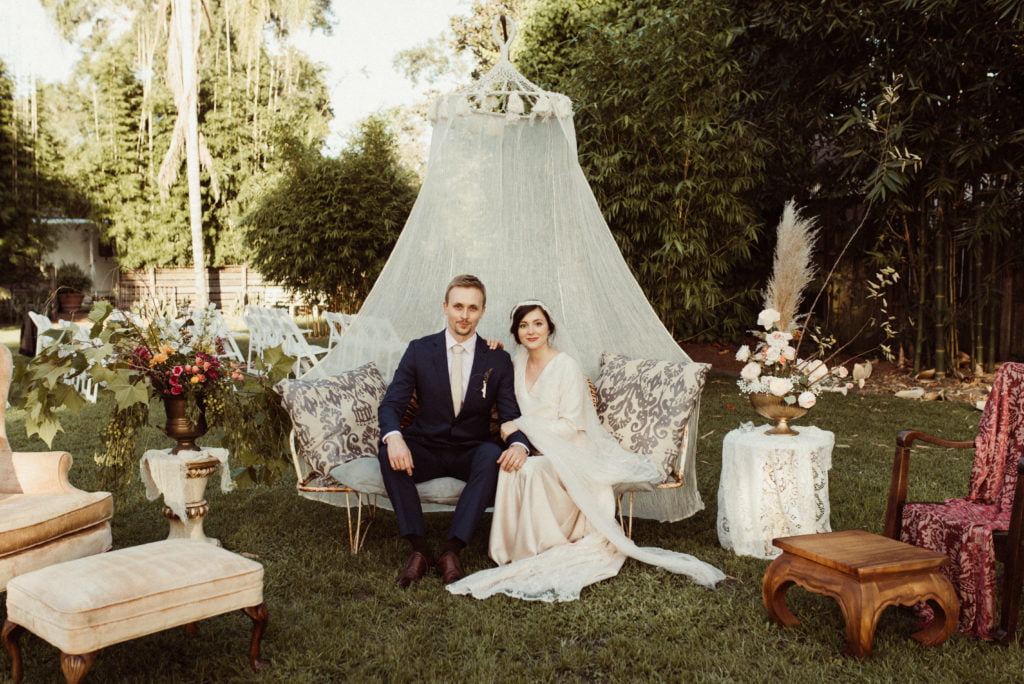 The Acre
4421 Edgewater Dr
Orlando, FL 32804
407-984-6726
KRAFT AZALEA GARDENS
Also known as Winter Park's Secret Garden, Kraft Azalea Gardens is an ideal location for an intimate exchange of vows. There is a dock, benches, towering Cypress trees, and the Exedra monument located in this 5.22-acre garden.
The Exedra overlooks Lake Maitland making it a perfect gathering spot for a vow renewal ceremony. The maximum number of guests who can attend is 20.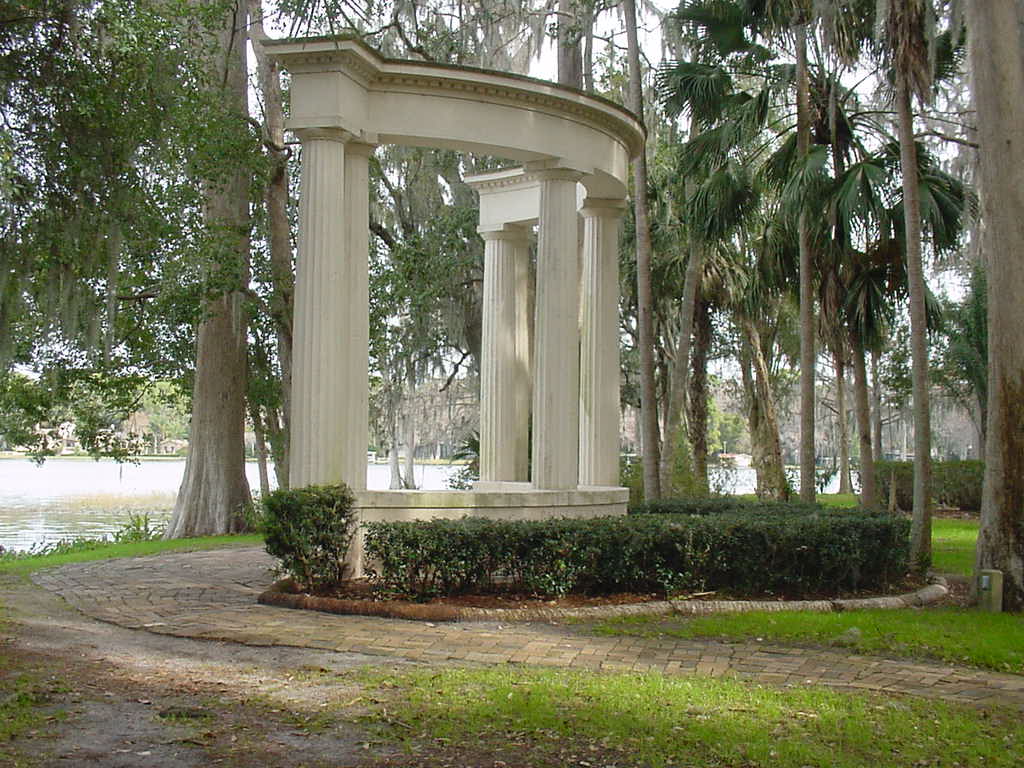 For additional information such as pricing or to reserve the park, call 407-599-3334.
Kraft Azalea Gardens
1365 Alabama Drive
Winter Park, FL
Enjoy an intimate wedding without leaving the hustle and bustle of Orlando. Trellis 925 is located in Dr. Phillips / Restaurant Row area of town. Nestled upstairs in Venezia Plaza between Rocco's Tacos and Publix, there is an elevator behind Foxtail Coffee or a staircase in the courtyard.
Once inside you'll be charmed by the decor. Rustic brick walls are cozy while large windows provide plenty of natural light and openness. You can have a small wedding here, or a large one if you prefer.
And if you are truly eloping in Orlando and just heading to the courthouse to make it official then Trellis has the Elopement Package. This little package includes an officiant, silk bouquet and gorgeous backdrop. Price $575.
Trellis 925
7594 W Sand Lake Rd
Orlando, FL
407-440-0372
Located in the Mills 50 District, Quantum Leap Winery is the perfect location for couples who love wine and rich details. The Barrel Room can accommodate up to 35 guests and is perfect to elope or have a micro wedding.
Quantum Leap Winery will also connect you with their list of preferred vendors and caterers.
Pricing is customized based on the date, event length and space required.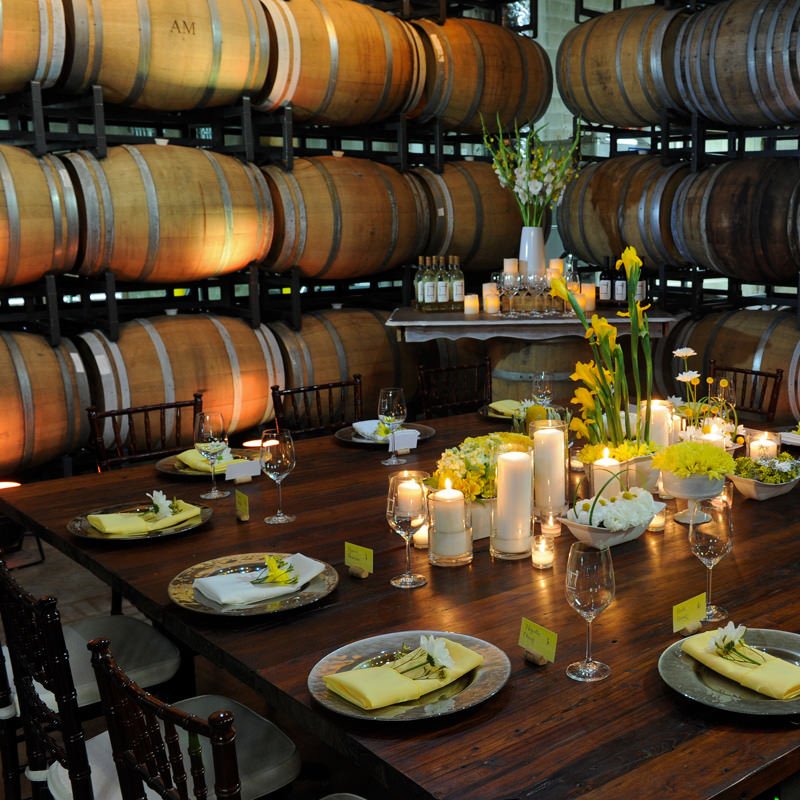 Quantum Leap Winery
1312 Wilfred Drive
Orlando, FL 32803
407-730-3082
CYPRESS GROVE PARK GAZEBO
Cypress Grove Park is a beautiful 80-acre public park located in the middle of Orlando, on beautiful Lake Jessamine. The cozy lakefront gazebo is available for wedding ceremonies and there are great photo opportunities around the park. 
To make a reservation, please call the park directly at 407-254-6770 or email parks@ocfl.net.
Cypress Grove Park Gazebo
290 Holden Ave.
Orlando, FL 32839
407-254-6770
HARRY P. LEU GARDENS
Leu Gardens has specialized in garden weddings for many years. Lovebirds have used this 50-acre botanical oasis as the backdrop to their declaration of love for weddings, vow renewals, and commitment ceremonies. The standard ceremony sites are for guests of 26 or more.
You have your choice of the Rose Garden, Leu House Museum Lawn or Event Lawn. Small ceremonies are for guests of 25 or less and can be held in the South Woods Gazebo, Trellis, or Courtyard Gazebo.
For smaller ceremonies of 25 guests or less, the rate is $375. Check out detailed information and pictures.
Harry P. Leu Gardens
1920 North Forest Avenue
Orlando, FL
407-246-3681
AEROPHILE BALLOON AT DISNEY SPRINGS
Aerophile Balloon wedding experience at Disney Springs is unlike anything you could dream of. On your perfect day, the happy couple and up to 27 of your closest friends and family, board one of the largest helium balloons in the world. You will set sail for an unforgettable life together, we will gently float into the heavens 400 feet over Disney.
Your wedding ceremony will experience will be 30 minutes giving you plenty of time for the ceremony and time to also experience the spectacular 360-degree views which include Walt Disney World, Universal Orlando, and SeaWorld.
Email cifpos@aerophile.com to plan your day. 
Aerophile Balloon 
1486 Buena Vista Dr.
Lake Buena Vista, FL 32830
Want more Disney ideas? Here's what you need to know about getting married at Disney.
PARADISE COVE
Tucked away in a private corner of Lake Buena Vista, Paradise Cove is an idyllic oasis on the shores of Lake Bryan. Twinkling lights and tiki torches add to the magical glow of this secluded paradise. A palm-thatched cabana and a pristine sandy beach lend an elegant island vibe for your Orlando beach wedding.
Paradise Cove is centrally located to most attractions in Orlando, it is a fun and unique spot for your special getaway. This venue is even dog-friendly, in case you want to include your furry children. 
Paradise Cove 
13245 Lake Bryan Dr.
Orlando, FL, 32821
407-239-6939
info@paradisecoveorlando.com

Small Weddings Near Orlando
These small wedding locations are near Orlando. If you want to elope in Orlando consider these locations that are a short drive outside the city limits.
MAITLAND ART CENTER
The Maitland Art and History Museum offers several locations to say "I do" all over again. One unique location is the chapel with its open ceiling and pond you can stand on as you exchange your vows. There is also the Mayan Courtyard, Main Garden, Germaine Marvel Building, and Cottage at Lake Lily.
Contact the Events manager at the extension below or by email at events@artandhistory.org for pricing and other information.
Maitland Art Center
231 W. Packwood Avenue
Maitland, FL
407-539-2181 ext. 253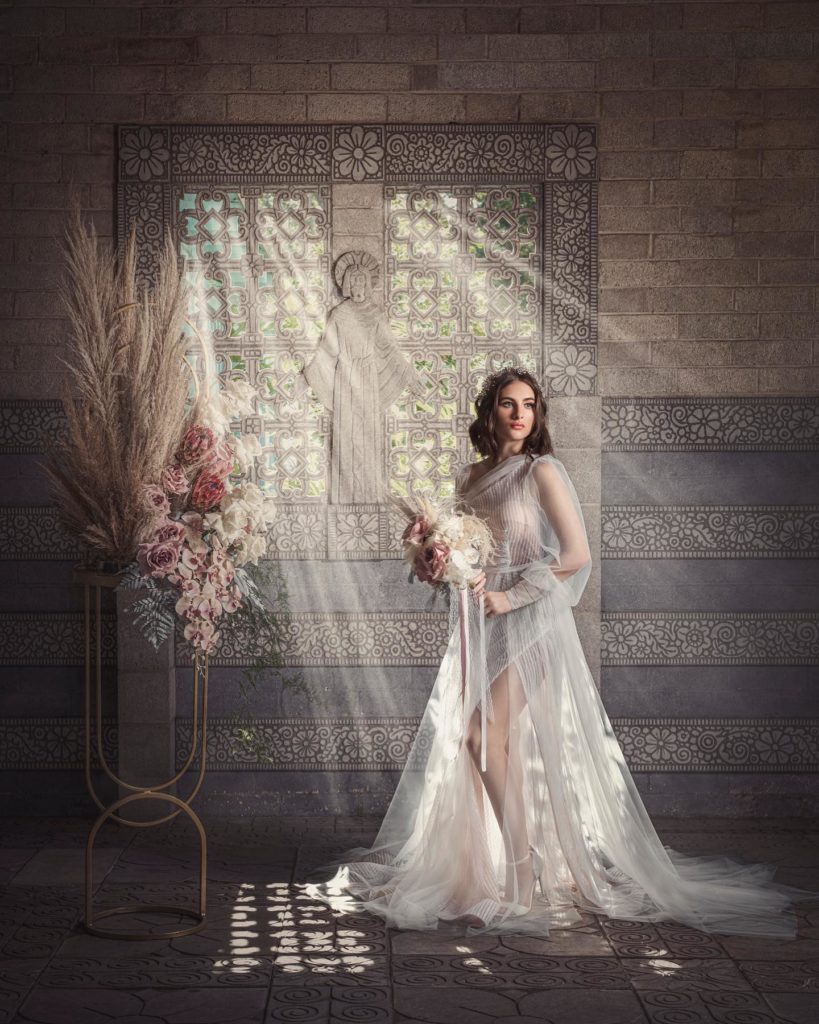 THE HIDDEN BARN
​This countryside location provides the ultimate experience in rustic-styled events with options that are not offered anywhere else in Florida. Elope in Orlando, well near it, at this barn-style private venue with a beautiful landscape and personal touches. 
Email bruce@traditionseventservices.com or call 877-549-3931 to find out more. 
The Hidden Barn 
4215 Ondich Road
Apopka, FL, 32712
877-549-3931
ENZO'S ON THE LAKE
Enzo's On the Lake is nestled in a serene and picturesque location, offering stunning views of Lake Fairy and the surrounding natural beauty in Longwood. The venue is the perfect setting for a romantic and memorable wedding ceremony. Whether you want a small, cozy wedding or a larger, more elaborate affair, they have the perfect space for you.
For more information, contact their Special Events Coordinator, Susan Nunez, at (321) 262-1623
Enzo's On The Lake
1130 S US Hwy 17 92
Longwood, FL
407-834-9872
BLB HACIENDA
Enjoy beautiful Florida views at your small wedding near Orlando. Majestic retired Disney horses, picturesque sunsets, and lush gardens await at BLB Hacienda. This elegant barn venue is located only ten miles outside of Orlando in Sorrento.
Plan out your special day with an email to hello@blbhacienda.com.
BLB Hacienda
29832 Deerwood Farms Rd.
Sorrento, FL 32776
407-929-1828
THE SECRET GARDEN
This outdoor garden is situated on a private 14-acre lake and is surrounded by natural beauty and landscapes. The house on this property was built originally in 1963 and was renovated in 2000 and decorated with an antique charm. 
Email TheSecretGardenOrlando@Proton.me to check availability and rates. 
The Secret Garden
1477 North Ronald Reagan Blvd.
Longwood, FL, 32750
407-617-5622
THE LITTLE WEDDING CHAPEL 
Consider this all-inclusive one-stop intimate ceremony/reception destination in historic downtown Eustis. Every package is all-inclusive of minister, coordinator, music, use of two dressing rooms, and fully decorated spaces. The adorable Euro-inspired intimate Chapel or garden gazebo are the perfect settings for your private nuptials!
There is even an Elope with Elvis option for those looking for something a little out-of-the-box. 
Reach out to owner Theresa Brusa at theresabruza@gmail.com to find out more. 
The Little Wedding Chapel
901 East Magnolia Ave.
Eustis, FL 32726
248-752-6533
'TIL DEATH CHAPEL
The 'Til Death chapel space is a unique and contemporary setting designed to cater to intimate wedding ceremonies. The ceremony room is characterized by its all-black color scheme, creating a sense of elegance and sophistication. The monochromatic environment provides a sleek and modern aesthetic, allowing the focus to be on the couple or event taking place or custom decorations can be added to create any vibe. With a capacity to accommodate up to 20 guests, the chapel offers an intimate atmosphere for small gatherings. Pricing starts at $350.
Reach out at tildeathchapelorlando@gmail.com or 689-263-4065 for more information.
'Til Death Chapel
3756 Howell Branch Rd
Winter Park FL, 32792
689-263-4095
THE PLACE WEDDINGS & EVENTS
The Place is a family-owned and operated location for weddings and events. They offer affordable, simple, done-for-you weddings and events. They have worked together, incorporating their 50 + years of experience with special events at top Orlando theme parks, to provide a one-stop location for couples to host a memorable event and start their lives with a fabulous party that doesn't cost a fortune. Packages start at $1,800 and can accommodate up to 130 guests.
All bookings take place in person.
The Place Weddings & Events
1710 Oviedo Mall Boulevard
Oviedo, FL
407-473-1938
ADDITIONAL VENDORS + RESOURCES
If you want to elope in Orlando you may want to consider these vendors to help make it special.
Hannah has captured a multitude of weddings around Orlando and beyond, and can help you select a perfect location, refer you to local florists for your bouquet, and more. She recently debuted 3 Intimate Wedding Collections featuring elopement, minimony, and micro wedding options.
You can reach out to her by calling 863-944-4687 or emailing hi@hannahglophoto.com.
These Orlando event design specialists are able to collaborate with couples on custom offerings suited for their micro wedding! When working with couples on micro weddings or elopements, the team can provide personal florals, ceremony design, and the tablescape for the post-ceremony celebratory luncheon/dinner. Additionally, they recently collaborated with Hannah Glo Photo, East End Market, and Over Easy Events on a darling micro wedding. The team provided a bouquet, boutonnieres, wrist corsages, as well as floral designs for their ceremony and lunch tables, and styling and set up with Revel's decor pieces. For more information on how they can help you design the Orlando micro wedding of your dreams, fill out their contact form here.
More wedding resources: