A draw for locals and travelers since its discovery in the 1860s, Wekiwa Springs became the first tourist attraction in central florida. Today, the park welcomes several hundred thousand visitors each year. Wekiwa Springs State Park is a treasure trove of fun for a great day out and one of our favorite outdoor activities in Orlando – especially for adults. Before your day of fun, read our tips for the perfect outing.
Wekiwa Springs State Park
Pack a picnic and a sense of adventure for a fun filled day of swimming, hiking, canoeing and more. In the cooler months, plan an overnight camping trip for exclusive access to the trails and activities, only 20 minutes from Downtown Orlando.
Things to Do at Wekiwa Springs State Park
Springs and Swimming

Canoeing and Kayaking

Hiking and Nature Trails

Camping and Picnicking
Springs and Swimming
With year-round 72 degree waters, the crystal clear spring head pool is an invitation to anyone suffering the extreme heat of Florida's summers. Bring a snorkel mask or a personal sized tube or floatation device for added fun while enjoying a swim in nature's swimming pool. 
Wekiwa Springs State Park is extremely popular in the summer and will reach capacity early in the morning, especially on weekends. Try to visit on a weekday or in the off-season like Fall or early Spring. 
Note that due to shallow waters in the pool, diving or jumping in is prohibited for safety. Swimming is only allowed in the designated springs pool area.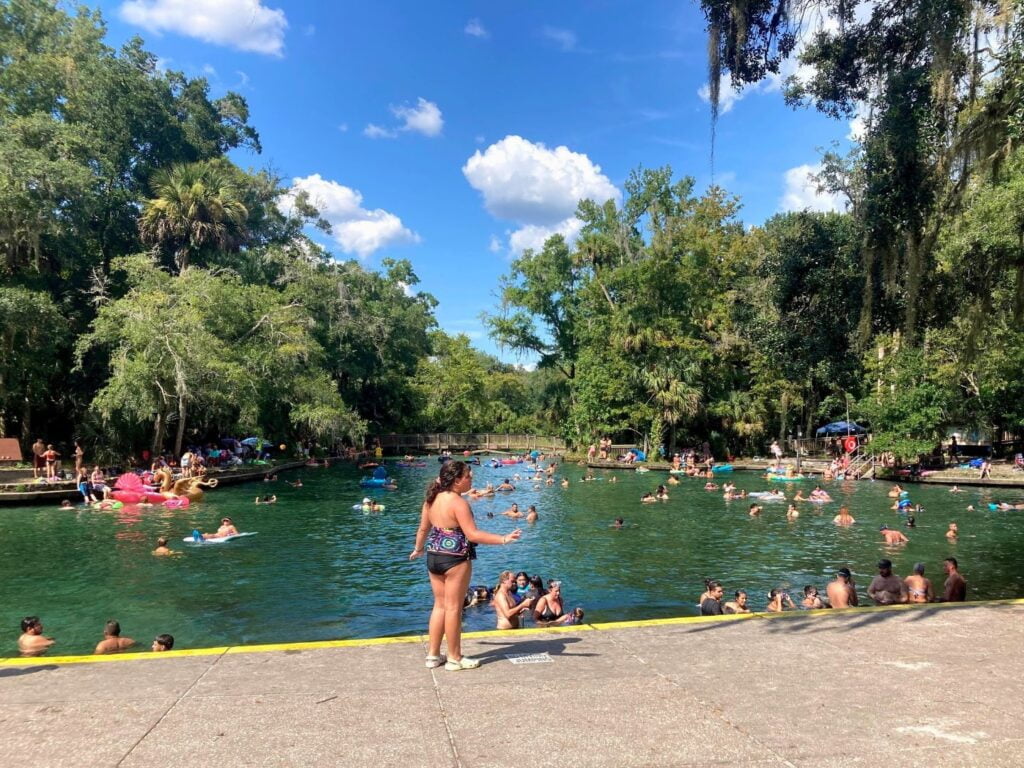 Canoeing and Kayaking
For an easy and enjoyable paddle, travel the one mile (each way) from Wekiwa Springs to Wekiva Island, where you can cool off at their full service bar, soak in some sun on their sand "beach", or grab a bite at their onsite food truck before paddling back. 
Kayaks and canoes can be rented at the park concession, or visitors can launch their own from any launch site along the Wekiva River or Rock Springs Run. For a longer paddle, consult the Wekiwa Springs website for options on the many river routes available.
Explore more kayak rentals in Orlando.
Camping and Picnicking
Wekiwa Springs State Park offers camping facilities for both tents and RVs. The campground has a total of 60 campsites equipped with picnic tables, grills, and fire rings. Due to the park's proximity to civilization, you don't need to go far to pick up any necessary supplies at the local grocery stores.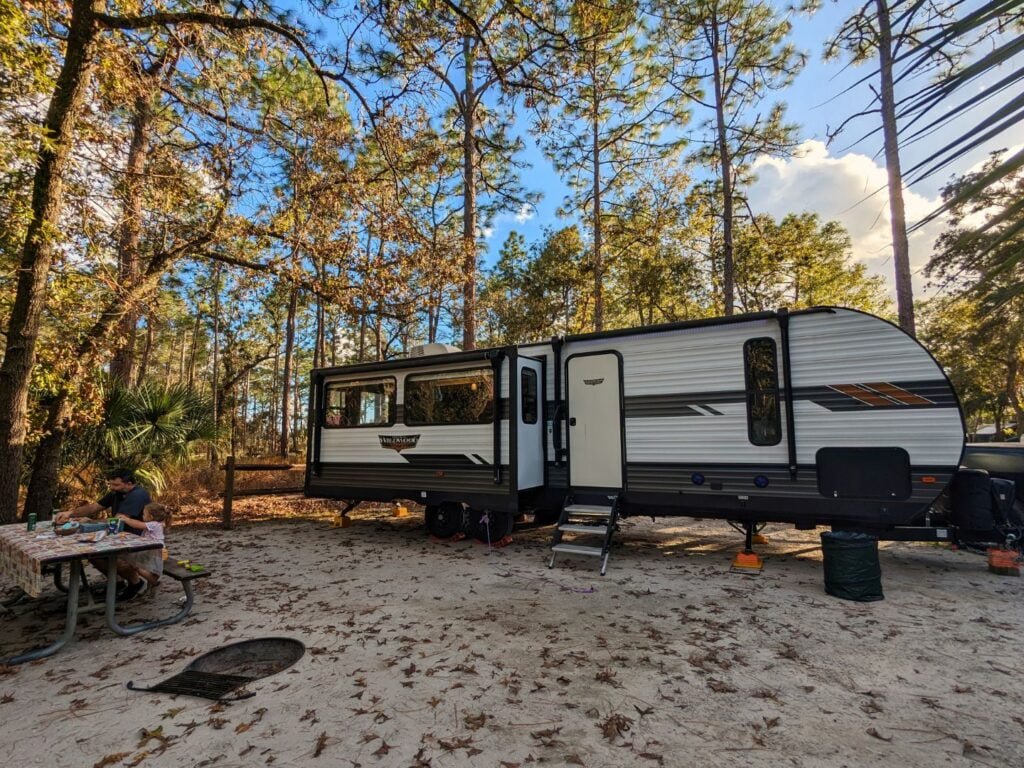 Dining out is also easy and convenient, with all the Longwood restaurants at your fingertips. Weekend camping trips can be spent at the campsite virtually in Orlando's backyard, without spending much time in the car to get there.
Ideally, the closest nature-filled retreat for camping in Central Florida, Wekiwa Springs campground is typically sold out, so reserve campsites online in advance.  
For the especially adventurous, there are even two primitive sites that can only be accessed by canoe or kayak.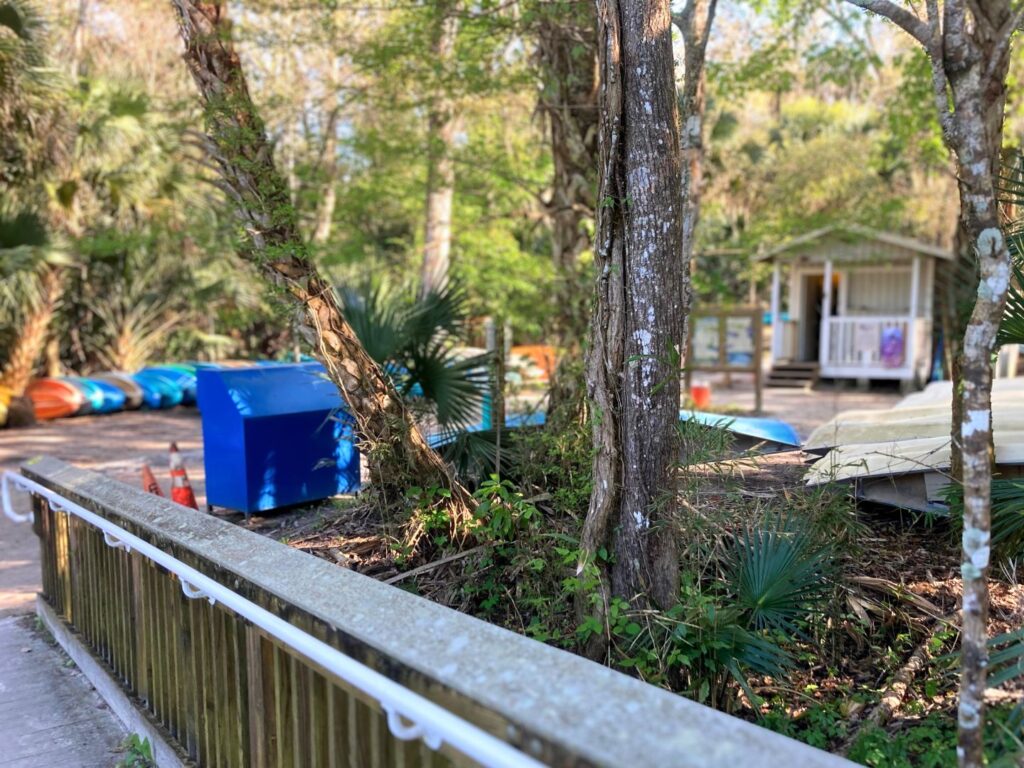 Additionally, the park provides picnic areas with tables and grills for day-use visitors. Large groups can reserve pavilions for cookouts or bring your picnic basket and set up on the hill overlooking the springs pool for a simpler outing.
If you forgot to pack some snacks, don't worry – the park concession stand has you covered. From sunscreen to hot dogs, the popular stand has plenty of options.
Hiking and Nature Trails
With four primary trails for hiking, bicycling or even horseback riding, Wekiwa Springs State Parks has 25 miles of trails from lengths less than a mile to nearly 14 miles long, perfect for any level of hiking or mountain biking expertise.
For a respite from the crowds of the springs pool, try a hike to Sand Lake for a peaceful picnic, easily accessible from the main hiking trails. Fishing is also allowed at Sand Lake, as well as on the Wekiwa River. Adhere to fishing regulations and licensing rules.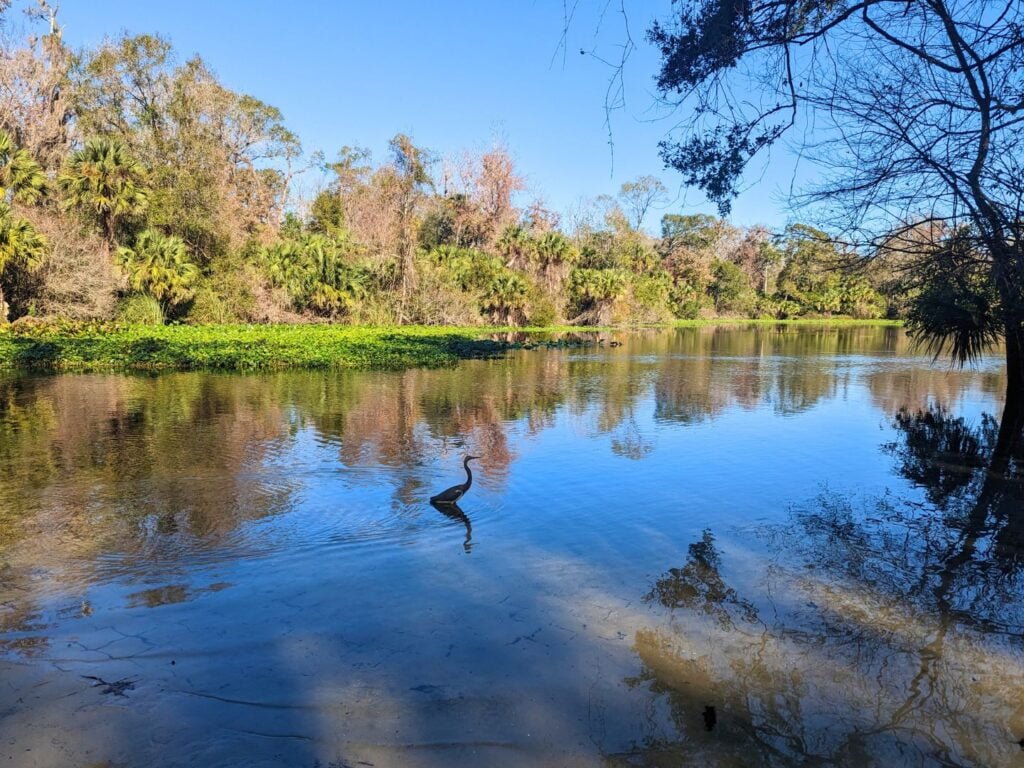 Note that bears are prevalent in the park, so be bear aware. Signs posted around the park entrance share details about how to react to a bear. Always provide the bear an exit route and stay still, making yourself look as large as possible.
Bears aren't all you may find in this suburban forest, though. It is common to come across deer, turtles, turkeys, and many species of birds as well.
For an added thrill, try your hand at geocaching – a niche treasure hunt of sorts, using a GPS to find hidden trinkets along trails. For more information on geo-seeking, read up on the Florida State Park website in advance of your trip.
Pick up a park map at the ranger booth for more trail information upon arrival, or learn more in advance here.
Expert Tips
Go early. Once the park reaches capacity in peak season, the park may temporarily close. If the nearly mile-long turning lane into the park is any indication, realize that car lines can be very long to get in, so plan ahead!
Scope out the best spot for your day by finding a shade tree along the pool's edge, or along the sides of the sloping hill leading to the pool. 
Don't forget to pack:
Sunscreen

Snacks and picnic foods

A snorkel and mask

Flotation device or tube (single occupant size only)

Towel

Bug spray
Note that consumption of alcohol is not permitted.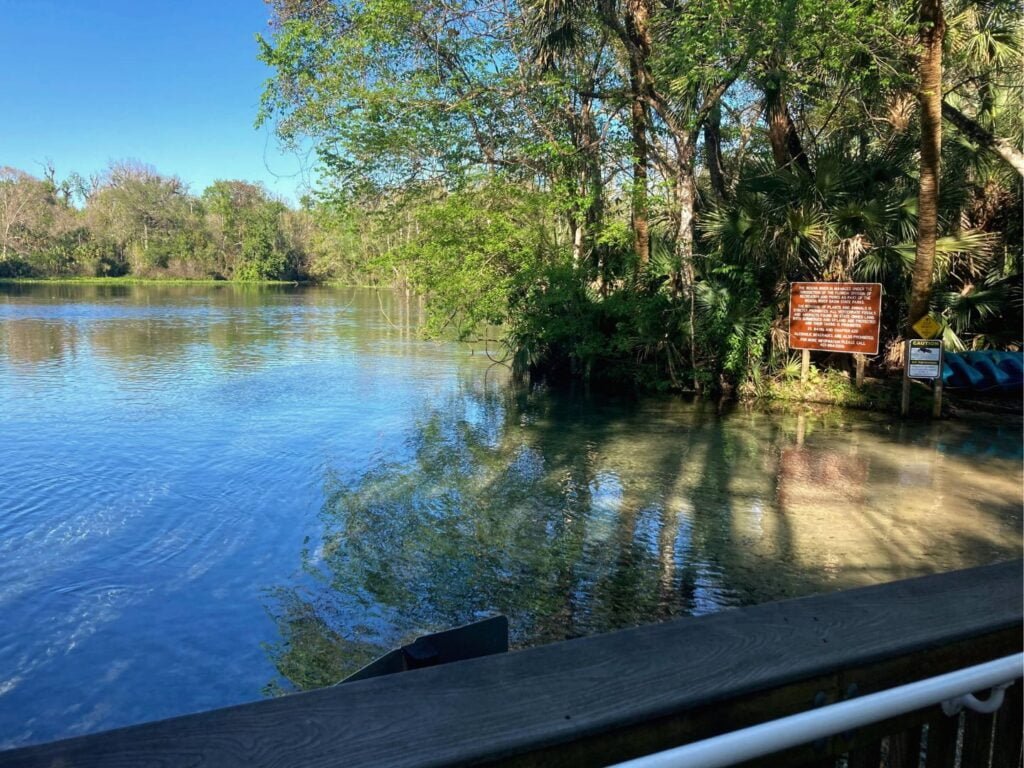 Plan Your Visit
1800 Wekiwa Circle
Apopka FL 32712
407-553-4383
HOURS
Open Daily 8am until sundown
ADMISSION
$6 per vehicle, unless camping (entry fee is included in the camping fee)