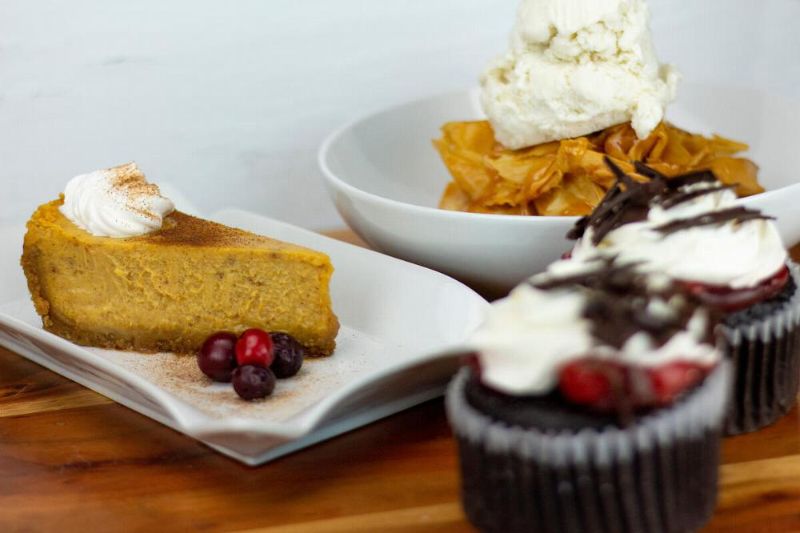 With the feeling of fall finally in the air, now is the perfect time for fall foodie festivals. For something different, head to Kennedy Space Center Visitor Complex. You can indulge in some festive fall food while there. Taste of Space: Fall Bites! runs October 2 through November 5, 2023, and includes everything from smoothies, to savory items to sweet treats.
These fall bites are available at different locations, which allows you to enjoy a treat, explore and do it all over again.
For just about $60 you can indulge in all the offerings for Taste of Space: Fall Bites!
Quick guide to Kennedy Space Center's Taste of Space: Fall Bites
What to Expect
There are nine different Fall Bites offerings available at five different locations throughout Kennedy Space Center Visitors Complex. Although the park opens at 9 a.m., most of the food items are not available for purchase until 11 a.m. or later so you'll want to plan your appetite appropriately.
All but one of the Fall Bites can be found on the main campus of the KSCVC. You'll need to take a bus to get to Moon Rock Café, which is located in the Apollo/Saturn V Center. There are three food selections to enjoy at this location. The short bus ride is part of the fun of visiting Kennedy Space Center. You'll get an idea of how massive this complex is, and all that it takes to make space exploration a reality.
One of the offerings, is only offered at the Chat with an Astronaut Experience. That is an add-on experience ($50 for adults, $35 for children) offered twice a day, 10 a.m. and 2 p.m. In addition to the beer dip with pretzel, you also get to enjoy other light bites. All this while interacting with an astronaut.
It's best to book the Chat with an Astronaut Experience before getting to the park because it's a limited-seating event and can sell out.
Fall Bites prices are reasonably priced at less than $10 per item. Portions aren't huge, but a good sharing size to enjoy between a few people.
TASTE OF SPACE FALL BITES! 2023 MENU AND LOCATIONS:
SPACE BOWL BISTRO:
Roasted Brussels Sprouts with Cranberries, Pecans, Parmesan and Applewood Bacon
Fire-Roasted Peppers, Onions, Corn, and Black Bean Salad with Arugula
Pumpkin Spice Dulce de Leche
MILKY WAY:
Fried Apple Pie with Cinnamon and Sugar with Salted Caramel Ice Cream
Pumpkin Spice Bundt Cake with Salted Caramel Ice Cream
ORBIT CAFE:
Cranberry, Arugula, Gouda and Applewood Bacon on a Pretzel Bun
Loaded Sweet Potato Topped with Maple Cinnamon Butter and Applewood Bacon
RED ROCK GRILL:
Walking Nachos with Chili, Cheese and Jalapeño
Sweet Potato Tots with Maple Cinnamon Butter and Applewood Bacon
MOON ROCK CAFE:
Fire-Roasted Peppers, Onions, Corn, and Black Bean Salad with Arugula
Turkey Brie Wrap with Arugula and Cranberry Mayonnaise
CHAT WITH AN ASTRONAUT*:
Chicken Wings
Meatball Sliders with Marinara
Slow-Roasted Cranberry Pork "Wings"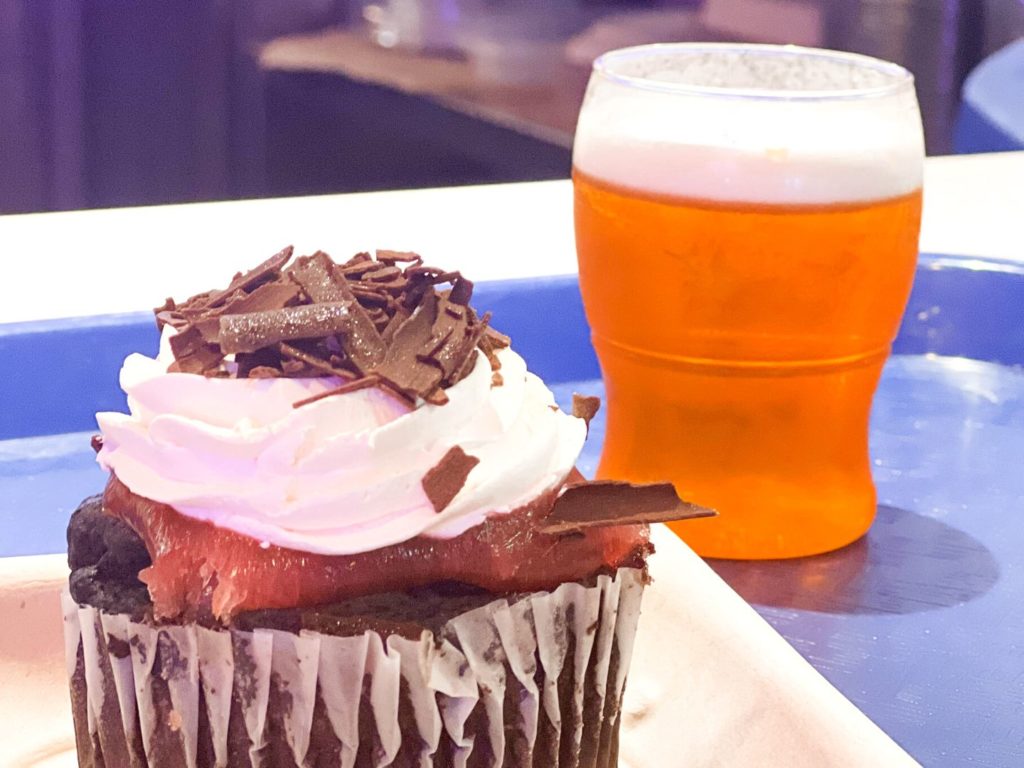 Quickly becoming a fan favorite event, the 3rd annual Taste of Space: Marstini Shake-Off will take place October 6 from 6:30 – 9 p.m. inside Gateway: The Deep Space Launch Complex. Recommended for guests 21+, Marstini Shake-Off promises guests a showcase of flavors for the season at each food station.
Participants will mix and mingle with veteran NASA astronauts –Scott Altman, Chris Ferguson and Anthony "Tony" Antonelli – while enjoying elevated items at food stations throughout Gateway. Then, they will cheer on local bartenders from Playalinda Brewing Company: Brix Project, Third Culture Kitchen, The Space Bar and Jack & Harry's as they create their version of the perfect Marstini.
Guests can sample drinks and then vote for their favorites. Tickets for the Taste of Space Marstini Shake-Off are $159 per person + tax
Taste of Space: Know Before You Go
You need to buy a ticket to get into Kennedy Space Center Visitors Complex in order to have access to all these fall bites. The cost of a one-day adult ticket is $75. For children ages 3 to 11, the cost is $65. Discounts are given for seniors, active military and multi-day passes. Also be prepared to pay $10 for parking.
If you live in the area, you may want to consider an annual pass, which is $149 for adults and $120 for children ages 3 – 11. There's also the Family Pass for $432.10, which allows entry for two adults and up to four children. The annual passes include parking.
Consider purchasing your tickets online before you to save time when you get to the park. Check the launch schedule before you go. It's an amazing experience to be at KSCVC for a rocket launch, but expect larger crowds those days.