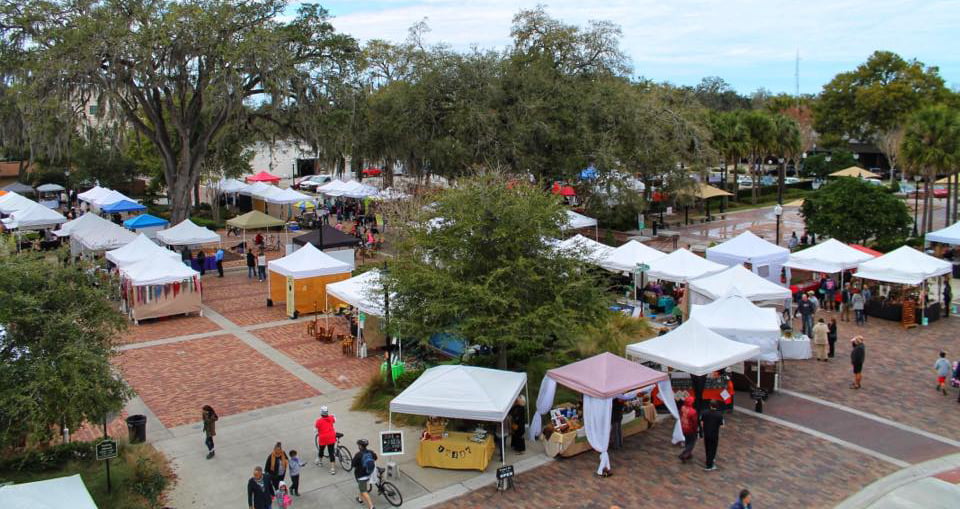 Looking for a budget-friendly and easy date day idea? Pay a visit to an Orlando farmers' market. We have a dozen located around the city and in nearby suburbs, each offering a huge assortment of produce, local meats, artisan products and eat-on-the-fly nosh.
This guide is updated throughout the year, most recent update July 2023 by Dani Meyering
And if you've got the kids along, check out these Top 8 Kid Friendly Orlando Farmers' Markets.
Orlando Farmers' Markets
Fridays, 9am-1:30pm
Windermere Town Square on Main Street (in front of Town Hall)
It doesn't get more laid back than this cute local market. Live music fills the air as you peruse an assortment of vendors offering produce, gourmet food items, and handmade goodies. Trees overhead provide ample shade, while surrounding parks provide a peaceful place to enjoy your foodie finds. This is also a great spot to eat while you shop; sip fresh smoothies, nosh on fare from local food purveyors, and pick up something sweet for dessert.
Make it a complete date by arriving early for coffee and pastries at Paloma Coffee Co., then walk to Lake Street Park to soak up waterfront views of Lake Down from the covered pavilion.
What you'll find there: Fresh produce, fresh pasta, micro greens, dips, gourmet popcorn, honey, kombucha, kimchi, olive oil, salsas and so much more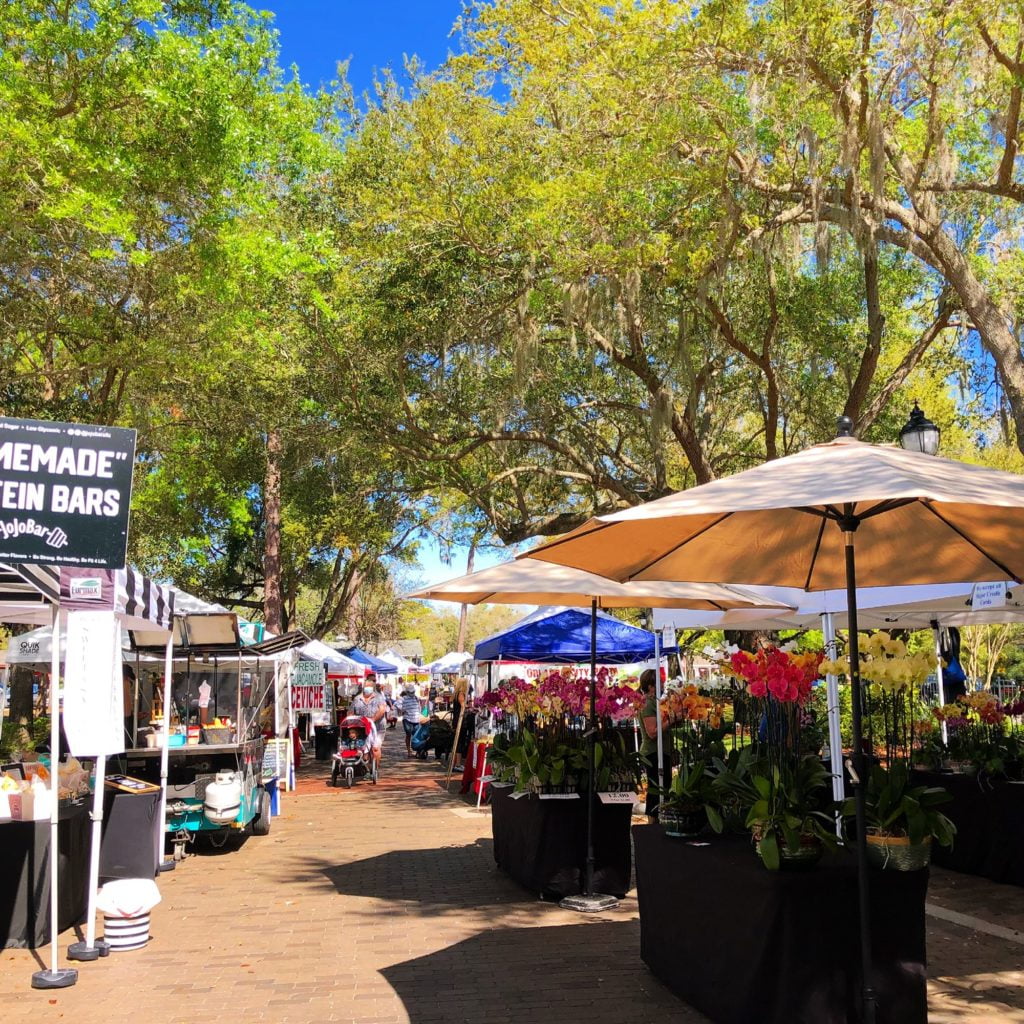 Saturdays, 8am-1pm
Central Park West Meadow, New York and Morse
Held at Winter Park's scenic Central Park just off of Park Avenue, this farmers market has great vendors in a prime location. Find produce from local Central Florida farms alongside specialty food items to take dinners at home to the next level.
This is a popular market that's typically in full swing by late morning, so arrive early if you're looking for a more low key shopping experience. And go hungry! You can buy and enjoy a delicious market breakfast as you meander from stall to stall. And it's dog friendly!
What you'll find there: Local produce, gourmet cheeses, tons of plants, baked goods, local honey, orchids and flowers, fresh baked bread, fresh pasta, fish, live music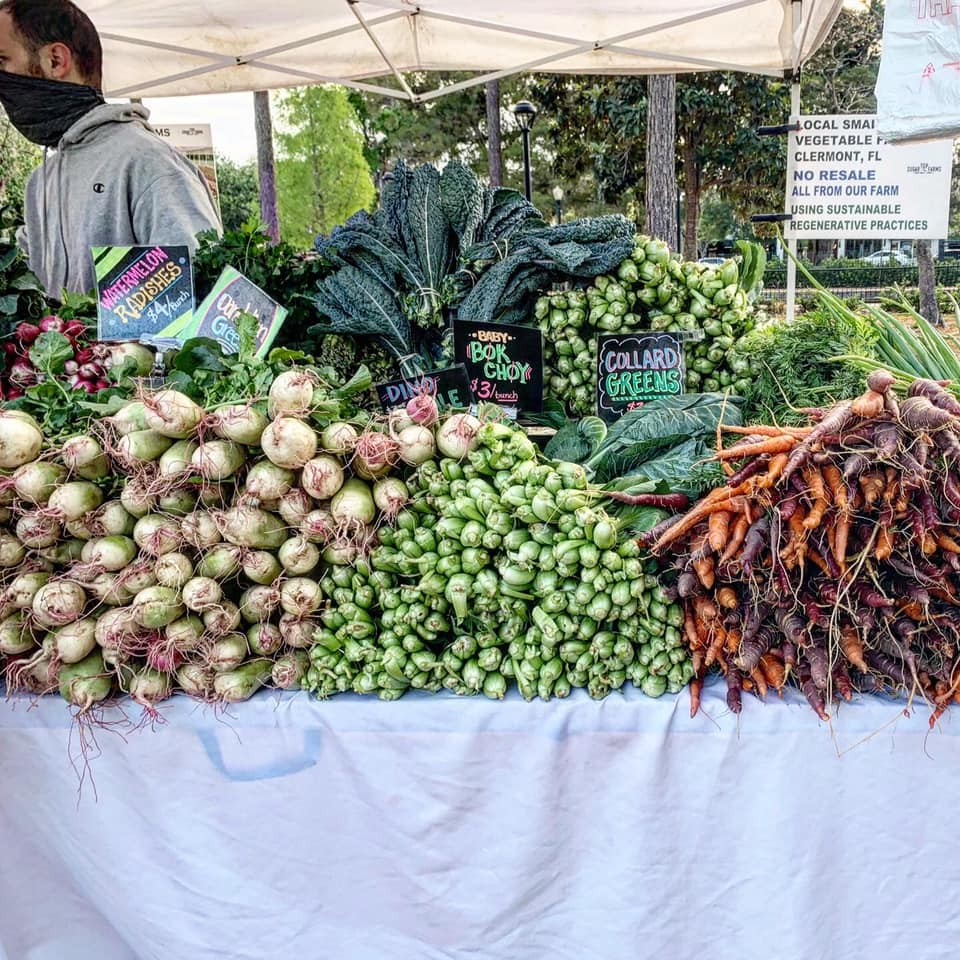 READ MORE: Winter Park Farmers' Market Know Before You Go
Saturdays, 8am-1pm
Historic Downtown Winter Garden
Just like Winter Garden itself, this local farmers market has grown into a happening place to be on Saturdays. It offers a variety of vendors, many of which are local to the Winter Garden community and surrounding areas. There is also live music every weekend starting at 10am.
With the market's location off Plant Street, you can also wander around Historic Winter Garden and check out other local spots, like Axum Coffee, Rosallie, and Plant Street Market. Read our full guide to the Winter Garden's Farmer's Market here.
What you'll find there: Local organic produce, artisan cheese, gourmet pickles, European breads, flowers, baked goods, micro greens, artisan goods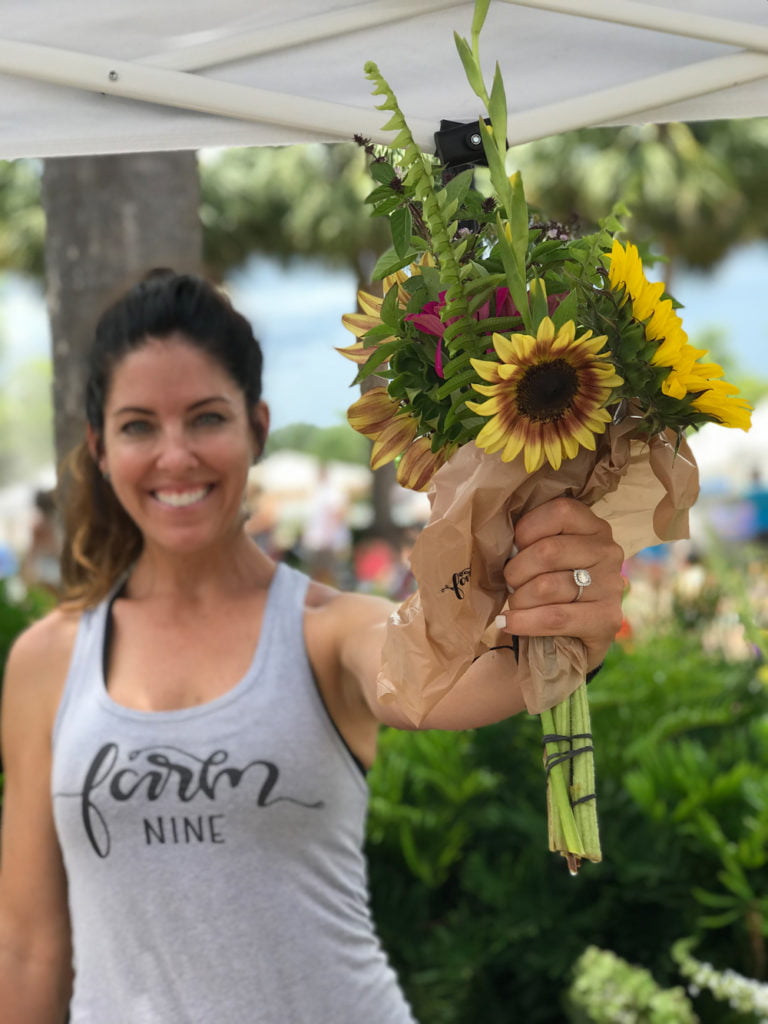 Sundays, 9am-1pm
Montrose Street near City Hall
If you've been looking for an excuse to visit Historic Downtown Clermont, plan a market trip with extra time to explore the shops, lakefront views, breweries and restaurants throughout downtown. This lively market takes place along Montrose Street, allowing you to wander into the local shops lining the street, which is shut down to traffic on market days. Live music sets the scene for a relaxing Sunday stroll discovering unique finds.
Double-check the website for holiday hours such as being closed on Easter.
What you'll find there: Produce, fresh eggs, flowers, plants, meat, seafood, handmade items, home goods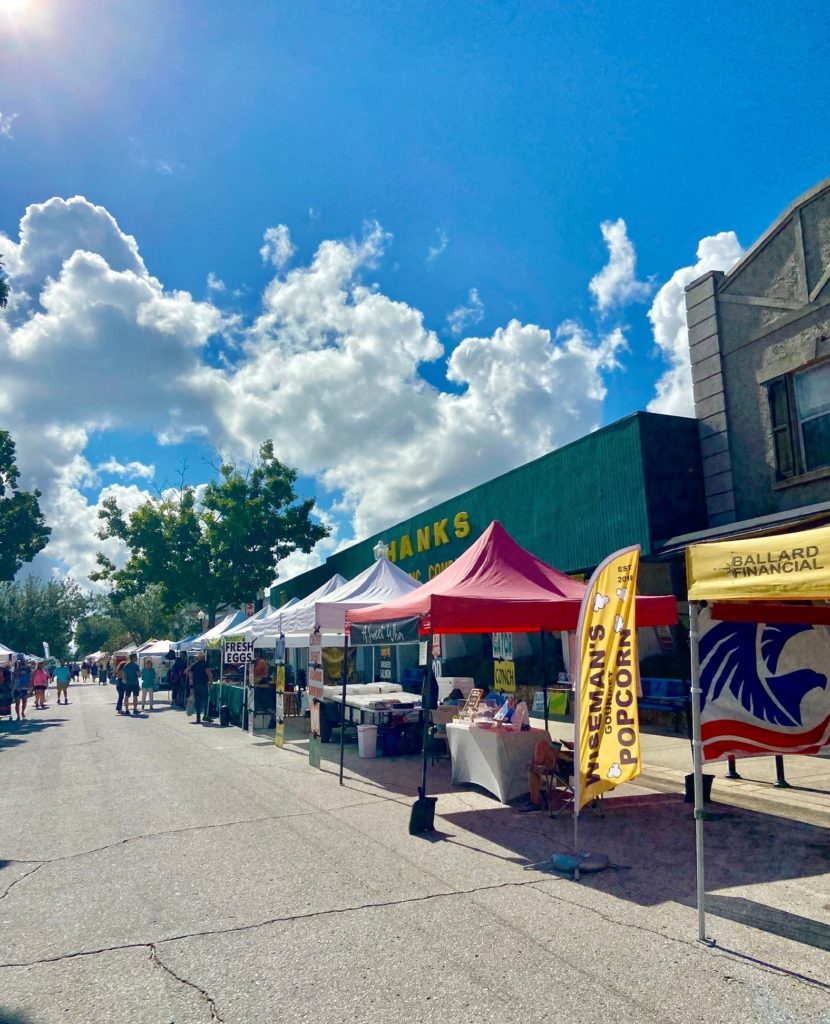 Sundays, 9am-1:00pm
Independence Lane next to City Hall
The Maitland Farmers Market takes place at Independence Lane next to City Hall. Grab something to eat from one of the vendors or one of the many businesses at Maitland City Center. Wander around the market to shop at vendor booths or continue strolling along the Maitland Bike Trail to reach Lake Lily Park. Live music typically kicks off around 10am.
What you'll find there: Produce, plants, artisan crafts, food trucks, jerky, dips, lemonade, honey, live music
Every Third Saturday, 9am-2pm
2993 W. Osceola Rd., Geneva, FL 32732
Come out to The Old Red Barn of Geneva's monthly Farmer's Market and enjoy fresh fruits and vegetables, homemade baked goods, jams, fresh eggs and much more.
While their farmer's market is once a month, The Old Red Barn of Geneva is open Mon-Sat 9am-5:30pm. With over 25 vendors, there is something for everyone. From rustic farm house and French country décor to local jams, jellies, salsas and handmade items, their inventory is constantly updated.
What you'll find there: Fresh produce, homemade baked goods, jams, fresh eggs, local artisans and much more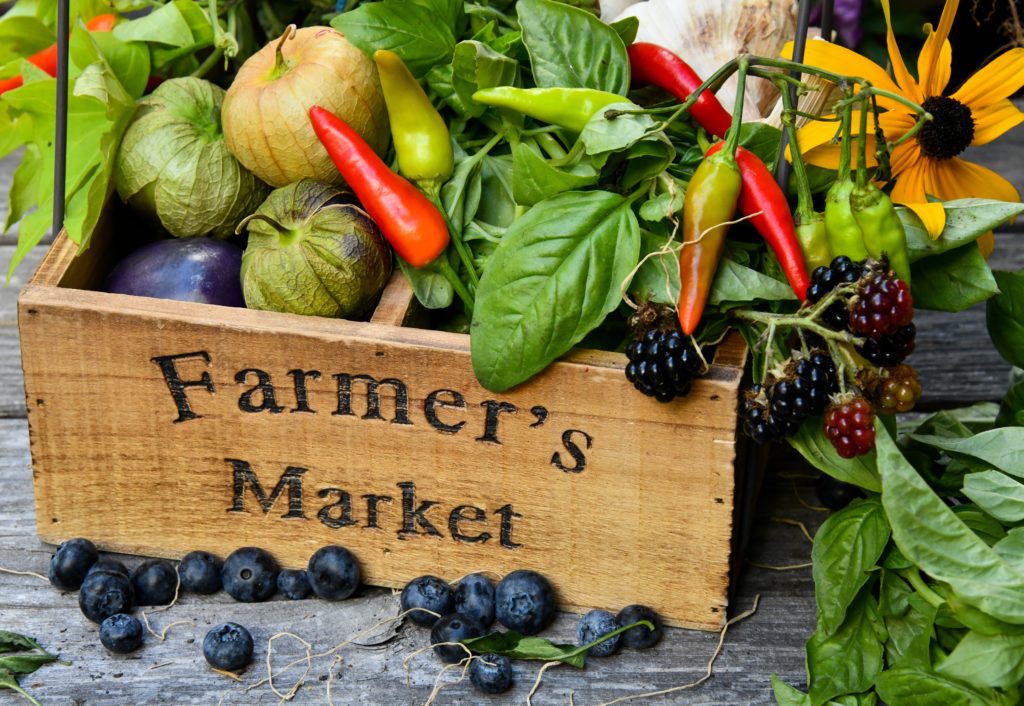 Sundays, 10am-3pm
Lake Eola Park
Lake Eola Park draws hundreds of visitors on Sundays for the Orlando Farmers Market. You can find almost anything at this market, including fresh produce, baked goods, crafts, handmade jewelry, food and more. Many families attend this event and so do many four-legged, furry family members.
What you'll find there: Fresh produce, kettle corn, gourmet cheese, fresh juices, artisan goods, live music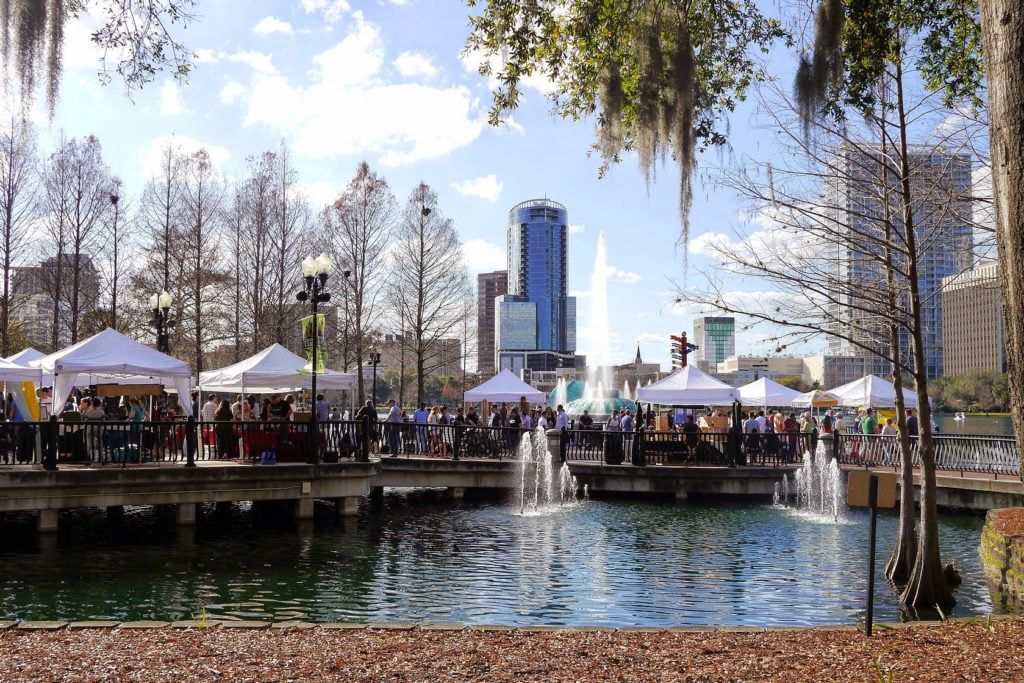 READ MORE: 20 Things We Love About the Lake Eola Farmers' Market
Mondays, 5-8pm
Stardust Coffee Parking Lot
Looking for something different to do on a Monday evening? Head on over to the Audubon Park Community Market. It's been around since 2009 and features a collection of all locally prepared meals, art, produce, baked goods and other yummy finds. It is a pet-friendly event, and this market has one of the best selections of dessert vendors due to its location in the Audubon Garden District, which houses many local bakeries.
Visit the market's website for a list of participating vendors posted each week. Extend your date with a visit to East End Market too!
What you'll find there: Produce, kombucha, raw milk and cheese, seafood, composting services, art, baked goods, local vendors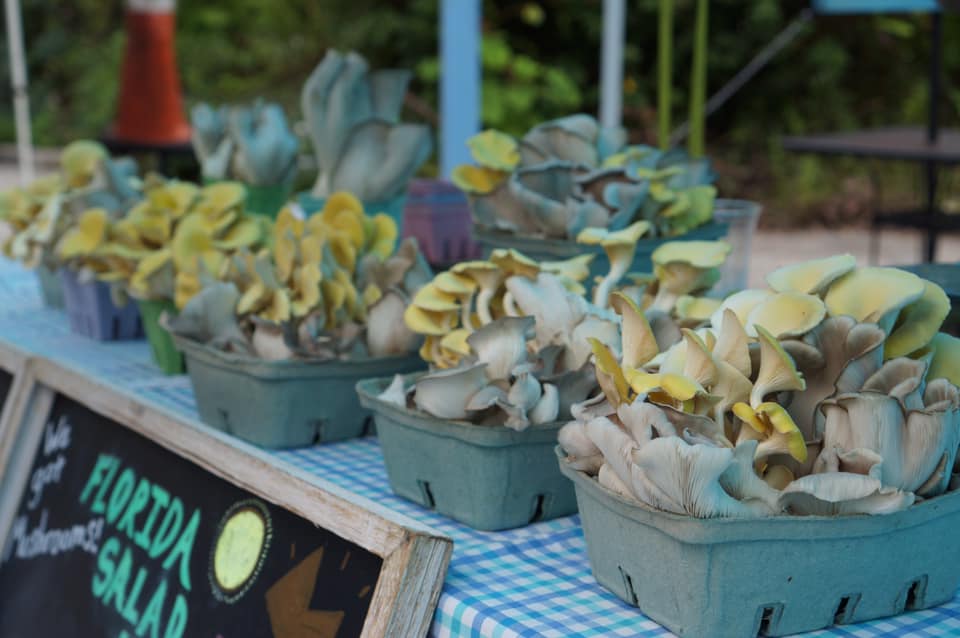 Pro-tip: Make sure you know what is actually in season before you go, that way you'll know what will taste the best and have the best price. Check out Fresh From Florida – What's In Season.
MORE ORLANDO FARMERS' MARKETS
Here are some other Orlando farmers' markets in the area to check out: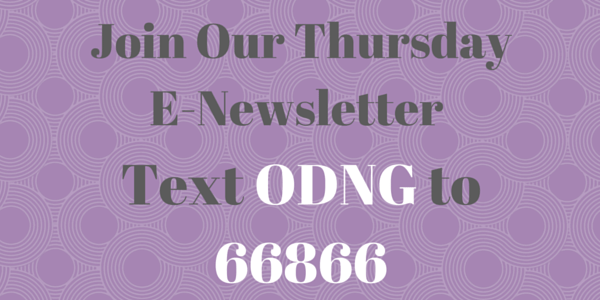 Feature image: Winter Garden Farmer's Market