Orlando is well-known for its incredible theme parks, but the city's food scene is just as impressive. We have no shortage of amazing breakfast spots, from classic diners to trendy cafes. Starting your day with a breakfast date is a great way to enjoy each other's company while savoring some of Orlando's best morning cuisine. 
If you're looking for the perfect spot for a casual date in Orlando, you're in luck. Here are our top 10 picks for the best breakfast in Orlando.
By the way, if you're in the mood for something more extravagant with drinks and more, check out our guide to the best brunch in Orlando. And if you need to perk up these unique coffee shops in Orlando will do the trick!
Best Breakfast in Orlando
617 N Primrose Dr. Orlando, FL 32803
Located in the Milk District, Se7en Bites specializes in nostalgic southern comfort foods with a modern twist, like scratch-made pastries, biscuits and breakfast sandwiches. The restaurant has been featured numerous times on the Food Network. Please note the location is closed Monday through Wednesday.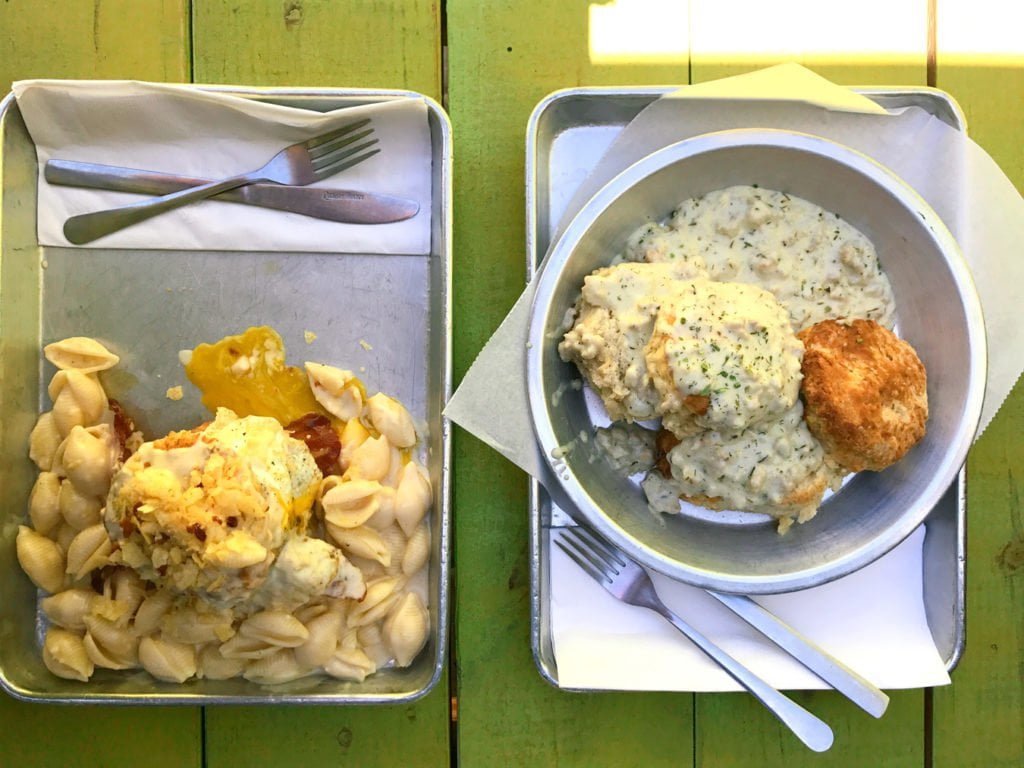 5406 Hansel Ave. Orlando, FL 32809
FK doesn't mean what you think; it actually stands for "foster kids." The owner, who was a foster kid himself, learned to cook from his various chefs (aka foster moms), and now donates 5% of the restaurant's proceeds to children in the foster system. Try out their corned beef hash, country fried steak, quiche or breakfast burrito. With large portion sizes, you definitely won't leave hungry.
1308 Edgewater Dr. Orlando, FL 32804
Located in College Park, Shakers has been a staple in the community for 30 years. Enjoy made-to-order breakfast all day seven days a week. The portions are generous and the atmosphere is quaint, so it's no wonder they've won countless local foodie awards. 
1829 N Orange Ave. Orlando, FL 32804
Located in the Ivanhoe Village neighborhood of Orlando, White Wolf's cozy atmosphere is a great spot for a breakfast date. Try out the eggs benedict, french toast or a variety of omelets, pancakes and breakfast sandwiches. You're also going to want to order a jumbo cinnamon bun for the table. Trust me! They also have a full bar, so make sure to pair your breakfast with a traditional mimosa or beermosa if you'd rather be in brunch mode.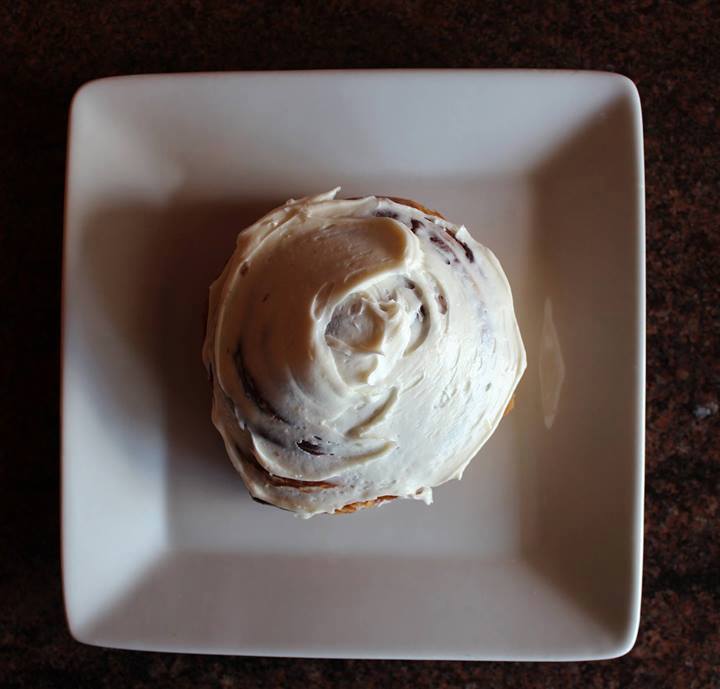 Multiple locations around Orlando
Serving comfort food with a modern twist, Maple Street lets the biscuit be the star of the show. We generally focus on local businesses in our guides, but we're making an exception for Maple Street's breakfast because its so good. Open for breakfast seven days a week, you can also get the classics like eggs, waffles and bacon with a side of regular or specialty coffee. Maple Street has a total of four locations in Central Florida. 
5170 Dr Phillips Blvd. Orlando, FL 32819
This family-owned French bistro-style restaurant is located in the Dr. Phillips area. They serve breakfast, lunch, French bakery delights and their crème de la crème – coffee. In fact, you can join the cafe's coffee club and have their locally roasted coffee shipped directly to your door. 
7125 South Orange Avenue, Orlando, Florida 32509
Indulge in one of the best breakfast in Orlando thanks to family recipes and scratch cooking. This family owned breakfast spot is casual and charming. Dixie Belle's Cafe is open Breakfast and Lunch from open until 1:30pm.
Don't miss the sweet potato biscuit and the three egg omelets. You can even have catfish for breakfast!
1455 Semoran N Cir. #113, Casselberry, FL 32707
Home of the kettle cooked bagel, Bagel King is one of my favorite delicious and affordable breakfast spots in town. A Jewish style restaurant and bakery, Bagel King has more than just bagels; they've got challah french toast, omelets and biscuits and gravy to name a few. Help yourself to bottomless self-serve coffee as well! 
Alternatively, Jeff's Bagel Run is a big favorite and is supposed to be expanding in a major way soon!
2005 Mizell Ave, Winter Park, FL 32792
Head to the Center for Health and Wellbeing for one of the best breakfasts in Orlando. The Nourish Coffee Bar + Kitchen is open to anyone and offers one of the healthiest menus in Orlando. There are vegan options, gluten-free options, and all-day breakfast.
Power bowls and salads are the perfect fuel for a healthy day.
Just keep in mind, Nourish is only open Monday – Friday.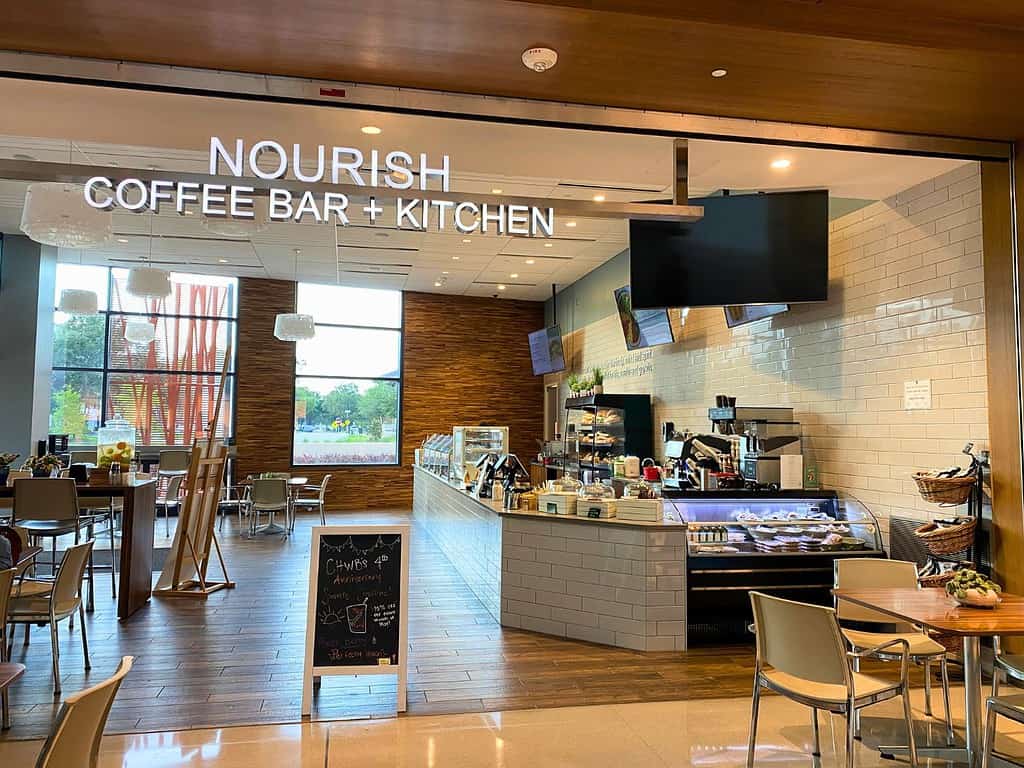 5350 International Dr. Orlando, FL 32819
Known for oversized portions and creative takes on classic dishes, Hash House a Go Go is a must-visit destination on International Drive. The menu of "twisted farm food" includes a variety of breakfast items, such as hashes, the fried chicken benedict, breakfast burger and chicken and waffles. 
Bonus idea – Nic & Luc in Longwood
Nic & Luc is a charming little breakfast spot that is welcoming and totally local.Sit, relax and linger, the minimalist vibe is soothing. You can also get the goods to go. Keep in mind, Nic & Luc is only open in the mornings, Tuesday – Saturday.