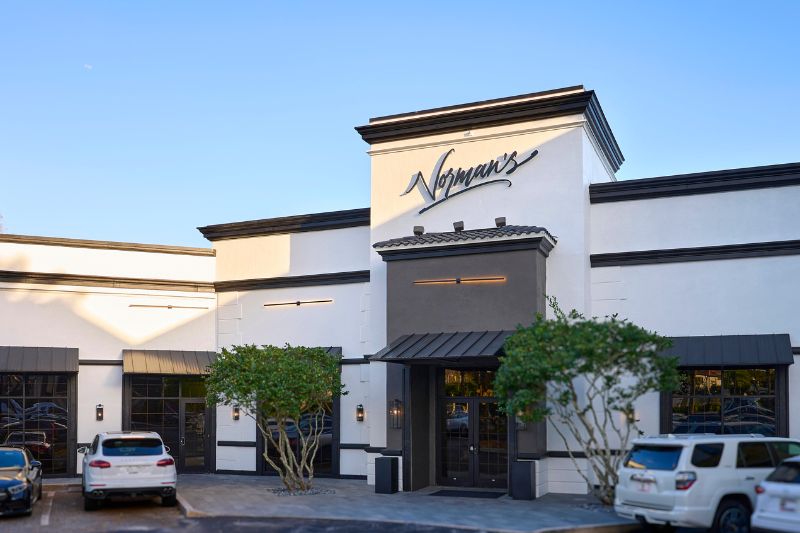 A staple of Orlando fine dining has returned. Chef Norman Van Aken's Norman's, formerly located at the Ritz-Carlton Grande Lakes, closed in 2019, but has reopened in a new location as stunning as its menu. This romantic restaurant in Orlando marks the return of modern cuisine in an elevated atmosphere. Come with us as we explore this new space, share menu highlights, and even get to interview Chef Norman Van Aken himself. 
Norman's Restaurant Dr. Phillips
Located in the Dellagio Town Center in Dr. Phillips, Norman's is helmed by Van Aken, a James Beard semi-finalist and the only Florida chef to be inducted into James Beard's list of "Who's Who in American Food and Beverage." 
What's different about this reincarnation of the classic restaurant, which formerly had another location in Coral Gables, is the distinction of two separate venues under one roof.
Main dining room for an elegant experience
Terrace for a lively and casual menu and atmosphere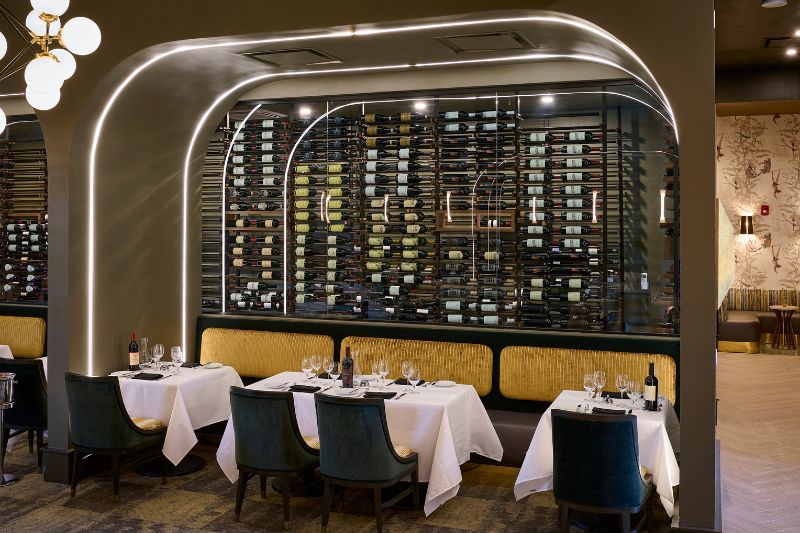 Inside the 80-seat main dining room, guests are treated to opulent decor, a fine dining menu, and an impressive selection of wines. On The Terrace, Norman's outdoor venue, tapas and cocktails are served, along with dancing, a live DJ, and a beautiful outdoor space.
But why two separate spaces under one roof? "I think people don't necessarily just want to have dinner and go home," Chef Norman Van Aken tells Orlando Date Night Guide. "They want to stay and enjoy the beautiful Florida weather and chit-chat and have another cocktail or a glass of wine — or a bottle of wine."

"Maybe," he adds, "if they're still hungry, they'll have a snack or two. This way they can enjoy the restaurant in a casual setting or a more formal setting."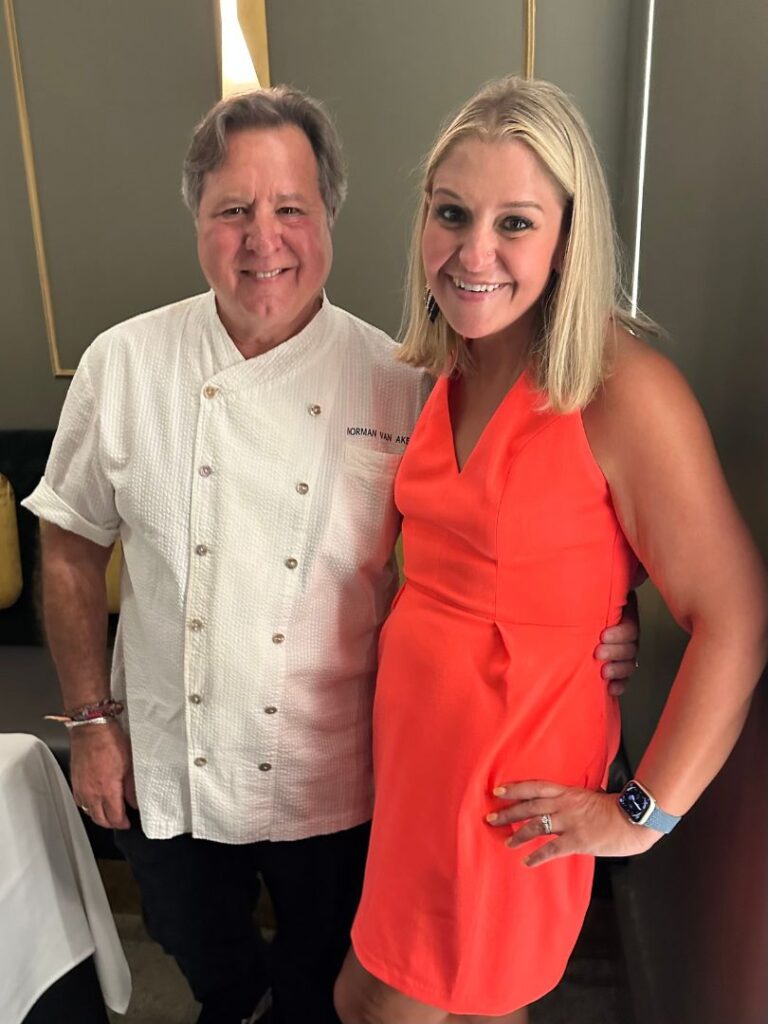 Norman's main dining room
The main dining room at Norman's is all dark woods and sleek design with leather and deep green accents and a visually stunning, hand-cast brass bar. Guests enter through a beautiful glass doorway and immediately see Norman's vast wine cellar awaiting them. Both the bar and the dining room are intimate, dimly-lit with booths and tables that all have a private and elegant vibe.
While both menus at Norman's reflect Van Aken's appreciation for Latin, Caribbean, Asian, African, and American cuisines, the fine dining menu served in the main dining room is in a class by itself. A selection of caviars, tamarind-glazed barbecued octopus, and Gulf shrimp ceviche are on the appetizer menu, along with beautiful salads like the Florida Strawberries Salad with creamy burrata.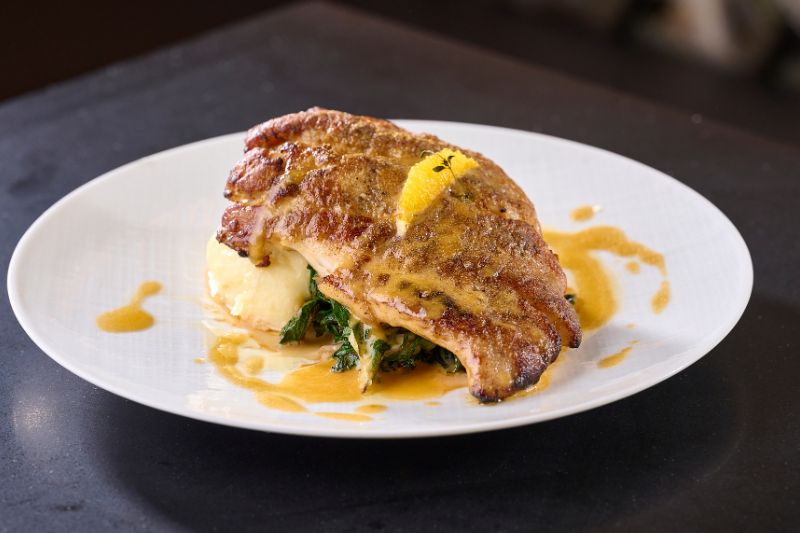 Main plates include mushroom paella, several fish dishes, veal chops, and ribeye steak. Desserts like Key lime cheesecake and a trio of sorbets are a perfect palate-cleanser at the end of the night.
Dress code in dining room
In keeping with its elegant aesthetic, there is a dress code in Norman's main dining room: No shorts, t-shirts, hats, or flip-flops are permitted. The main dining room is open from 5:30 p.m. to 11 p.m. daily, and reservations can be made on the Norman's website, by calling the restaurant, or by using OpenTable. 
The Terrace at Norman's
On the idyllic outdoor patio, complete with a giant chandelier and stunning views of palm trees and Florida skies, small plates are served. Many of the same dishes on the main dining room's appetizer menu appear on The Terrace menu, including blue crab beignets and braised pork belly. There are artisanal cheeses and charcuterie, as well as more caviar.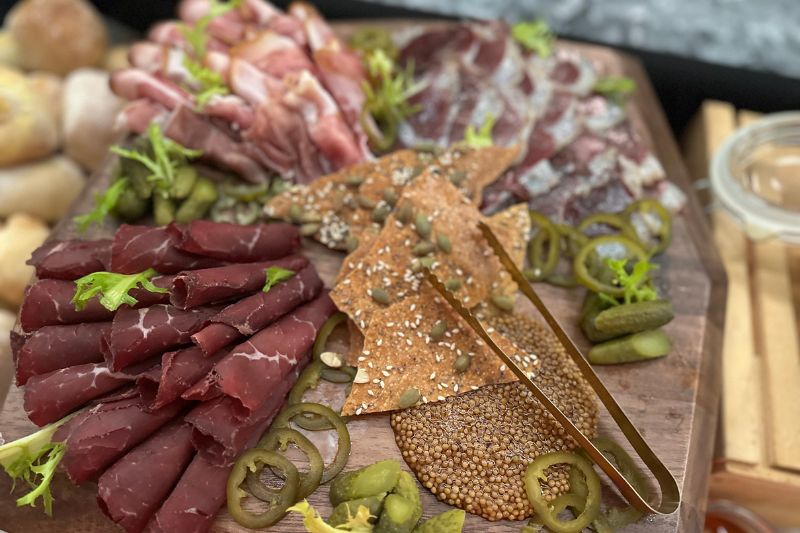 On The Terrace, there's no dress code, and often there's a DJ and dancing nightly starting at 8:00 p.m.
In the lounge area, tapas and drinks can be purchased. At the bar and high-top tables, guests can order from the restaurant's full menu. The Terrace is open from 5:30 p.m. to 11 p.m. Sunday through Wednesday, and from 5:30 p.m. to 1 a.m. Thursday through Saturday. While you can't reserve a seat at this outdoor oasis, guests are welcome on a first-come-first-serve walk-up basis.
The Terrace is a great way to experience Norman's restaurant as a girl's night out or special gathering.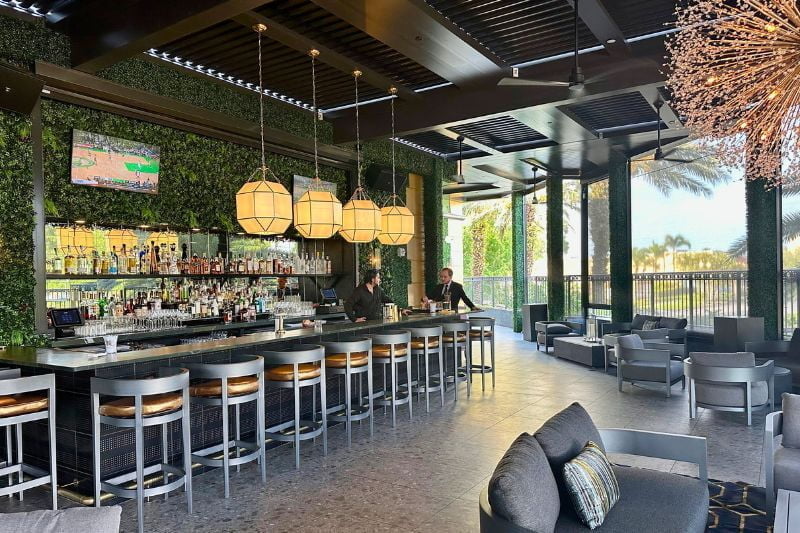 Cocktails and wine at Norman's Restaurant
Norman's boasts an extensive wine list, with more than 300 wine selections to choose from. Its cocktail menu includes creative spins on old classics like Rose's Sangria Fizzy, a mix of grapefruit-rose vodka, rosé wine, vermouth, prosecco, and fruit.
The Southern Hospitality is a mix of sparking green tea, bourbon, peach hot honey syrup and rosemary, while the Amores Perros is a tequila-based drink with passionfruit, pineapple, and vanilla.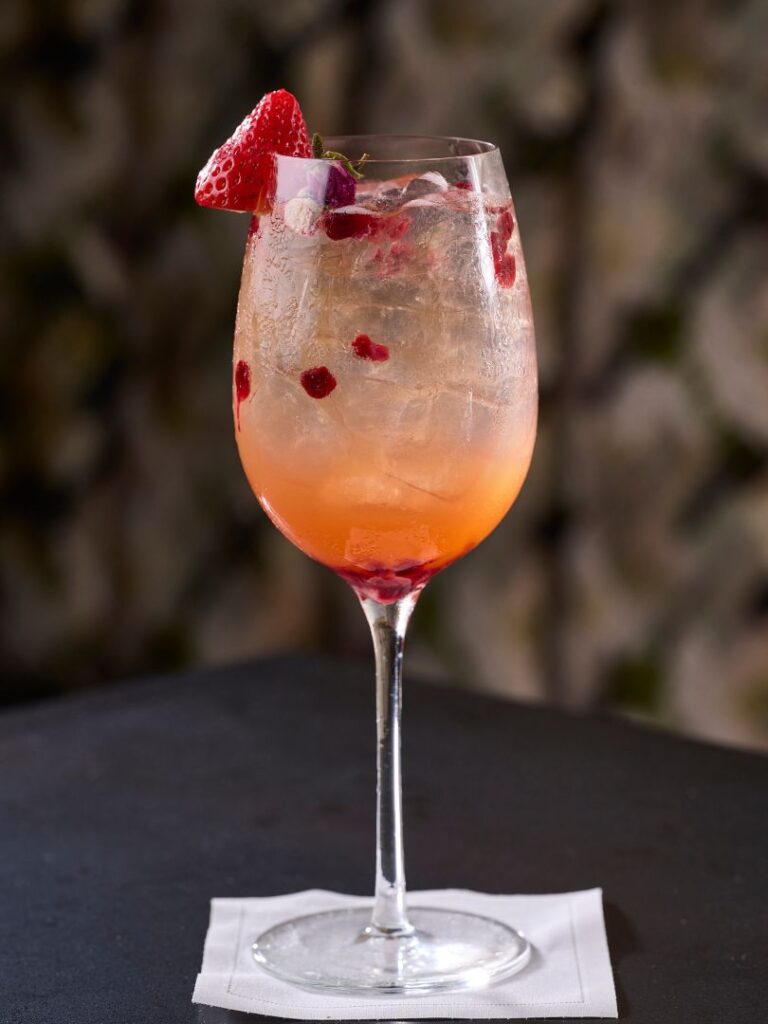 There are also martinis and negronis, in addition to other beloved bar classics, all with a unique Norman's spin.
Van Aken partnered with wine director Yusef Yildiz, who previously worked at the Ritz-Carlton, to develop the extensive wine list. Andi Cruzatti, who has worked as a beverage director throughout Miami, created cocktails for both the main bar and terrace bar.
About Norman Van Aken
A chef for more than 40 years, Van Aken has authored seven books, including My Key West Kitchen: Recipes and Stories and Norman Van Aken's Florida Kitchen. He's also the winner of the James Beard Foundation's "Best Chef South Award" and was a 2016 Menu Masters Hall of Fame inductee, an honor also received by colleagues like Wolfgang Puck and Jacques Pépin. He's known as "the founding father of New World Cuisine."
Van Aken tells Orlando Date Night Guide he's thrilled to be back in Orlando, although he's yet to dance on The Terrace so far. But what would the famed chef order at Norman's if he were on a date night?
"There are a number of things that are signature dishes," he says. "If it was a date and I'd been here a number of times and I knew which were my favorite, go-to things, I can tell you I'd be ordering the shrimp chowder, which is a Brazilian-influenced chowder, and the yuca crispy shrimp, which has been a successful part of this restaurant forever."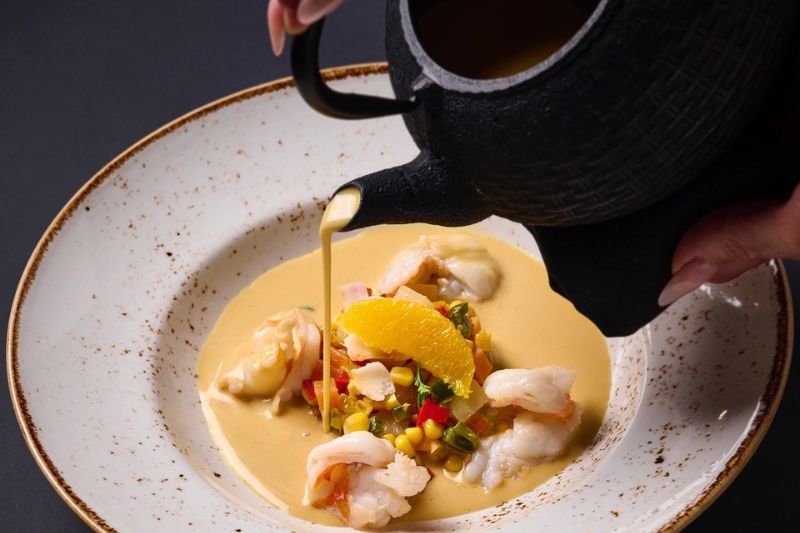 "A new dish that's really taken off are the crab beignets with a yuzu aioli," he adds. "For entrées, one of the most popular ever of all time is our pan-cooked filet of Key West yellowtail snapper with garlicky mashed potatoes and a citrus butter sauce."
If this sounds divine then book your reservation soon!