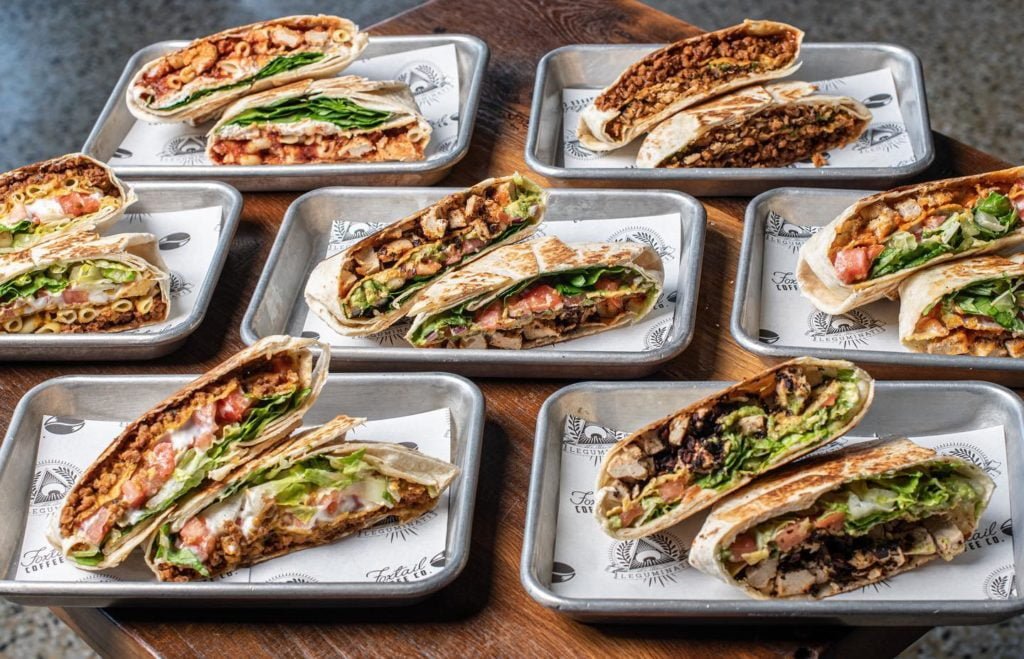 When it comes to food, Orlando has it all. Our culinary scene is a blend of contributions from various groups of people. The interest in sustainable and plant-based living has given rise to a thriving vegan food scene. We've compiled a list of the most popular plant-based restaurants in Orlando, alongside restaurants with fantastic vegan and plant-based menu options.
There are so many popular dining spots for vegans, vegetarians, or those who just like to occasionally enjoy plant-based foods.
Updated June 2023 by Dani Meyering
Fully Vegan and Plant-Based Restaurants
Market on South
Head to Orlando's Milk District to find this small bohemian-style market serving up plant-based goods. Market on South is now renamed Main House Market and is home to three vegan eateries!
This all adds up to being able to get a Vegan deli-style sandwich, coffee served in reusable glassware only, and delicious vegan ice cream!
The Cheney Collective
If you're looking for Dharma Southern and Valhalla Bakery which both occupied Market on South, they are now located at The Cheney Collective (5565 Old Cheney Hwy, Orlando).
Long time Orlando plant-eaters have praised both Dharma Southern and Valhalla Bakery for their delicious vegan eats. Valhalla Bakery is all about the baked goods without dairy or eggs. And Dharma Southern dishes out some of the tastiest plant-based chick'n and other Southern-inspired goods.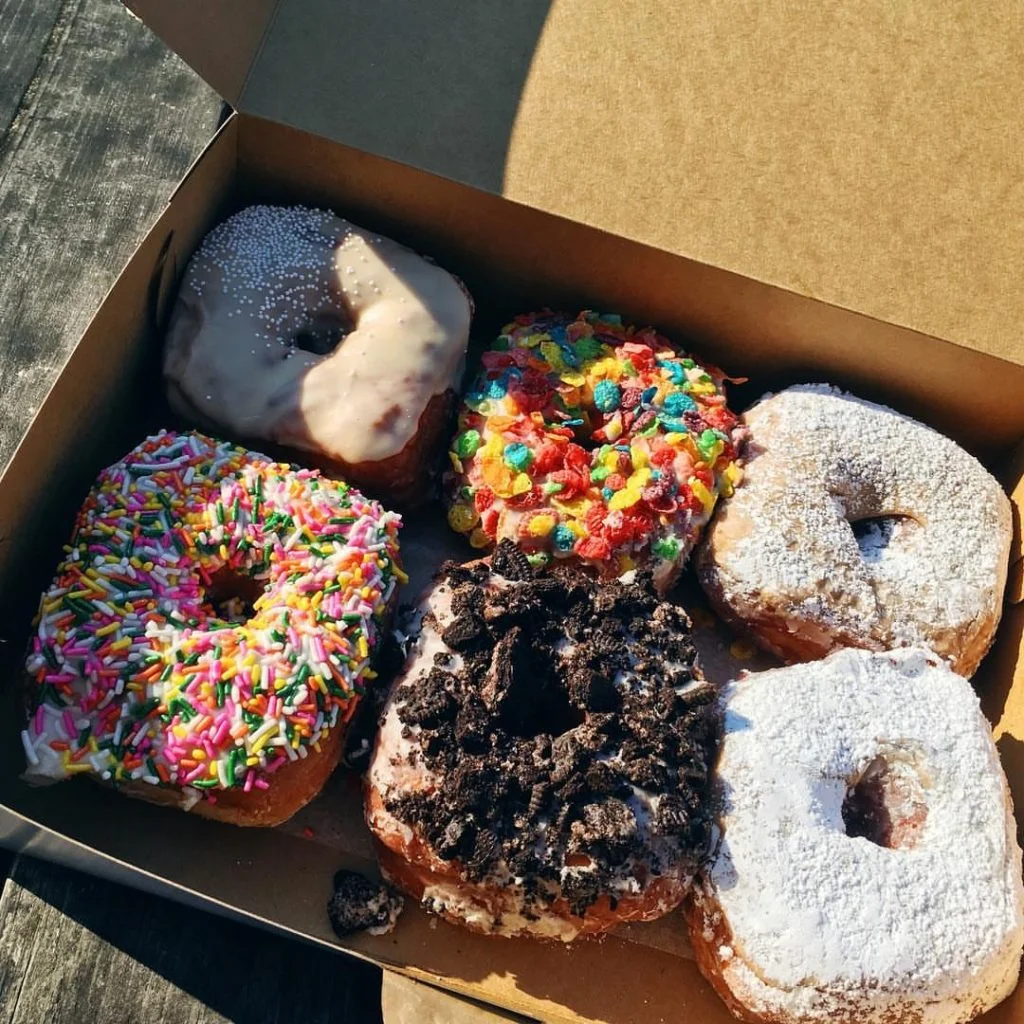 Veggie Garden Restaurant
This cozy vegetarian restaurant located near Mills 50 on Colonial is a must-visit if you're looking for veggie based eats. Veggie Garden (1216 E Colonial Dr Ste 11, Orlando, FL) serves up Vietnamese dishes that are all vegetable based.
You can expect plates and bowls filled with fresh vegetables and delicious sauces. Your meal will burst with flavor thanks to ingredients like rice noodle, cucumbers, sweet peppers, lettuce, basil leaves, pickled carrot and daikon, roasted peanut, mixed soy sauce.
Ethos Vegan Kitchen
If you're a vegan living in Orlando, you most likely already know about Ethos Vegan Kitchen.
This is a full-service vegan restaurant located in the Winter Park area. Their menu satisfies both the hungry and health-conscious alike. This is where you go if you're in the mood for some good comfort food. Don't skip out on dessert, their cookies are made from scratch and baked fresh daily!
Winter Park Biscuit Company
As much as we love the biscuits at Winter Park Biscuit Company, the real star of the show is their "chicken".
This spot in East End Market offers the most delicious chick sandwiches, chik strips, and even crispy buffalo strips. Pair any of these with their homemade sauces and you'll even get your non-vegan friends to want to come back for more.
V's Diner
Imagine an authentic diner experience, with classic decor and a diner-inspired menu. Now make it Vegan! V's Diner will be reopening in Casselberry very soon.
Enjoy the adorable diner decor while nibbling on a vegan burger, vegan "chicken" sandwich, or "chicken"tender sub. The loaded fries sound amazing too!
Leguminati
Do you want the deliciousness of a Crunchwrap Supreme without all of the guilt? If so, you have to try the vegan crunch wraps at Leguminati.
Located inside of the Hourglass Social House, this vegan eatery will leave you speechless with how well they've mimicked a fast food staple.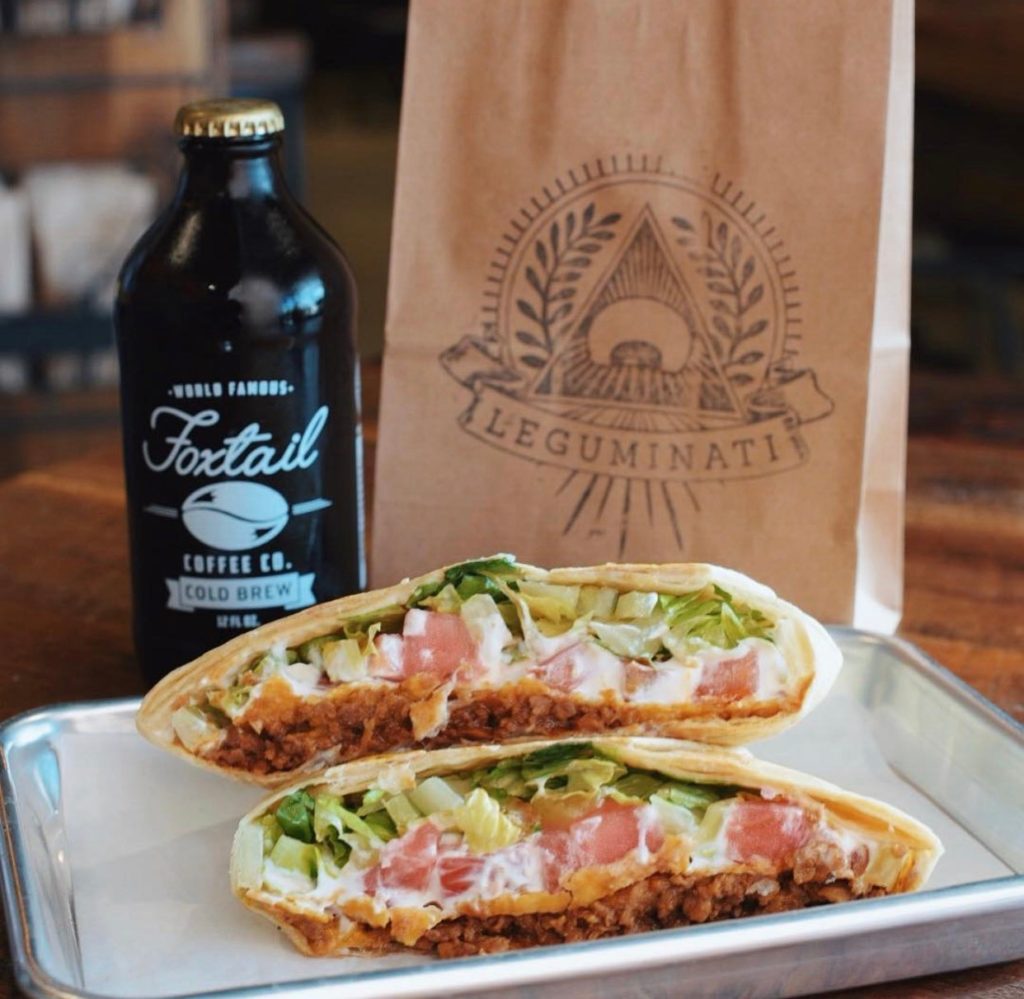 Plantee's Burgers
Thhis new Vegan restaurant in Orlando keeps it simple, but oh-so-good. Plantee's Burgers in the Mills 50 area will satisfy your burger craving even when you've gone Vegan. Plant-based food lovers and omnivores agree that the burgers and fries at Plantee's are crave-worthy.
And it's a dog-friendly place.
Related: Dog Friendly Restaurants in Orlando
Veg'n Out
This causal plant-based eatery in Lake Nona has all of the flavors without any of the guilt. They have soups, salads, bowls, smoothies, and juices.
You can reset your body with one of their juice cleanses! All juices are cold-pressed and made with organic ingredients. Veg'n Out is the perfect place to dine if you're more health-conscious.
Purple Ocean Superfood Bar
Serving the organic, raw, and vegan community in Orlando, Purple Ocean Superfood Bar offers quick and healthy meals that are full of flavor. Purple Ocean brings the Caribbean feel of Puerto Rico to Orlando. Their acai bowls are a staple and the perfect sweet treat.
With multiple locations around Orlando it is a convenient way to munch on some plants. Some of their locations also serve food like mouthwatering burgers and loaded fries.
Restaurants with Noteworthy Plant-Based and Vegan Options
Kres Chophouse
You might be asking yourself how a steakhouse made the list. While this swanky Downtown Orlando staple is best known for steaks, there is also a dedicated vegan menu, which has been receiving rave reviews.
Available pre fix-style for $49 (3 courses) or a la carte, the menu offers vegan spins on steakhouse classics including oysters "Rockefeller", beef Wellington, and even a vegan portobello escargot. There are dessert options, too! You won't feel left out eating next to your meat-eating friends or partner.
Tip: The vegan menu is available daily, but visit on a Saturday night for additional limited-time specials which change weekly.
Hungry Pants
Are you curious about the plant-based lifestyle but not ready to dive all the way in? If so, Hungry Pants is the place for you.
This bright and artsy dining spot (also a couple-owned business) offers something for carnivores, omnivores, and those who are somewhere in between. They have poke bowls, veggie burgers, brownies, and so much more delicious food for everyone to enjoy. There are lots of gluten-free options, too.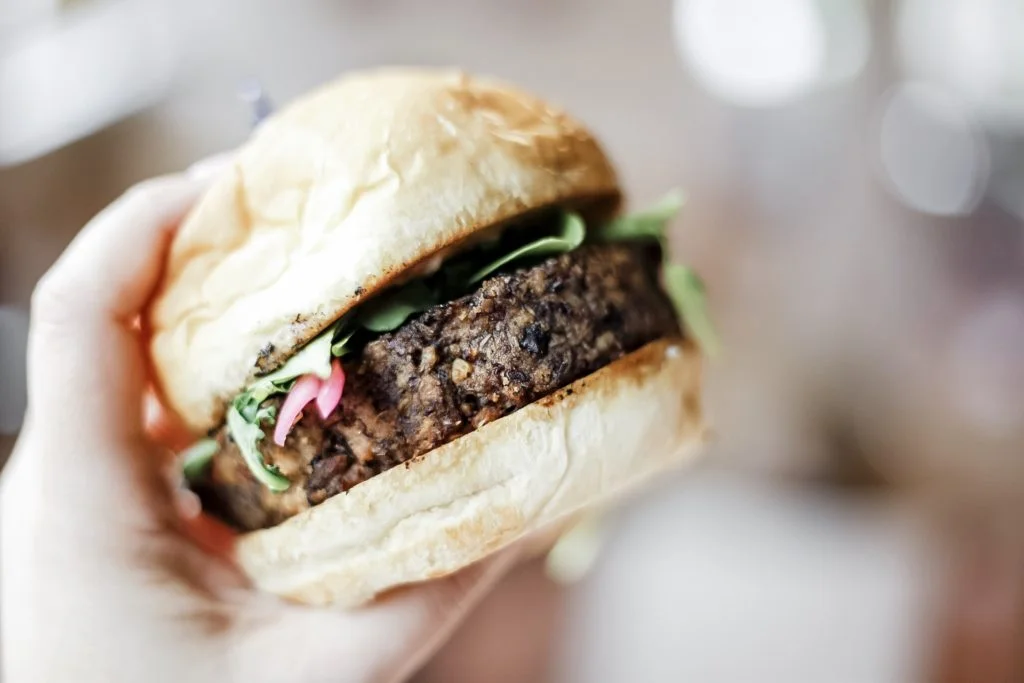 Jinya Ramen Bar
Jinya is known for its slow-cooked approach to ramen, made from broth that has simmered for 20 hours. Although they are not a fully plant-based restaurant, they have vegan and vegetarian-friendly menu options like ramen, tacos, rice bowls, and small plates. Their Spicy Creamy Vegan Ramen is one of our favorites.
Tabla Indian Restaurant
You can find some of the best Indian food in Orlando at Tabla Indian Restaurant. The dedicated vegan and vegetarian menus offer many mouthwatering dishes.
The Pad Thai is a must! As an added bonus, their Winter Park location is the perfect setting for a romantic date night. Partaking in Dry January too? Tabla also serves an assortment of alcohol-free mocktails.
VINIA Wine and Kitchen
Stroll beautiful New England Avenue in Winter Park, before cozying up inside VINIA Wine and Kitchen. VINIA is a great date night option for plant-based, vegan, vegetarian and pescatarian diners as both Fabio's Table and VINIA Favorites Menu are offered as either a traditional or plant-based interpretation so guests can dine together in a seamless dining experience regardless of dietary preferences.
Feature image credit: Leguminati