Living in the Orlando area usually means lots of time spent exploring our city's distinct neighborhoods and hotspots. But, if you're looking for something different with a small farm town feel, head out of the downtown hustle and bustle and head west on I-4 to Plant City. This historical town is most famous for the annual Florida Strawberry Festival. And yet, there's much more to explore year round. A great place to base your Plant City adventures is Keel Farms, home to Keel & Curley Winery, as well as Keel Farms Agrarian Ale + Cider.
This winery, brewery and restaurant all in one is located just over an hour from Orlando and is totally worth the trip. Plus, with so much more to do nearby, it makes for the ideal day trip.
Winery + Brewery at Keel Farms
A farm house that serves as a tasting room and restaurant welcomes you as you first arrive on the grounds. The charming interior is casual, with a warm, welcoming glow. On either side of the open room are two long bars with plenty of seating, while tables and chairs provide plenty of seating in between. A massive selection of canned ales and ciders, as well as colorful bottles of wine stand proudly at the front, ready to come home with you.
You can also book an Experience tour to explore the farm, the winery, and even taste drinks. This new Experience is offered daily, lasts approximately 45 minutes, and includes a free souvenir flight glass to take home. Please arrive at least 10 minutes prior to tour time as tours do leave on the hour.
Reservations need to be made online.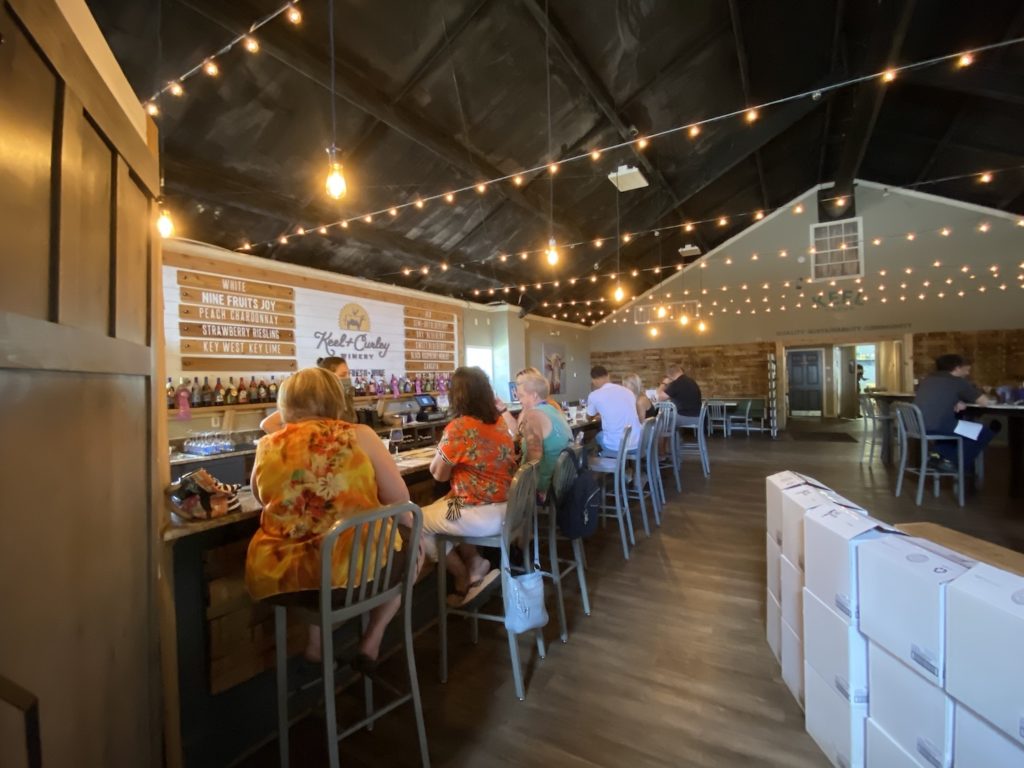 Every wine, ale, and cider (served inside the tasting room and on the large outdoor patio) is made in-house. Florida wine is not like traditional wine from the famous regions around the country and world. Instead it is very sweet. To complement the sweetness, Keel & Curley Winery produces a large variety of fruit based wine. These sweet and casual wines are not for everyone, but they're definitely fun to try.
Craft beer and cider from Keel Farms Agrarian Ale + Cider come in a variety of flavors from traditional ales to fruity flavor combinations.
My husband and I visited with our young son on our way back from visiting the Anna Maria Island area. He ordered the Pineapple Agrarian Cider and absolutely loved it. Bursting with sweet pineapple, the overall flavor was balanced with a crisp bite.
I wanted to try a variety of things, so I opted for a flight. The great thing about ordering a flight here is that you can mix and match. I ordered two ales and three wines.
First up, the Honey Ale paired perfectly with the food we ordered. I learned that the honey is produced on the farm thanks to the bees that are kept to help with growing blueberries and other crops on the farm. The Harvest Cherry Sour Beer was delightful even though I am not a big fan of sour beers.
Now onto the wines. I prefer traditional wines over fruit wine, but I enjoyed the variety and the chance to try different flavors.
I could not resist the Key West Key Lime wine. Full of island flavors and sweetness, it was like drinking a slice of Key Lime Pie, without the heavy cream. My favorite of the three wines I selected was the Wild Berry Pinot Noir. This luscious wine had a great balance of traditional Pinot Noir flavor and unique wild berry sweetness.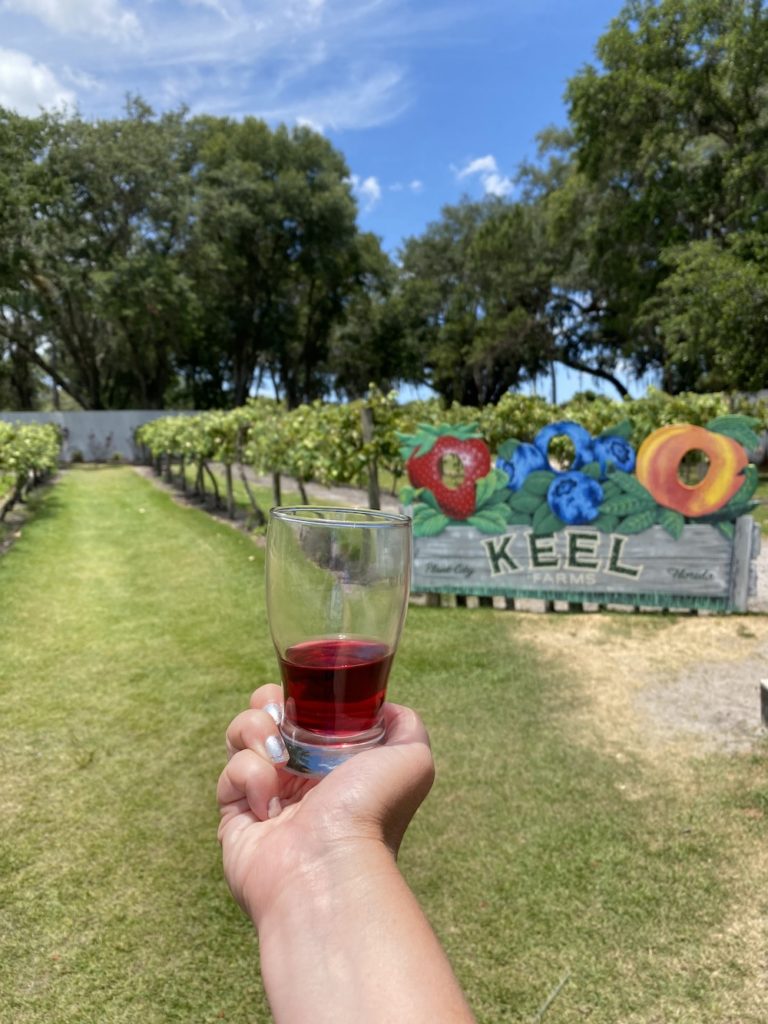 Food
What would a trip to a farm-based winery and brewery be without some delicious farm fresh food? The food menu is focused and simple, yet there is something for everyone. The fresh salads and sandwiches were very tempting, and based on our experience we will absolutely be back to try more food, wine, ales, and ciders. On this trip we selected two appetizers.
The Pretzel Bites came with house made honey dijon mustard and craft beer cheese. It is impossible for me to say which dip I preferred, and they went perfectly with the ales and ciders as we sipped. As a Florida native I could not pass up the Spicy Gator Nuggets. The way Keel Farms prepares their gator nuggets is special. The tender Gulf Coast gator is tossed in sriracha aioli, and then garnished with toasted sesame seeds and pickled onions. It impressed me immensely, and I order gator pretty much anytime I see it on a menu. Keel Farms' rendition reminded me a little of Bang Bang Shrimp, a trademark dish at Bonefish Grill.
As we sat along the bar we admired the endearing décor. Music played and a TV facing the bar showcased the farm's offerings from live music and special events, to self-guided exploration of the farm itself. Our server exuded friendly southern hospitality and made us feel at home.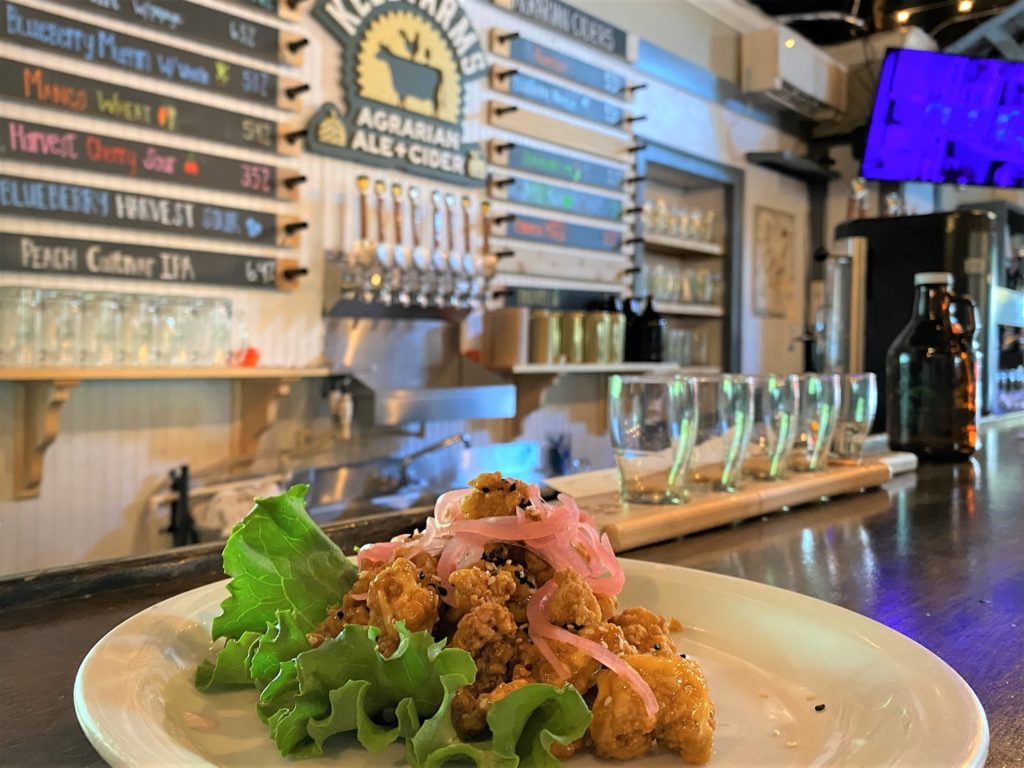 We've been back to Keel Farms multiple times over the years since that initial visit. The food is tasty and fresh each time.
Keel Farms Events and Activities
After our sips and savoring, we explored outside. Keel Farms is very family friendly if you need to bring the kids along for date night. There's a small playground and you can also walk through the farm grounds. Kids will love seeing a few of the farm animals. Whether you have kids or not, Keel Farms is a fantastic and truly unique date night spot. The outdoor patio is full of life, with a warm glow from string lights hanging above.
Practically every weekend live music fills the country air. On Tuesdays you can test your knowledge during trivia night. And multiple times a month there are yoga sessions offered among the grape vines, including occasional sunset yoga.
Check out Keel Farms' event calendar because it is full of fun events that would be perfect for date night.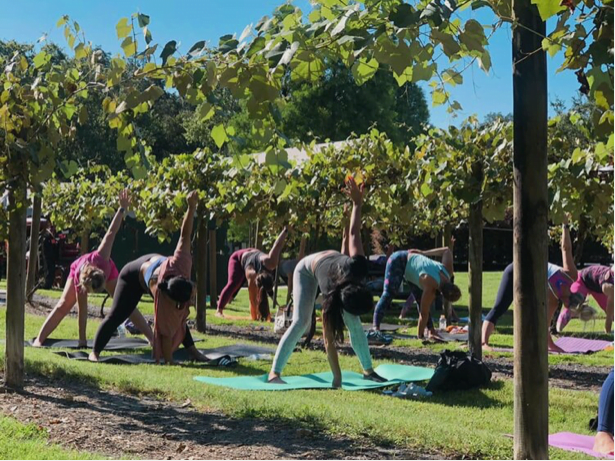 Nearby Plant City Fun
To get the most out of your time in Plant City, you absolutely must visit the historic downtown area. Plant City Main Street is picturesque and full of charm, with antique shops, cafes and more to explore. After browsing, head to McCall Park to sit and relax. The last Friday of each month (except November and December) from 5-9pm, you can browse a market full of special vendors. Beautiful historic homes line many of the nearby streets, so go for a little drive to fully explore this area.
An iconic roadside attraction is just down the road from Keel Farms. Dinosaur World is a classic Florida attraction, and it's actually a really fun date spot. You're allowed to bring in your own food, so make a special picnic with your finds at Keel Farms and/or Downtown Plant City.
A surprising feature of Dinosaur World is that it is dog-friendly! Dogs must be leashed, but they are welcome throughout Dinosaur World. Be prepared to take lots of cute photos as the photo opportunities are plentiful throughout this fun attraction.
DISCOVER: 5 Surprising Things to Do at Dinosaur World Florida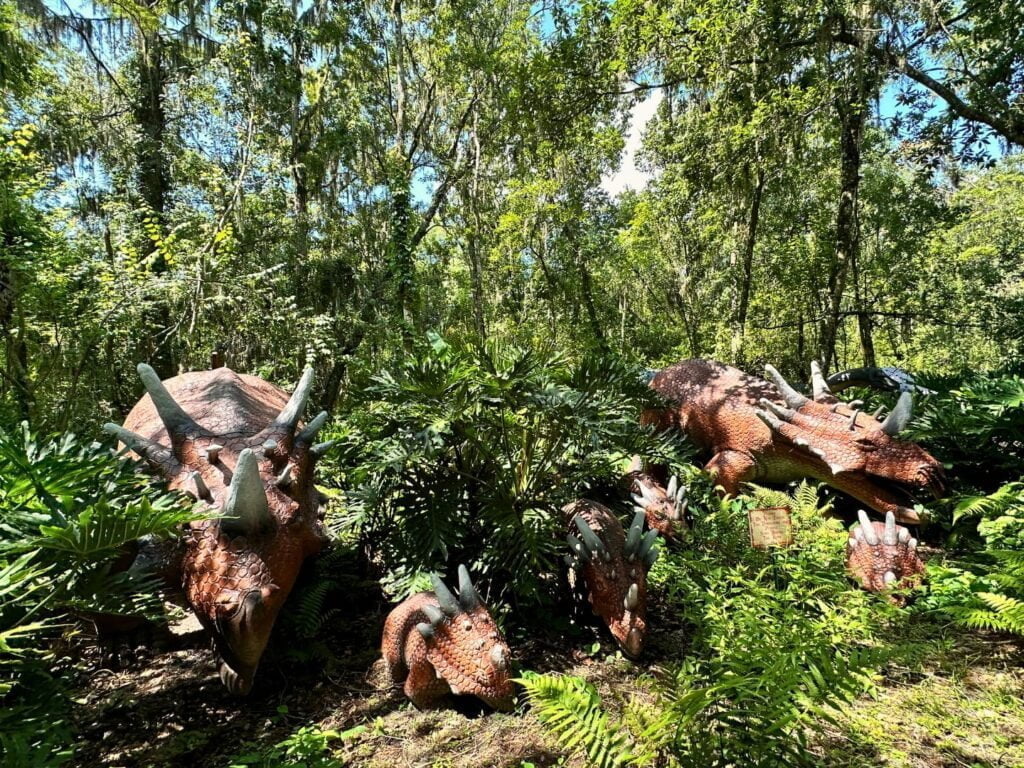 Lastly, while you're in a farm feeling, consider adding a stop to Parkesdale Farm Market. This famous fruit stand serves iconic strawberry milkshakes, strawberry shortcake (in season), ice cream sundaes and more. You can also browse their delightful market with beautiful plants, fresh fruit and produce, and specialty gifts.
You'll find the pace of life is a little slower out here, making it the perfect place to reconnect with each other.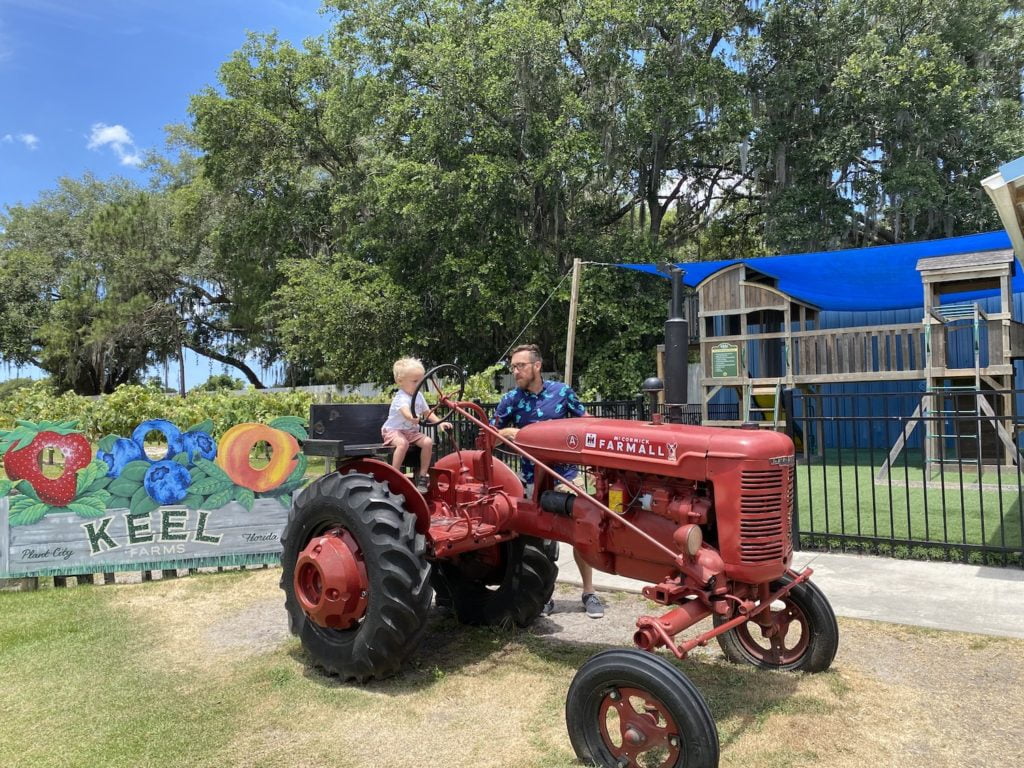 All images by Dani Meyering, unless otherwise noted
Note: This post originally appeared on our sibling site, Tampa Bay Date Night Guide