Don't write off the famous mouse as nothing more than a tourist attraction for families and children. Mickey and Minnie have many date night possibilities to offer local lovebirds. Check out our selection of Disney date night ideas you can enjoy without paying park admission.
Our favorite Disney date night idea is to watch the fireworks without entering the theme parks. You can also enjoy a marvelous meal at these romantic restaurants at Disney hotels. And we've got plenty more ideas where that came from!
Updated June 2023 by Dani Meyering
Plan a perfect Disney date night; no park admission necessary!
Board an amphicar for an intimate cruise filled with marvelous views of Disney Springs. You'll be the envy of everyone as you board the classic amphicar before your pilot drives the car right into the water!
Grab a bite to eat at one of the many Disney Springs restaurants with outdoor dining before or after. And since the Amphicar is a bit of a splurge, save a few dollars with these Disney Springs Happy Hour specials.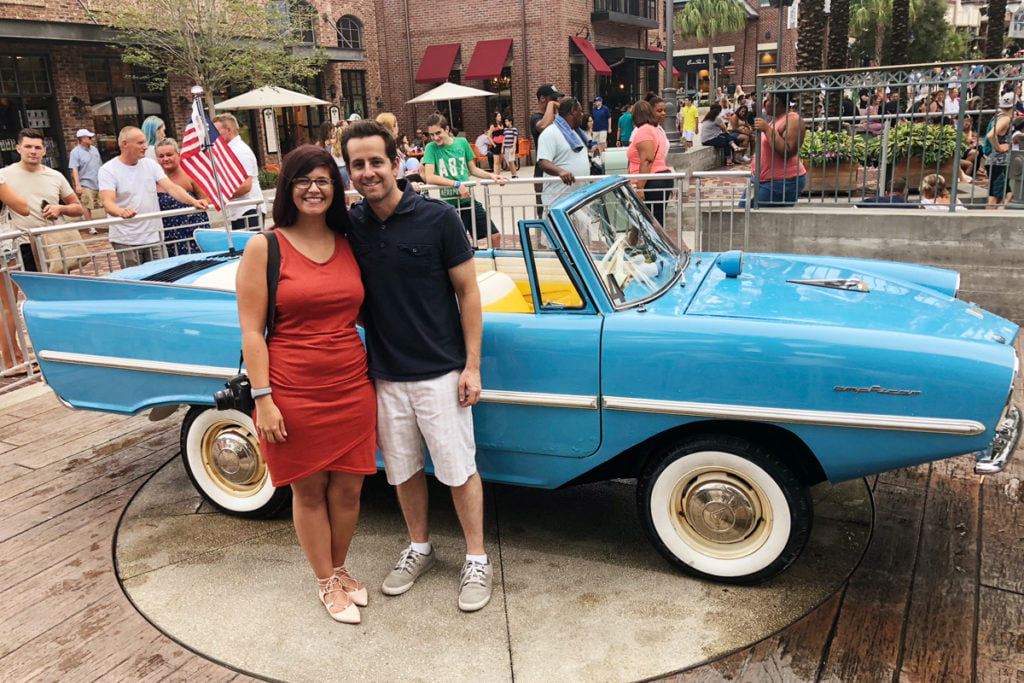 Cost is $125 per car. And 3-4 people can fit in the car, so consider splitting the cost with a friend – make it a double date!
For additional information or to make a reservation, call 407-939-2628.
The Boathouse
1620 East Buena Vista Dr.
Lake Buena Vista, FL 32830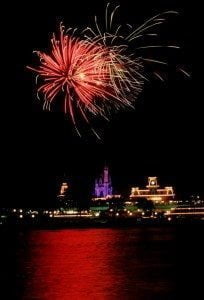 Snuggle close to your sweetie under the stars as you enjoy the Magic Kingdom fireworks show aboard the General Joe Potter ferryboat on the Seven Seas Lagoon. This special cruise offers a buffet of sweets, specialty beverages, and one-of-a-kind views.
Due to capacity limitations, reservations are strongly recommended. Admission is $130 per person and includes tax and gratuity.
Reservations can be made online at DisneyWorld.com/DINE or by calling 407-939-3463.
Guests can park at the Magic Kingdom parking lot ($) and check in at the Ferryboat launch at the Transportation and Ticket Center.
California Grill's New Prixe Fix Menu
If you're looking for a Walt Disney World restaurant to celebrate a special occasion, California Grill at Disney's Contemporary Resort tops the list. California Grill now offers a fine/signature dining experience with a three-course prix fixe menu. 
For $89 per adult, your meal starts off with some fresh sourdough bread that is made in house daily. Then, you can select one option from the "Market Inspirations" section. Some include Black Truffle Pizza and Sonoma Goat Cheese Ravioli. 
If you want to enhance your experience, you can add on the Signature Wine Pairing ($39 per person) or the Deluxe Wine Pairing ($69 per person).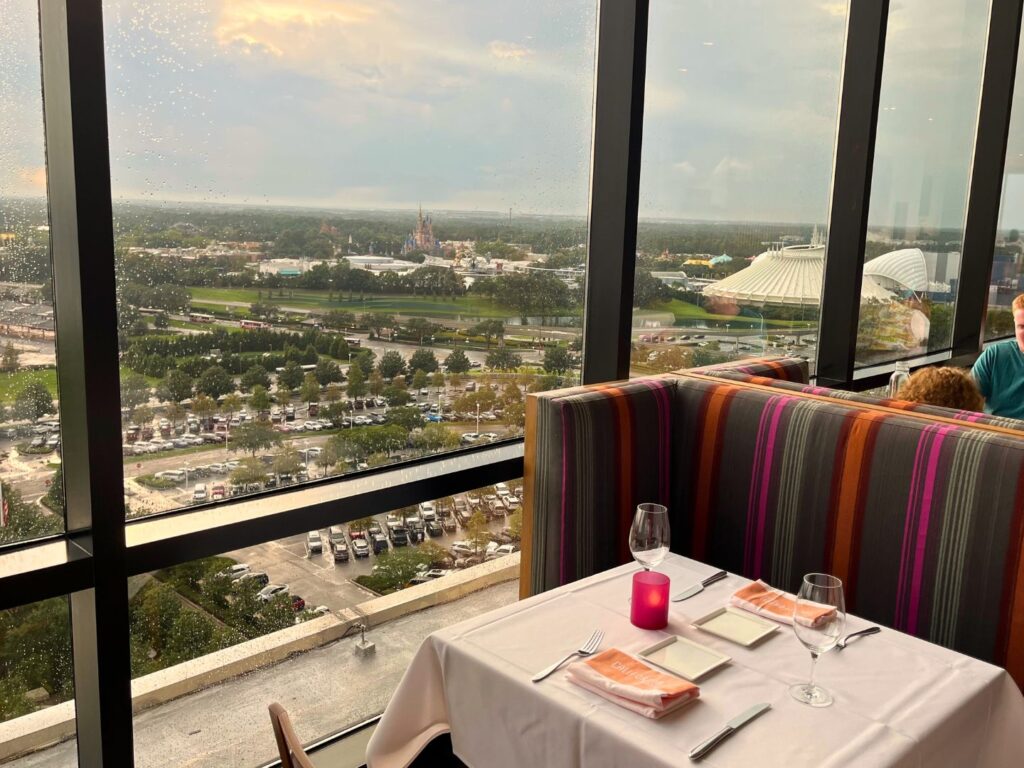 This restaurant is another spot that provides a wonderful view of Magic Kingdom's fireworks as well as a picturesque view of the theme park depending on where you're seated. As you take the elevator up to the venue, you're sure to feel the exclusivity of this legendary locale.
California Grill
4600 N World Drive
Lake Buena Vista, FL 32830
407-939-3463
Disney Springs
With the transformation and addition of new shops and restaurants at Disney Springs, why not spend date night perusing the Marketplace streets? Not only are there marvelous restaurants and bars to discover, like Morimoto Asia, Wine Bar George, or The Boathouse, but nestled among the shops are the Star Wars Galactic Outpost, Sanuk, The Ganachery (ah-mazing chocolates), and Erin McKenna Bakery NYC.
Trying conducting your own Disney Springs pub crawl. As if that wasn't enough to draw you in, performers and live musicians are stationed throughout Disney Springs for your viewing and listening pleasure.
Disney Springs
1486 Buena Vista Dr.
Lake Buena Vista, FL 32830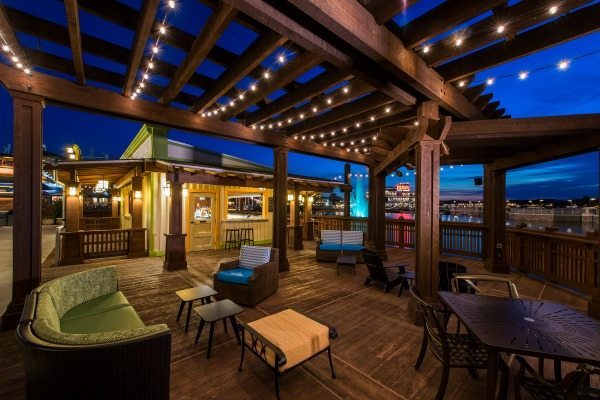 Cirque du Soleil's breathtaking new show, "Drawn to Life", is sure to be a hit on your next venture out together. The show is designed to shock, awe, and journey you through a world where make-believe comes to life right before your eyes.
The theatre is located in Disney Springs. Florida residents can enjoy a special offer starting at $59, for a limited time.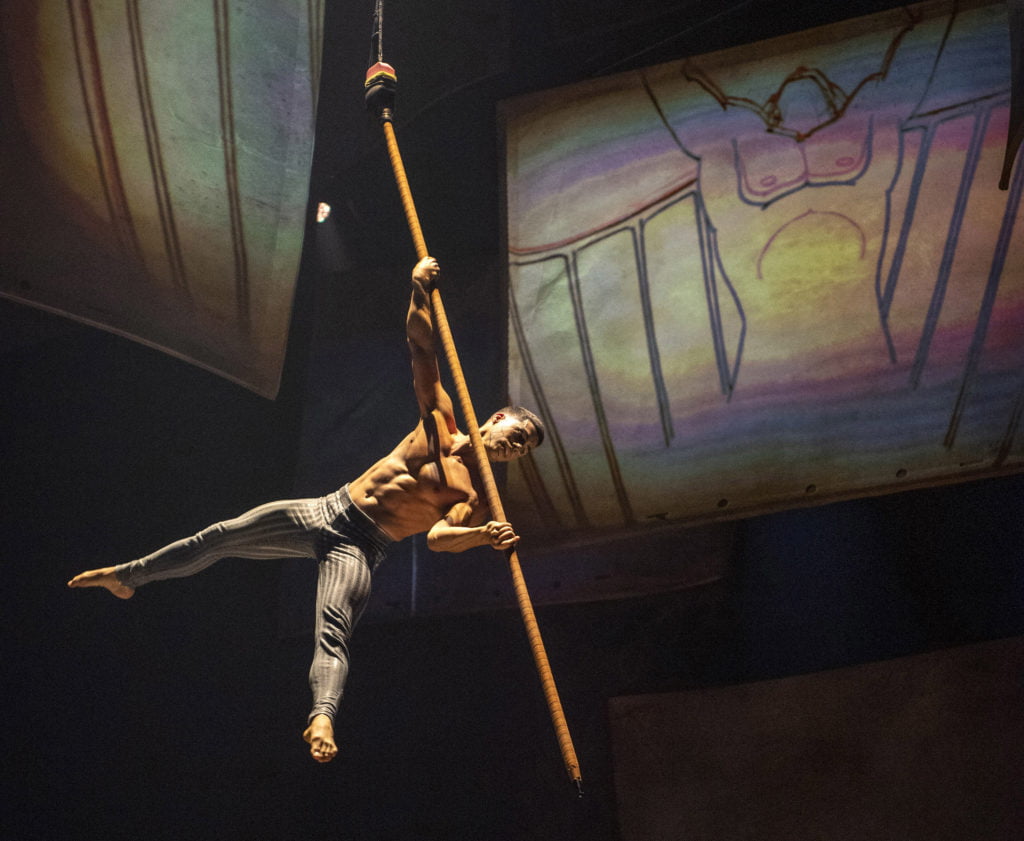 Drawn to Life
1478 Buena Vista Dr.
Lake Buena Vista, FL 32830
Sunset and Cocktails at the Polynesian Resort
Escape to a beloved tropical paradise at the Polynesian Village Resort to enjoy the sunset and delicious cocktails. Located in the lounge off of the Great Ceremonial House, you will find scenic views of the Seven Seas Lagoon and Bora Bora Bungalows. Expect to find exotic drinks to sip and small plates to nibble as you watch the sun set over this tropical paradise. Once the sun has gone down and the moon is up, you can walk hand-in-hand with your sweetie along the torch-lined waterfront.
Take it even further with a Disney monorail pub crawl.
1600 Seven Seas Drive
Lake Buena Vista, FL 32830
407-824-2000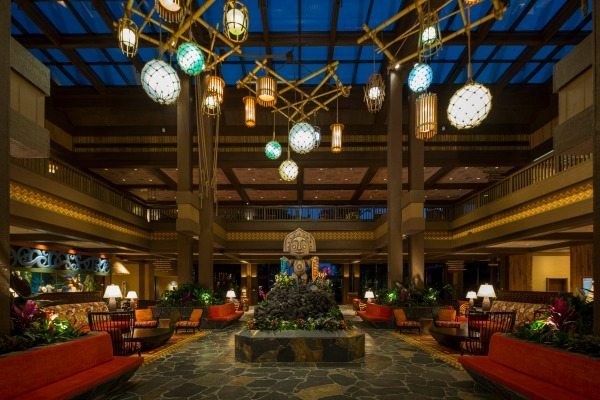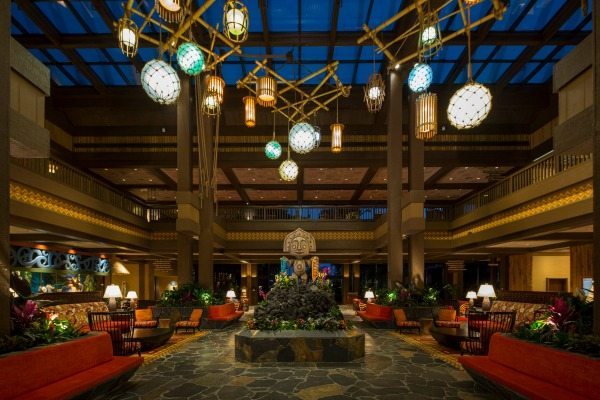 Journey to Atlantic City for your next night out on the town. Aside from the many dining options offered at Disney's BoardWalk, there's also Jellyrolls and Atlantic Dance Hall to keep sparks flying. Sing to dueling pianos with your duet partner at Jellyrolls while enjoying some adult beverages. Or you can get close and dance the evening away at Atlantic Dance Hall. Both establishments are 21+ venues and do not require reservations.
Boardwalk
2101 North Epcot Resorts Boulevard
Lake Buena Vista, FL 32830