Celebrities dominate the Billboard charts, television screens and sports arenas but, as it turns out, they're just like us… foodies! That's right, entertainers of all kinds are whipping up some of Central Florida's best bites. So grab your leading love interest and take a seat at a table worthy of the stars. Here's a round-up of celebrity-owned restaurants in Orlando.
Celebrity-Owned Restaurants in Orlando
Owned by Shaquille O'Neal | Located in Market at Southside
He started his professional basketball career playing for our very own Orlando Magic; and now the legendary Shaquille O'Neal is returning to town. This time Shaq plans to impress fans with his culinary skills.
Big Chicken is slated to open 45 franchise stores throughout Florida including Orlando, with a menu featuring some of the star's favorite home-cooked meals, such as popcorn chicken, Cheez-It-crusted mac n' cheese and hand-crafted ice cream sandwiches. His namesake dish, The Shaq Attack, features a crispy chicken sandwich stacked with pepper jack cheese, jalapeño slaw and spicy chipotle BBQ sauce. Big appetites are welcome!
Owned by Guy Fieri | Located in Winter Park and also Disney Springs
Guy Fieri dubs himself the "mayor of Flavortown," and now you can decide for yourself if he deserves that title. With two quick-service locations in Central Florida, Chicken Guy serves up breakfast, lunch and dinner. Offering sandwiches, salads, tenders, sides, bowls and soft-serve milkshakes, this place is all about comfort food.
Fieri challenges customers to explore a mouthwatering list of 22 different sauce varieties. This includes standard flavors, plus interestingly named blends like Donkey Sauce (mayo, roasted garlic, mustard, Worcestershire and lemon).
Silly date idea: Conduct your own taste test or challenge each other to a blind tasting of all 22 sauce flavors.
Owned by Buddy Valastro Jr. | Located in the Florida Mall
You know him as the "Cake Boss" from TLC's reality series. Buddy Valastro is actually a fourth-generation baker, born into the business owned and operated by his parents. Pretty cool, huh?
Their company's best seller is the lovely Rainbow Cake, comprised of six brightly-hued layers of vanilla-flavored cake, smothered with sweet buttercream icing and finished with heaps of rainbow sprinkles. There are tons of other confections to satisfy your sweet tooth too, like assorted cupcakes, cookies, cannolis, pies and pastries.
Owned by Joey Fatone | Central Florida food truck events
Apparently, N'Sync member Joey Fatone never said "Bye Bye Bye" to his childhood nickname, "Fatone." In fact, a playful take on his last name, this boy-bander goes big to elevate a childhood staple: hot dogs.
Originally opened as a gourmet kiosk within the Florida Mall, Fat Ones closed that shop and shifted gears to become one of Orlando's most famous food trucks. Since Fatone was raised and still resides in Central Florida, he frequently serves up hot dogs to hungry fans himself (and is generous with the selfies).
Owned by Richard Blais | Located within Hyatt Regency Grand Cypress
Situated within the Hyatt Regency Grand Cypress, Four Flamingos is a new concept by Richard Blais, beloved as the Top Chefs: All-Stars winner. The menu truly shines a light on the best foods from our Sunshine State, from fresh-caught surf and fire-grilled turf.
Expect a fusion of tropical ingredients elevating the cocktails, produce and proteins. Open from 5-10 pm only, the dress code is smart casual (meaning no men's sandals or bathing suits). You can join the email list to be informed as to when Blais will be onsite.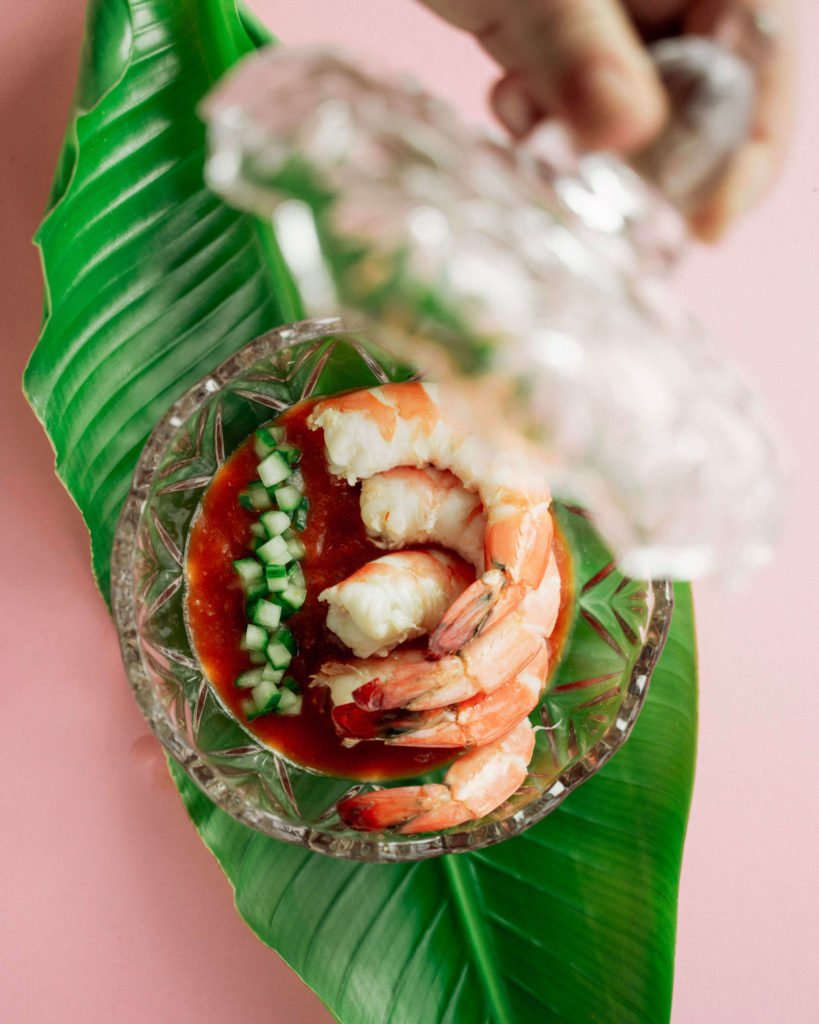 Owned by Gordon Ramsey | Located at ICON Park Orlando
Known for his, um, "bold" personality, Gordon Ramsay boldly masters the quintessential English meal. This fast-casual place serves authentic fish and chips, plus chicken, shrimp, shakes and other sweets. It's a quick, sharable bite to enjoy before daring the many amusements at ICON Park.
You could say Chef Ramsay has added some additional international flair to International Drive!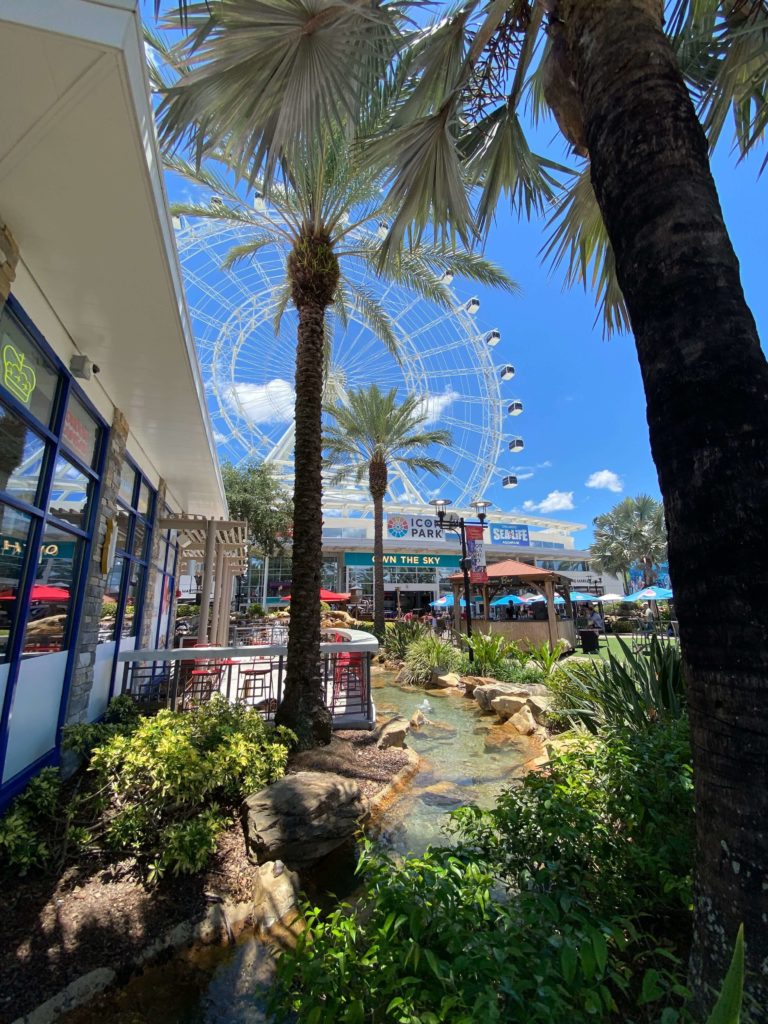 Owned by Blake Shelton | Located at ICON Park Orlando 
Crooner Blake Shelton offers a taste of Nashville right here in Orlando. Part bar, part restaurant, and part music venue, Ole Red is a lively country establishment. While Gwen Stefani's hubby rarely makes an appearance, the talent line-up is still pretty solid.
For grub, the Southern Gentleman is a hearty serving of Wagyu beef topped with fried green tomato, bourbon onion and tomato jam, pimento cheese and a signature sauce. Brave epicureans may order the Bar-B-Que Gator Wings, which is smoked alligator with Tishomingo potato salad, vinegar slaw, orange and BBQ sauce. Then, you can easily line-dance those extra calories right off! 
Owned by José Andrés | Located at Disney Springs
As someone married to a food-lovin' Spaniard, I can assure you that chef José Andrés whimsically transports your taste buds abroad. For special occasions, opt for the Chef's Tasting Menus to savor traditional tapas paired with wines and sherry. Of course, you'll find the menu is heavily peppered with tons of other classics, like cured meats, assorted cheeses, paella, seafood and much more. There is also a brunch menu and an allergen menu. 
Related: What to do if You Can't Get a Disney Dining Reservation
Owned by Masaharu Morimoto | Located at Disney Springs
Every inch of this gorgeous eatery is breathtaking but head straight upstairs to start at the bar. Here you can get a taste of the vision of Iron Chef Masaharu Morimoto. He masterly presents Japanese flavors with melt-in-your-mouth sushi, noodle bowls and more.
Once your dinner table is ready in the main, first-floor dining room, feast on dumplings (pork, napa cabbage and garlic chive) and Buri-Bop (Korean-style yellowtail rice bowl prepared tableside in a hot clay pot with an egg yolk finish) − aka the dish that helped Morimoto earn his Iron Chef title. Order a Morimoto Signature Hazelnut Brown Ale (yes, this Iron Chef has his own beer line made at the Oregon-based Rogue Brewery).
(Featured image above is of Morimoto Asia one of our favorite celebrity owned restaurants in Orlando)
Owned by Art Smith | Located at Disney Springs
Art Smith is a sixth-generation Floridian! That's why, after working as Oprah Winfrey's personal chef and appearing on "BBQ Pitmasters" and "Top Chef Masters," he returned to his local roots. With the slogan "Florida Kitchen. Southern Shine.," Smith magically honors Florida's rich agricultural heritage to present a fresh, farm-to-table experience.
Aside from the comfort-style main menu, Homecomin' has a separate brunch menu, plus moonshine and whiskey menus too.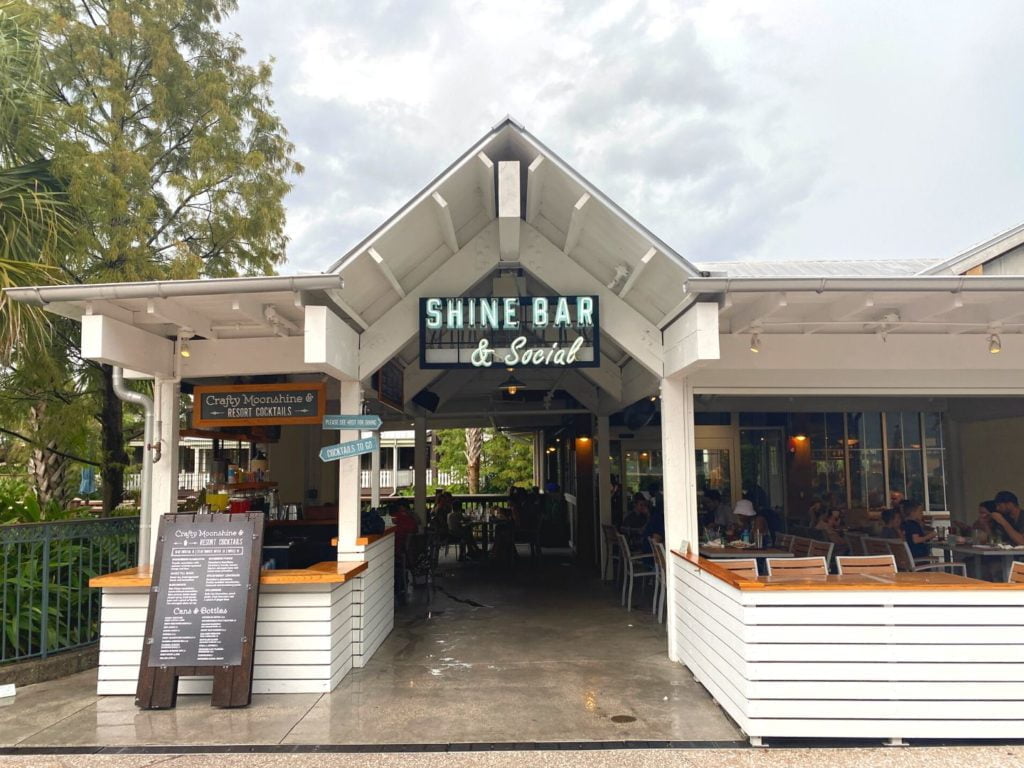 More Celebrity-Owned Restaurants in Orlando:
Bluezoo – a seafood restaurant at Walt Disney World Resort operated by celebrity chef Todd English.
Frontera Cocina – known from Bravo's Top Chef Master's, Rick Bayless conquers Mexican fare at this Disney Springs restaurant.
Margaritaville – at Universal CityWalk, this casual franchise is owned by musician (and cheeseburger lovin') Jimmy Buffett.
Norman's – at The Ritz-Carlton Orlando, this upscale eatery is under the culinary direction of acclaimed chef Norman Van Aken.
Primo – within JW Marriott Orlando, Grande Lakes, this local ingredient eatery just got a 2022 MICHELIN nod thanks to chef Melissa Kelly.
Rock and Brews – with several Orlando locations featuring a lengthy beer list, we can only assume that owner Gene Simmons, of KISS, prefers beers over liquor.
Sister Honey – a hidden gem of desserts made by award-winning baker Evette Rahman.
Wolfgang Puck Bar & Grill – this longstanding Mediterranean-influenced restaurant is owned by famed chef Wolfgang Puck.
 Hungry for more? Check out the Most Romantic Restaurants in Orlando.