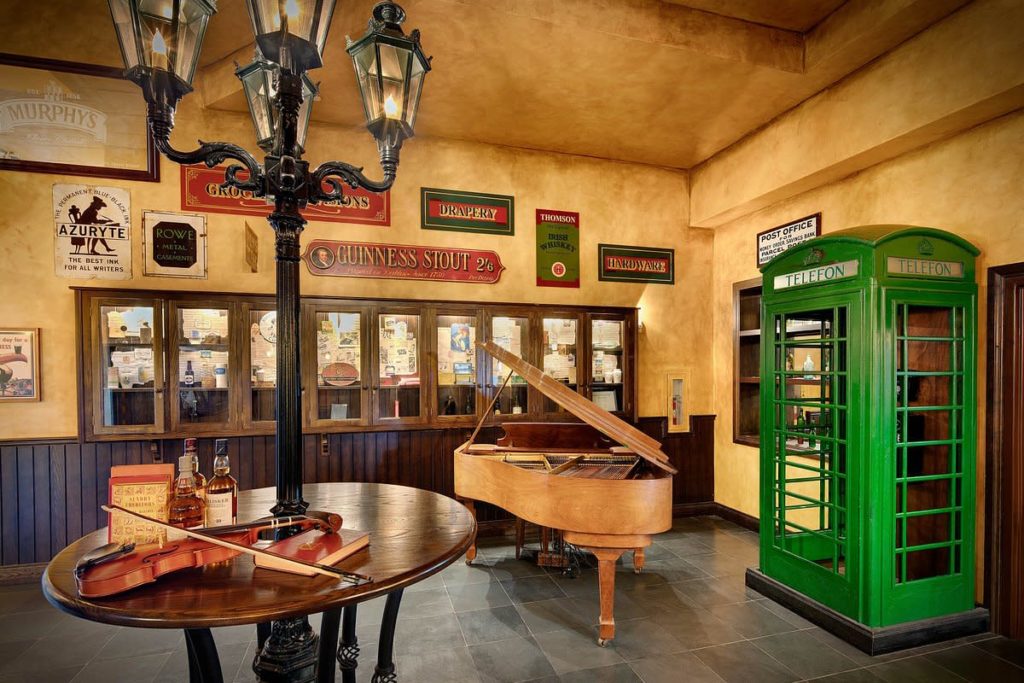 When you get a craving for a Guinness and corned beef, Irish stew, or other hearty eats, you just have to satisfy it. No matter the time of year, Orlando offers some fantastic places to raise a glass and pretend to be Irish for a bit.
These 11 awesome Irish pubs should be on your date night list, or gathering with friends, right now.
Awesome Irish Pubs in Orlando
Raglan Road Irish Pub and Restaurant
Fiddler's Green Irish Pub & Eatery
An Tobar
Harp & Celt Irish Pub & Restaurant
Liam Fitzpatrick's Irish Restaurant & Pub
Finnegan's Bar & Grill at Universal Studios
O'Shucks Pub & Karaoke Bar
The Lucky Leprechaun
Irish 31 Pub House & Eatery
Claddagh Cottage Irish Pub
Sullivan Public House
1640 E. Buena Vista Drive
Lake Buena Vista, FL 32830
This authentic Irish pub (no green beer here!) is a staple of Disney Springs. The interior was constructed using mahogany and aged walnut woods from old churches and bars in Ireland and then shipped to Orlando.
There are so many reasons Raglan Road is at the top of our list. Live entertainment, including live music and Irish dance, is performed in the evening and on weekends. Happy Hour is offered at the outdoor "hole in the wall" bar.
The food here is made from scratch. Come hungry and don't be ashamed to lick your plate.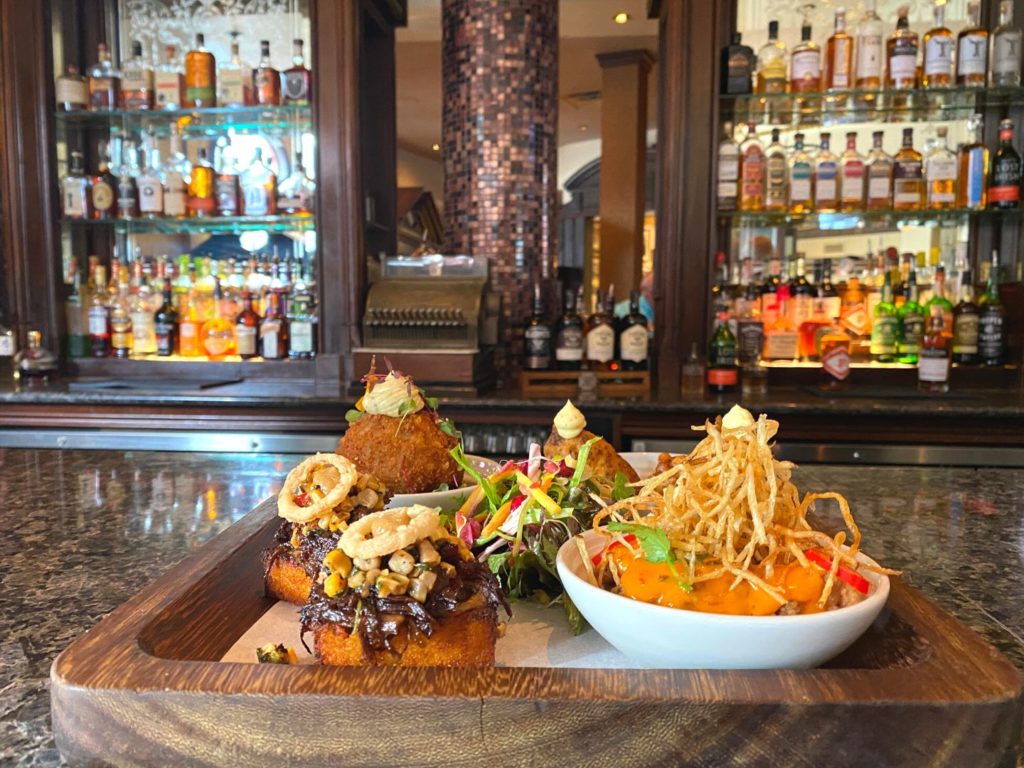 Expand your horizons beyond the typical Jameson and ask your server or bartender for their Irish Whiskey recommendations. Raglan Road has a stash of special Irish Whiskey that can normally be as hard to find as a four leaf clover.
An Irish pub brunch?
Featuring a Full Irish Breakfast, as well as dozens of other brunch specialties made with an Irish twist, this brunch is a stellar way to explore hearty Irish cuisine in a lively setting.
The French Toast is divine!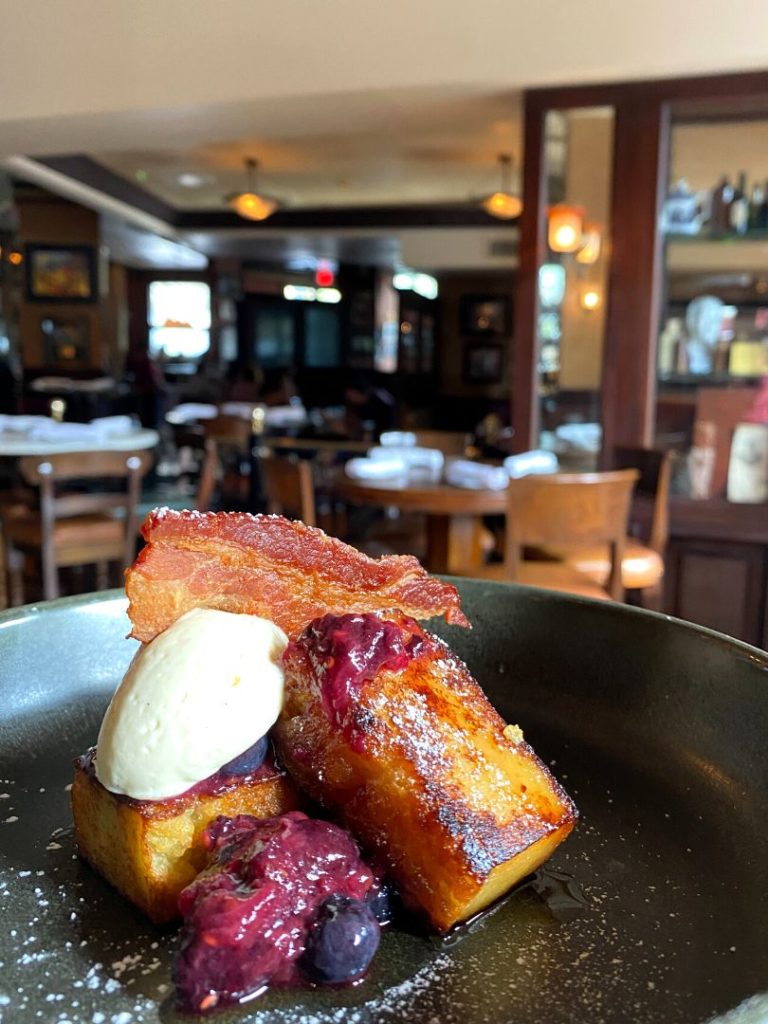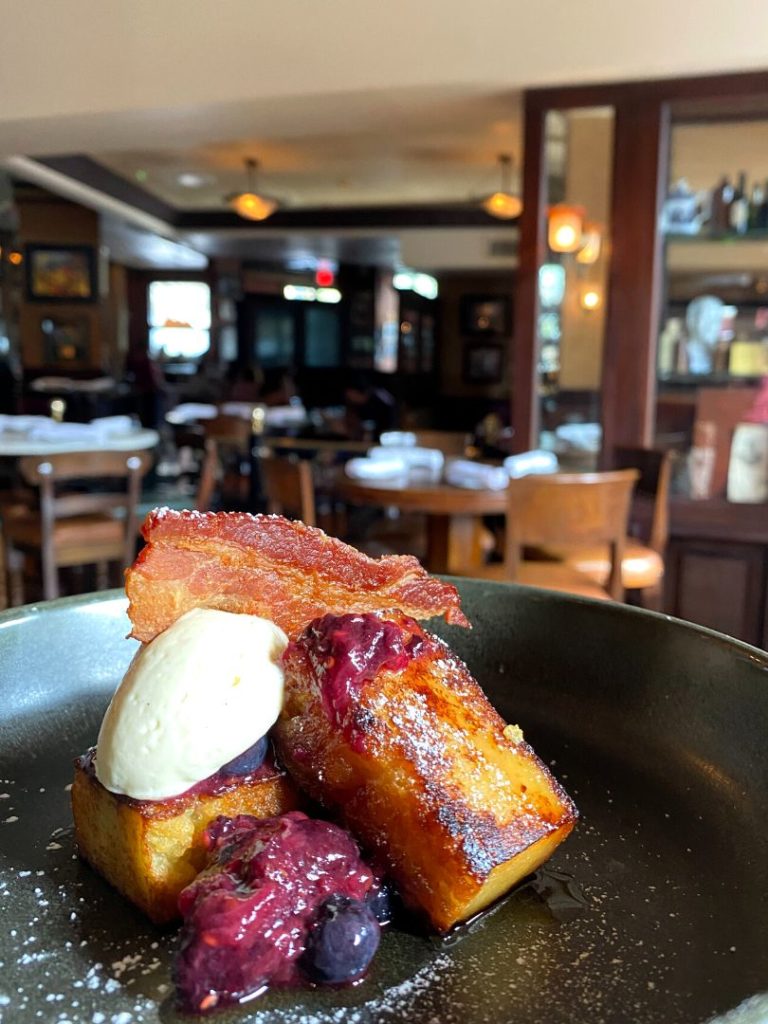 Don't forget to order a true, authentic Irish Coffee with delightful heavy cream on top.
The Rollicking Raglan Brunch fun really takes off at 11am, when the pub's talented Irish dancers and live musicians take the stage.
544 W. Fairbanks Ave.
Winter Park, FL 32789
This traditional Irish tavern is located just a block from Park Avenue and the heart of downtown Winter Park. It has a hearty food menu, great beers on tap, and live music every weekend.
Every year before St. Patrick's Day, they host the Fiddler's Green 5K. It is also a great place to stop by after the annual Winter Park St. Patrick's Day Parade. On the actual holiday every year, the bar typically opens early and has food and entertainment all day long.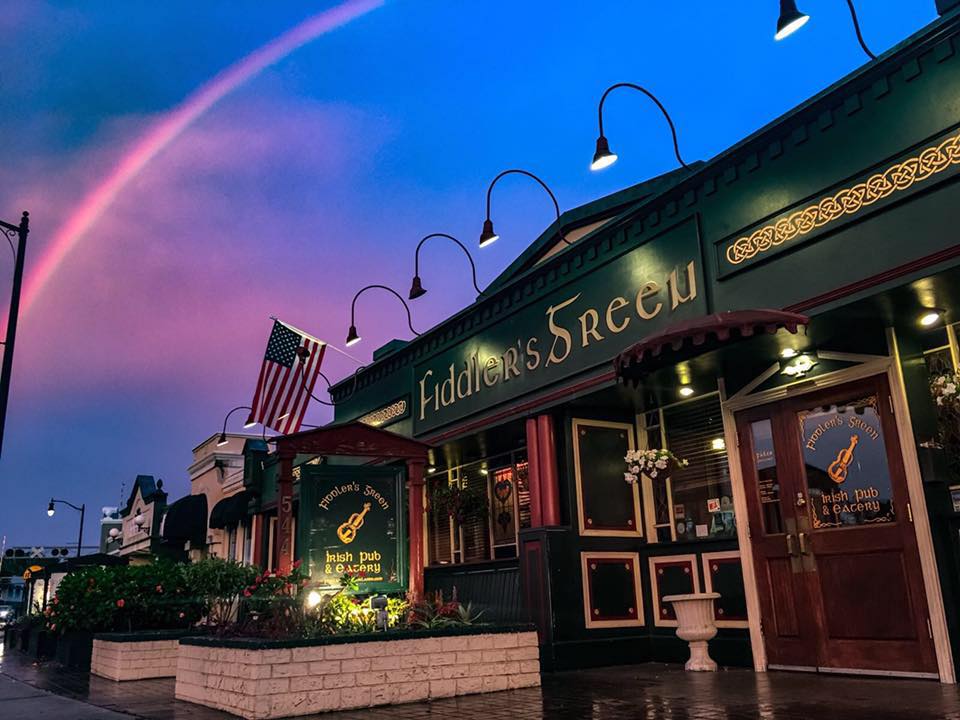 600 N. Lake Destiny Road
Maitland, Florida 32751
You would never expect to find this authentic Irish Pub inside a Sheraton Hotel. And yet, as Irish luck would have it, An Tobar is ready and waiting. The gorgeous wood bar was indeed handcrafted in Irish and sent over to Orlando, technically Maitland.
This spot is super cozy on a rare cold day in Orlando. And when St. Patrick's Day rolls around you can bet there are lots of specials that make this a popular spot.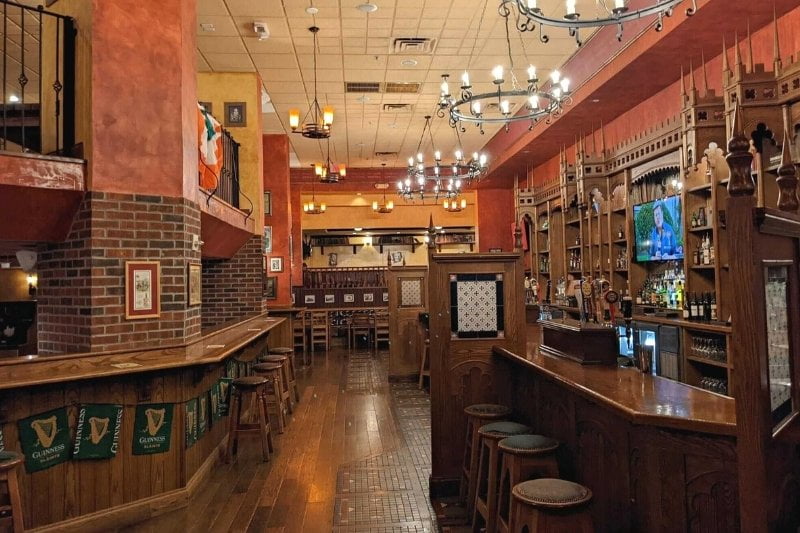 More Irish Pubs in Orlando
Here are some other Irish bars, pubs, and restaurants to check out in Orlando and beyond!
Harp & Celt Irish Pub & Restaurant
25 S Magnolia Ave
Orlando, FL 32801
Liam Fitzpatrick's Irish Restaurant & Pub
Colonial Town Park
951 Market Promenade Ave.
Lake Mary, FL 32746
Finnegan's Bar & Grill at Universal Studios
1000 Universal Blvd.
Orlando, FL 32819
O'Shucks Pub & Karaoke Bar
7467 International Drive
Orlando, FL 32819
The Lucky Leprechaun
7032 International Drive
Orlando, Florida 32819
Irish 31 Pub House & Eatery
65 W Mitchell Hammock Rd Ste 1501
Oviedo, Florida 32765
Claddagh Cottage Irish Pub
2421 Curry Ford Rd
Orlando, Florida 32806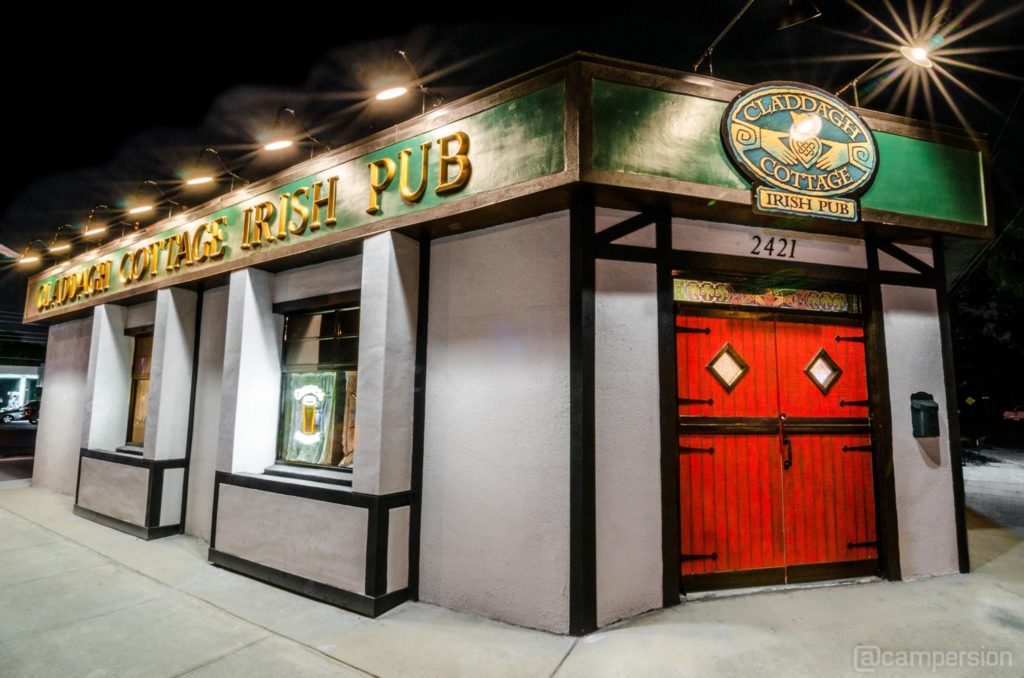 Sullivan Public House
116 E 1st Street
Sanford, FL 32771
2023 Confirmed
5th Annual St Paddy's Day Truck Pull & Street Festival
Saturday, March 18, 4pm – 9pm
2nd Street, Historic Downtown Sanford
Event takes place in the 'Famous L' between Celery City Craft and West End Trading Co. Get together with your tribe and form teams of 10 and pull a fire truck for some major bragging rights, fun and to benefit Special Needs Ability Program, Inc.
Live music on multiple stages, lots of craft beer, food trucks, craft vendors and lots of Sanford Fun
FREE
Jump over to our list of 2023 St. Patrick's Day Events for more fun events.
Feature image credit: An Tobar Irish Pub