lanning a Disney date together takes research. This is especially true now that there are new tools for avoiding long lines at Walt Disney World. This guide covers the easiest ways to avoid long lines at Walt Disney World, with some insider tips too.
FYI: Most of these time-saving steps involve spending extra money. However, there are three keys to avoiding long lines that do not involve spending extra money:
Learn about and use Disney's Genie app – it's free
Get to the parks well before they open
Stay in the park as late as possible
Bonus tip – plan your meals ahead using Disney's mobile ordering
Don't forget to make time for romance at these Most Romantic Spots at Disney World. You'll also want to plan your dining in advance, here's What to Do If You Can't Get a Disney Dining Reservation.
Now, let's dive into each step. If nothing else, be sure to read the section below so you can learn about Disney's Genie service and Lightning Lane.
1. Learn About Genie and Lightning Lane
Let's start with the basics. There are four terms that you need to know:
Genie: Disney's new feature in the MyDisneyExperience mobile app that personalizes tips and information based on your interests. It is free to use.
Genie+: An add-on that allows you access to Lightning Lane at certain attractions. This is paid per person, per day.
Lightning Lane: The physical lane at which guests can bypass the regular standby line.
Individual Lightning Lane: The ability to purchase Lightning Lane access to a participating attraction. These attractions are separate from the Genie+ access and do not require purchase into Genie+.
With me so far? Genie+ replaces Disney's former FastPass system. It is an upcharge per person, per day. You can start booking Genie+ Lightning Lane times right at 7am each day that you have made a park pass reservation.
You can only book one Genie+ attraction time slot at a time. Another time slot is available after 120 minutes, or once you've used your current Genie+ attraction time slot, whichever comes first.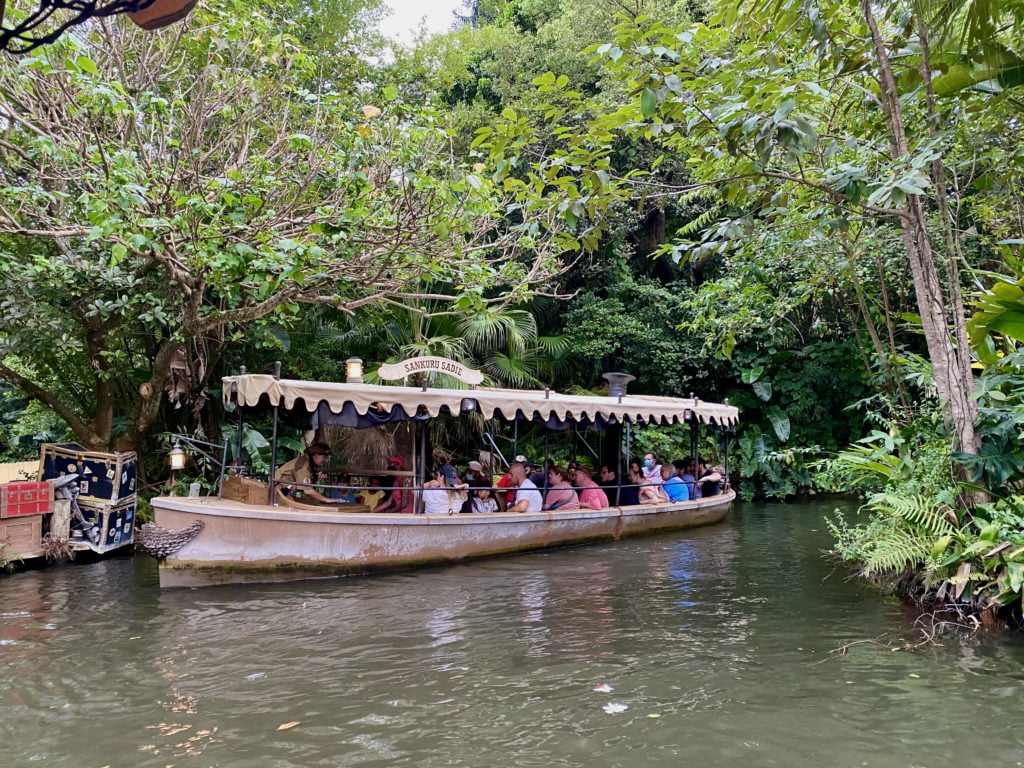 Alternatively, Individual Lightning Lane is purchased per attraction. This service is limited to the most popular, big-time attractions. Each Disney World theme park currently has two attractions that are part of the Individual Lightning Lane program. The price is per person and you can choose from a variety of time slots.
Once you've used your individual Lightning Lane you cannot book the same attraction on the same day.
Can I purchase Genie+ in advance?
If you would like to add Genie+ to every day of your ticket package, it is sadly no longer an option. Genie+ is only available the same day you want to visit, one day at a time, and it is subject to availability. On peak days it may sell out, and the total availability of Genie+ may fluctuate by day and season.
Head to Disney's official webpage dedicated to Genie+ and Lightning Lane to learn more.
When can I book Genie+ attractions and Individual Lightning Lane?
You can book Disney Genie+ attractions at 7 a.m. 
Individual Lightning Lane attractions (which are an additional cost) can be booked at park opening. Guests staying at a Disney Resort hotel can book Individual Lightning Lane attractions at 7:00am, while everyone else is after park opening.
Genie+ = 7:00am
Individual Lightning Lane = 7:00am if staying at a Disney hotel, parking opening if not
How do I redeem Genie+ to access Lightning Lane?
Once you've experienced the attraction you selected in Genie+ (or the arrival window has passed), you can use the app to check your My Day itinerary or Tip Board to see when you're eligible to make another selection. You can make selections up to regular park closing.
Disney Genie+ Lightning Lane entrance once per day. You cannot use Genie+ Lightning Lane for the same attraction again on the same day.
2. Get A Disney World Hotel Room
If the idea of using Genie+ sounds good to you and your honey, then consider making your time more magical by booking a Disney World hotel room. Guests of Disney World hotels get three big perks to help them avoid long lines:
Early booking windows for Individual Lightning Lane attractions starting at 7am, while everyone else has to wait until the park opens
Access to a select Disney World theme park 30 minutes early before park opening, every day
Guests of Disney Deluxe hotels, and Deluxe Villas (Disney Vacation Club), have exclusive access to extended evening hours on select evenings
Getting into the park just thirty minutes early may not seem that big at first. But, think about it. If you don't have this early entry access you're now going to be behind those that do have early access, and it also means there will be people in line at most attractions before the park officially opens.
This early entry is a great time for resort guests to ride the top-tier attractions that are part of the Individual Lightning Lane upgrade option, without paying the money to bypass the standby line.
For example, at Disney's Hollywood Studios, the Individual Lightning Lane attractions are Mickey & Minnie's Runaway Railway and Star Wars: Rise of the Resistance. Both of these attractions are open during Early Entry. So if you're a resort guest, head to these two attractions as soon as you're let in for Early Entry rather than spending the money on Individual Lightning Lane.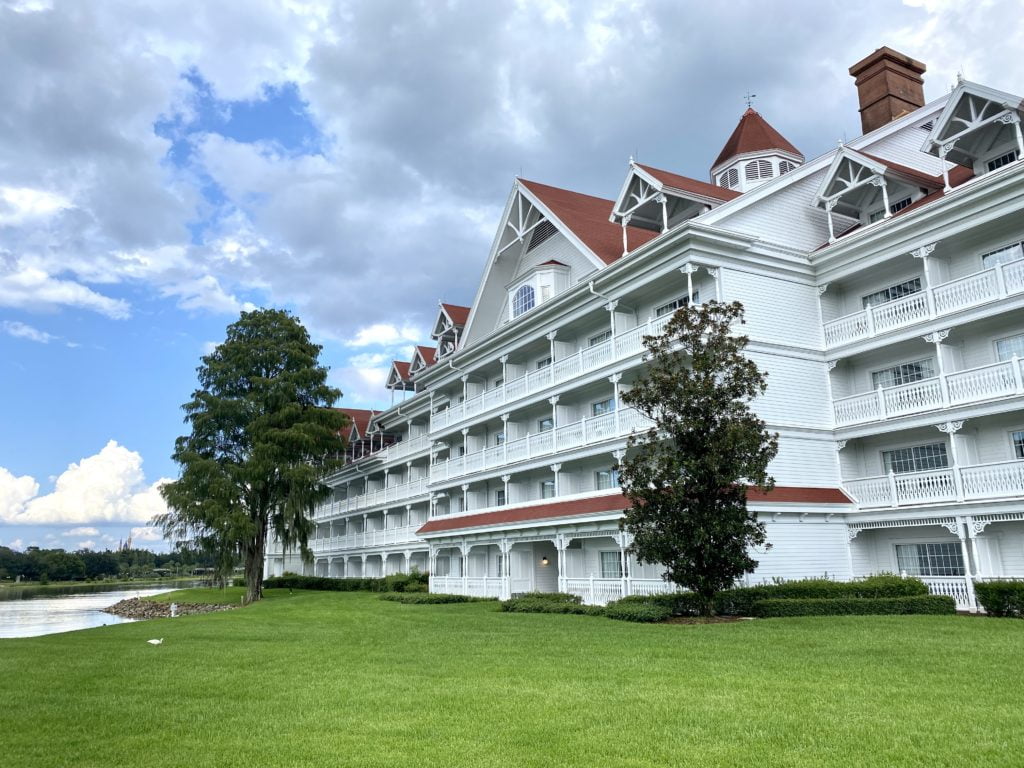 Another huge advantage of staying at a Disney-owned hotel is the extended evening hours. But this is only offered to the top tier of Disney hotels.
Disney Deluxe hotels, and Deluxe Villas (Disney Vacation Club), have exclusive access to extended evening hours on select evenings. Currently, this is only offered at Magic Kingdom and Epcot (which are the two most popular parks). We've seen lots of guests be able to ride four and five attractions in under an hour during these extended evening hours.
3. Get A Park Pass Reservation
Before you can plan a Disney day together, you need to secure your spot. In order to visit a Disney theme park, a reservation is required. Certain peak days and weekends can book up, so make your Disney Park Pass Reservation as soon as you know you're ready to visit the Most Magical Place on Earth.
Look for Bonus Days
If you want to save time at Walt Disney World, it's best to visit when it isn't busy. A good rule of thumb is if school is in session then Walt Disney World will be quieter.
If you are a Walt Disney World annual passholder you can look for "bonus days." Booking a Park Pass Reservation during one of these "bonus days" will not count against your given allotment of how many reservations you can hold at one time. These days are also a good indicator that the park will not be that busy.
4. Go Early
Disney favors the early riser.
If you want to avoid long lines there's no simpler way than to wake up early and get to the park before it opens. Whether you have access to early entry or not, being at the park entrance before it opens will save you lots of time.
Usually, you can get in 2-3 rides during the first hour of park operation.
5. Ride During Non-Peak Times
If you're just not an early riser, then the next best thing is to ride during non-peak times.
These special windows of time are not as plentiful as they used to be since there aren't any long parades in any of the parks. Still, lunchtime and fireworks time generally mean shorter lines.
6. Stay Late
This is where being local comes in handy. Or, if you're staying at Disney hotel, it is easy to take a break in the middle of the day so you have more energy to stay late at night.
Many people are not aware that the rides do not shut down at the park's closing time.
As long as you make it into the line before closing, even just one minute before closing, you can ride the ride. This is one of my favorite ways to avoid long lines at Disney. You'll often find wait times are dramatically lower during the last hour of operations (the exception being when there is a special event).
Make the most of that last hour, all the way to the last minute.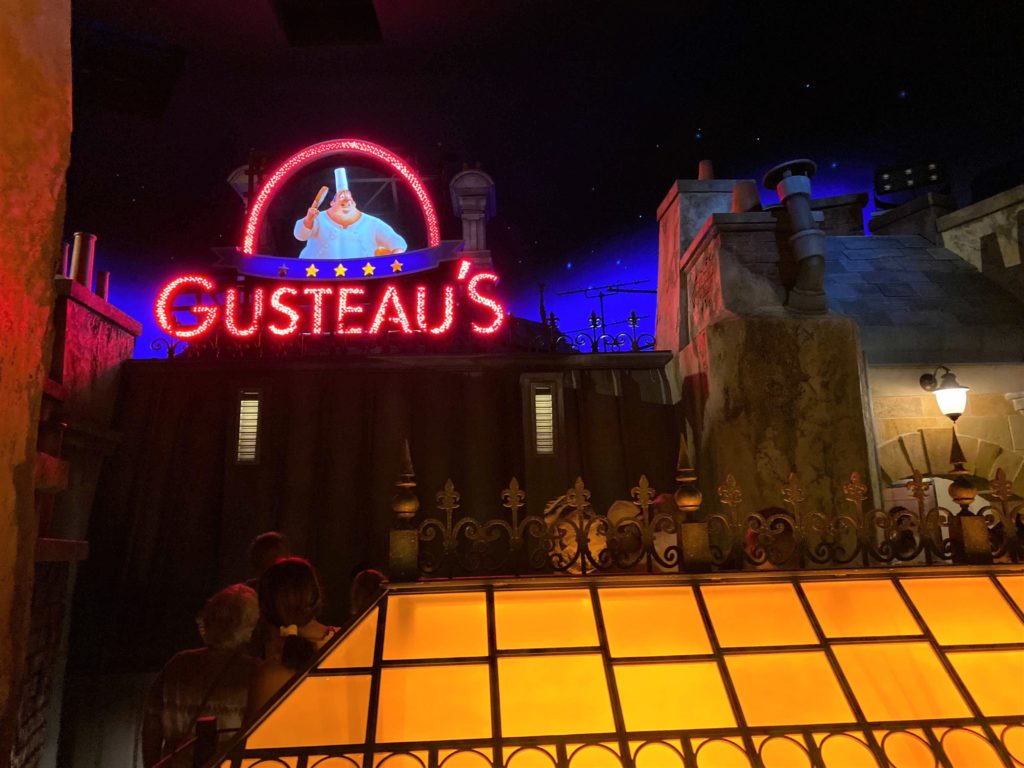 7. Splurge on a VIP Tour Guide
If you and your honey are celebrating a special occasion, or maybe you have family or friends in town, there's a splurge at Disney that is totally worth it.
Booking a VIP Tour Guide is the ultimate luxury way to avoid long lines that will save you hours and make your visit as hassle-free as possible.
A Disney VIP Tour Guide can cost a lot of money, and pricing does change based on the season. All Private VIP Tours must be booked for a minimum duration of 7 continuous hours. So the price tag can be quite high. But it is the ultimate Disney service, giving you personalized itineraries as an expert Disney tour guide assists you throughout your time in the park.
Recap: Tips for Using Genie, Genie+, and Lightning Lane
Let's wrap up with some reminders and tips about the Genie app, the Genie+ upgrade, and Lightning Lane.
Genie is a free feature from Disney which uses big data to offer personalized planning and tips to save you time
Go into the app before you head to Walt Disney World and get familiar with it ahead of time
Make sure anyone going with you is linked into your account
You can Mobile Order quick-service food in the app, the earlier in the day you do this the more timeslots are available for food pick-up
Genie+ is an upgrade in the app so you can book Lightning Lane access to select attractions
You can book one Genie+ Lightning Lane per 120 minutes, starting at park opening, or once you've used your current attraction, whichever comes first
Individual Lightning Lane is for the most popular rides at Disney World and is separate from the Genie+ upgrade
Tips for Saving Time at Disney World – that have nothing to do with rides
There are other ways to save time besides the rides.
Use mobile ordering for your food in advance while waiting in line for a ride
If there are multiple lines, the lines all the way to the left or all the way to the right are usually shorter
Shop mid day versus the end of the day when it gets real busy at the front of the park
If there is a long line at a merchandise shop, briefly look around, usually there are multiple register stations in each shop
Don't get to a show too early, 10 minutes is usually enough aside from peak holidays
The restrooms just outside each park's entrance are often less busy
Familiarize yourself with the layout of each park (Disney World maps)