Winter Garden's food hub, Plant Street Market, wows with its stellar selection of local fare, artisan goods, and craft beer. We love the massive outdoor patio and the Plant Street Market Restaurants are destinations in their own right.
Here are six reasons you should visit soon:
Crooked Can Brewery
AntiquiTEAs
Axum Coffee
The Local Butcher and Market
Hunger Street Tacos
David Ramirez Chocolates
Plant Street Market
426 W Plant St, Winter Garden, FL 34787
Open 7 days a week, some businesses closed on Mondays
Two parking lots, plus street parking
Undoubtedly one of the best breweries in Orlando, Crooked Can is iconic. This local hotspot sports a taproom and brewery featuring flavorful craft draughts of microbrews made on site along with an assortment of seasonal guest taps. Catch live local music on the patio Saturday nights.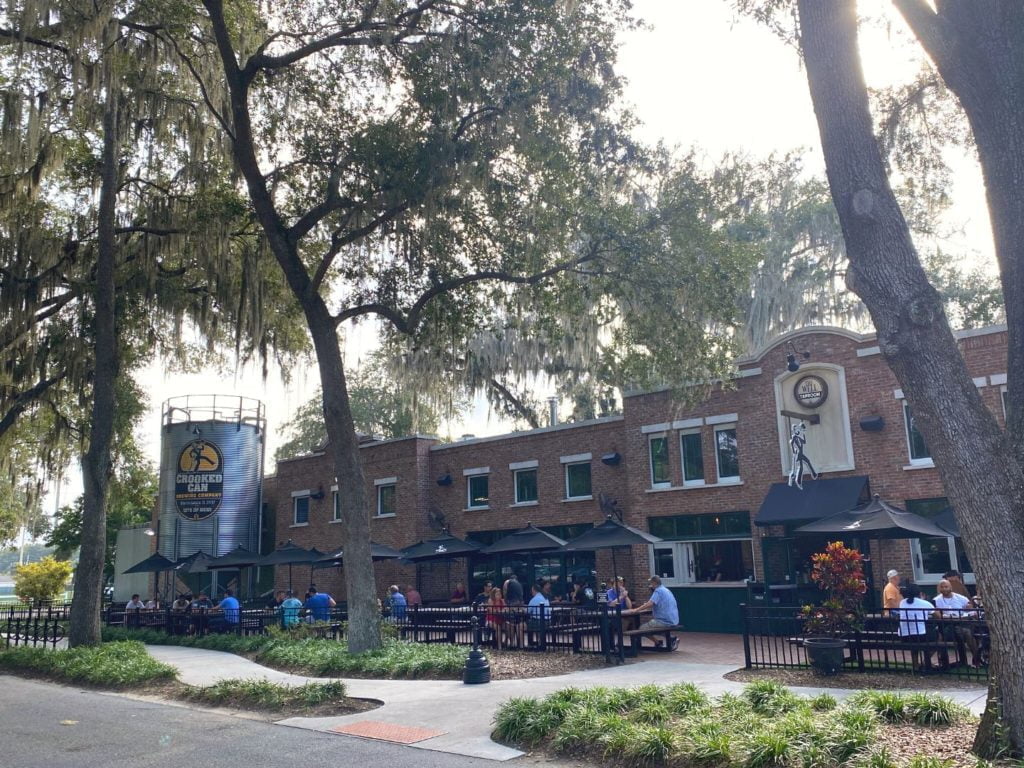 Even if you're not a tea drinker, you may know someone who is. And if that is the case then a visit to AntiquiTEAs is a great idea. Not only can you order freshly brewed teas and specialty beverages, but you can also take home a variety of teas.
The selection of loose leaf teas at AntiquiTEAs can be overwhelming. So if you're not sure what to take home, either for yourself or as a gift, just ask for some recommendations.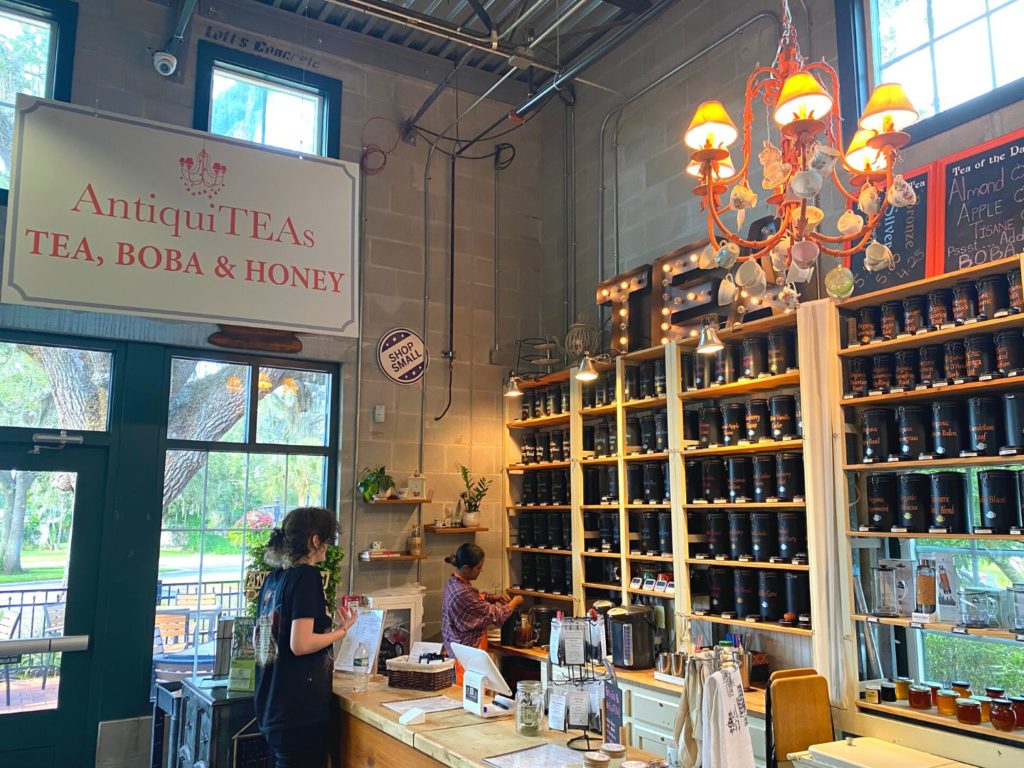 It's hard not to want coffee after being overtaken by the wafting aroma of fresh coffee beans roasting. Get your fix with roasted and brewed on-location blends, cappuccinos, and lattes. Or, take home a bag whole bean or ground coffee. The best part: all profits support Axum's mission of fighting social injustice both locally and globally.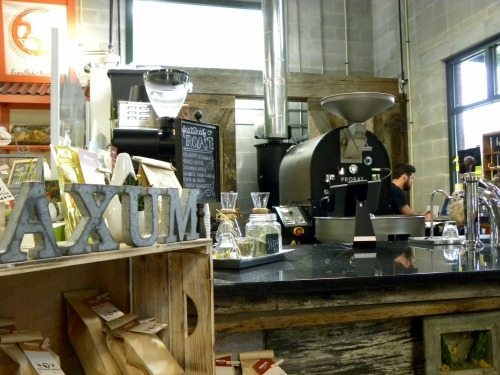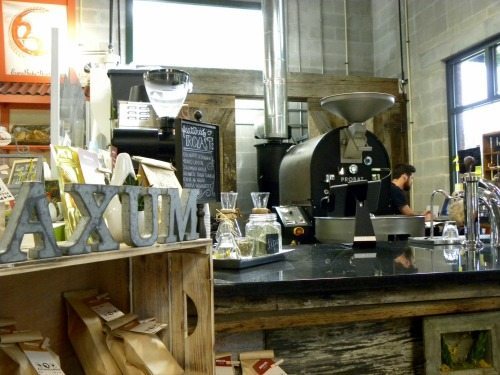 READ MORE: Coffee Shops in Orlando for Serious Coffee Lovers
This throwback to simpler times offers choice cuts as well as ground beef to-order and specialty meats like alligator, venison, and veal. This is the place to pick up that special steak for your weekend BBQ.
If your carnivorous craving must be satisfied quickly The Local Butcher and Market has a selection of eats like burgers fresh off the grill.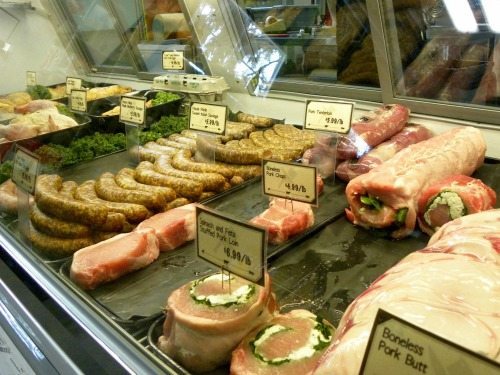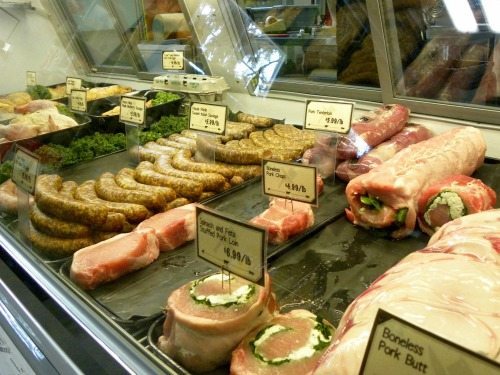 For many locals, Hunger Street Taco is one of the best taco spots in Orlando. The original outpost on Fairbanks Ave in Orlando continues to stand strong and draw a crowd. And now Plant Street Market proudly offers its own Hunger Street Tacos stall.
Spoil yourself with decadently hand-crafted artisan chocolates by local celebrity chef David Ramirez, who served as executive pastry chef at the Rosen Shingle Creek. How can you not try the chocolate-covered bacon with toppings like peanuts, bacon and volcanic salt? Of course, the artisan truffles and chocolates are the stars here.
Whether you stop in for Valentine's Day or a random Thursday, David Ramirez Chocolates is a must-stop at Plant Street Market.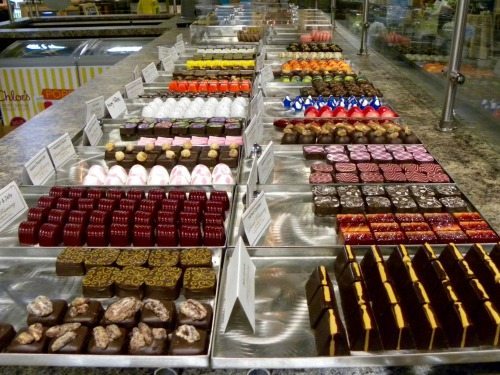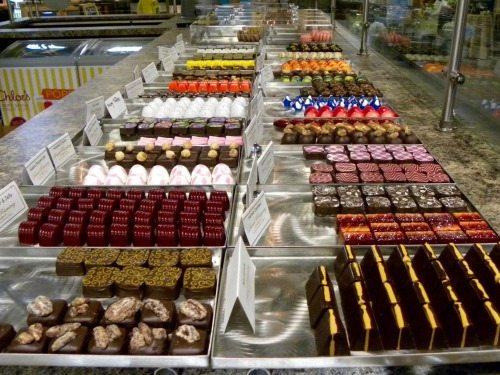 Want even more reasons to visit Plant Street Market?
The outdoor dining here is phenomenal. The outdoor patio wraps around the entire building. Also, there are many weekend events at Plant Street Market as well, including a massive Oktoberfest event not to be missed!
Even more delicious food and drink await on the rest of Plant Street in Winter Garden. Plan your date with our Culinary Map of Plant Street Eats.