Here's an irrefutable fact about dining: we want to be closer to our food. And not just because we're valuing craft and quality more than ever, but because we crave the story and the humanity behind what we eat.
Perhaps this is why we love chef's table experiences. A good chef's table is more than a menu of food; it's a journey with the chef as the narrator. It also helps that it makes people feel like royalty! Consider the Chef's Table at Highball and Harvest for your next romantic experience in Orlando. In this blog post, we'll quickly go over what you need to know.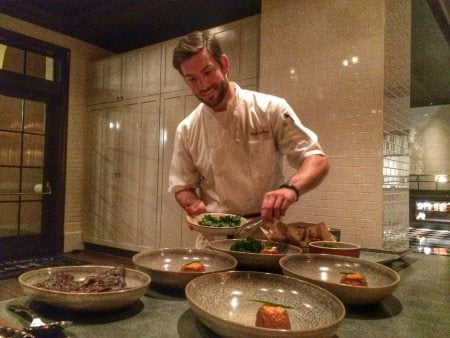 Chef's Table at Highball and Harvest
This journey through the Chef's Table at Highball and Harvest was originally published in 2015 and has been updated periodically, most recently in October 2022 by Dani Meyering.
What could be more decadent than having a meal dotingly prepared by the chef just for you? While everyone else in the restaurant orders off the menu, you travel through a series of surprises and delights that have been designed for you and only you.
Enchanting, immersive and engaging: that's precisely how I would describe the new Chef's Table Experience at Highball and Harvest… but I'd add superbly delicious to that list of descriptors.
To those who've dined there, it likely won't come as a surprise that Highball & Harvest has a chef's table experience. The highly praised Ritz-Carlton Orlando restaurant is all about steeping everything in a story. From the cocktails to the mural to the sugar caddies, everything at H&H has a tale and everyone is dying to tell it.
Same goes for everything coming out of the kitchen where Chef Pizzo oversees a menu of Southern-ish fare with a zealot-like passion for local sourcing. How local? Try the-7,000 square-foot onsite Whisper Creek Farm, which sends everything from peppers to pumpkins to H&H.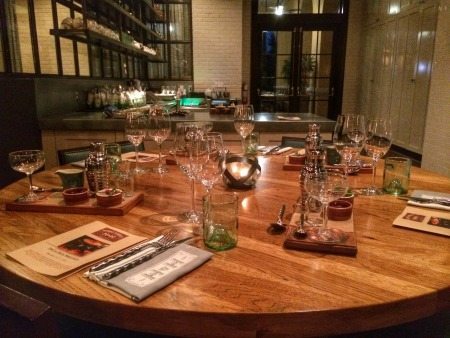 When Chef Pizzo begins sending out his chef's table courses—of which there are four plus an amuse, and dessert—he delivers them personally and tells the story of each one. What's in it, where it came from, how he made it and why he prepared it that way. For foodies, this is heaven.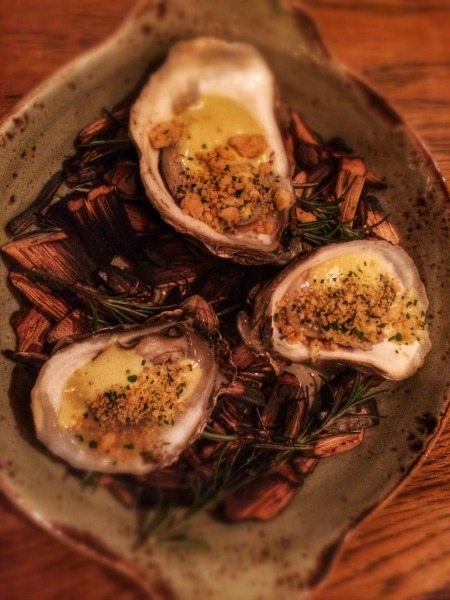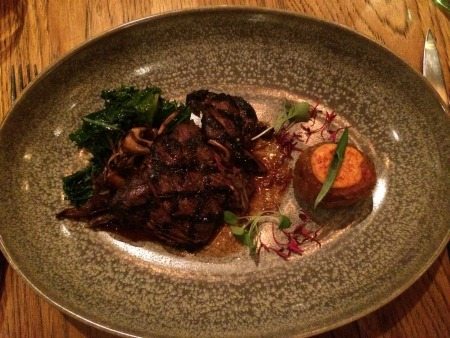 Soon the Chef's Table at Highball and Harvest will be reimagined. We hope to share details soon.
In the meantime, you can book a Chef's Table by reservation only.
Contact Ashley Derusha at Ashley.Derusha@ritzcarlton.com or call (407) 206-2400.
Chef will be preparing a special menu for you and will work with any dietary preferences you may have.
Priced at $235 per guest, if you would like a wine or cocktail pairing with the courses this will be an additional $150 per guest, or you can choose to order drinks a la carte throughout your meal.
There is no minimum number of guests, and the maximum is 6. This is reservation only and the date will need to be approved by chef.