If you're not from Florida or have lived here a while, chances are your skate skills leave something to be desired. But with a little practice and training, ice skating can be a terrific option for couples looking to get moving on their date night. As an added bonus, spending an hour or two inside a frosty ice rink is a great way to beat the heat.
If you're an ice skating newbie, consider checking out the Learn to Skate group classes offered at Ice Den at RDV Sportsplex in Maitland. Participants meet once a week for a 30-minute class. Sessions are eight weeks long with achievement testing on the last day of class.
This beginner class focuses on fun and safety. Off the ice, students learn to properly tie and walk in their skates. On the ice, students learn to safely fall, stand independently and begin forward skating and gliding. If you have never taken lessons before, we recommend that you take this class first.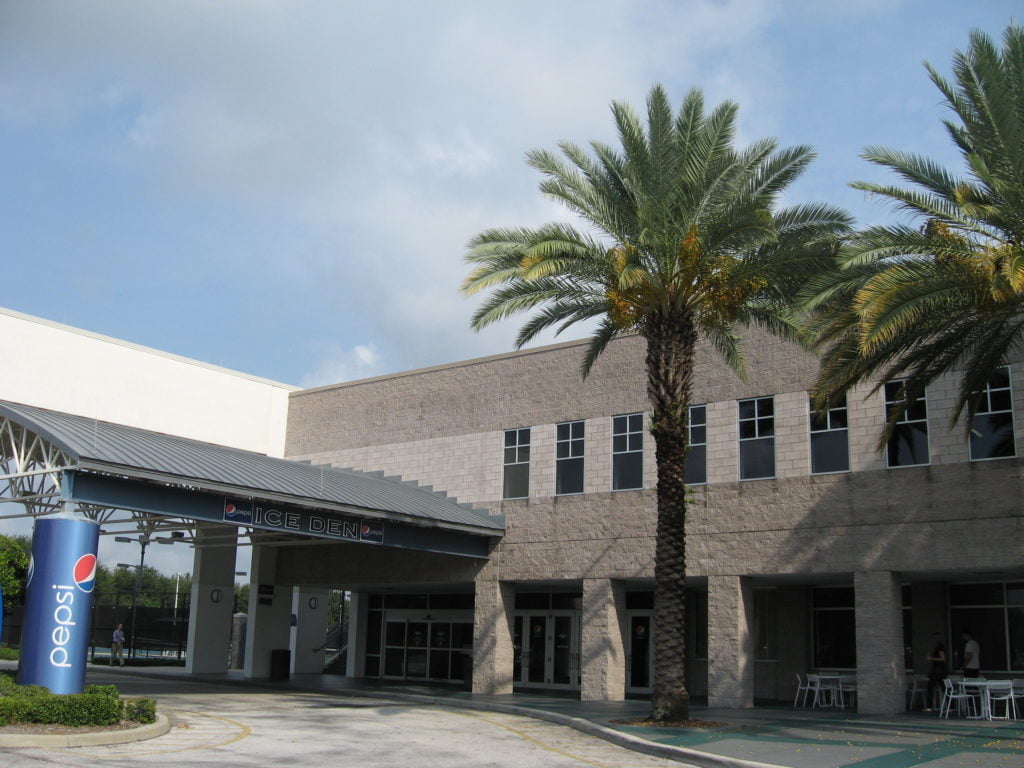 UPCOMING SESSIONS FOR ALL AGES
Registration Coming Soon!
Fall II Learn to Skate Dates 2022:
Tuesday: October 18th – December 6th
Wednesday: October 19th – December 7th
Saturday: October 29 – December 17*
*No Saturday Class on November 26th
Learn to skate FEES
The cost to learn to skate is $110 per participant for all 8 weeks (pricing will be updated once 2022 registration opens). Skate rental is not included but can be purchased for $3.75 per class or $28 (tax not included) for the 8 week session. You do not have to be a member of RDV Sportsplex to participate.


FREE PUBLIC SKATE SESSIONS
Participants will also receive 8 FREE Public Skate Sessions to practice their skills (excluding Friday and Saturday nights) and a 15% coupon off 1 item in the Pro Shop. These freebies expire at the end of the session. All Learn to Skate participants are encouraged to practice their ice skating skills during weekday and weekend afternoon public skate sessions. Public ice skating schedule.
Feature image credit: orensteinsolutions.com