After the Vietnam War, the USA saw an influx of war refugees. Many immigrants chose central Florida to make a home, where they set up shop just north of Downtown Orlando. Cities like New York may be known for their "Little Italy," and their "China Town." But Orlando is home to a bustling "Little Vietnam." It is beloved by the Orlando community as a premier destination for foodies. 
But, these city blocks are more than just pho. The area is rich with culture, commerce, and food showcasing flavors of countries like Korea, China, Japan, Taiwan, Thailand and Laos. 
Head to the Mills 50 district, park the car, and take stroll. This date night is sure to be packed with flavor as you stop in for small bites and dishes of some of the best cuisine the City Beautiful has to offer.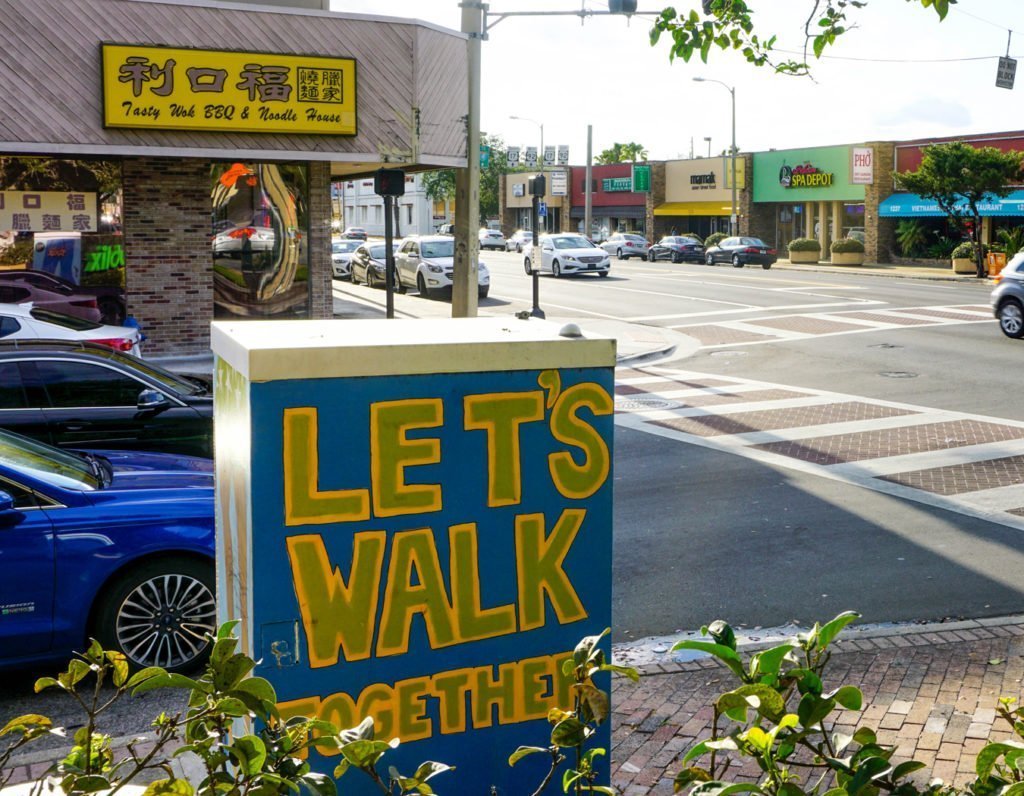 Boba Tea in Little Vietnam Orlando
Start date night with something to sip on as your stroll – a cool cup of Boba tea. The drink, popularized by the Taiwanese, is refreshing and served with a thick straw to capture the tapioca balls that fill the bottom of the drink. Try a truly authentic flavor, like Durian, Lychee or Taro. Customize your drink to your desired sweetness level, and experiment with add-ons like cheese foam. If oolong, earl grey, black tea, or green tea aren't your style, give your iced coffee an upgrade and make it a boba coffee.
Chewy Boba Company –

1212 E Colonial Dr, Orlando, FL 32803

Gong Cha Orlando

– 2100 E Colonial Dr Unit D, Orlando, FL 32803

Möge Tea

– 636 N Mills ave Unit#A, Orlando, FL 32803

ViVi Bubble Tea

– 1111 E Colonial Dr, Orlando, FL 32803

ROYALTEA Orlando

– 714 N Mills Ave, Orlando, FL 32803

WOW Fresh Smoothie

– 1216 E Colonial Dr Suite 9, Orlando, FL 32803


More than just boba tea, WOW also serves up fresh fruit juices, slushes, and smoothies; perfectly refreshing on a hot day.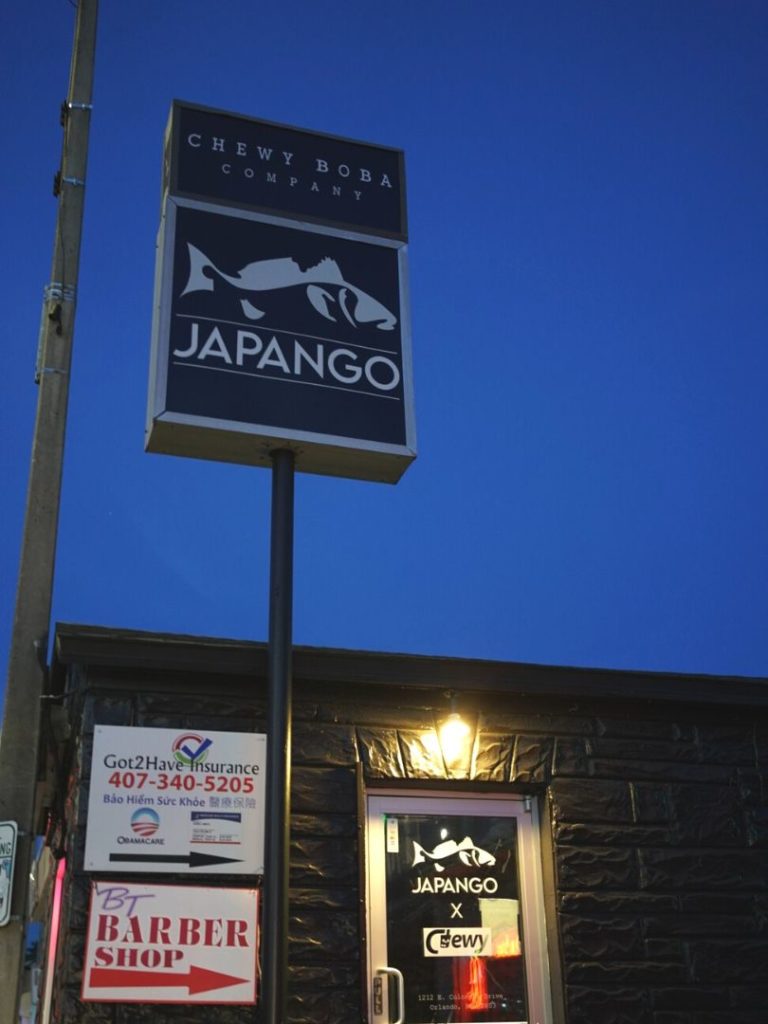 PHO, NOODLES, PAD THAI—OH MY!
A visit to Little Vietnam wouldn't be complete without stopping for food. Fortunately, there are a plethora of places to choose from whether your fancy is pho, bulgogi, Asian street food, or bahn mi.
For Authentic Vietnamese:
Vietnamese Cuisine Restaurant

– 1224 E Colonial Dr, Orlando, FL 32803
The name says it all. Don't walk past this narrow shop front. Noodles and bowls are served with heaping piles of fresh herbs.
Anh Hong– 1124 E Colonial Dr, Orlando, FL 32803
What to try: "Anh Hong's special"–a bahn mi French sub with pate, balogna, pork and vegetables.
Little Saigon – 1106 E Colonial Dr, Orlando, FL 32803
What to try: Stir-fried beef with lemongrass and chili.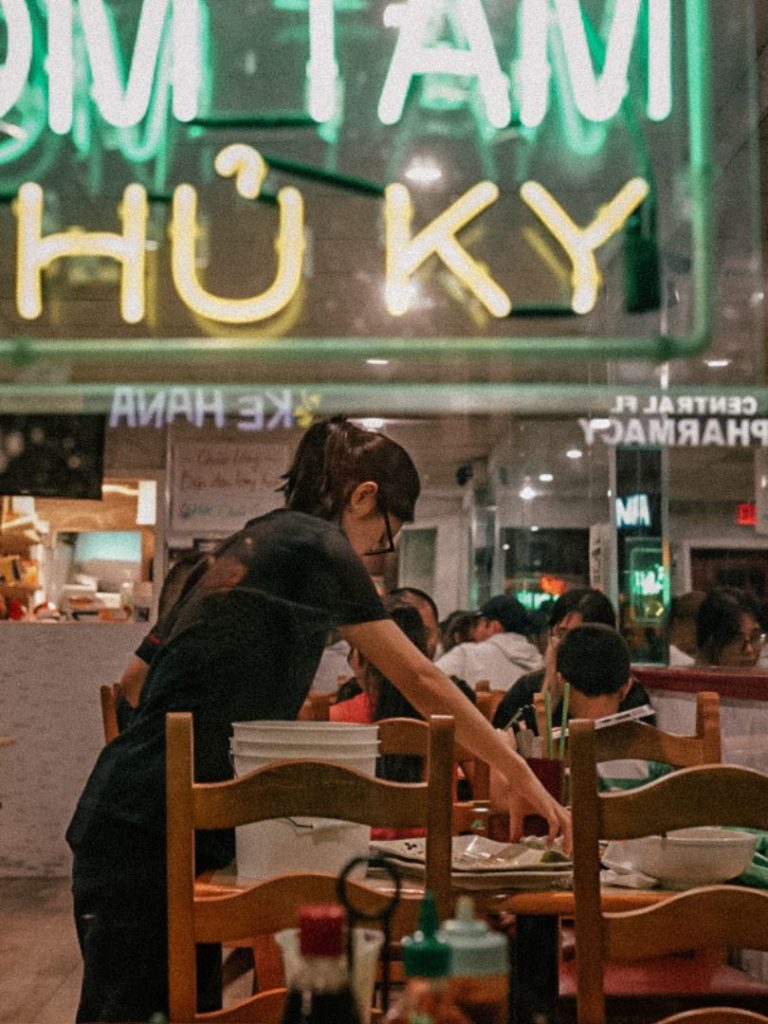 For a big bowl of pho:
Phở Hương Lan – 1216 E Colonial Dr Suite 7, Orlando, FL 32803|
Tucked in a charming alcove off of Colonial, you'll get the authentic noodle bowls at this local favorite.
Pho 88 Vietnamese Restaurant – 730 N Mills Ave, Orlando, FL 32803
What to try: Any variation of their Pho, a traditional rice noodle soup. Add a protein like brisket, meatballs, or eye round steak. Make sure you order all the fixins: basil, jalapenos, and fresh limes.
For Vegans and Vegetarians:
Veggie Garden

– 1216 E Colonial Dr #11, Orlando, FL 32803
What to try: Amazing Veggie Rolls and the Royal Hue Soup Noodle. Spicy and flavored with bright lemongrass and thai basil, and cooled off with crunchy bean sprouts, this all veg meal still hits you with all the characteristic flavors you'd expect in a noodle soup, but with none of the meat sweats after.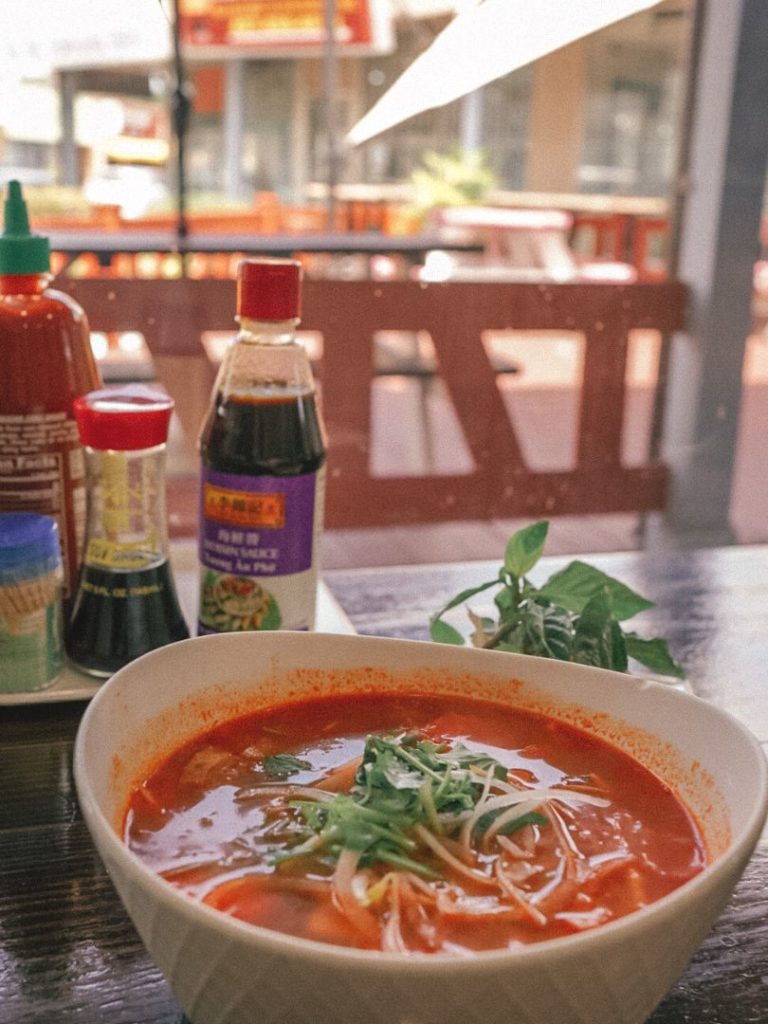 For Asian Street Food:
Mamak Asian Street Food

– 1231 E Colonial Dr, Orlando, FL 32803
What to try: Malaysian Coconut Kari, a traditional Malaysian curry with pick-your-own proteins.
For Fun Small Bites:
Sticky Rice Laos Street Food

– 1915 E Colonial Dr, Orlando, FL 32803
What to try:

Sticky Street Wings and Papaya Salad. BONUS: Come here on a double date and order everything on the tapas-style menu for a full meal for four.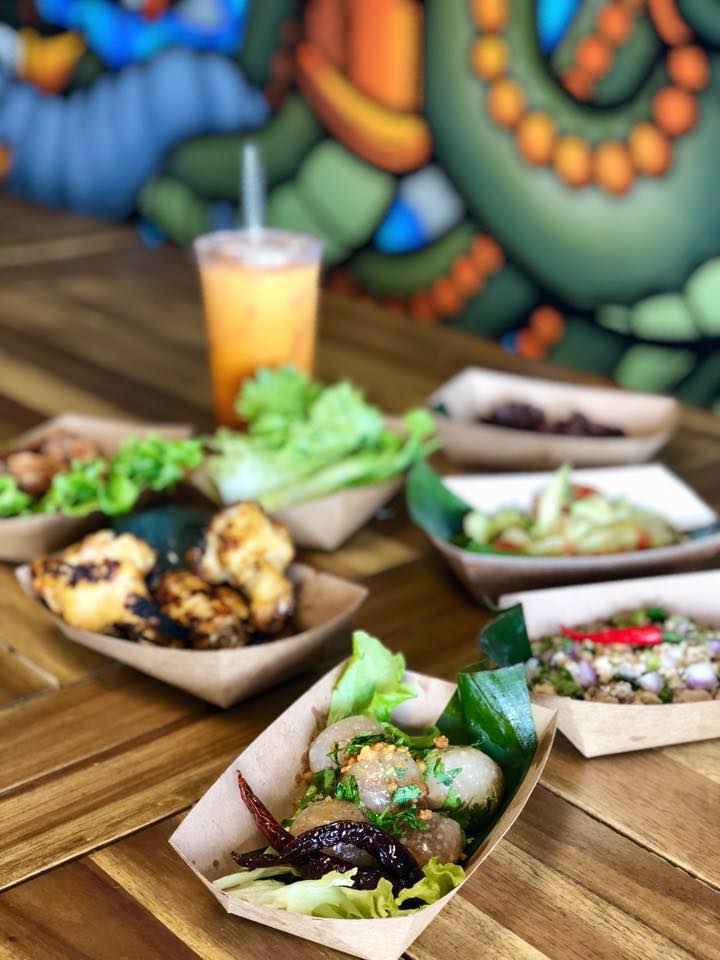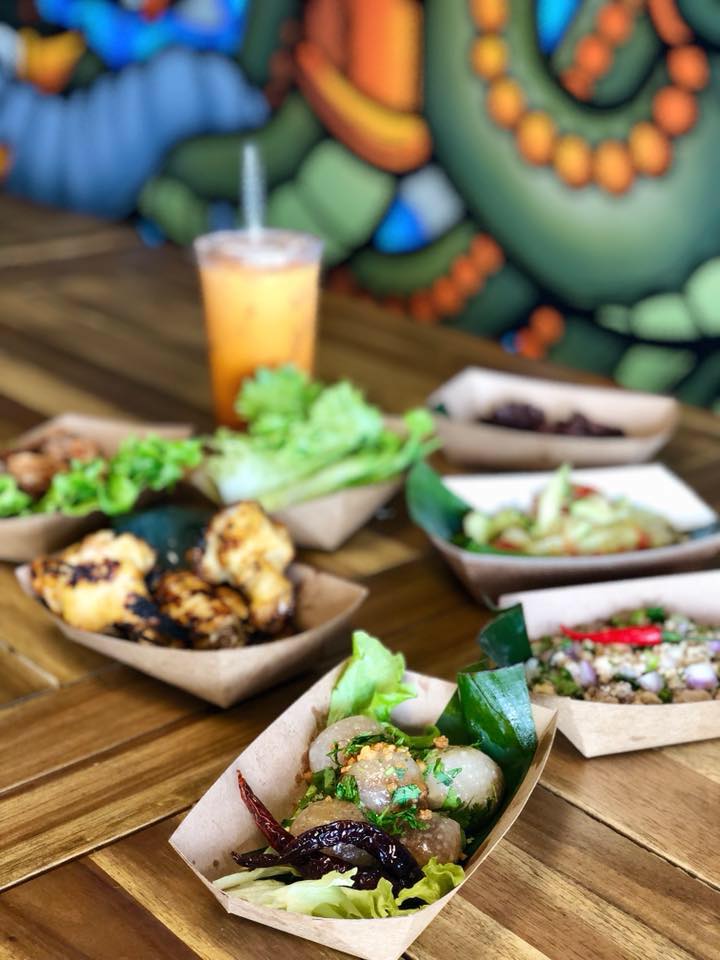 For a mid-date snack try King Bao:
King Bao– 710 N Mills Ave, Orlando, FL 32803
What to try: Hogzilla and Kickin' Chicken Baos. Don't forget an order of their fancy tater tots to share.
For the Korean BBQ experience:
Shin Jung Korean BBQ

– 1638 E Colonial Dr, Orlando, FL 32803
This longtime Orlando staple known for at-the-table bbq, and bibimbap, recently got a makeover, but it's menu is just as classic as ever.
What to Try: A big plate of veggie and meats to grill at the table. Cleanse the palette with nibbles on kimchi and crisp pickled veggies.
READ MORE: The Best Korean BBQ Spots in Orlando
If you can't decide, try Noodles and Rice:
Noodles and Rice – 813 N Mills Ave, Orlando, FL 32803
What to try: Make your own bowl by customizing your noodles, broth, protein, and veggies. Then head to the spice bar to sample a little of everything.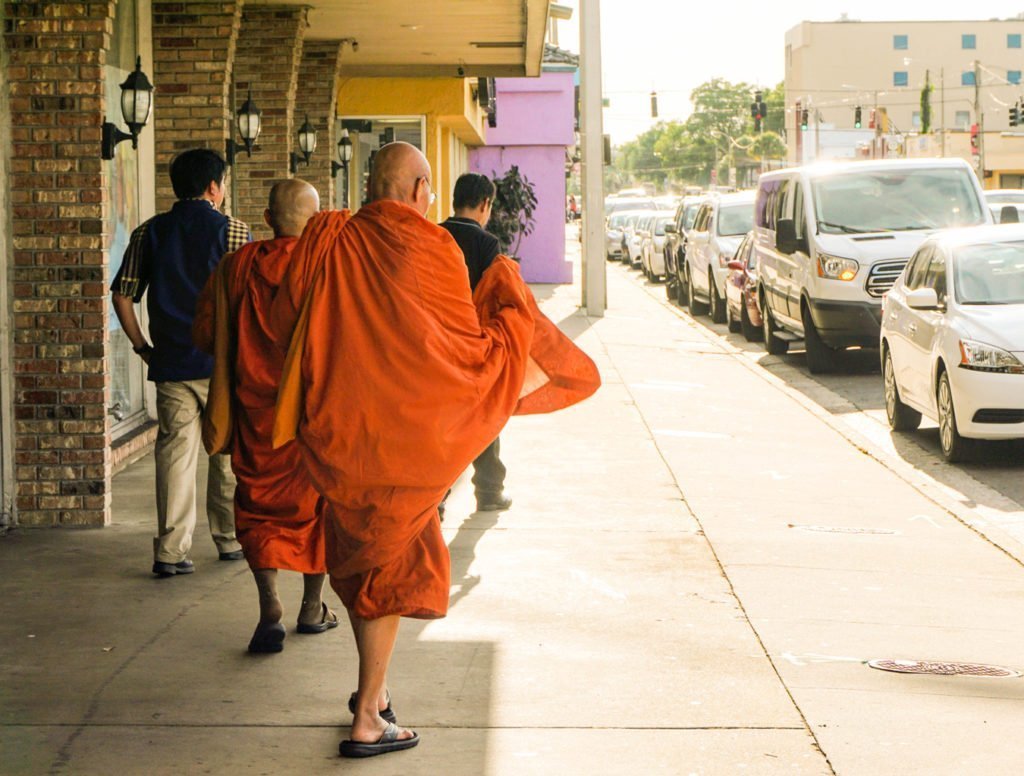 For a Sweet Treat:
A cafe bursting with flavors from Japan. You'll find matcha (Japanese green tea) flavor in offerings like lattes, floats, and soft serve, of course. But you can also try treats like shaved ice, parfaits, and sundaes featuring other unique Japanese flavors, like Ube (a sweet purple sweet potato), hojicha (a tea from Kyoto), black sesame (salty and umami packed), yuzu (a bright Asian citrus), and adzuki red beans (delicately sweet and satisfying). 
What to try: Uji-Kintoki – a shaved ice, soft serve concoction topped with mochi balls, Japanese chestnut, and adzuki red beans. For the gram, order the Shogun–soft serve decorated with edible 24k gold.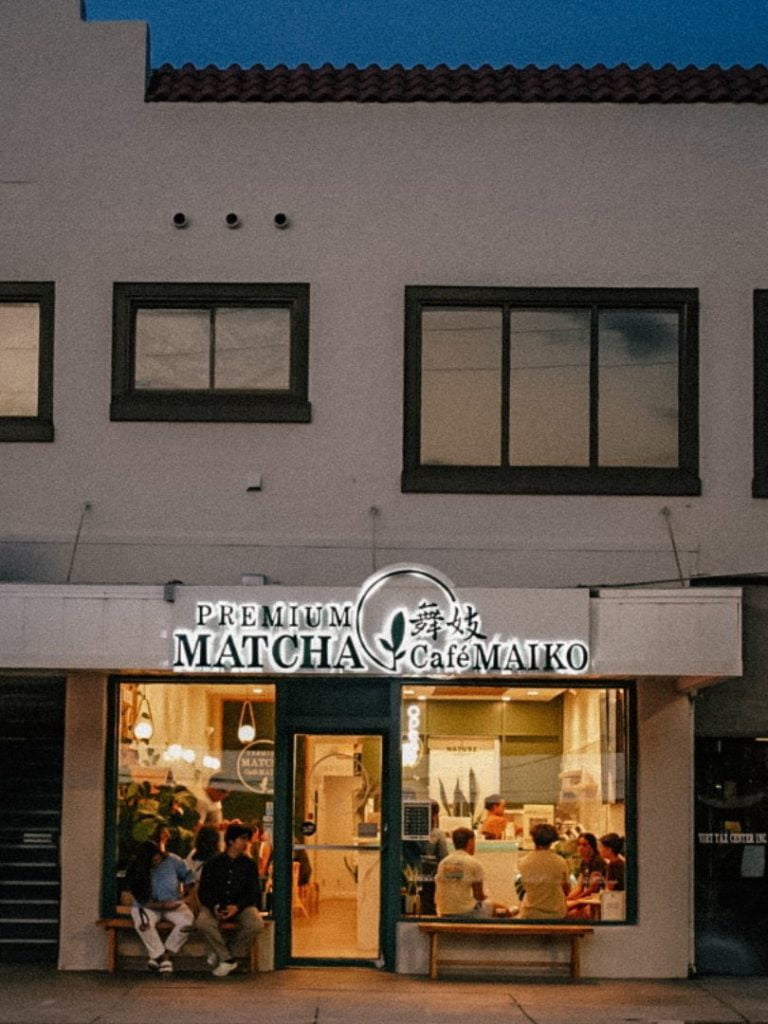 Have a Photo Shoot
Little Vietnam is a major part of the Mills 50 District. The area has developed its own grass-roots organization that creates initiatives to cultivate a strong community of cultural diversity. One such initiative is the street art. You'll know you're in Mills 50 when you see painted electric boxes and full-scale wall murals. Wander down Mills Ave and create your own photoshoot with some of Orlando's finest public art as the backdrop.
All images by Kelsey Glennon unless otherwise noted