Lakeland may be the last place you think of when it comes to art and foodie-fare, but this walkable downtown is full of surprises. From art installations to street festivals, craft beer to top-notch restaurants, and the only drive-in movie theater remaining in Polk County, a visit to Lakeland is well worth the one hour drive from Orlando. Don't believe us? Check out our list of 25 reasons below!
Find free public parking in downtown Lakeland with this interactive parking map.
Updated Nov 2022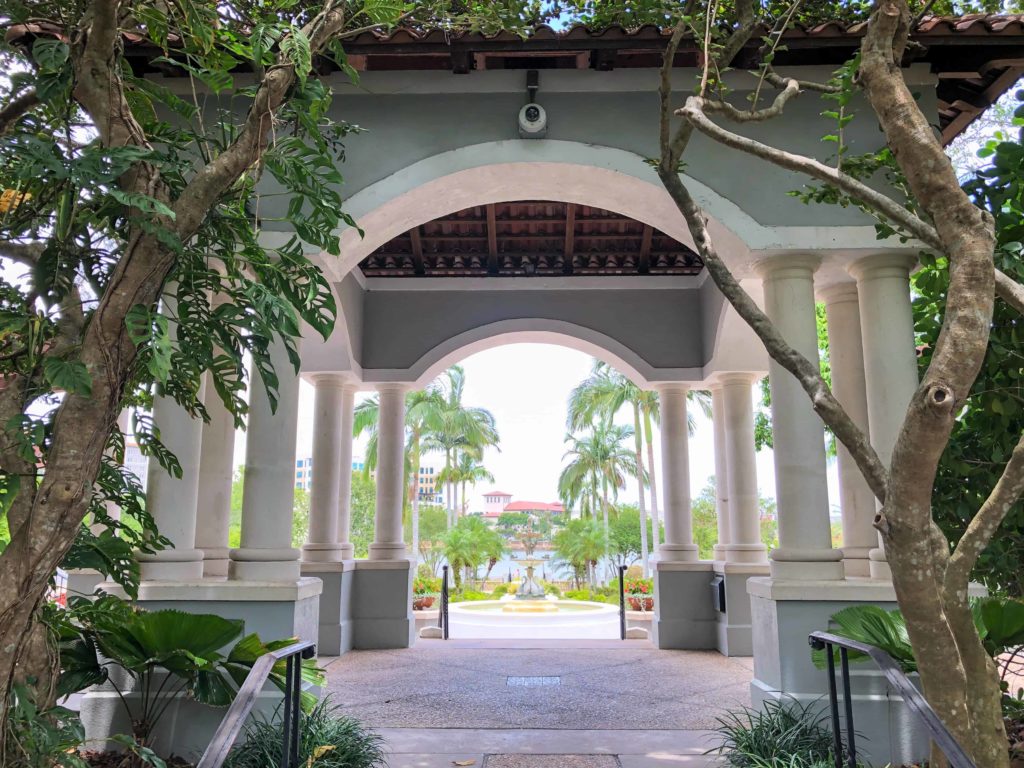 Lakeland Parks, Gardens, and Art
Admire Lakeland's beautiful parks and gardens, as well as explore the arts and cultural activities.
At 47,800 square feet, the museum is two-stories of non-stop, kid-friendly fun! And, here's the best part…it appeals to a wider audience with the exhibits designed for kids of all ages and stages from babies to up to 12 years old.
2. Lake Mirror & Hollis Garden
This stunning lake in the heart of downtown Lakeland is encircled by a wide art deco-inspired promenade dotted with community parks, gardens and playgrounds. Don't miss Hollis Garden, a lovely botanical garden with over 10,000 flowers, ornamental shrubs, and native trees set among neoclassical architecture. The garden has 16 unique areas, including a tropical limestone grotto, a koi pond and bamboo trail, and a butterfly garden, plus several public art sculptures.
The garden is completely free to enter! Just don't go on a Monday, when the gardens are closed.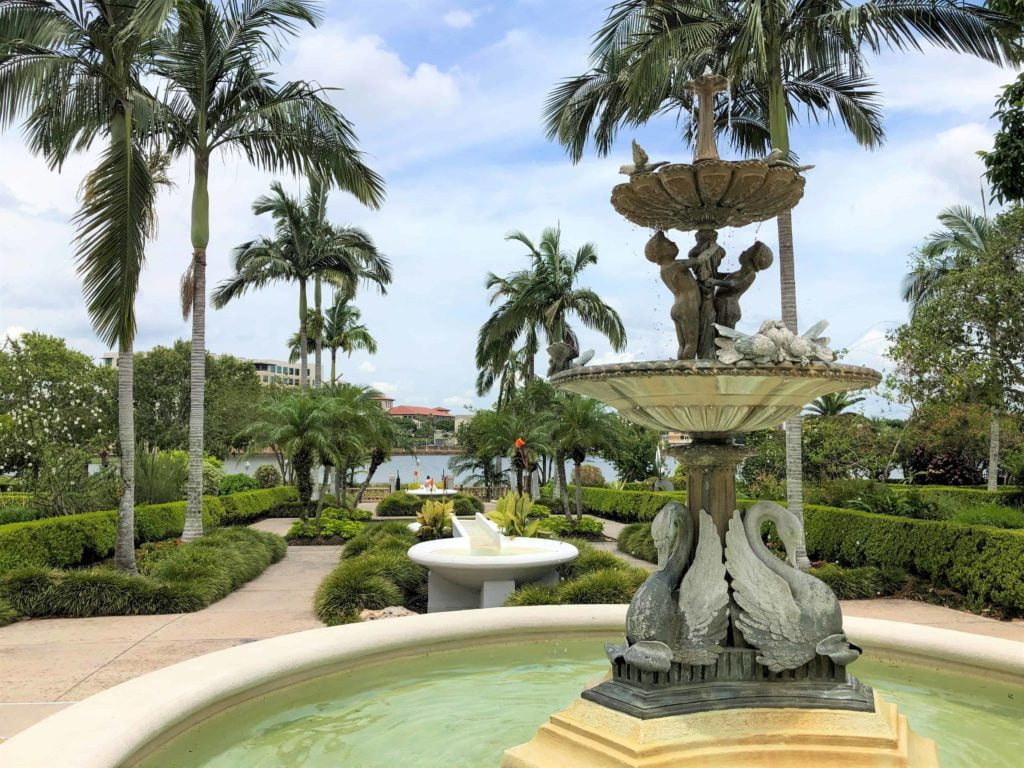 The Polk Museum of Art is nationally-accredited and Smithsonian-affiliated, and it's completely free to visit! The museum houses several permanent exhibitions, most notably a collection of African and Oceanic art and ceremonial objects, as well as rotating exhibitions and student art galleries.
There is also a small outdoor sculpture garden with tables and chairs, and an irresistible museum gift shop.
The Polk Museum of Art is closed on Mondays and major holidays, and is also closed on Sundays from May 30 – September 10, 2022.
4. Lakeland Art Installations & Murals
Downtown Lakeland has a vibrant art scene, with plenty of galleries, sculptures, and murals to discover as you wander. Murals bloom across the walls of local businesses, providing a perfect backdrop for your day trip photos.
We especially love the Greetings from Lakeland mural at Residential Roofing Depot, and the sweet orange mural at The Yard on Mass. Plus, Lakeland has over 100 sculptures throughout the city, including 62 ceramic swans and 35 butterfly sculptures decorated by local artists. Find some of the city's newest art installations on Lemon Street Promenade, a charming urban sculpture park with plenty of shaded chairs and bench seating.
5. Lake Morton
You may have heard Lakeland called "the swan city," but did you know that the current swan population is descended from royalty? When Lakeland's wild swan population slowly disappeared in the 1950s, Queen Elizabeth herself sent two royal swans to repopulate scenic Lake Morton. Today, there are several cozy little picnic tables around the lake, where you can dine with royalty or simply enjoy the view across the water.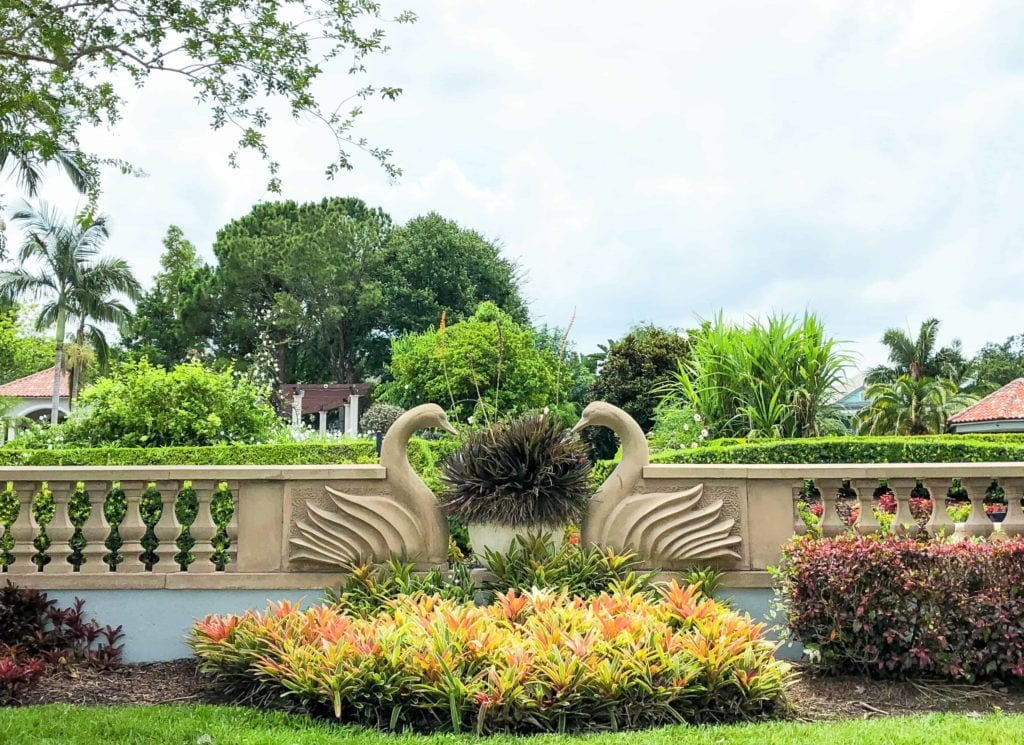 6. Frank Lloyd Wright Architecture
Florida Southern College is home to 13 structures by Frank Lloyd Wright. Choose from 4 different tour options ranging from self-guided (just buy the accompanying map) to an in-depth, 2.5-hour tour for $45. Reservations are recommended for several tours and can be booked online in advance.
7. Southern Landing at Thomas B. Mack Park
Just a short walk from downtown Lakeland shops and dining is Thomas B. Mack Park, a small park overlooking Lake Hollingsworth. Take a relaxing five minute stroll through Southern Landing, a man-made wetland with a short but sweet boardwalk trail. If you're in the mood for a longer nature trek, take the 2.9 mile Lake Hollingsworth Loop Trail, or check out Se7en Wetlands, located just 20 minutes from downtown Lakeland in Mulberry, FL.
Built in 1928 as a vaudeville theater and movie palace, the historic Polk Theatre still stands proud in the heart of downtown Lakeland. Catch classic movies, independent films, and live performances under the starry ceiling. Check the calendar of events to stop in for a flick, or walk by to admire the historical architecture.
For old-fashioned fun, head 10 minutes out of historic downtown to Polk county's last remaining drive-in movie theater. $7 will get you in the gates to enjoy 2 movies. Going with a group? Pre-purchase a carload ticket online – up to six people can go in one car for just $21 per vehicle! Snacks and food are available at the snack bar. Check the website to see what's currently screening.
Related: Our Guide to Outdoor Movies in Orlando
Downtown Lakeland Restaurants and Nearby
This historic Dixieland bakehouse has been featured in USA Today and other publications and often has a 20-minute line wrapped around the building. Savor sumptuous treats like brown butter cinnamon rolls, twice-baked banana bourbon nutella croissants, and goat cheese and sun-dried tomato "croisstatas" – a mix between a croissant and a crostata. Plus, enjoy fresh-baked bread with specialty jams, crème-filled cruffins, and locally-roasted Patriot cold brew coffee with horchata syrup.
Enjoy your baked goods out on the shaded patio, or take them to-go for a gourmet breakfast treat. The bakery is only open on Wednesdays from 7am-2pm and Saturdays from 8am-1pm, with walk-ups welcome on both days. You can also pre-order baked goods to save time.
You may have to remind yourself you're not in Orlando when you walk into this modern, minimalist craft coffee shop in the heart of Dixieland. Less than 5 minutes from downtown Lakeland, Concord Coffee serves up classic and customizable brews in a friendly and inviting atmosphere. Succulent terrariums, large windows, and wood details all add to the atmosphere. Choose your espresso, sip your drink, and swear off Starbucks for good.
Related: Unique Coffee Shops in Orlando and Beyond
Stop by Lakeland's two Black & Brew locations for locally roasted coffee, fresh pastries, and delicious, laid-back bistro fare. The original Black & Brew location is in the heart of downtown Lakeland, with a patio facing Munn Park and a full menu of sandwiches, flatbreads, soups, and salads.
For an even cozier vibe, check out the Lake Morton cafe, which shares a parking lot with the Polk Museum of Art and has its own unique menu. I tried the caprese sandwich (incredible lemon-dijon aioli and tomato-shallot salad), paired with the strawberry praline salad and seasonal strawberry-rose tea with foam. Everything sounded incredible!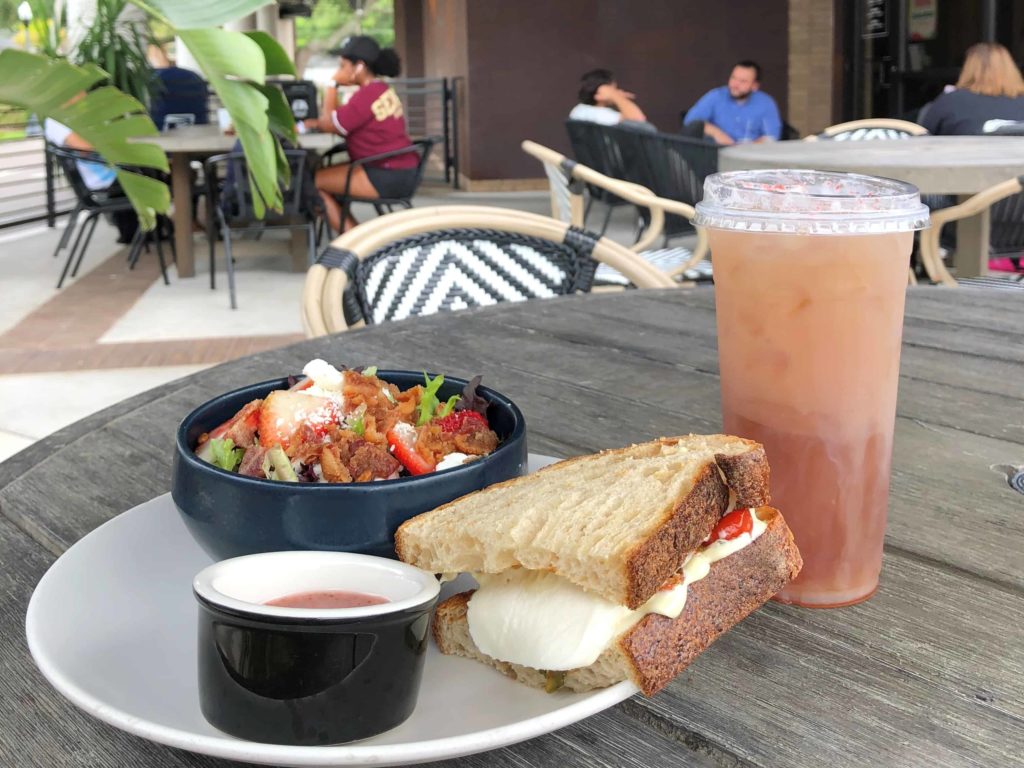 Whether for weekday lunch or a Friday night dinner, Palace Pizza is always popular with locals looking for pizza by the slice or a full pie. It's a great option for dinner if you're in town for First Fridays (see below in Lakeland Events), or just need your afternoon carb-fix.
Kids coming along? Here are 10 Things We Love About Bonnet Springs Park in Lakeland (from our sibling publication, TampaBayParenting.com).
Located on the edge of Lake Wire, just three blocks from Munn Park, Swan Brewing's breezy patio is the perfect place for craft brews with a view. Choose from 30 taps, including 20+ from Swan Brewing alone! Their drink menu is super diverse and affordable, so order several taster sizes and get a little of everything! Keep it simple with Straight Outta Lakeland, an American IPA, or get fancy with Champchurrado, a Mexican hot chocolate stout that also comes in nitro form.
This Lakeland hotspot is one giant backyard party, with food trucks, beer on tap, craft cocktails, and live music on the weekends. Relax in the beer garden or stop by for upcoming special events, then snap a few photos with The Yard's orange mural and the rainbow stripes decorating Haus 820 next door.
If you and your sweetheart can't settle on a place to eat, stop by The Joinery, a neighborhood market and artisan food hall with plenty of tasty options! Pair your sushi burrito or Neapolitan-style pizza with craft beer, wine, or cocktails. All but two of their craft beers come from Florida brewers, and The Joinery plans to build a brewery onsite soon! If you've already eaten, stop by for a handcrafted scoop or two from Mayday Ice Cream, which sells fun, playful flavors like Blueberry Toast Crunch.
If you're looking for cocktails, on the other hand, check out Revival, a craft cocktail bar with a cool vintage vibe. The drinks may start out old-fashioned, but the mixologists at Revival like to shake things up with modern ingredients and a new "weekly revival" specialty cocktail every week. They'll even invent a new drink for you, right on the spot! Happy hour is served Monday – Friday from 1pm-7pm, and Monday – Thursday from 12am-2am. Stop by for $5-7 drink specials, including French 75s, Lavender Collins, Gimlets, Negronis, and more.
This New Orleans style restaurant in the heart of downtown is ideal for date night. The menu includes classics like Jambalaya, Po'Boys, and Shrimp-N-Grits. Try the French Market Pasta (super creamy parmesan basil sauce, spinach, shrimp, chicken, AND bacon) accompanied by a signature cocktail. The Southern Mule–a Moscow mule made with whiskey–has never let me down. Harry's is popular with locals, so arrive early since they don't take reservations.
Located inside a charming 1927 Tudor-style house, Cob & Pen serves up New American bistro fare, craft beer, and wine with a side of history. The home once entertained visiting friends and public figures, including Elvis himself. Today, it's a gathering place for friends and family, with casual bistro fare and colorful cocktails that recall the home's history. Stop by for drinks and apps to kick off a Lakeland pub crawl.
If fine dining is more your scene, stop by Nineteen61 for modern Latin American cuisine with a Southern influence. Dishes combine old-world cooking techniques with modern food trends, such as the use of locally-grown ingredients. Start with maple-balsamic brussel sprouts, topped with raisin caramel and manchego cheese, or keep it simple with Peruvian ceviche with your choice or corvina or tiger shrimp. Mains include marinated steaks, seafood, and wok-seared specialties.
Happy hour is served Monday through Saturday from 3pm-5pm, with $5 beer, $6 wine, $7 cocktails and tapas, and shareable lunch portions of a few best selling dishes. You can also enjoy drink specials Sundays from 2:30pm-4pm, without tapas.
Events in Lakeland Florida
21. First Fridays at Munn Park
This small, centrally located park in Lakeland's Historic District hosts several events throughout the year, most notably a free festival on the First Friday of each month. Browse the local Maker's Market, visit downtown shops and restaurants, and see elegant show vehicles at the Classy Car Show. See all upcoming First Friday events here. See all events in Munn Park here, including live music series, salsa dancing, and organized food crawls.
22. Weekly Downtown Lakeland Farmers Curb Market
This market takes place every Saturday with the exception of August, when the market is closed. More than 50 vendors participate offering up everything from farm fresh produce, to jewelry, art, plants, and herbs. Parking is available all over downtown and is free on Saturdays. The market is open from 8am-2pm from September to May and 8am-1pm from June to July.
Related: Our Guide to Farmers Markets Around Orlando
There are plenty of delicious dining options for Lakeland foodies, and it can be hard for newcomers to know where to start! If you only have one day to eat your way around the city, visit on the third Tuesday of each month for the city's Tasty Tuesdays event.
Epic date idea – For $25, you can get 10 tasting tickets to exchange for generously-sized sample sizes at participating locations around Lakeland. Embark on a self-guided foodie tour of local favorites like Black and Brew, Mojo Federal Swine & Spirits, DISSENT Craft Brewing Company, and more. Tickets can be shared with friends, and you can use more than one ticket per location if you find something you love. Tastings begin at 4:30pm and end at 9pm.
On the second Thursday of each month from 6 – 9pm, find 20+ food trucks stationed around Munn Park for this community food truck meet up. Locals and visitors from nearby areas stop in to sample foods while enjoying the local scenery. We recommend arriving early to snag a parking space and do some more exploring around town.
A major draw for aviation enthusiasts, the Sun n' Fun Expo takes place every year (typically the first week of April) in Lakeland. The event includes an air show, exhibitors, a hot air balloon festival, and more. For full details, visit the Sun 'n' Fun website.
Make it a weekend getaway…
Whether you're looking for accommodations, history, or fine dining, the beautiful Terrace Hotel is worth a visit. Built in 1924, this historic hotel once hosted the likes of Frank Sinatra, Henry Ford, and Frank Lloyd Wright. The space was recently-renovated, and features a stunning scratch kitchen, spacious patios, and plenty of lounge space, all in a gorgeous art-deco style that recalls the hotel's earliest days. The Terrace Hotel is located in the heart of downtown, making this the perfect spot to extend your Lakeland day trip into a weekend getaway.