The secret is out! Thanks to a $22 million revitalization project, Clermont is the next big thing to hit Central Florida. The historic downtown waterfront district is the perfect spot for date night, whether you're enjoying live music by the lake or raising a glass at one of two downtown breweries.
Stroll the brick-laid streets with a drink in hand, browse the small local businesses, and grab a bite at one of Clermont's many fabulous restaurants and food halls. This is a city on the rise, with a cozy hometown vibe that welcomes locals and visitors alike.
Downtown Clermont has continued to grow since our last visit. 21 new businesses opened downtown in 2019 alone, and nothing has slowed the city's continued growth. If you're looking for brand new date ideas, head downtown for date night on Montrose Street. Part of the historic downtown waterfront district, Montrose Street is home to several new hotspots, as well as established local events like the Clermont Farmer's Market and monthly food truck nights.
The Southern on 8th
For a relaxed dinner date that's sure to impress, look no farther than The Southern on 8th. This contemporary scratch kitchen and bourbon bar opened in December 2020 and is already a fixture in downtown Clermont. Savor elevated Southern staples like fried gator tail with herbal wine butter; deviled eggs with pancetta, red onion, and dill; and fried green tomatoes with micro lettuce, pimento cheese, and bacon jam. The warm crab and smoked Florida fish dip is a must-try, especially when enjoyed out on the patio with a glass of chilled rosé or local beer.
Cocktail lover? Try the Ole Fashion Get Down, a twist on the classic old fashioned made with maple syrup. Happy hour runs from 4 – 6pm every evening. Arrive early for half off draft beer, wine, and wells.
The Southern on 8th starts the weekend with a killer brunch, and finishes it with live music on the patio. Brunch staples like eggs Benedict, avocado toast, and steak and eggs are all on offer, with a delicious Southern twist. Try the buttermilk fried chicken and sweet potato Belgian waffles, served with whipped jalapeno honey butter, candied pecans, and maple syrup. The Southern on 8th delivers on the beverage front as well, with specialty mimosas, cocktails, bloody marys, and a strawberry peach sangria that's as sweet as it sounds.
Bonus Tip: If you like The Southern on 8th, be sure to check out Clermont Brewing Company! The brewery, located one block over on DeSoto Street, is another one of owner Darren Johnson's establishments. Enjoy local craft beer, Neapolitan-style pizza, and live music in the beer garden.
Montrose Street Market
Montrose Street Market is a fun addition to Clermont's rapidly evolving downtown scene. Similar in concept to Winter Garden's Plant Street Market, or downtown Orlando's East End Market, this food hall hosts several amazing small businesses under one roof. If you and your date can't agree on where to eat, or simply want to keep your options open, Montrose Street Market is a great spot to try a little bit of everything.
Share a dish and a drink or two in the downstairs seating area, or take your meal to-go for an impromptu picnic at Waterfront Park on Lake Minneola. Downtown Clermont's historic waterfront district is open container, so enjoy the relaxed vibe and feel free to sip as you stroll!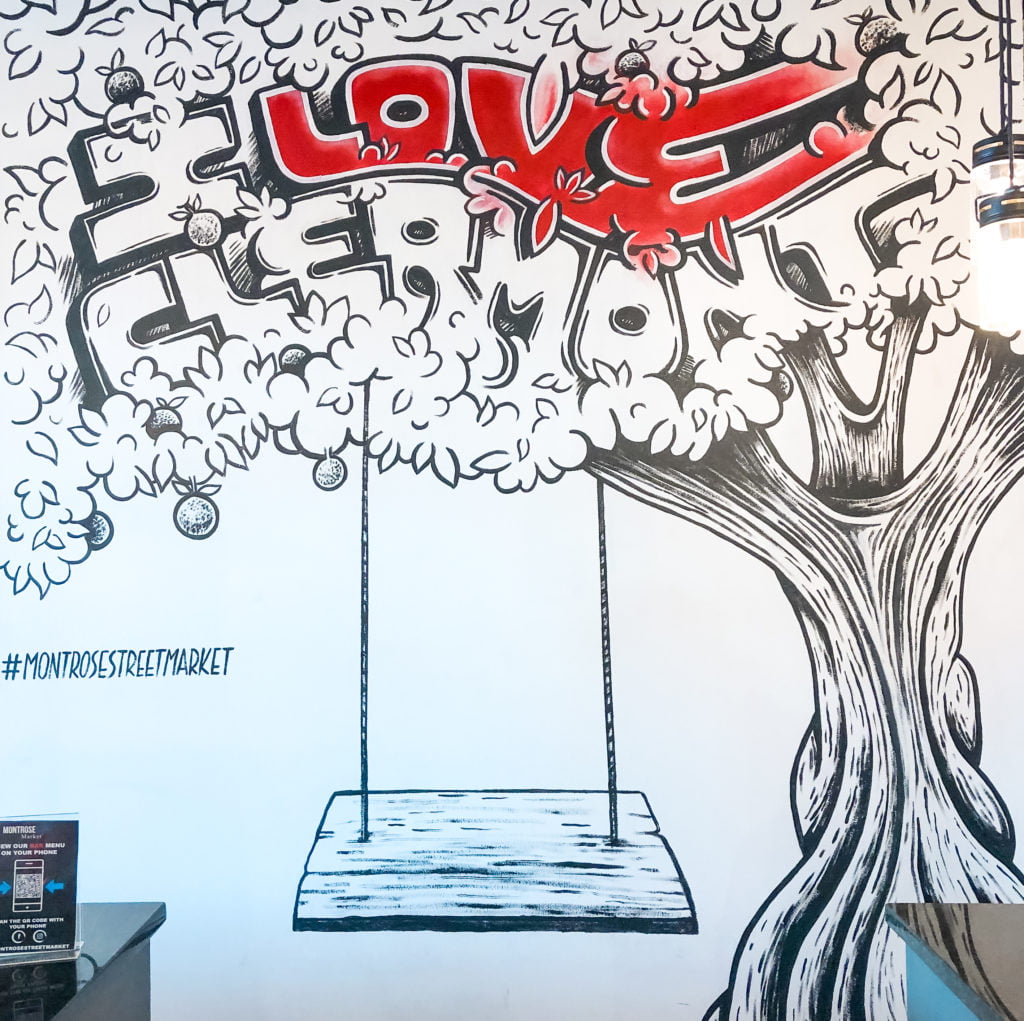 At the time of this writing, the following vendors have storefronts at Montrose Street Market:
Golden Hills Coffee & Espresso Bar
Poke Kai
Design Sushi
Box Grill
The Brave Burger
Jour de Crepe
Pico Bistro
Sud's Saloon
Sir Benji's Donuts
One Utopia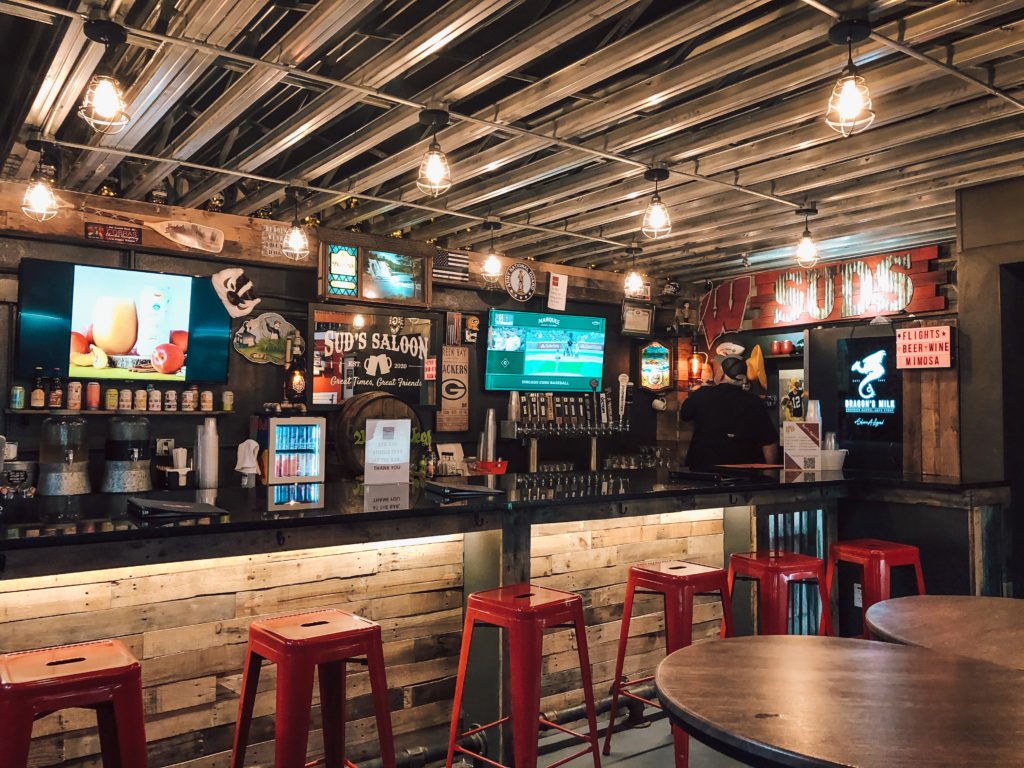 Perfect Market Pairings
Grab a drink from Golden Hills Coffee and pick up your next read at Sunshine Book Company. This locally-owned small book shop opened up in April 2021 just down the street, on the corner of Montrose and Lake Avenue. If you collect records, be sure to check out Triangle Vinyl right across the street.
Try something new and beautiful. Poke Kai now has poke burgers, and you have to try the gorgeous salmon sushi flower at Design Sushi. To complete your Insta-worthy trip, snap a photo with your date at the Montrose Street Market mural.
Go on a progressive date! Grab appetizers at one market vendor, entrees at the next, and dessert at a third. Enjoy your spread at one of the tables, or take a short walk down to the water for a fancy picnic.
Try a little bit of everything with a beer or mimosa flight at Sud's Saloon. With over 70 beers, this is a fantastic spot to kick off a downtown Clermont beer crawl.
If you love neighborhood market concepts like the Montrose Street Market, check out the Downtown Exchange across the street for even more shopping and dining options.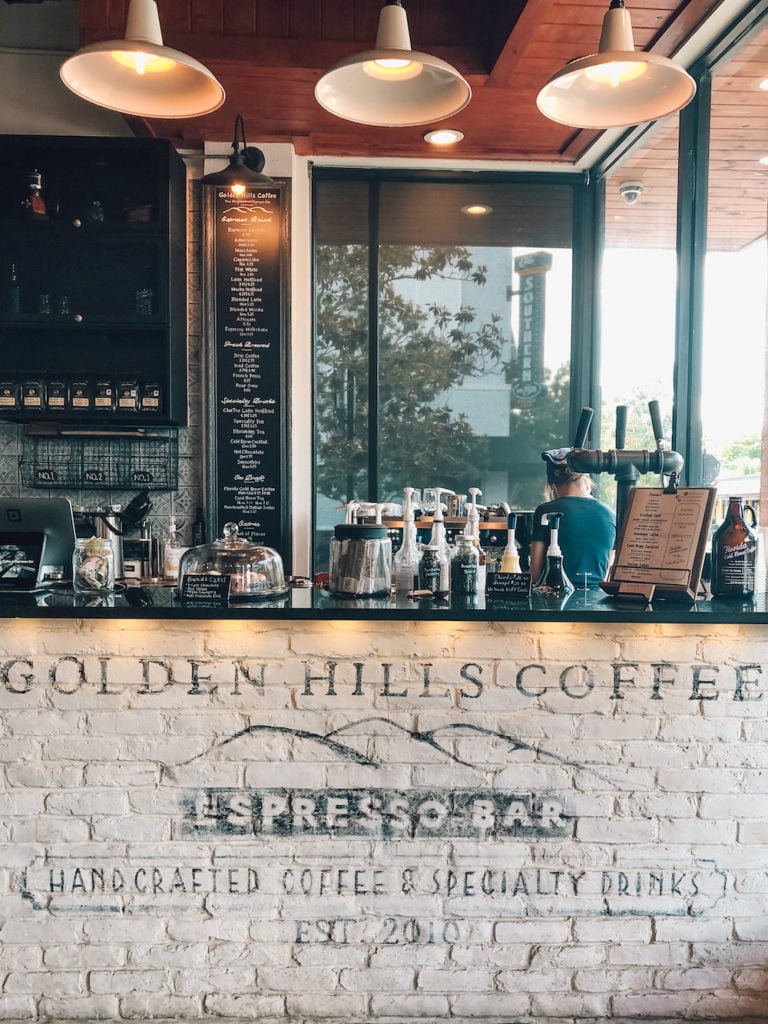 Clermont Art Walk
One of the most exciting changes coming to Clermont is the introduction of a brand-new Art District, nestled between Montrose Street and Minneola Avenue. When the project is complete, the Art District will include a covered pavilion and grassy market space for local artisans, an indoor space for restaurants and galleries, and a brick-paved art walk with large-scale murals and art installations.
The Art Walk is designed to celebrate local artists and to increase connectivity between downtown storefronts and the gorgeous Waterfront Park two blocks away.
The first phase of the Art Walk is now complete, with a paved and covered walkway running from Montrose Street to Minneola Avenue. The Art District's first vendor, Twisted Sugar, celebrated its grand opening on May 21, and two art installations are already in place. Stroll down the avenue for some cute photo ops, and stop in to Twisted Sugar for cookies, specialty sodas, or milkshakes.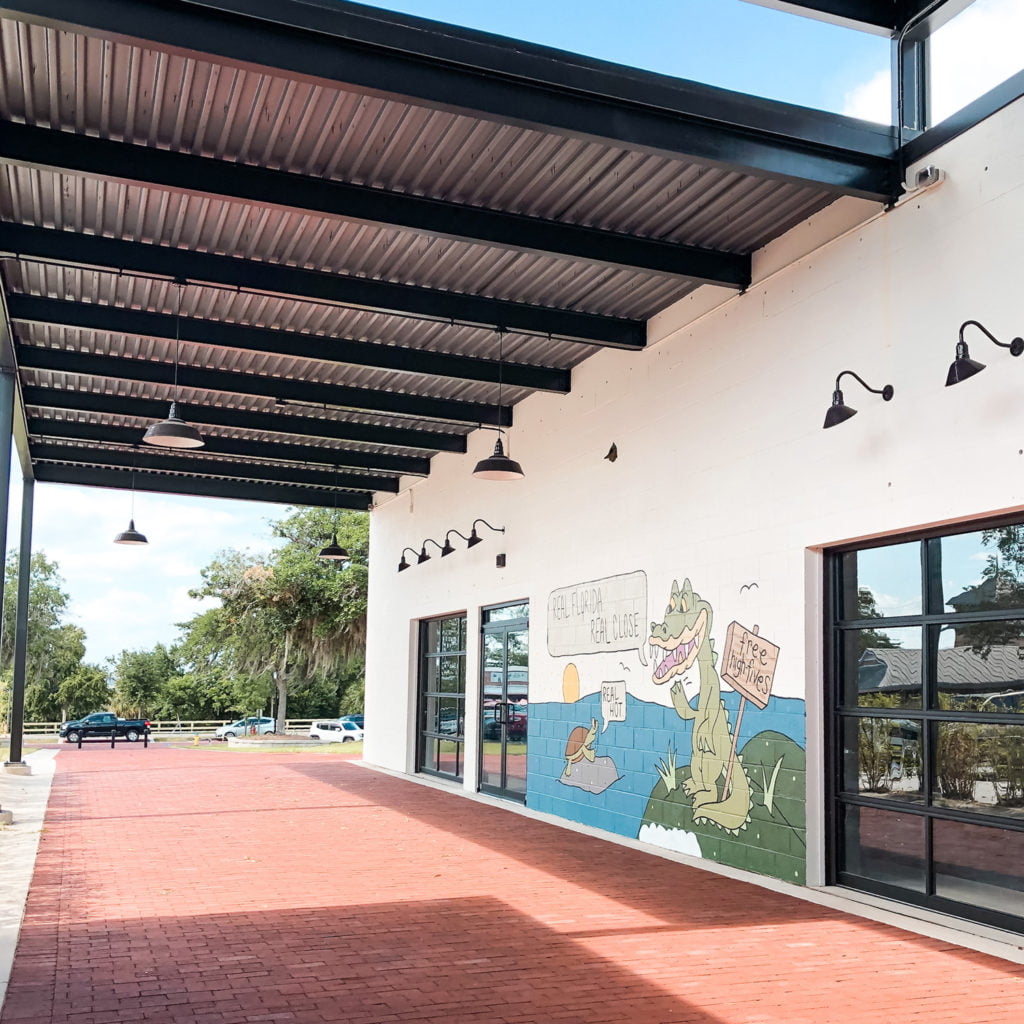 Pepe's Cantina
On the other end of the Art Walk, located next door to Suncreek Brewery, is the highly-anticipated Pepe's Cantina. That's right, Winter Park's favorite Mexican restaurant now has a second location in Clermont. With daily drink specials, fresh, flavorful fare, and robust vegan and vegetarian menus, Pepe's is an instant hit. Stop by on Wine Wednesday for bottomless wine, sangria, and Tecate light ($17.99). Or, toast to happy hour with $4.99 drink specials weekdays from 11:30am – 6pm.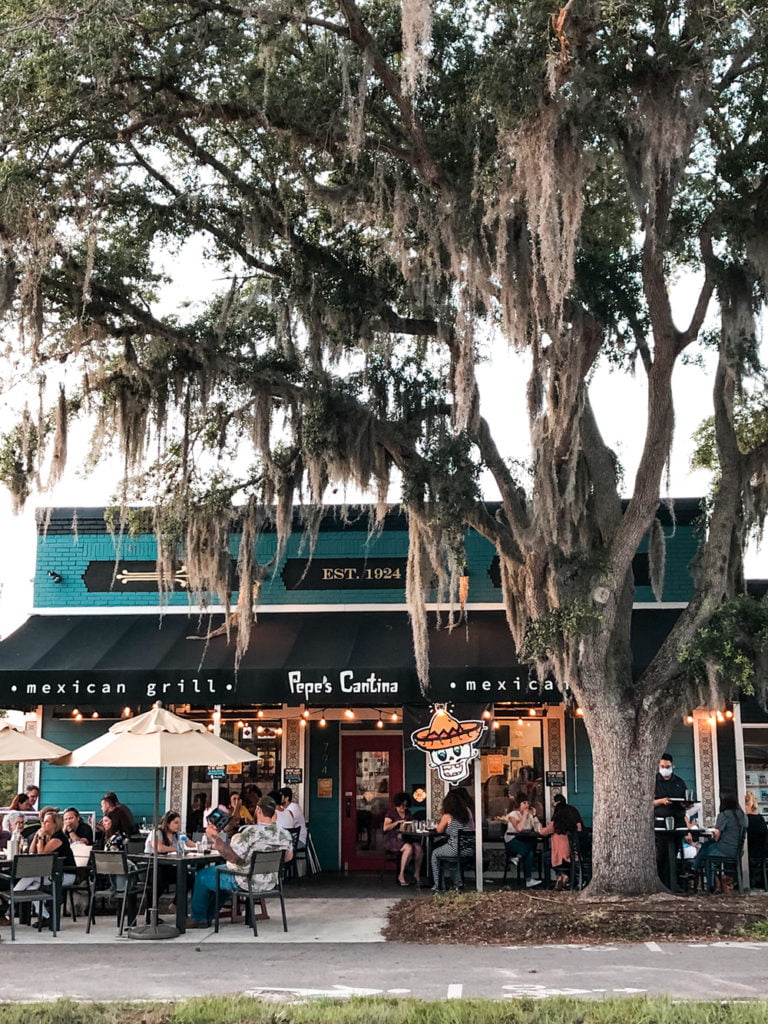 First Friday Food Trucks
On the first Friday of each month, head over to Montrose Street for food trucks, live music, and craft vendors. Past events have featured Monsta Lobsta, Amish Pretzel Shop, Birri Taco, Willy T's Crabshack, and more. Keep on eye on the Downtown Clermont Instagram page to see who will be at the next event. FIrst Friday Food Trucks are from 5:30 – 9pm.
The city also hosts a Farmer's Market on Montrose Street every Sunday from 9am – 2pm.
Coming Soon to Clermont
As Clermont continues to grow, there are more options than ever to enjoy date night in the City of Champions. Here are a few events and new business openings to look forward to.
Upcoming Events
Pups in the Park (June 12, 2021)
Food Truck Mega Event (June 19, 2021)
Sips & Salsa Festival (September 18, 2021)
Pig on the Pond BBQ Festival (October 15-17, 2021)
Taste of South Lake (November 4, 2021)
Opening Soon
Woodhouse Day Spa
Aji Sushi & Teppan
Heritage Square Distillery
All images by Beth Bell