Orlando is full of special corners waiting to be discovered, and if you haven't visited Baldwin Park, you're missing out on one of those corners! Baldwin Park is a beautiful neighborhood brimming with boutiques, restaurants, and fun things to do. Park your car on New Broad Street and have a walkable date night with the itinerary below.
Dinner
There are plenty of places to grab a bite to eat on New Broad Street, but my personal favorite is Provisions & Buzz Co. They have both indoor and outdoor dining and the menu is expansive in entree, appetizer, and drink options. If you want something simple, their burger is one of the best I've ever had. If you're having trouble deciding on just one entrée, I highly recommend their shareable Lobster Mac & Cheese.
Other restaurants to consider for date night include:
The Osprey Orlando (also has a great happy hour!)
Seito Sushi
Taste of Chengdu
Colibri Mexican Cuisine
Refer to our Culinary Map of Baldwin Park for more ideas.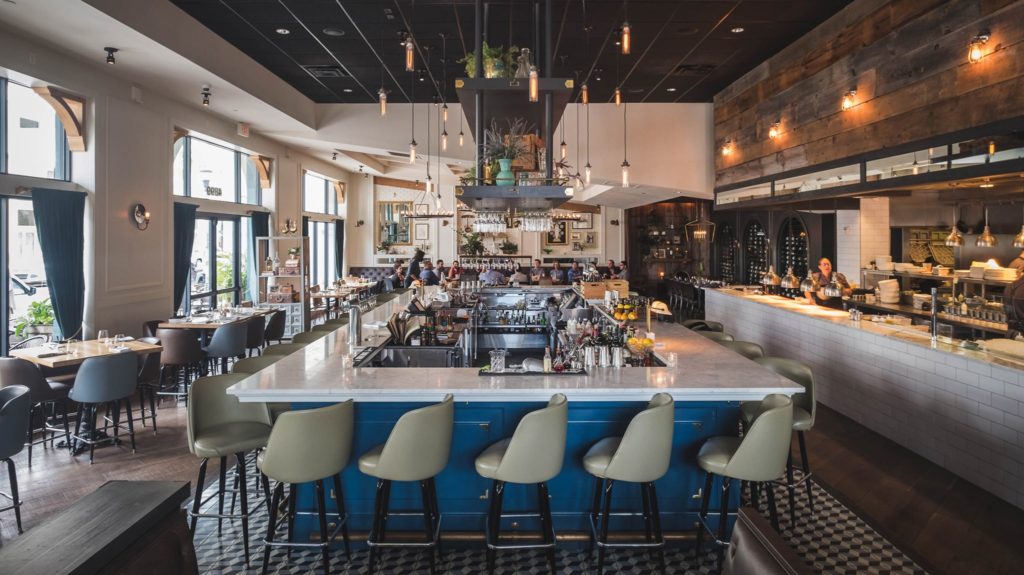 Do something fun!
My partner and I like to incorporate a fun activity into each of our dates. Across the street from Provisions & Buzz Co, you'll find Escape Artists Orlando. This escape room experience offers a great way to work together and solve riddles. There are two escape rooms to choose from: Ninja and Baldwin Manor.
In the Ninja escape room, your goal is to find and steal the hood of the new master swordsman who has infiltrated your town and is working for the enemy and bring it to the Shogun. This escape room has a difficulty rating of 5/5. I've personally played this room before and we made it out with just thirty seconds to spare. Your host allows your three clues but will provide you with extra clues if you ask and don't mind taking the hit to your ninja honor. Between you and me, my group of eight needed four clues to pass this escape room.
Baldwin Manor tells the story of a family with generations of bad luck, suspected to stem from a great aunt who practiced the dark arts. You've inherited the home and decide to inspect it on the centennial of the family's disappearance. There's only one hour left until midnight, when you'll have the chance to save your family from the curse of bad luck, or disappear.
Both of the escape rooms run for 60 minutes and require a party of 2-8 people. Make sure to book your reservation ahead of time. You can bring friends or enjoy the room just the two of you. The cost is $32/person. Currently, all rooms are private.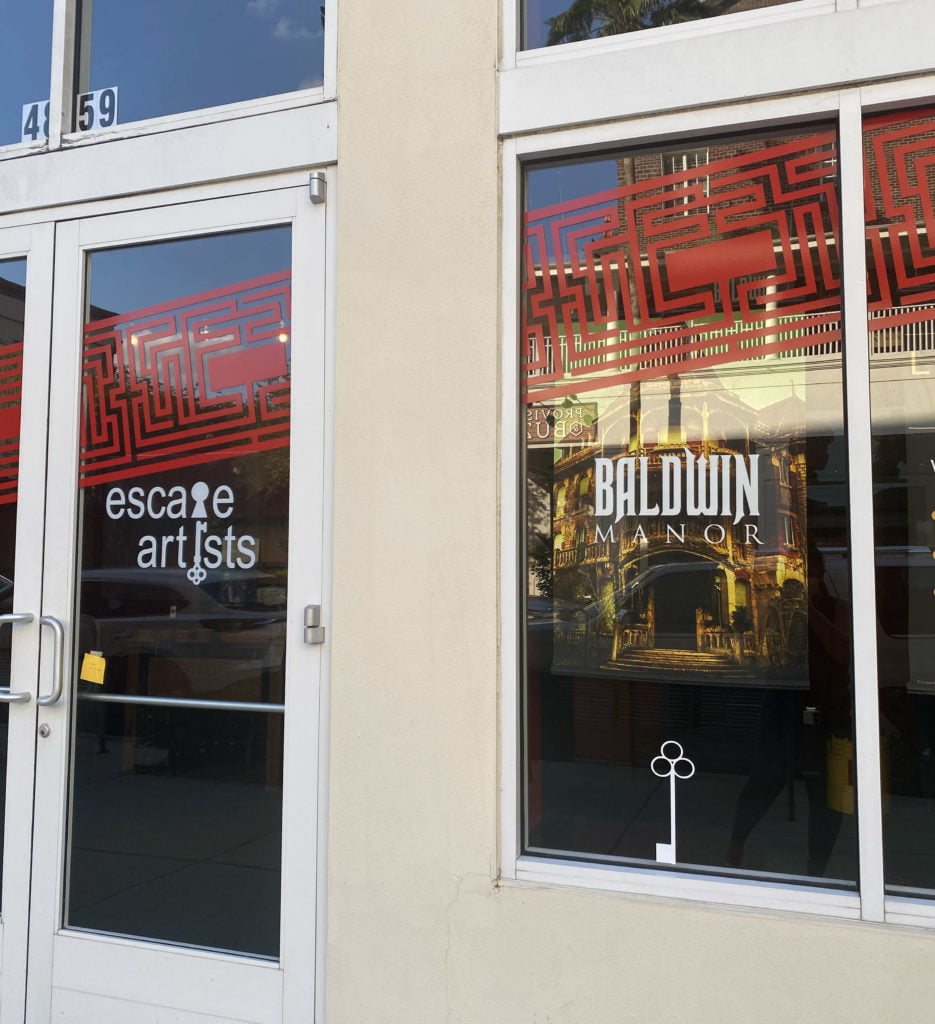 Dessert
End your night with your sweetheart with a treat by walking to Farris and Foster's Chocolate Factory. They have unique specialty chocolates that range from truffles to chocolate-covered graham crackers (a personal favorite) to caramel apples.
If you're in the mood for something more refreshing you can head to ICENY for rolled ice cream! Create your own sweet treat from the seven base flavors, 20 mix-ins, and 32 toppings to make a completely customizable but still Instagrammable dessert.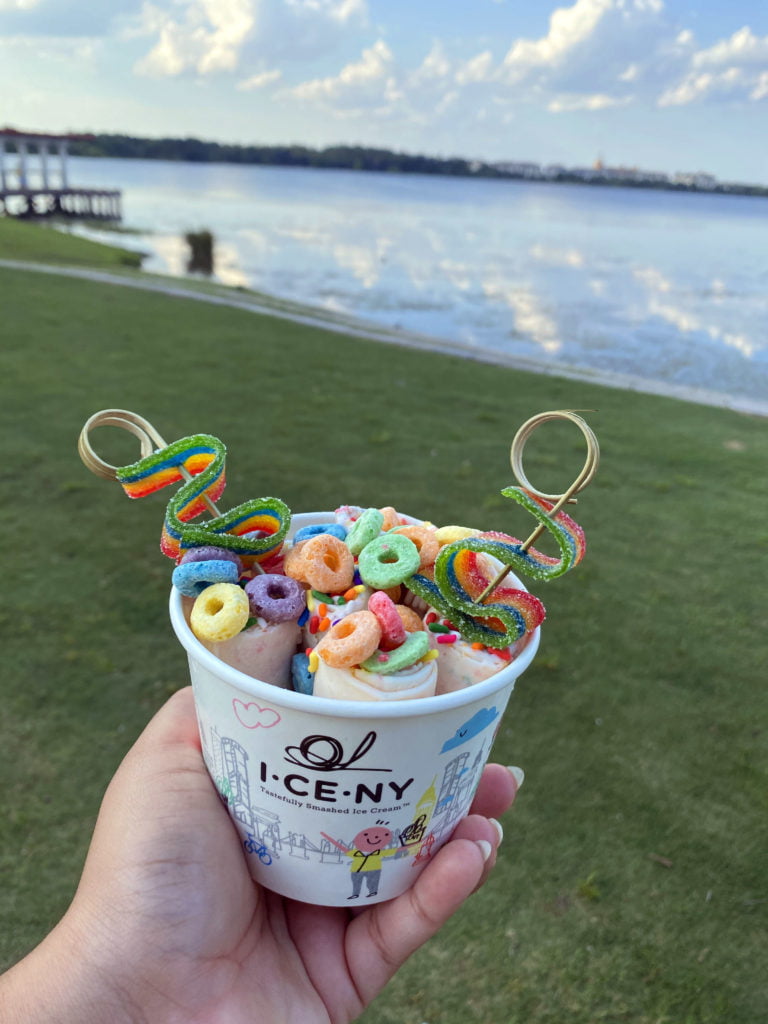 Walk it off
Finish the night by bringing your dessert over to Lake Susannah to relax by the waterside. Then join the locals for a stroll along Baldwin Park's walking trail, which can be accessed near Gator's Dockside. You can walk the trail all around Lake Baldwin. Use this time to catch up with your significant other, work in some physical activity, and go over your escape room strategy for next time!
All images by Jaimelee Duran unless otherwise noted