A burlesque cabaret, romantic movie nights under the stars, an immersive experience through Mead Garden, an outdoor wine & music social and more! The Orlando arts scene is alive and well with a host of upcoming outdoor arts experiences couples will love. Here are our top picks for the best upcoming outdoor shows in Orlando, perfect for your next date night outing. As an added bonus, almost all of them can be enjoyed for $60/couple or less.
Orlando Philharmonic Orchestra presents Gershwin!
January 30, 2021, 3:30pm and 7:30pm
Frontyard Festival at Dr. Phillips Center
Dr. Phillips Center for the Performing Arts kicked off its new 6-month Frontyard Festival in December 2020. This outdoor series features a lineup consisting of musical performances, live comedy, dance, community theater and more. The lawn is organized into socially-distanced boxes for up to 5 people. You can even order food and drinks for delivery straight to your box.
As part of the series, Orlando Philharmonic Orchestra will perform music from the legendary George Gershwin. Highlights include An American in Paris, Kevin Cole performing Rhapsody in Blue, and Orlando Philharmonic's Rimma Bergeron-Langlois as the soloist for Fantasy on Porgy & Bess.
Tickets begin at $25 per person.
Down the Rabbit Hole
Wednesdays-Sundays February 6 – March 14, 2021, multiple showtimes
Mead Botanical Garden
Creative City Project is back again with another immersive outdoor show in Orlando we can't wait to experience. Down the Rabbit Hole invites you to follow Alice through Wonderland (aka Mead Botanical Garden), meeting all of your favorite characters from the classic tale along the way. Expect a combination of circus arts, dance, music, comedy, theater, incredible costumes, theatrical lighting and more. Groups are limited to 10-15 people at a time.
Tickets are $22 – $25 per person depending on the date you choose. Parking is free.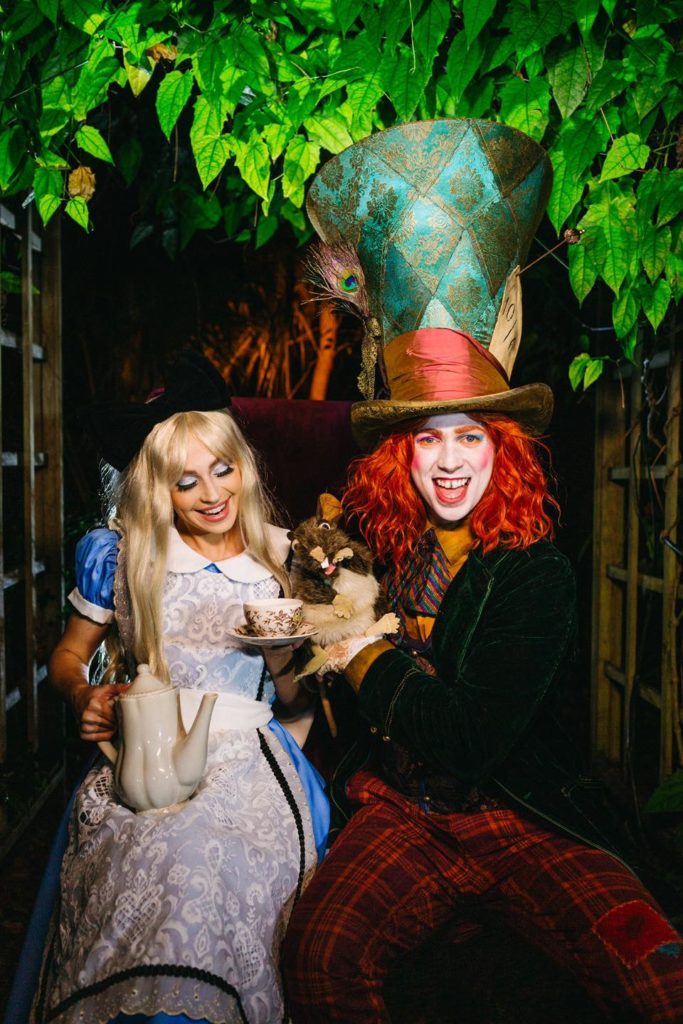 Jazz on the Lawn "In the Mood for Love"
February 7, 2021, 4pm (doors open at 3:30pm)
Front lawn at The Howey Mansion, Howey-In-the-Hills
Get your fix of jazz and classical music at The Howey Mansion's monthly outdoor Music Series. Enjoy jazz standards from the Great American Songbook, as well as Brazilian, Blues and Contemporary Jazz from the Suzy Park Quartet at the next event in the series this February. Make sure to pack lawn chairs and a picnic to enjoy during the show. A cash bar will also be available.
Tickets are $23 per person. You also have the option to purchase a tailgating pass for $20, which will allow you to park your car in a designated space on the lawn.
Kiss Me, Shakespeare! A Valentine's Cabaret
February 12 – 14, 2021, multiple showtimes
Outdoor courtyard tent at Orlando Shakes
Orlando Shakes recently transformed the outdoor Darden Courtyard into an outdoor performance tent, which will be hosting two upcoming outdoor productions. First up is the romantic production Kiss Me, Shakespeare! A Valentine's Cabaret, combining classic Broadway show tunes with along with the most romantic scenes from Shakespeare.
Tickets are $30 for a two-person table.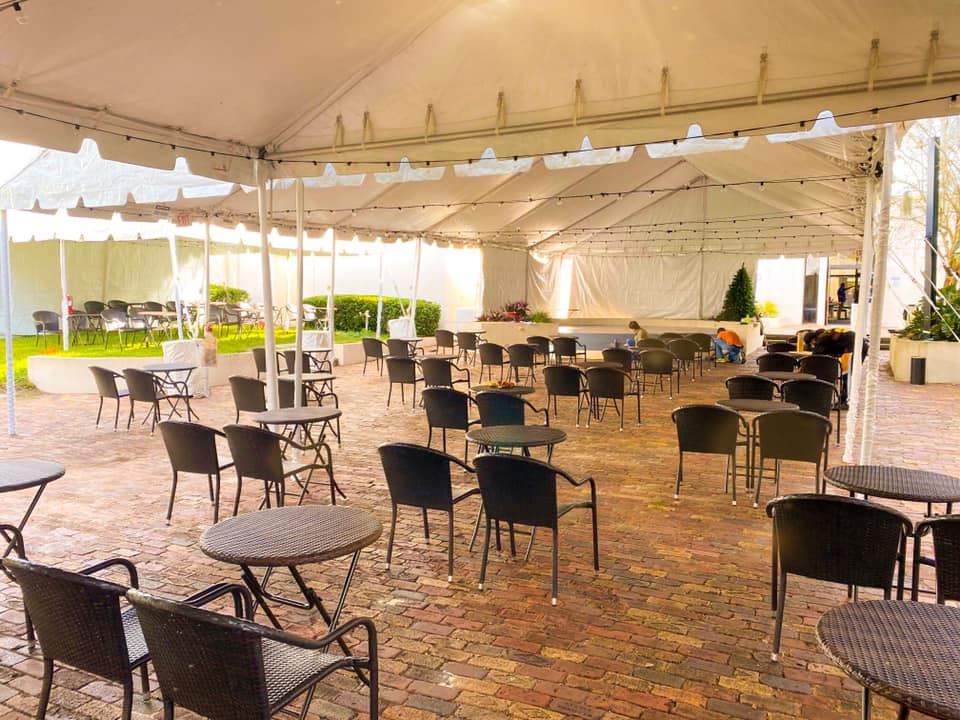 Gilberto Santa Rosa Amor y Salsa
February 12, 2021, 7:30pm
Frontyard Festival at Dr. Phillips Center
Another performance part of Dr. Phillips Center's 6-month Frontyard Festival, this outdoor concert will feature a live performance by Latin music star Gilberto Santa Rosa. Practice your salsa moves from the comfort of your own socially-distanced box. FYI: a minimum of four people per box is required for this show.
Tickets begin at $90 per person.
Love Notes: A Wine & Music Social
February 13, 2021, noon-10pm
Outdoors at Swirlery Wine Bar (SoDo District)
This outdoor show in Orlando at Swirlery Wine Bar will combine music and wine into one fun, day-long outdoor festival. The outdoor stage will host a lineup of musicians and live DJs, and food from local purveyors (like Neopolitan pizzas and ramen) will be available for purchase alongside craft beer and wine.
Tickets are just $10 per person. VIP table tickets will be available soon.
Disney Movie Night: Beauty and the Beast
February 14, 2021, 6pm
Frontyard Festival at Dr. Phillips Center
Missing the magic of Disney? Head to the front lawn at Dr. Phillips Center for Disney Movie Night almost every Sunday evening through May as part of the Frontyard Festival outdoor series. The Valentine's Day lineup includes an outdoor screening of the Disney classic, Beauty and the Beast.
Tickets are typically $5 per person for Disney Movie Night.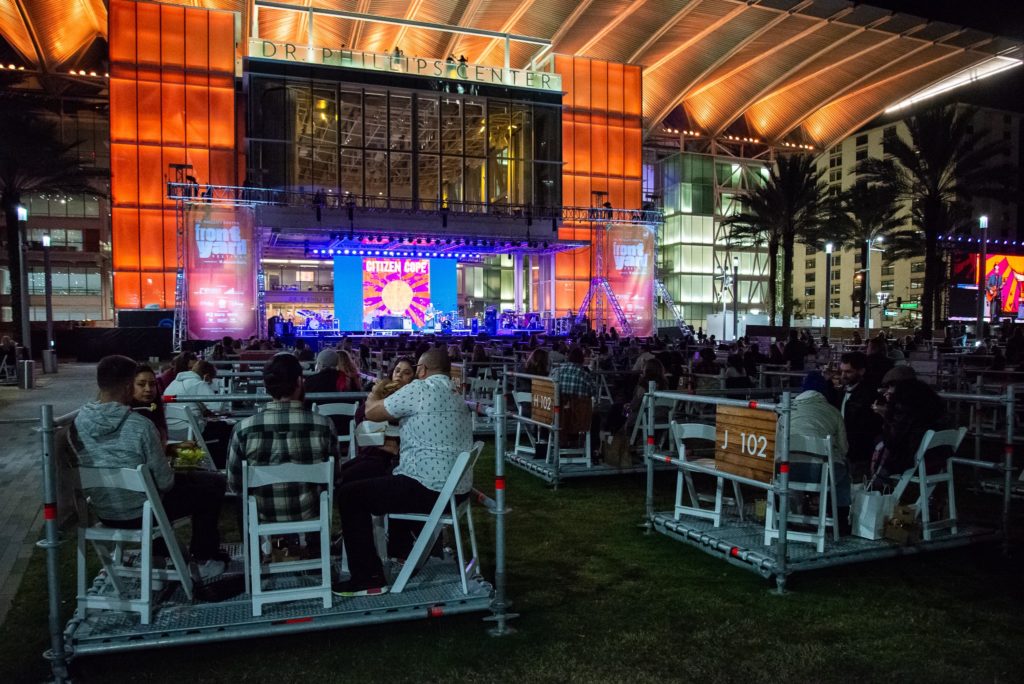 Valentine's Movie Night: When Harry Met Sally
February 14, 2021, 7:30pm (gardens open at 6pm)
Leu Gardens
Leu Gardens hosts our favorite monthly outdoor movie night. This February, watch When Harry Met Sally with your love under the stars on Valentine's night. You're welcome to bring your own picnic basket and a bottle of your favorite wine. Tickets are limited and you must remain 6 feet away from other groups. Arrive early for a romantic stroll around the gardens before the show.
Tickets are $6 per person and will be on sale online only on February 8, 2021.
Josephine
February 17 – March 21, 2021, multiple showtimes
Outdoor courtyard tent at Orlando Shakes
Kicking off in mid-February at Orlando Shakes inventive outdoor courtyard tent, Josephine is a one-woman burlesque cabaret starring Tymisha Harris. The must-see show is a combination of cabaret, theater and dance telling the story of Josephine Baker, the" first African American international superstar and one of the most remarkable figures of the 20th Century." Highlights include the icon's most famous acts, including songs "Blue Skies" and "La Vie en Rose," plus "the dance routine that established her stardom, the danse sauvage, also known as the banana dance."
Tickets begin at $30 for a two-person table and will be on sale beginning January 26, 2021 at noon.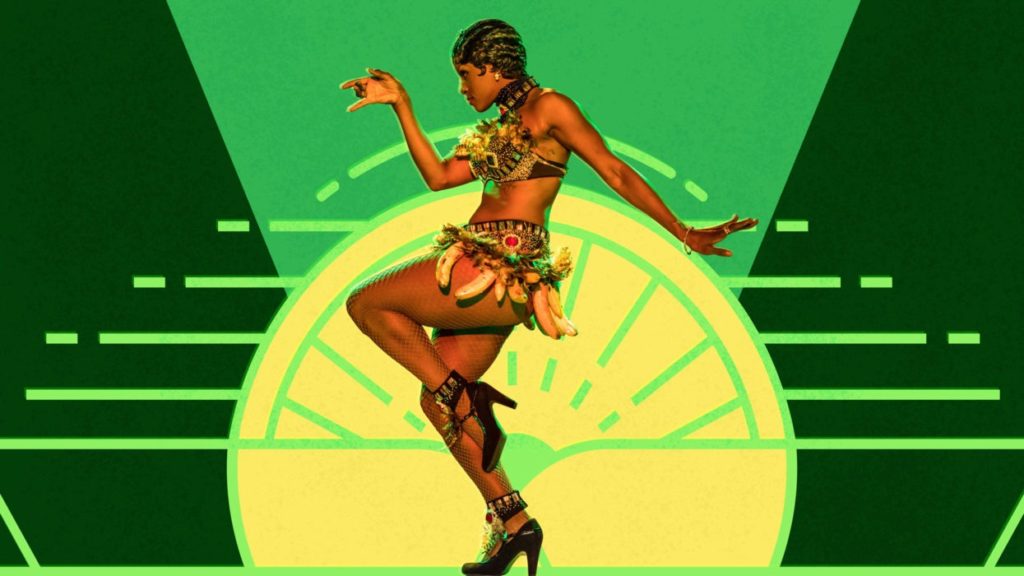 Other notable upcoming outdoor shows from Orlando Shakes include:
Both of the above performances will be performed outdoors at the Walt Disney Amphitheater at Lake Eola.
---
Looking for more outdoor shows and activities for date night?
Check out a few of our favorite outdoor date night ideas:
Disclosure: Orlando Shakes is one of our valued advertising partners. Learn more about advertising with us.
Feature image credit: Orlando Shakes; 2003 performance of A Midsummer Night's Dream at Lake Eola