Not quite ready to return to the movie theater? There's a new local business in town that will bring the movies to you, setting up a cozy outdoor movie night in your own backyard. If you've been looking for a fun way to spice up your at-home date nights, this is it!
After being laid off from her job in the event industry back in March, Belysia Walker decided to take some time to contemplate her next step. While everyone has been dealing with their own set of circumstances during the pandemic, one thing she observed consistently was a desire among her friends and family to find safe ways to be together again. And, after stumbling upon a post about a backyard outdoor movie night on Instagram, her new business venture was born.
Space6 is a new outdoor movie rental business servicing Orange and surrounding counties. Rather than having to set up a DIY screen and track down a projector on your own, they provide all of the necessary equipment and handle the set-up and teardown.
Belysia credits a lot of her creativity to her mom, who worked in the education field and also as a guidance counselor for 10 years. She was always dreaming up unique activities for her students, and that inspiration is evident in small details like the mini movie theater-style popcorn machine available as an add-on option with a candy bar.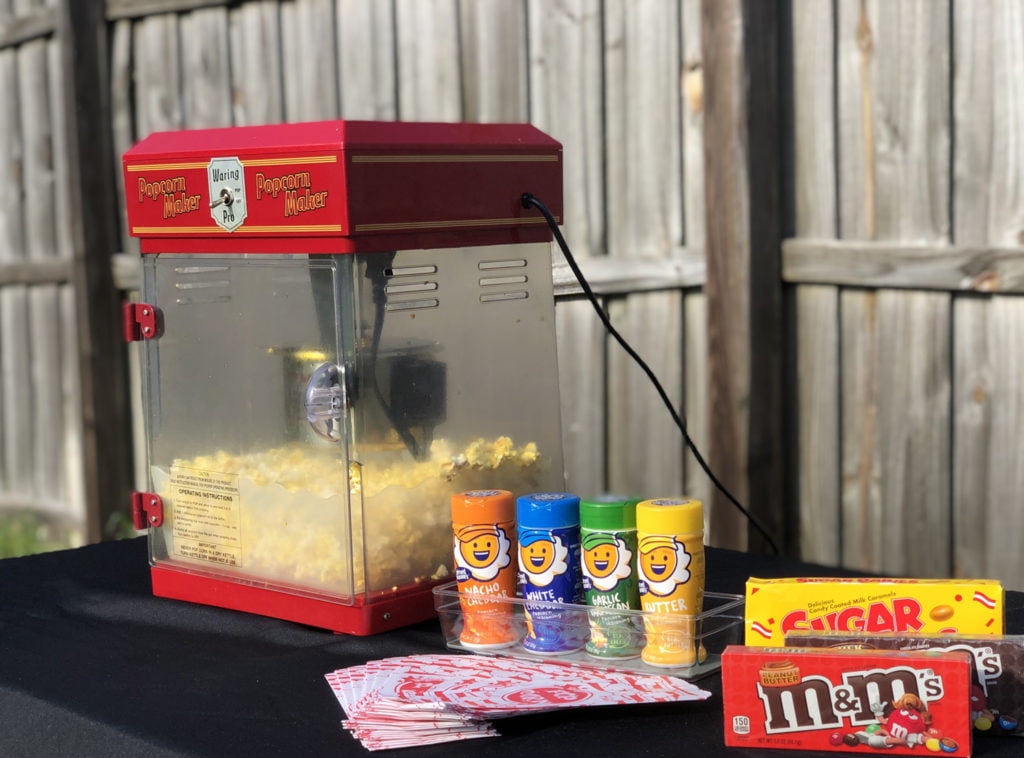 Ultimately, the purpose of Space6 is to offer a safe and fun way for people to be together again. Try it for a socially distanced outdoor gathering with your closest friends and family. Or, opt for an intimate outdoor movie night with your partner.
HOW IT WORKS
Space6 will provide everything you need, including a 10-foot outdoor movie screen, portable speaker and projector. You can connect the projector to your own compatible device, if desired.
The entire experience lasts about four hours, including plenty of time to kick back and watch your desired flick.
The cost is $200, with optional add ons available to enhance your outdoor movie night. Score 10% off through the end of September 2020.
Add-on options include:
Popcorn & Candy Bar: $50 (popped on-site with assorted candy for up to 10 people)
Inflatable Lounge Seating: $50 (Sanitized before each use)
Bug-Away tiki torches: $25 (Adds ambiance and uses mosquito-repellent fuel)
The travel fee outside of Orange County is $50.
Because of Belysia's extensive background in the event industry, she also offers custom, themed movie nights ideal for special occasions.
For more details and to book your own outdoor movie night, visit thespace6.com.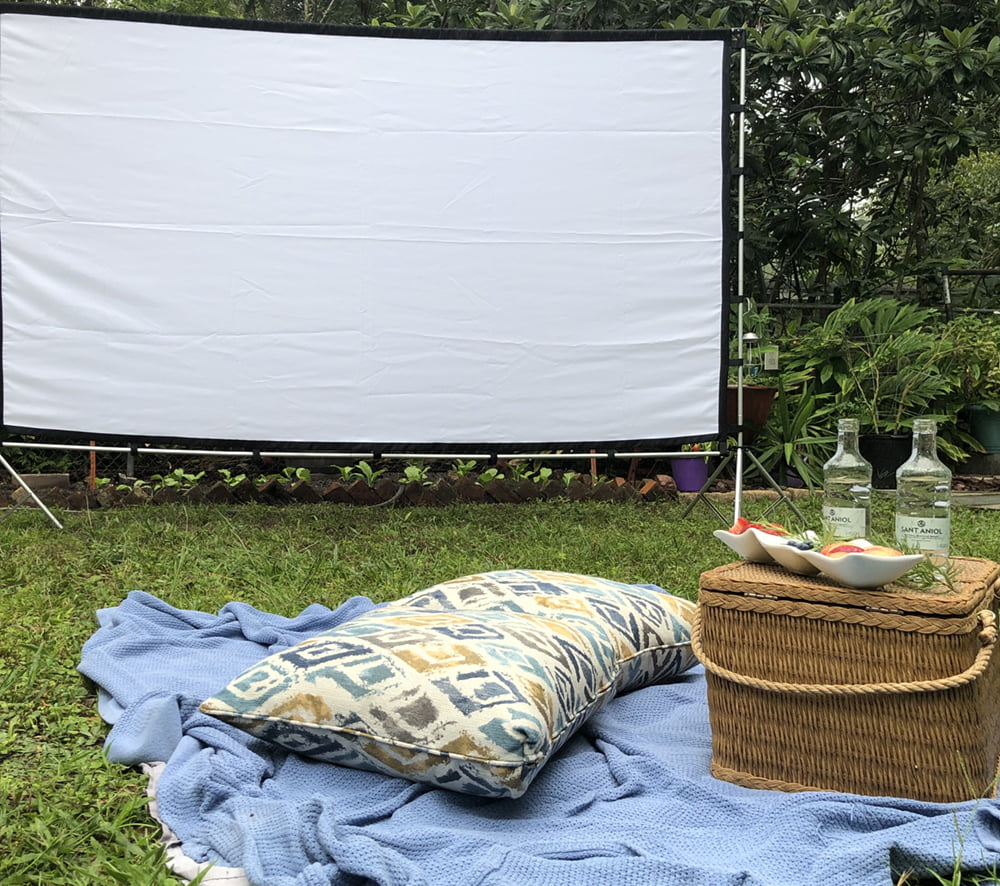 All images courtesy of Space6