Calling all art lovers! Enjoy a special limited capacity date night at OMA on August 8, 2020 when the museum will stay open late from 4-8pm. Live music from the Weldon Street Jazz band (5-8pm) will set the mood for an evening exploring the museum's current exhibitions.
Highlights include Living Color: The Art of the Highwaymen which is only on display through August 16, 2020 and a brand new exhibit, Oliver Jeffers: 15 Years of Picturing Books. You can check out all of the current art exhibitions here.
The museum has also partnered with local eatery Pig Floyd's Urban Barbakoa to provide you with a complete date night experience. Stop by Pig Floyd's (1326 N Mills Ave) to pick up a special date night meal before perusing the galleries and you'll be rewarded with two tickets to OMA. These tickets are redeemable through the rest of the year.
Each date night kit from Pig Floyd's is available for pickup for $39.99 and includes the following:
4 tacos, 3 sides and 2 beers or 1 wine (equal to two glasses)
Strawberry shortcake and Oreo cookie butter Mochi donuts from Dochi
Tableware for two
One cactus bloom scented candle from The Solo Candle Co
Two general admission tickets (valid for the rest of the calendar year) to Orlando Museum of Art ($30 value)
You may purchase your date night kit and use your tickets the same night, or save them for a later date. You'll receive a free reservation code when you buy your Pig Floyd's meal.
Preorders are encouraged and can be placed by calling 1-833-PIG-LOVE.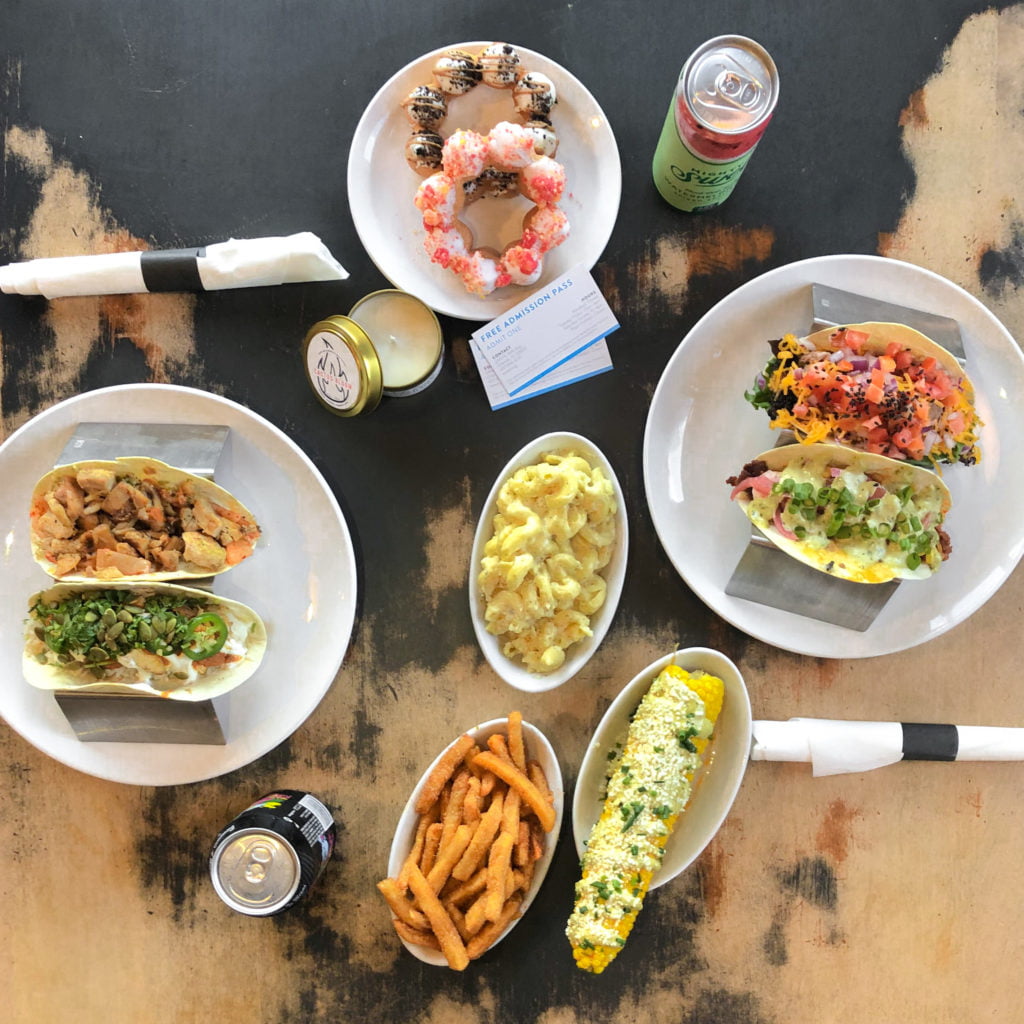 SAFETY INFO
Wondering about safety? There will be limited tickets available for this after-hours event, and you must reserve a designated entry time in advance. Entry times are available in 15-minute increments, with 15 tickets available during each time slot.
Guests are also required to wear face coverings and follow social distancing guidelines. The museum has implemented enhanced sanitization as well.
DETAILS + TICKETS
Date night at OMA
Saturday, August 8, 2020, 4-8pm
Orlando Museum of Art
$15/person museum admission
$39.99 date night kit from Pig Floyd's (includes two tickets to OMA)
Purchase timed entry tickets here.
To preorder your date night meal from Pig Floyd's, call 1-833-PIG-LOVE. Your reservation code will be provided when purchasing your meal.
Feature image credit: Orlando Museum of Art