SPONSORED — Looking to shake up your date night routine? There's a new craft studio in town and we're pretty in love with their signature date night offering. Owned by Jacksonville native Austin Patterson, Pinspiration Orlando in Oviedo offers a variety of DIY craft projects (all materials included!) perfect for couples, girls' night out or just a solo date to nurture your creativity. They've also got a wine and beer bar to help you channel the muse.
For a romantic night out, Pinspiration offers a unique date night package for two where you'll get a little messy creating a masterpiece together. Dubbed the Splatter Date, this artsy date night experience includes private access to Pinspiration's "splatter room" which is used exclusively for splatter painting. This method involves flinging, throwing and dripping acrylic paint onto the canvas.
The Splatter Date package ($99/couple) includes:
Private Splatter Room
1 large or 2 small canvases
Protective painting gear
"Glow Upgrade" (glow-in-the dark painting experience under black lights)
Chocolates for two
Two glasses of champagne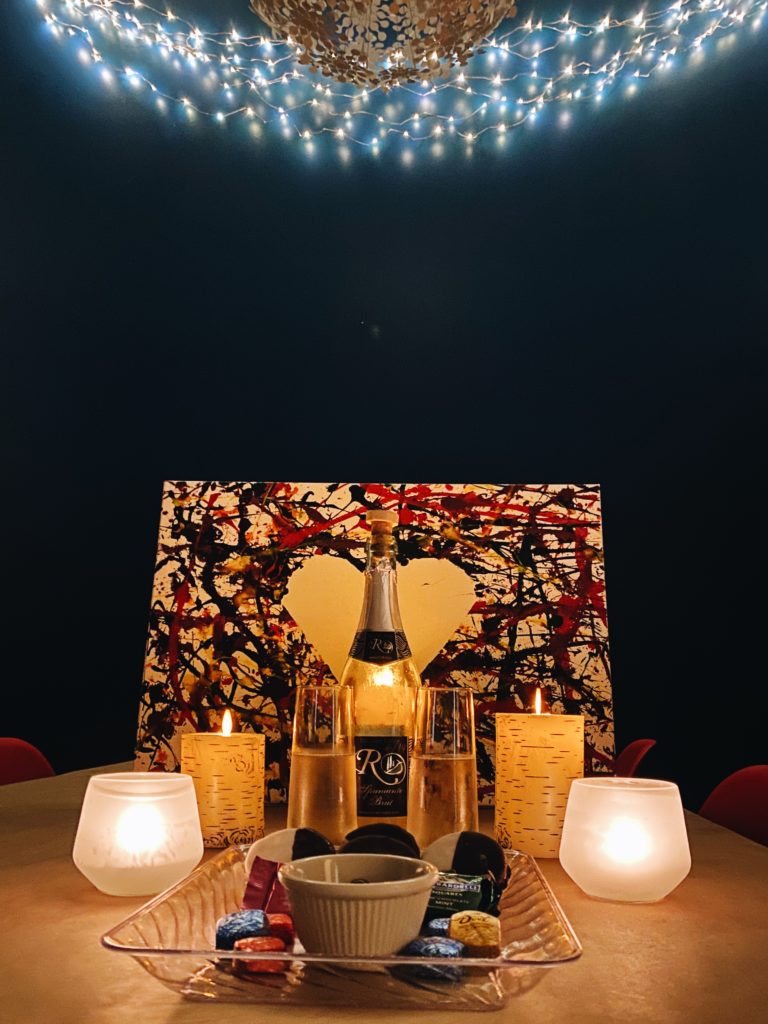 Your experience will last for about an hour, including paint time, clean up and time to unwind while sipping champagne and savoring your chocolates. You'll have the option to create a single canvas together, or work side by side on complementary pieces.
While I'm all for traditional paint nights with guided instruction, more abstract methods like fluid and splatter painting result in a truly original and unique piece of art that you really can't mess up. Whether you're in touch with your inner Jackson Pollock or consider yourself a novice, this fun painting method suits all levels.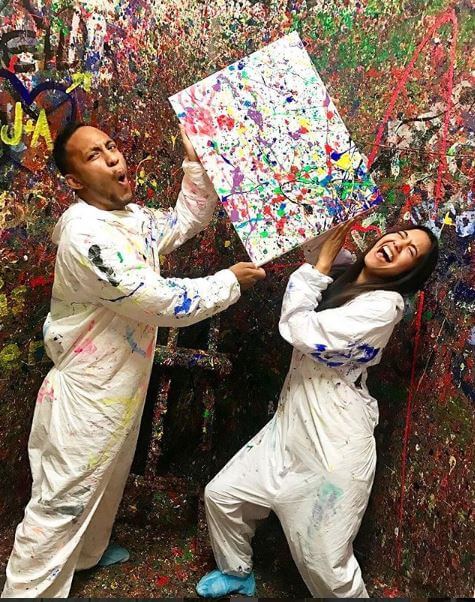 More Projects
Apart from the Splatter Date, Pinspiration Orlando offers a variety of projects perfect for any occasion. You can also book private party packages at the studio, including a Choose-Your-Own DIY Party or Splatter Party in the splatter room.
Projects at the Orlando studio include:
Vision board
Monogrammed or painted wine glasses
String art
Paint + design wooden state of Florida
Acrylic pouring
DIY soy candles
Wall mounted beer opener
and more
Browse the full gallery of projects here.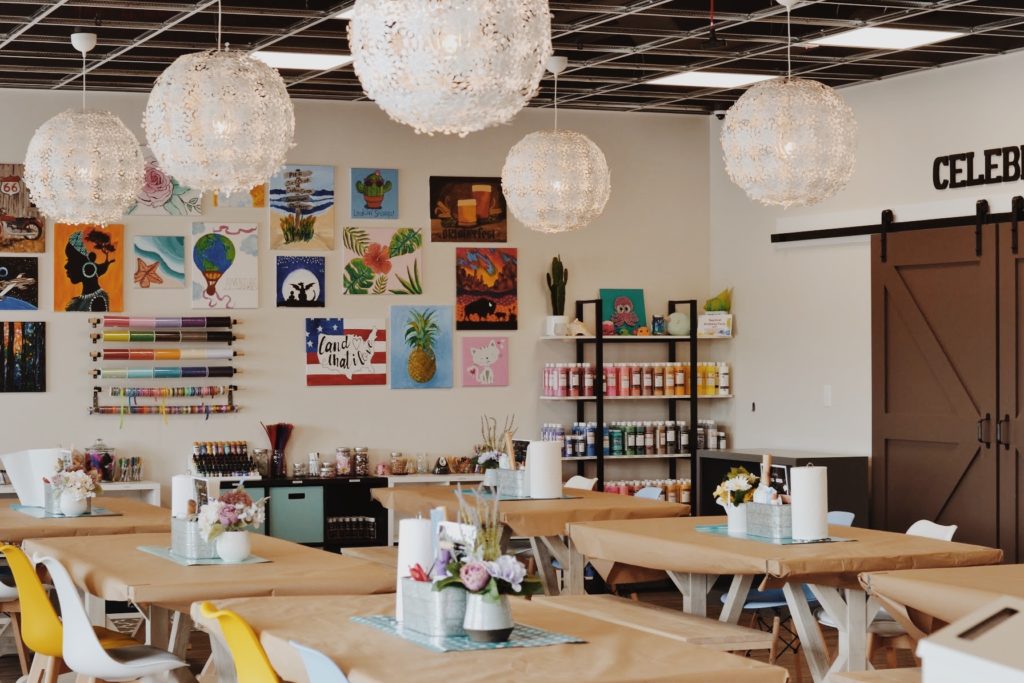 DETAILS
Browse projects, make a reservation and learn more at pinspiration.com/locations/northorlando.
Pinspiration North Orlando
1121 Alafaya Trail Suite 1017
Oviedo, FL 32765
(407) 986-8812
Closed Mondays
Reservations are encouraged but not required.
All images courtesy of Pinspiration North Orlando
DISCLOSURE
We were compensated to write this post…
and
We are committed to providing you with valuable content that informs and inspires you…
and
We are clear that all of our content, including our sponsored content, gives value to our readers.
Our commitment as a for-profit website is to marry total transparency with superior, locally-created content. If you ever feel we fall short in that commitment, please let us know.