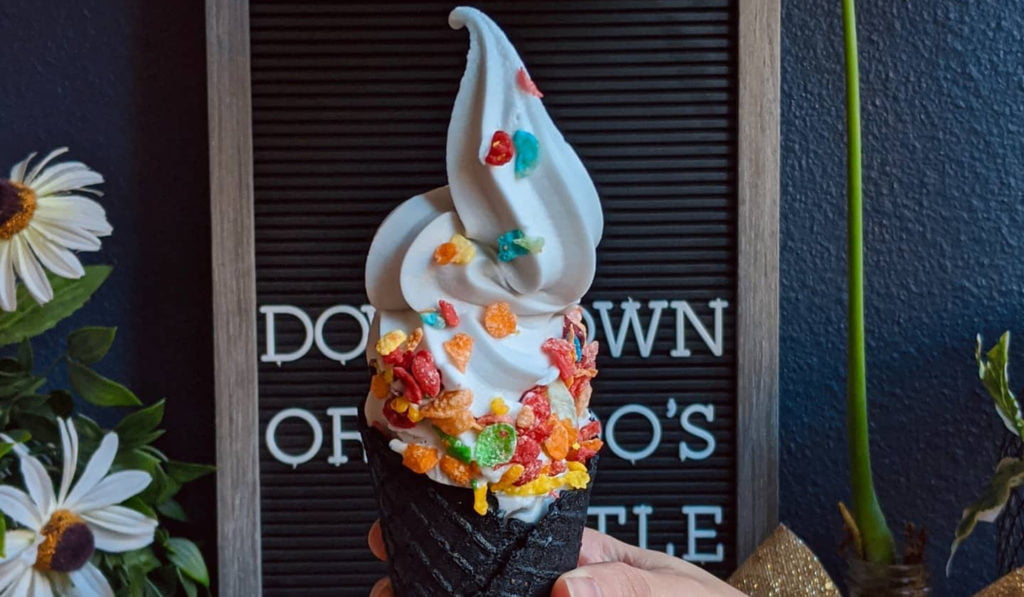 Who's ready for a dairy-free dessert crawl in Orlando? Ditching dairy (for whatever reason) doesn't mean you can't enjoy your favorite desserts. Now more than ever, there are plenty of dairy-free dessert options to choose from, especially in Orlando. Check out one (or all) of these local shops to satisfy your sweet tooth. Treat yourself!
The Greenery Creamery
Head to Downtown Orlando for a cup, cone or even ice cream sandwich packed with handmade vegan ice cream at The Greenery Creamery. Flavors rotate daily but some of the most popular dairy-free flavors include Black Ash Coconut, Sweet Cream and Ube (if purple yam is your jam).
Earlier this year The Greenery Creamery launched vegan soft serve and a sugar-free, keto/paleo ice cream made with organic stevia. Head over to their Instagram for the flavors of the day.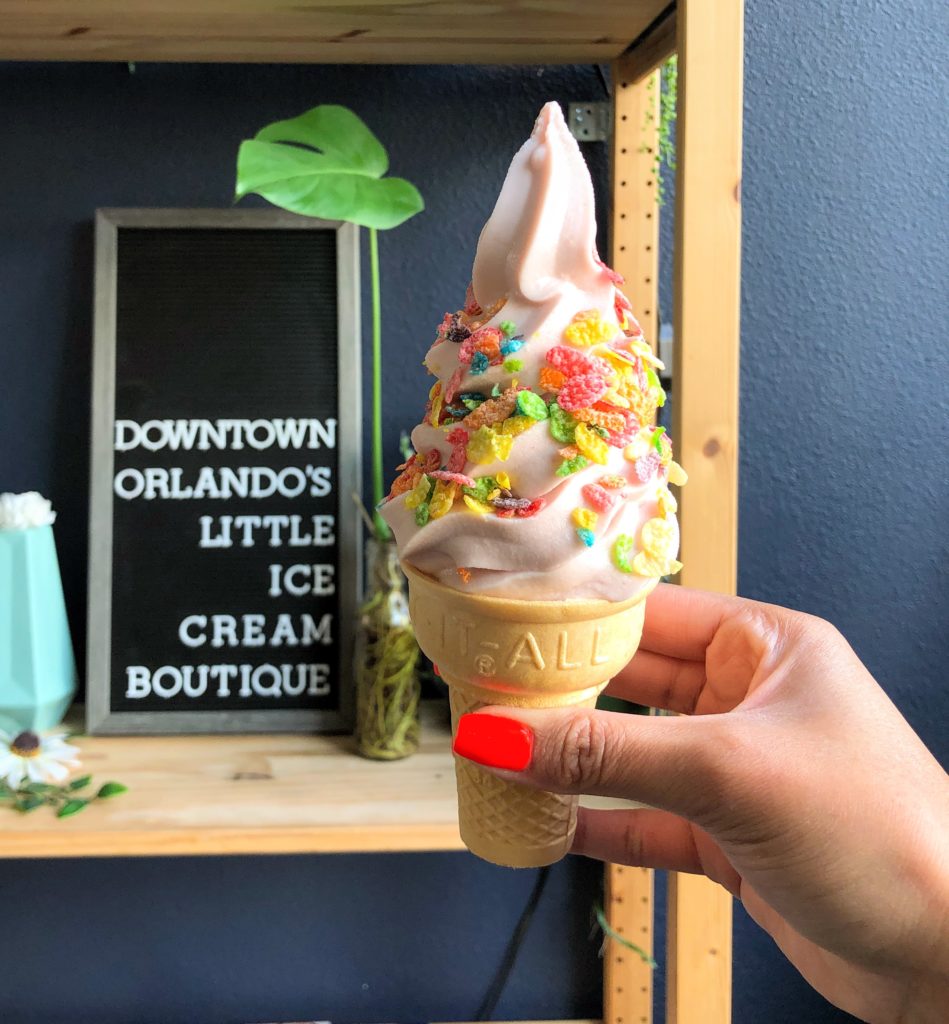 Valkyrie Doughnuts
If doughnuts are more up your alley, head to Valkyrie Doughnuts where the treats are made fresh all day. These doughnuts are by no means typical. They're not even round. These square-shaped treasures are the fluffiest and freshest egg-free and dairy-free doughnuts you'll try in Orlando.
The doughnut menu changes often, so check their Instagram before you head over! Make sure to also stop by Valhalla Bakery located inside Market on South for more vegan sweets.
Kelly's Homemade Ice Cream
Did someone say sor-BAE? Kelly's offers a handful of dairy-free sorbets you can enjoy at any of their three Orlando area locations. Flavors rotate frequently, so give them a call for availability before you swing by.
*NOTE: Kelly's dairy-free flavors are produced in the same facility as those including dairy.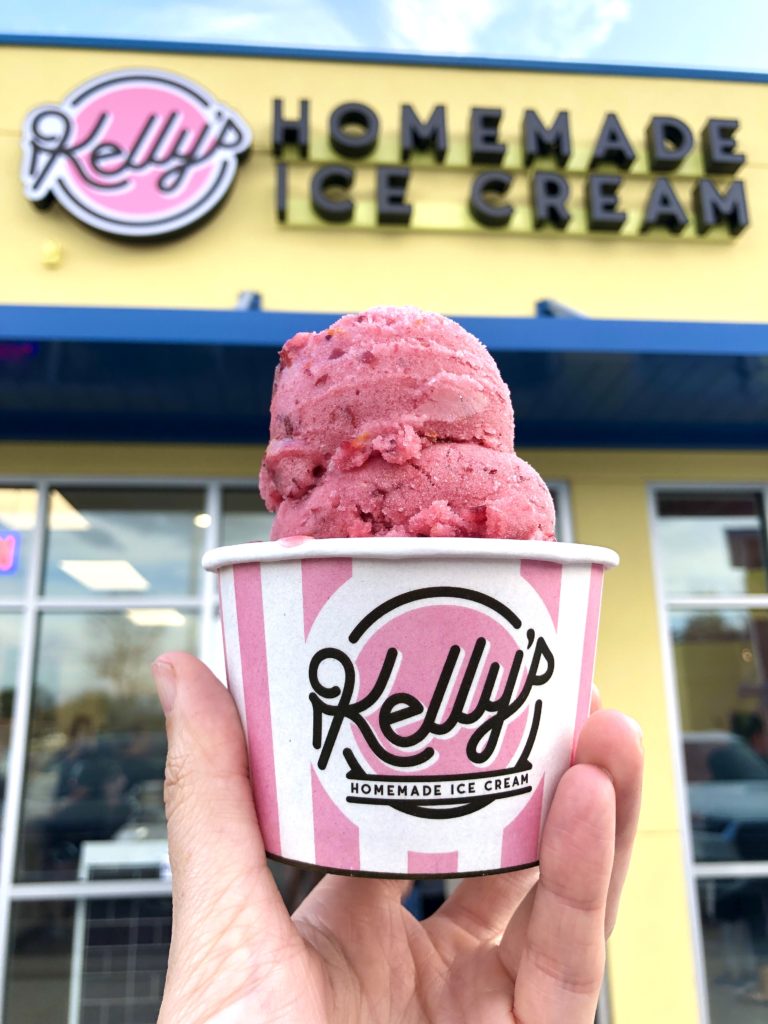 DaJen Eats
Known for delicious vegan Jamaican food, DaJen Eats also sells dairy-free ice cream—Irie Cream—by the scoop or pint. Signature flavors include Red Velvet Cheesecake and PB&J. Irie Cream is also available at Peterbrooke Chocolatier of Winter Park and Valkyrie Doughnuts.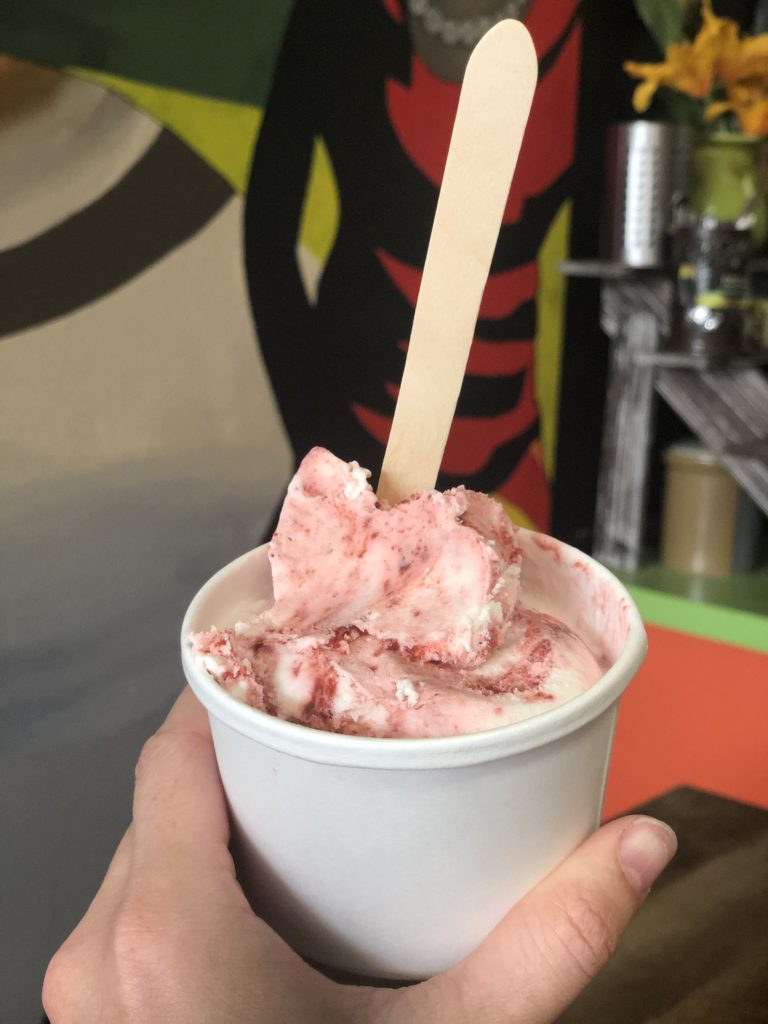 The Pop Parlour
Located just steps from Lake Eola and on-campus at the University of Central Florida, The Pop Parlour is the spot for delicious, handcrafted ice pops. All their "Fruity" pops are dairy-free and "Boozy" options are also available.
MORE OPTIONS
All images courtesy of Whitney Gonzalez @citywhit unless otherwise noted. Feature image credit: The Greenery Creamery