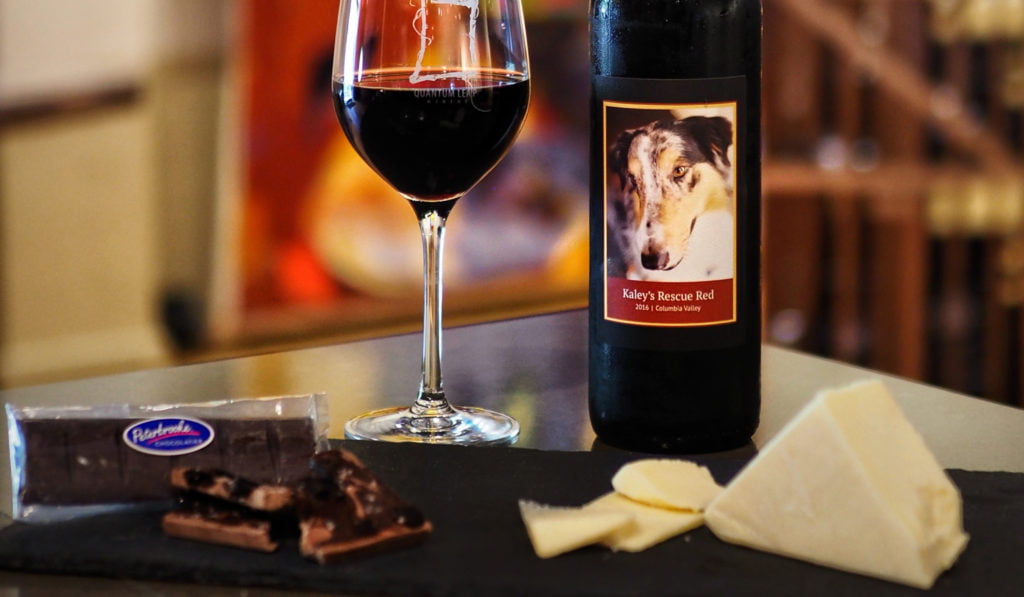 The creativity, innovation and adaptability of the Orlando community has been astonishing and joyous to witness these past few weeks. And this week, a few of our favorite local Orlando ladies have planned an extra special virtual event that's perfect for an at home date night this week: a virtual Wine, Cheese and Chocolate pairing class on Friday, May 1 at 6pm.
Hosted by Lisa Wilk (Taste Cook Sip, Orlando Uncorked), Jill Ramsier (Quantum Leap Winery) and Tonda Corrente (La Femme du Fromage), this educational, interactive and tasty live class will teach you the art of pairing cheese, chocolate and wine from the comfort of your own couch. Wine, Cheese and Chocolate Perfectly Paired sessions are typically offered in person at Quantum Leap Winery several times throughout the year, but we're extra excited for this special at-home edition.
How it Works
To participate in the pairing from home, you'll need to purchase one (or both) of the pairing kits. Each kit is $35 and includes a full bottle of wine plus the featured cheese and chocolate pairing. The wine is from local winery Quantum Leap Winery, the chocolate is from Peterbrooke Chocolatier of Winter Park, and the cheese is from La Femme du Fromage. Order your pairing kit online in advance through Quantum Leap Winery, by emailing [email protected], OR via delivery from East End Market (deliveries available in select areas on specific days Wednesday-Saturday; curbside pickup available 11am-4pm).
During the class, the trio will lead you through a guided tasting, just like during the in-person classes. You'll also have a chance to ask questions about pairing techniques, wine, cheese, chocolate and more.
If you can't join the live session but still want to participate, purchase your pairing kit and watch the video replay at a more convenient date. Video replay links will be available on the Facebook event page.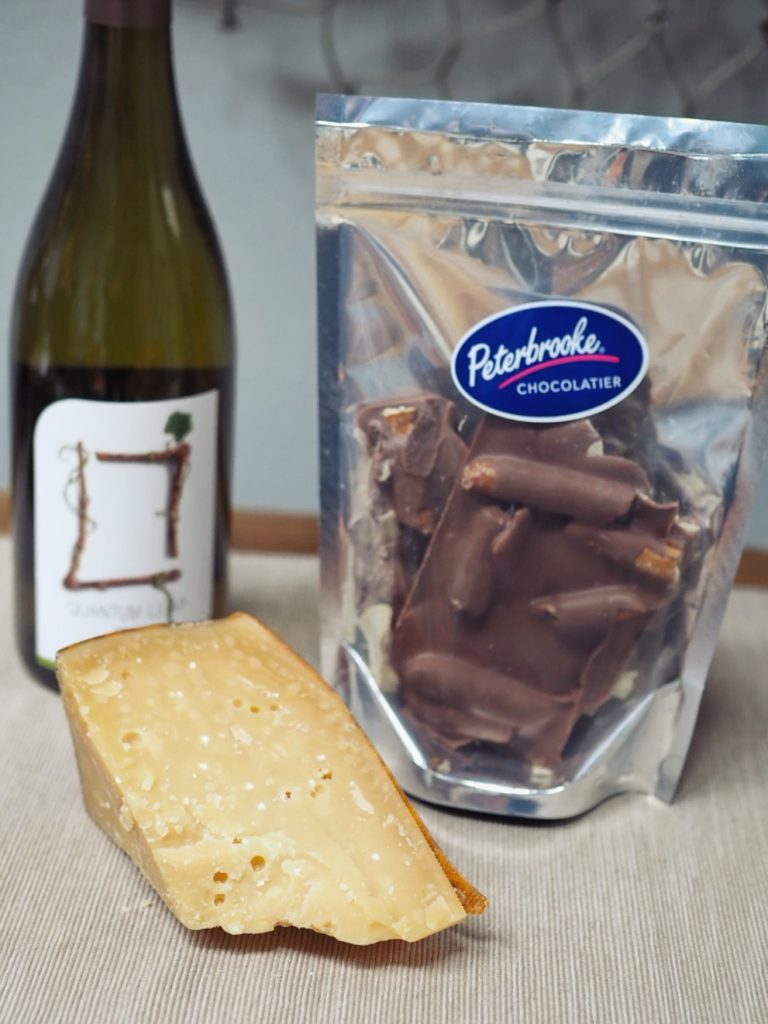 PAIRINGS
White Wine Pairing
Wine: Pinot Grigio, Veneto, IT 2018
Cheese: Van Kass Goat Gouda 1/3 lb
Chocolate: 1 package Peterbrooke Chocolatier of Winter Park Milk Chocolate Coquina Bark
Red Wine Pairing
Wine: Kaley's Rescue Red, Columbia Valley, WA 2016
Cheese: Prairie Breeze Cheddar 1/3 lb
Chocolate: 3 Dark Chocolate Sea Salt bars from Peterbrooke Chocolatier of Winter Park.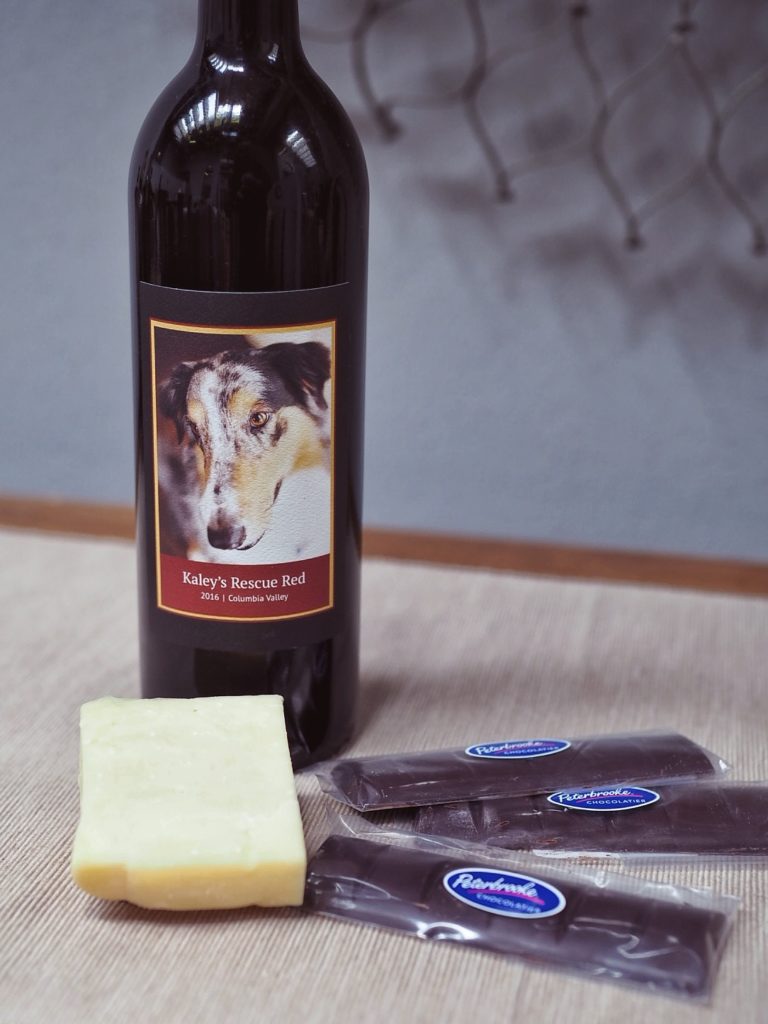 You can purchase both kits for a discounted price of $60.
While placing your order you'll be able to choose from several convenient pickup locations. Free delivery is available for certain zip codes if you purchase both pairing kits. If you're planning to pick up your goods in the evening, select Peterbrooke Chocolatier of Winter Park location, open daily until 8pm.
DETAILS + TICKETS
Virtual Wine, Cheese & Chocolate Perfectly Paired
Friday, May 1, 6pm
Facebook Live
The pairing kits are $35 each, or purchase both the red and white pairing kits together for $60.
All images courtesy of Lisa Wilk, @tastecooksip.