For the past six months, Saturday mornings in my world have been reserved for visiting my closest weekly farmers market. I love chatting with the local vendors, farmers and artists while stocking up on produce for the week. It's a small, simple joy that I find myself longing for so much more now that leaving the house is strictly limited to grocery shopping and the occasional takeout meal. While adapting to this strange new normal, it might be easy to forget that our local farmers are still producing food. Hitting the closest grocery chain with dozens of other people isn't the only way to get it right now. Below, I've rounded up several alternate ways to shop right now including local farms in Orlando and markets offering online ordering and curbside pickup.
The Sanctum Cafe Virtual Farmers Market
Besides offering bulk family-style meals and online ordering for pickup and delivery, The Sanctum Cafe recently launched a virtual farmer's market. Each week, you can stock up on an assortment of goodies like fresh greens, tomatoes, strawberries, eggs, cheese, kombucha and more. Participating vendors include Sugar Top Farms, Frog Song Organics, Waterkist Farms, Lake Meadow Naturals, Fresh Point Orlando, Katinka's Nourishing Kitchen, Living VitaliTea Kombucha, Golden Hills Coffee, Che Bella Cheese and Arto Moro Tempeh.
Also available is a selection of items from The Sanctum's kitchen. Think homemade granola, guacamole, sauces, gluten free pizza crust and more. You can even order toilet paper–yep, you read that right. Pickups are on Tuesdays (order by 12pm on Sundays) and Saturdays (order by 12pm on Thursdays) at The Sanctum Cafe, Proper and Wild or The Sanctum Coffee & Juice Bar in Altamonte. All items ordered will be placed directly into your trunk or backseat when picking up. These pickup dates coincide with the pickup dates for bulk family-style meals, a yummy and healthy alternative if you don't want to be doing all the cooking right now.
To place an order, visit realdamngoodfood.com.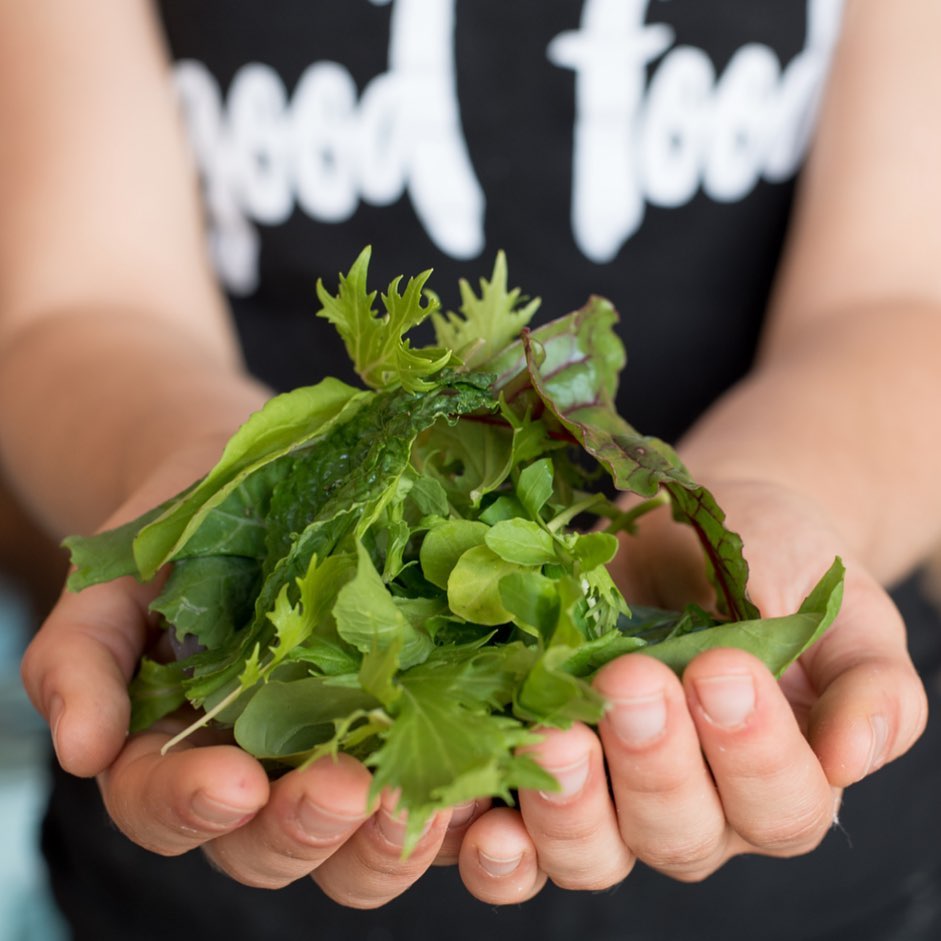 Winter Garden Farmer's Market
The Winter Garden Farmer's Market is my weekly go-to for grocery shopping. While shopping may look and feel a bit different for the time being, the market remains open. Only vendors selling produce and packaged food items are in attendance, there are hand sanitizing stations, food sampling is not allowed, and social distancing measures are being maintained. If you're more comfortable picking up curbside, the market has designated pickup zones for advance orders from select vendors. The Farmacy and Gardners Fresh Produce are both accepting advance orders for pickup.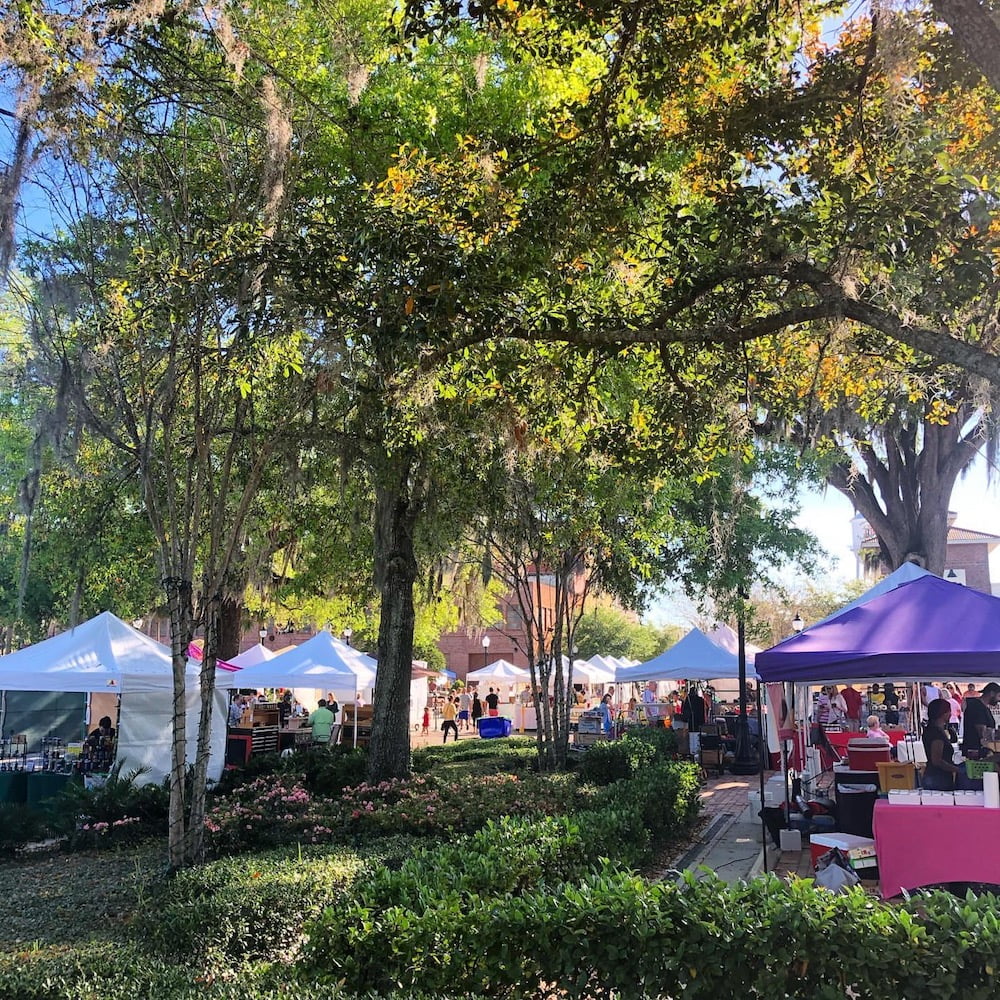 Southern Hill Farms
This local farm in Clermont is one of my personal favorites for picking blueberries each spring. Sadly, I may not be able to enjoy that springtime activity this year. But in the meantime, the farm has launched an online ordering system for their famous blueberries and much more. Blueberries are available in 2 lb. and 1 gallon amounts, baked goods, lemonade, jams and even craft beer. Add some sunflowers and zinnias to brighten your home. Your order will be delivered to your car upon arrival.
To place an order, visit square.com/store/southernhillfarmsmarket.
Pasture Brothers
Pasture Brothers is a local farm in Sorrento specializing in pasture raised chicken. Owned and operated by friends and farmers Norm and Evan, the farm was founded from a passion for ethically-raised food, low environmental impact, and a desire to connect the community with where its food comes from. You can order whole pasture raised chickens online on the farm's website for pickup at the farm (sounds like a fun road trip to us!) or have it delivered straight to your home ($5 fee applies for orders under $50). The farm deliveries to Lake, Seminole, Orange and Osceola counties.
To place an order, visit pasturebrothers.com/collections/main.
Lake Meadow Naturals
Once you've tasted farm fresh eggs, you really can't go back. Lake Meadow Naturals is a local farm in Orlando best known for their eggs (when life resumes to normal you can visit and pick your own!) but they also have a farm store selling meat, cheeses, butter, jams and more. As an added bonus, The Farmacy has partnered with the farm to stock up the store with local greens and other produce, too! At the time of writing, the farm is open seven days a week, but check Facebook for up to date hours. The store is limited to no more than 8 guests at a time. Show up with a shopping list to make things fast and efficient for you and anyone else waiting to shop.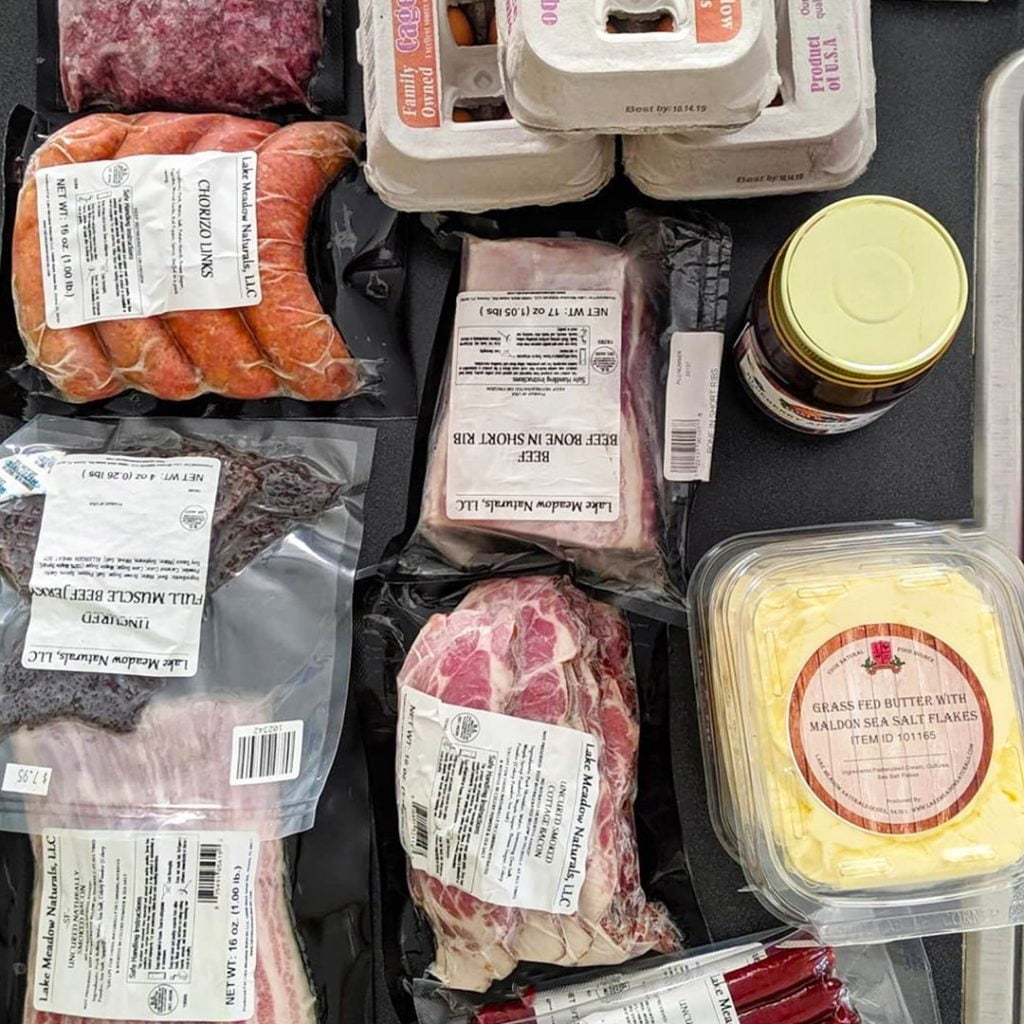 Long & Scott Farms
Most famous for its annual corn maze each fall, Long & Scott Farms also has a fresh produce market. Stock up on goodies harvested straight from the farm like Zellwood sweet corn, sweet onions, cucumbers, brussels sprouts, a variety of greens, okra and more. You'll also find locally sourced items including tomatoes, eggs, Amish butter, jams, peaches and more. The market is open Tuesday – Saturday from 9am-5pm.
Mick Farms Farm Stand
For those of you in Osceola County, Mick Farms has a wonderful farm stand. Load up on fresh berries, greens, tomatoes, squash and onions alongside honey, canned goods and more. The farm is currently open Monday-Saturday from 10am-6pm and Sundays from noon-4pm. Check social media for the most up to date information.
Know of a great farm or market we missed? Send me an email and let me know about it here: editor@orlandodatenightguide.com.
Feature image credit: The Sanctum Cafe