Hourglass Brewing's love affair with art started when they first opened in a small home on State Road 434 in Longwood. Art of all kinds decorated the small space. I was there, and I remember how excited I was to have a local craft brewery in my part of town. Now, eight years later, Hourglass Brewing boasts a commanding presence in Longwood with a large tasting room, a second space for experimental brewing and events, plus a second location in the Hourglass District (of course) in Orlando. Experience the Longwood taproom on a double date pairing the brewery's regular art shows and events with nearby food options.
More posts in our Double Date series:
Monthly Art Shows at Hourglass Brewing (Longwood)
On the first Saturday of each month the Longwood location hosts a uniquely themed art show. These family-friendly art shows add to the already creative atmosphere of Hourglass Brewing. Local artists each set up a table to showcase their artistic creations. There are a variety of mediums on display ranging from painting to jewelry and more. Chances are you and your honey might find a piece of art that you want to gift each other. Many of the artists offer reasonable pricing, so go ahead and buy a memento!
My husband and I, along with our toddler in tow, recently met up with some friends for the annual Star Wars art show. We had a blast with our friends, and our kids were entertained – which is a huge relief. We marveled at the variety of Star Wars art, chatted with some of the artists, and interacted with some of the Star Wars characters in attendance. It is especially fun when the art shows are themed around a specific fandom like Star Wars, Marvel, or Harry Potter because you see so many other fellow fans there enjoying the festivities.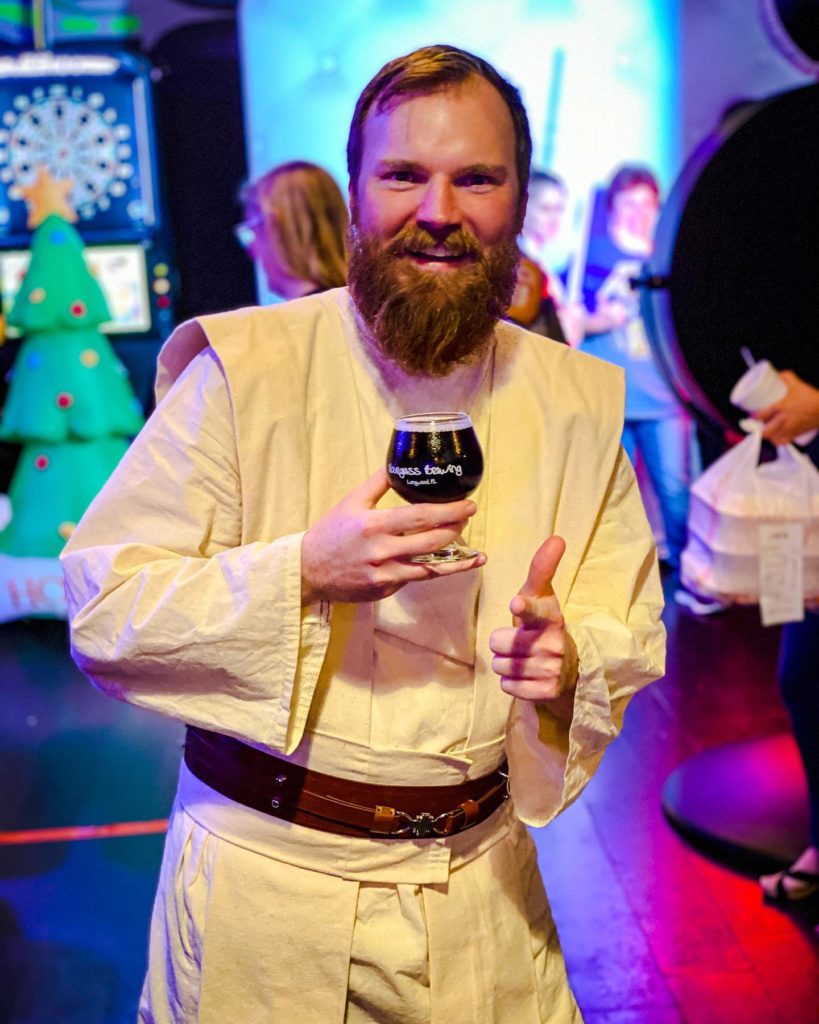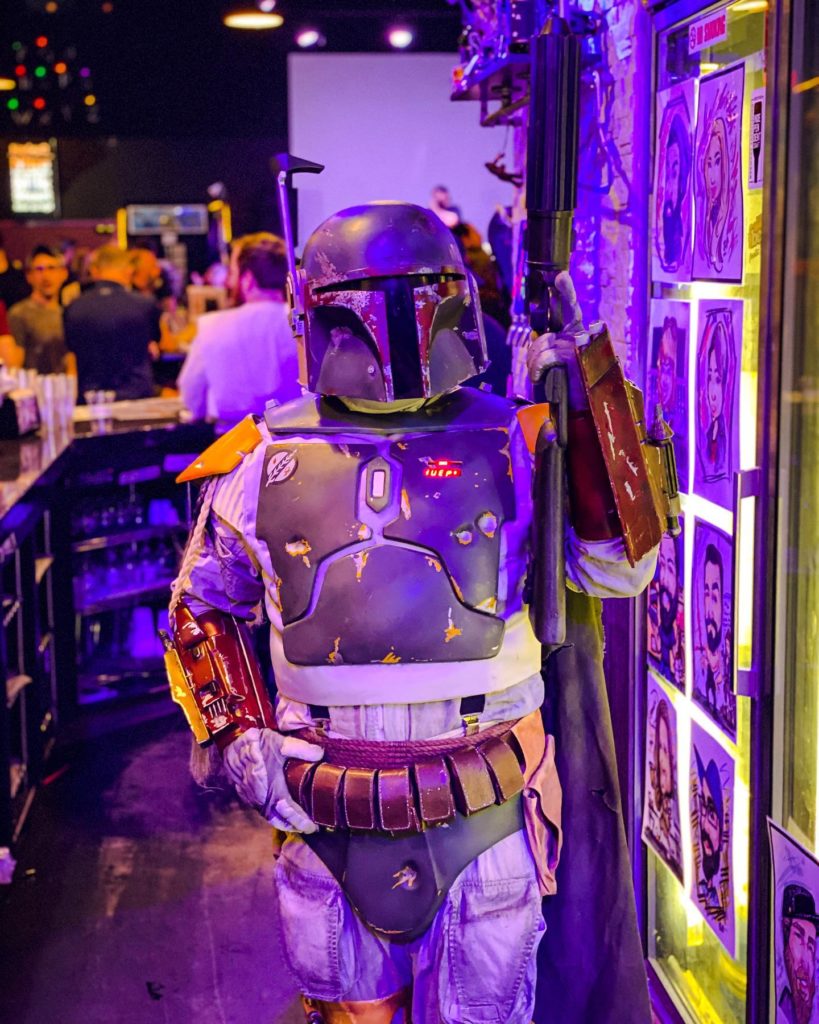 The shows are curated by Jeremy Gonzalez, a passionate art lover who loves that the monthly Hourglass Brewing art shows give artists of all backgrounds a platform. A part of Hourglass Brewing since the beginning, Jeremy was the first artist to be featured in the original space. Over time he has helped design bottle labels and is now the curator for the monthly art shows. Each month he prepares for the upcoming show by reviewing the portfolios of new artists that would like to be a part of the show, as well as by working with returning artists.
Even after the art show is over, there is usually at least one featured artist whose work is kept on display throughout the month on the far right hand wall as you walk into the brewery. My husband and I enjoy scoping out this art wall anytime we visit Hourglass. Besides the art wall there is art from "Paint the Trail" artist Jeff Sonksen as well as movie memorabilia throughout the space.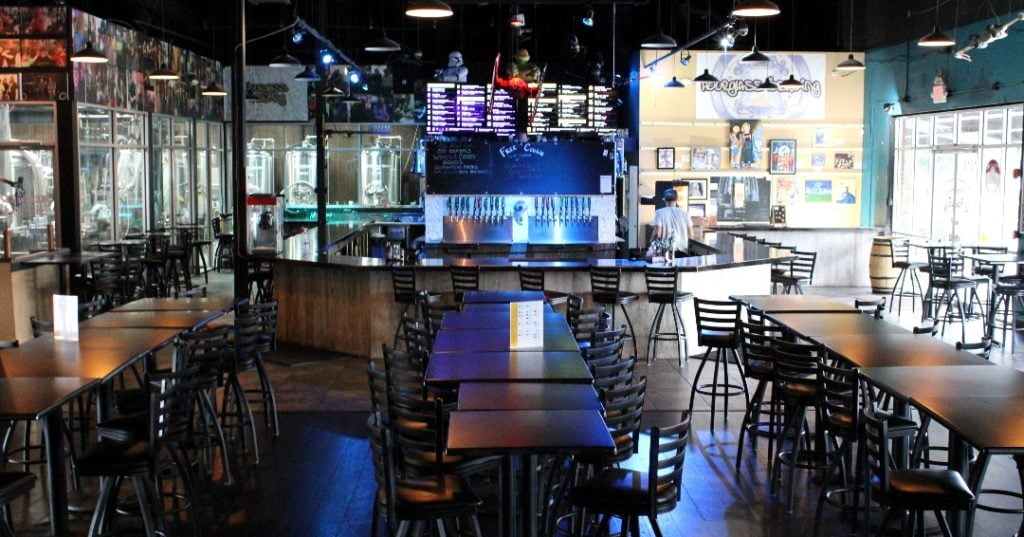 UPCOMING ART SHOWS & EVENTS AT HOURGLASS BREWING
The next art show is the Wizarding World Art Show on March 7, 2020 beginning at 4pm. If you and your honey are fans of the Harry Potter books or movies, this is a must-do for you. There will be Harry Potter art of all kinds, Harry Potter trivia, and even an artist who will sculpt virtual reality patronus for patrons who sign up in advance.
If you're unable to make the Wizarding World Art Show, there is a Witches and Wizards Market on March 21, 2020. This event begins at 11am and has a Wizarding World theme. Mystical brews, fantastic beasts and one-of-a-kind vendors await. There will also be a Wizards Duel, live owls and other festivities.
May's Art Show will be an 18+ show that will feature Mad Magazine inspired content, including MAD TV inspired sketch comedy.
Other monthly events include the Writers in the Round series which showcases songwriters on the last Thursday of each month. Check the Facebook page for details on all upcoming art shows and events.
Hourglass Brewing
480 S Ronald Reagan Blvd #1020
Longwood
(407) 262-0056
hourglassbrewing.com/locations-longwood
Nearby Good Eats
One of the wonderful features about Hourglass Brewing's Longwood location is their history with food truck Wako Taco. In the early days of Hourglass Brewing, Wako Taco's food truck would often park in the parking lot providing patrons with delicious tacos and other Mexican fare. Now Wako Taco is a brick and mortar location adjoined to Hourglass.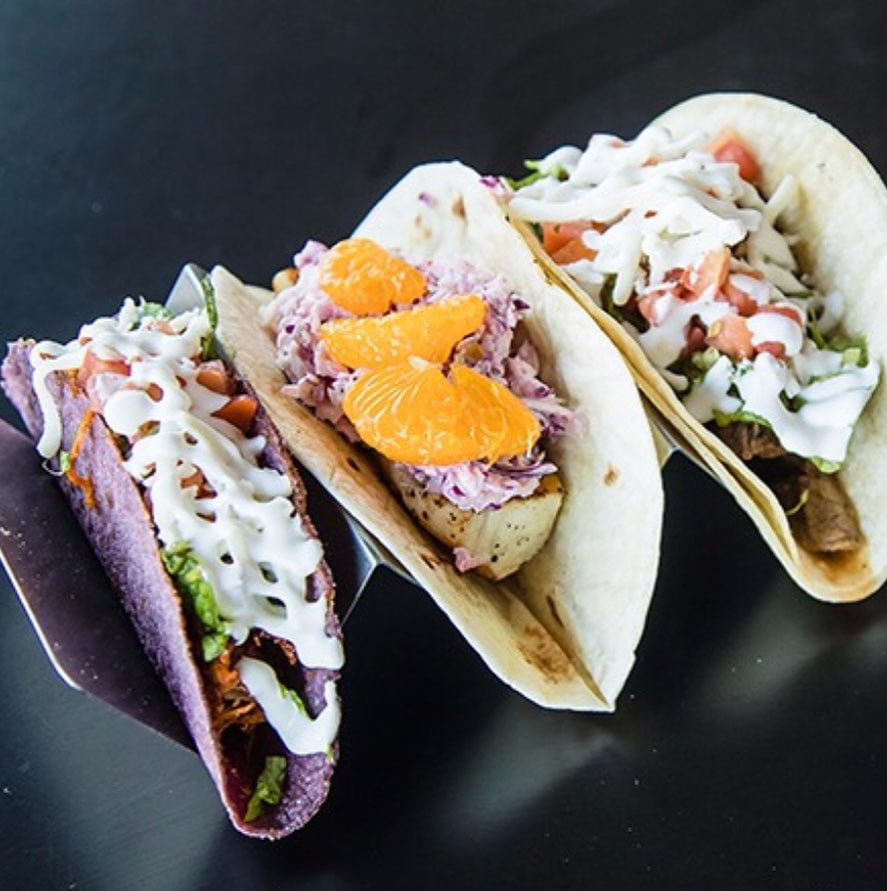 What makes it so convenient for a double date is that there is a pass-through doorway connecting Wako Taco and Hourglass. You can order food at Wako Taco and they will give you a number to place wherever you decide to sit inside Hourglass. They will walk the food over to you once it's ready so you can relax and enjoy the brewery while your food is prepared.
If you would prefer some of the area's best chicken wings and other casual fare, Papa Bee's Wings is also in the same shopping plaza. There is no connecting doorway, but you can easily order your food to-go to enjoy in the brewery. Of course, your food is best enjoyed with a refreshing brew from Hourglass' rotating taps. This is the definitely the place for you if you love sour beers!
Wako Taco
480 S Ronald Reagan Blvd
Longwood
407-636-3149
www.wakotaco.com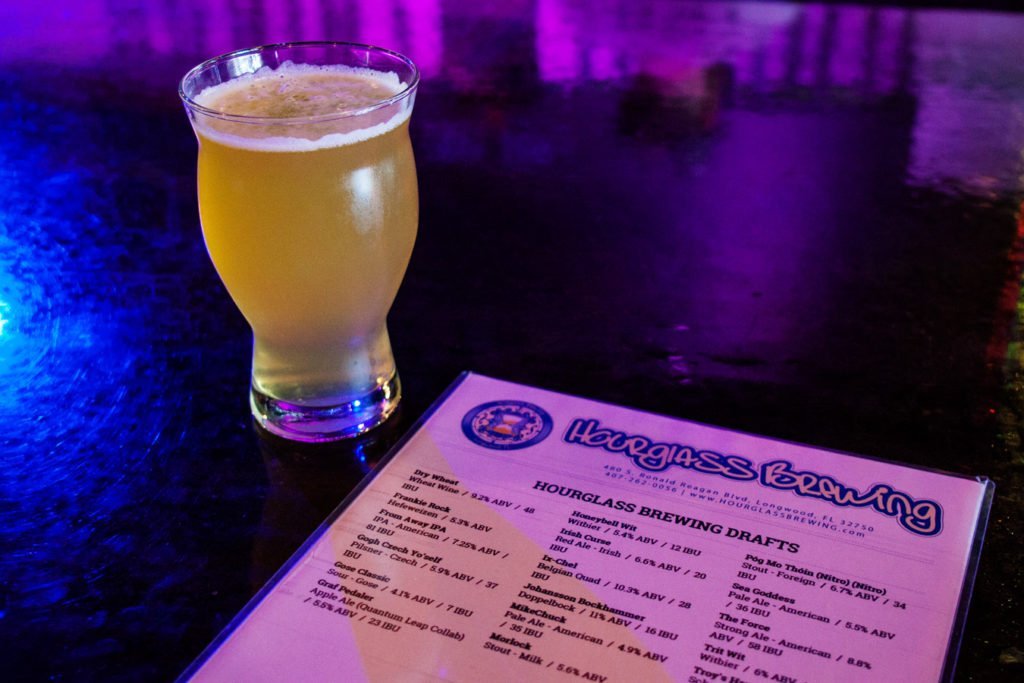 KNOW BEFORE YOU GO
The monthly art shows at Hourglass Brewing, especially the annual Star Wars show (January), are quite popular. The earlier you can arrive the better. Parking can become scarce so using a ride-share service is a great way to avoid any potential parking hassles.
Most artists accept credit cards, but bring cash just incase. Pricing is dependent on the artists. I have seen pieces go for as little as $10 and other larger, more complex pieces running $40 – $60. Of course, purchases are not necessary; it is nice just to walk around and browse at the different art. But, there is something so satisfying about supporting local art and local artists. And that's one of the things that makes Hourglass Brewing a beloved part of the local community: their commitment to inspiring artists and guests alike with great beer and great art.
Feature image credit: Hourglass Brewing