Just because you're unable to venture into the city for the foreseeable future doesn't mean you can't enjoy a date night with your partner. Humans are resilient; we've learned to adapt over the course of humanity and we can do the same when it comes to rethinking our regular date night routine for awhile. Below you'll find a bevy of local and national businesses that are accommodating their entertainment options to be enjoyed from the safety of your own home.
MOVIES
Enzian Theater
Movie night has always been a staple for couples and right now seems to be the perfect time to watch movies. Local favorite Enzian Theater is offering a couple of different ways to view new and classic movies. Each day on social media they share a movie recommendation from their resident film expert, Tim Anderson, for you to watch from the comfort of your own home.
You can also support Enzian Theater by utilizing the theater's new Enzian on Demand service. You can steam select new release films including Saint Frances (through March 26), a charming award-winning film, and Bacurau. The cost for streaming is $11.50 – $12 and a portion of that will go directly back to Enzian.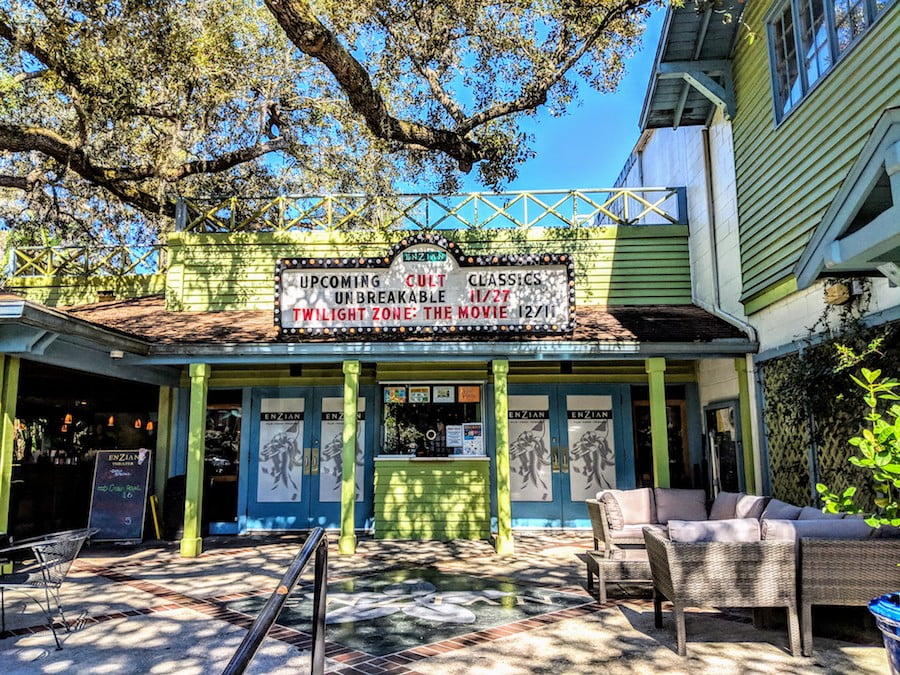 Other Movie Options
If you're in the mood for a bigger blockbuster, many of the major studios have made their upcoming movies available for streaming. While some of the bigger movies have been postponed (sorry fans of the Fast & Furious franchise) there are several new movies that have been released in the last month that you can check out right now.
These movies can be viewed for $19.99 at most digital distributors, including Amazon Prime, Google Play, iTunes, and Fandango Now.
Netflix Watch Party
You may not be able to gather for a group date or double date with your friends, but Netflix has come up with a creative solution. You'll need to use Google Chrome as your browser, but Netflix has an extension that you can download which allows you to watch shows and movies while chatting with your friends in a sidebar next to the movie or show while it's playing. You'll need a laptop or desktop in order to access this game-changing extension.
Pro tip: Follow these tips for an epic backyard movie date.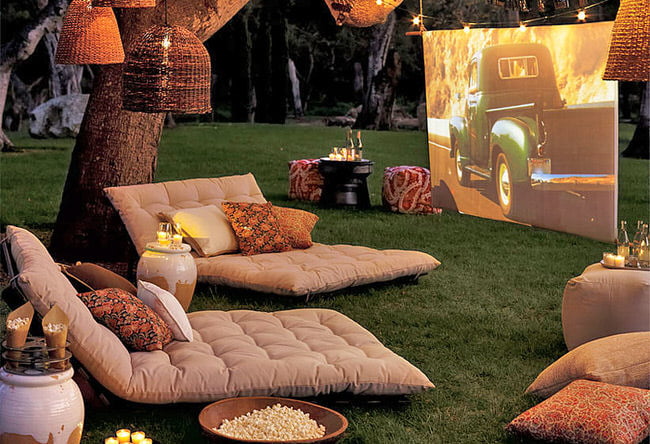 SPORTS
My day job had been in the midst of planning a team bonding event that included us taking in a Magic game at Amway Center. Sadly, my first time seeing my favorite NBA franchise live has been postponed as the NBA became one of the first organizations to suspend their season. However, the NBA and NFL are allowing fans to stream past games and classics while we're all under self-quarantine. Create an account if you're not a member of these websites already and relive some of your favorite sports moments thanks to NBA League Pass and NFL Game Pass.
VIRTUAL TOURS & SHOWS
Since any plans to visit the theme parks, museums, and attractions Orlando has to offer are put on hold, many of these businesses and organizations have begun creating virtual tours and streaming entertainment through social media.
Gatorland
For the foreseeable future, Gatorland will be educating the public with a series on Facebook Live titled "School of Croc." You'll learn interesting information about alligators and other animals that you can visit at Gatorland once things return to normal. Catch up on past streams and look for a new one daily here.
Central Florida Zoo
While you're practicing social distancing during the day, it might be fun to take a break with your significant other, make some food, and go on a virtual tour of the Central Florida Zoo. Every weekday the Central Florida Zoo will air an episode of The Zoo Comes To You on Facebook Live at 2pm. You'll see how the animals are trained and learn more about the zoo as a whole, which could be a fun date in real life once social distancing has finished!
Orlando Museum of Art
The Orlando Museum of Art will continue to be closed to the public through at least April 5, 2020. During this time, they still want to allow you and your partner to experience the museum. Follow their social media hashtag #MuseumFromHome as they keep you entertained through art and culture. You can also check out their Facebook page for virtual tours and museum highlights.
Dexter's New Standard
In addition to providing a 20% discount on all take-out orders and 50% off selected bottles of wine for take-out, Dexter's New Standard has begun live streaming musical entertainment. You can find the list of the eatery's evening entertainment lineup and throw it on during dinner here.
Timucua Arts Foundation
The Timucua Arts Foundation is currently streaming past concerts from their archive. You can enjoy these intimate shows and live art from the comfort of your couch just by clicking here.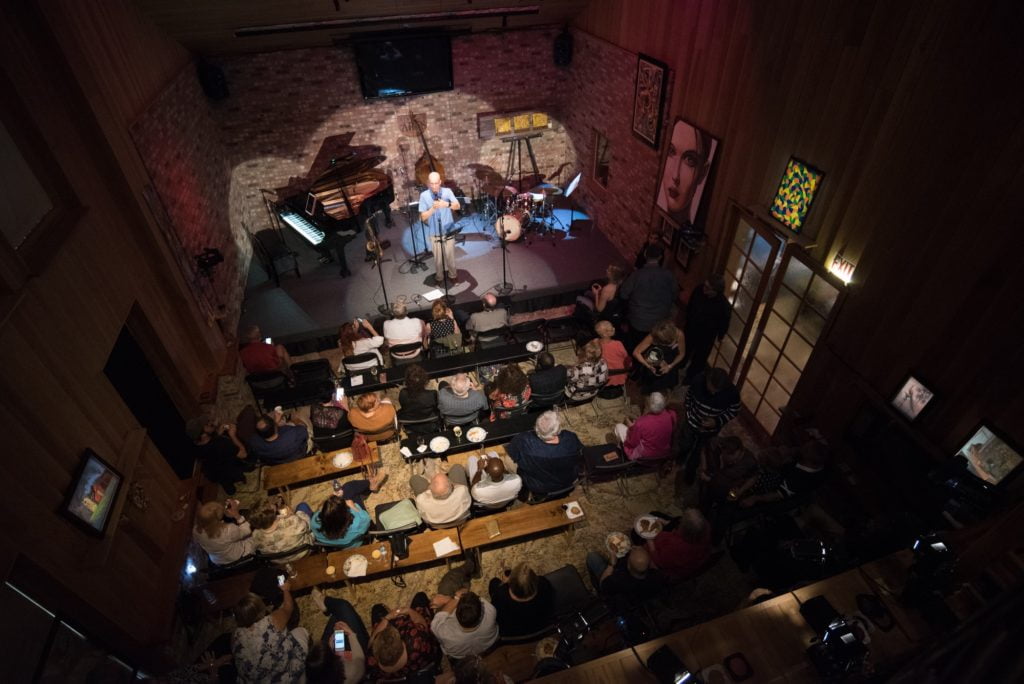 Hermitage Museum
Have you ever wanted to take a tour of The State Hermitage Museum in St. Pete? Now is the perfect opportunity. When you visit their website, you can take a virtual tour of all three floors and take a trip through history.
NYC Museum Tours
Since we're not supposed to be traveling at the moment, what better way to spend an afternoon or evening than virtually traveling to a famous New York museum? Several museums in New York City, including the Metropolitan Museum of Art, Whitney Museum of American Art, and the American Museum of Natural History are offering free virtual tours through a partnership with Google Arts & Culture.
LIBRARY SERVICES
Personally I'm a physical book reader. However, with library branches closing, I may have to reconsider and check out some new material on an e-reader device.
Both the Seminole County and Orange County Library systems are encouraging members to take advantage of their online resources at the moment. If you've exhausted your movie list, your book queue and your favorite music, you can browse digital offerings and find something entertaining for you and your partner. If you're interested in learning a new skill or hobby during this time, both library systems offer access to digital classes through several platforms including Lynda.
DIGITAL GAME NIGHT
I've been an avid gamer my entire life. From role-playing games and sports games to trivia games, I've spent many nights entertaining myself and others until the wee hours of the morning through video games. Now is the perfect time to bring out your gaming console of choice and challenge your partner to a fun night of competition.
If you don't have a gaming console, I highly recommend the JackBox Party Pack. Depending on the party pack you select, there are various games that require you to test your knowledge of history, pop culture, sports, and more through some hilarious scenarios. You can purchase a party pack for Amazon Fire TV, an Apple iPad or Apple TV, Comcast Xfinity, or a gaming console such as Playstation 4, Xbox One and Nintendo Switch.
TIP: Want to play with your friends? Set up a stream focused on the screen you'll be playing on and invite your friends to join. (You use your mobile phone to enter answers for each game you play.)
You can also connect via FaceTime or Zoom to play your favorite game virtually. (Editor's note: my boyfriend and I recently played Catchphrase for 3 hours over FaceTime with my sister and her girlfriend. It was a total blast.)