SPONSORED — From a concert under the stars and Cinderella horse drawn carriage rides to unique restaurants and a special "love potion" beer release, we're head over heels for Winter Garden's amorous Valentine's Day happenings this year. If you need a little help in the planning department, look no further than this list of 10 romantic ideas for celebrating Valentine's Day in Winter Garden.
1. Be serenaded under the stars
Friday, February 14, 6-9pm
Centennial Plaza Gazebo, Downtown Winter Garden
101 W. Plant St.
FREE
On Valentine's Day, husband and wife musical duo Forget Me Not will be performing your favorite love songs at Centennial Plaza Gazebo. Snuggle up on a bench swing with your sweetie and enjoy the tunes. Best of all, the concert is totally free! More details here.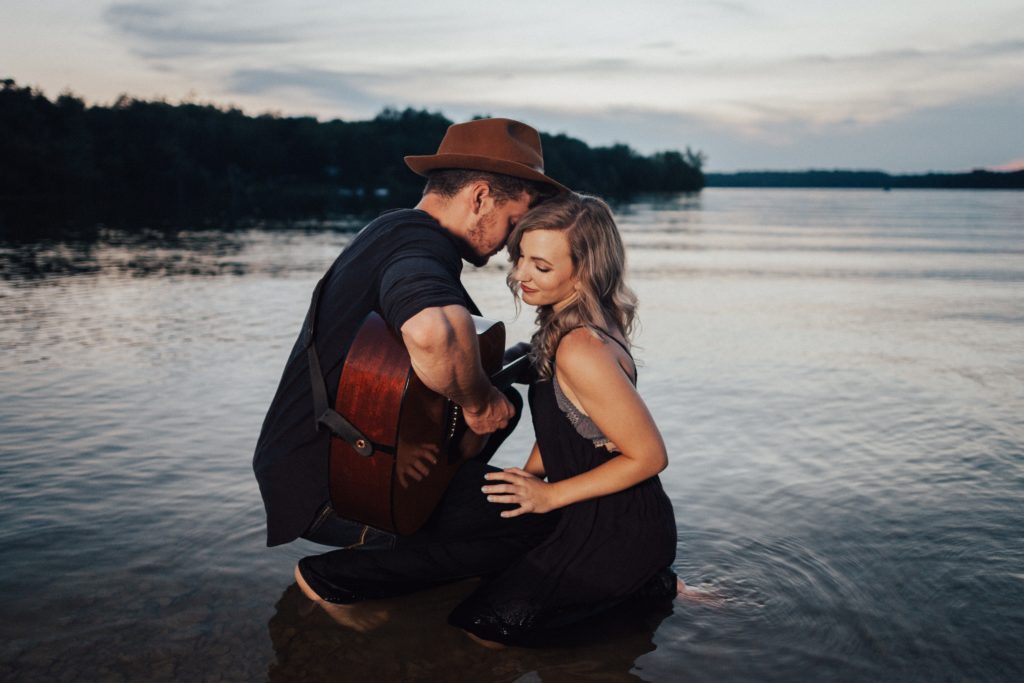 2. Cuddle up on a private horse drawn carriage tour
Friday, February 14, 6-10pm (last tour departs at 9:40pm)
Tours depart from the Winter Garden Downtown Pavilion
104 S Lakeview Avenue
$80 (groups of 2-4)
Ready to live out your fairy tale dreams? Soul Haven Ranch is offering private horse drawn carriage rides in a Cinderella coach on Valentine's Day. Cuddle up as you take in Winter Garden's charming twinkling lights and sights all along Plant Street on the 20-minute tour. Book here.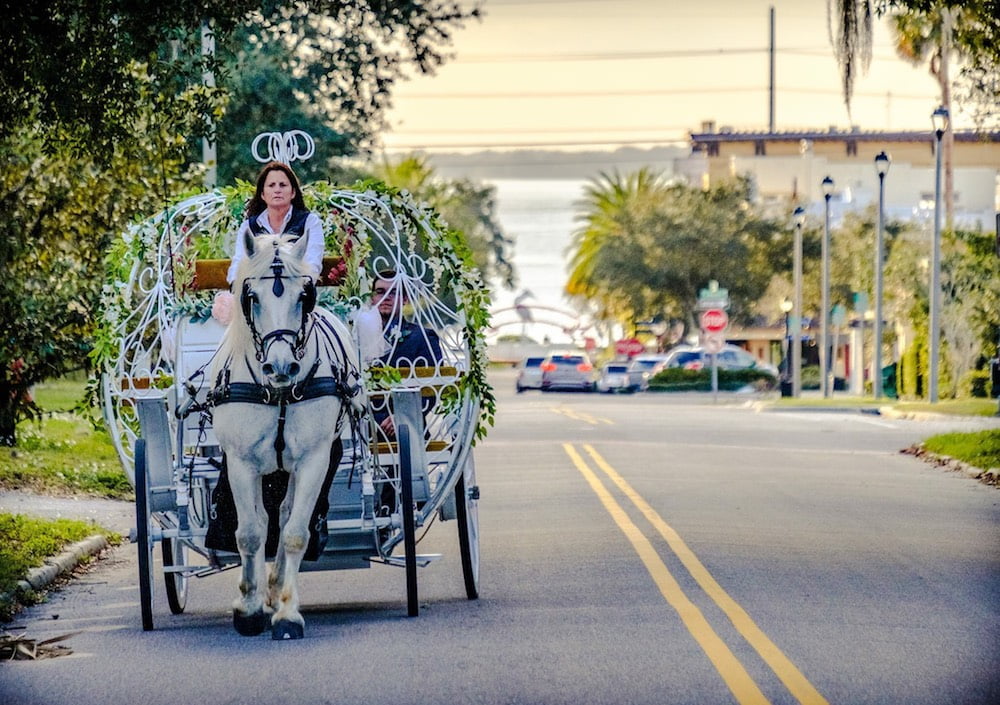 3. Snap a selfie at the Valentine's Day Mural Wall
Need an updated selfie with your favorite person? Famed artist Rudy Drapiza will be creating a special chalk mural to mark the holiday. Find the mural at S. Boyd St. and W. Plant St on Friday, February 14.
4. Create a shared piece of art
Saturday, February 15, 2-5pm
SOBO Art Gallery
127 S. Boyd St.
$75/couple (non-member)
Make memories–and art–together at SOBO Art Gallery. The gallery will host a special art workshop on February 15, 2020. Learn to make your very own stained glass painted bottle lamp under the guidance of instructor Kathy Bee. All materials will be provided. Register here.
5. Check out festive decorations downtown
Soak up the romance throughout downtown with a variety of fun lighting displays to commemorate the holiday. City Hall will glow red, the splash pad will be illuminated with purple light and twinkling lights throughout town will add extra sparkle. Take a stroll to soak in the colorful sights or use them as a backdrop for some fun twilight photos together.
6. Take a couples' historical walking or biking tour
Saturday, February 15, 10am and 2pm
Winter Garden Heritage Foundation
$14/person
Dress in your date day best and embark on a guided historical tour of town with a Winter Garden Heritage Museum docent. Walking and biking tours are offered, so take your pick! Tours are open to adults only. Advance reservations are required and can be made by calling 407-656-3244.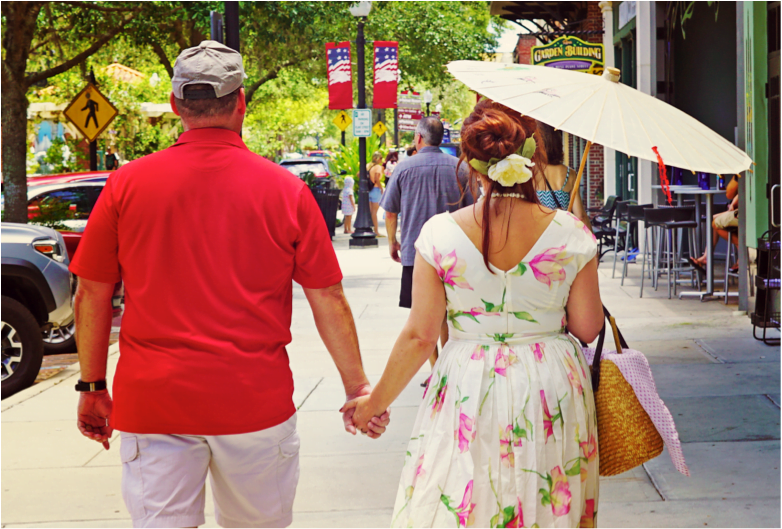 7. Dine and wine
Many of Downtown Winter Garden's unique, award-winning eateries and bars will be featuring dinner, dessert and drink specials, including an aphrodisiac "Love Potion" beer release at Crooked Can Brewing Company. Plus, Winter Garden Food Tours is hosting special weekend brunch tours.
SPECIALS INCLUDE:
Burger Fi: Free Custard Cup with the purchase of a sandwich all day on February 14, 2020.
Crooked Can Brewing Company: Special Valentine's Day beer release – LOVE POTION – on February 14. A light and fruity Aphrodisiac Ale – who can resist?
Matthew's Steaknouse: Fine dining experience with special-priced Valentine's Day dinner menu, including bottle of wine, for $79/person: Grilled Artichoke Hearts, Mixed Salad, Filet Mignon or NY Strip served with Baked Potato and Steamed Broccoli, Fresh Tiramisu, and Bottle of Flor Cabernet or Pinto Grigio Tiamo. Reservations required: 407-520-7511.
Morthan Cheese at Plant Street Market: Buy one, get one 50% off on Valentine's Day, February 14, 2020.
Pilars Martini: BOGO on all Mini-Splits on Feb. 14, sparkling bottle specials all weekend (February 14-16, 2020), and live music all Valentine's weekend (Friday-Sunday night). Drop in for "Sparkling & Jazz" to celebrate Valentine's Day!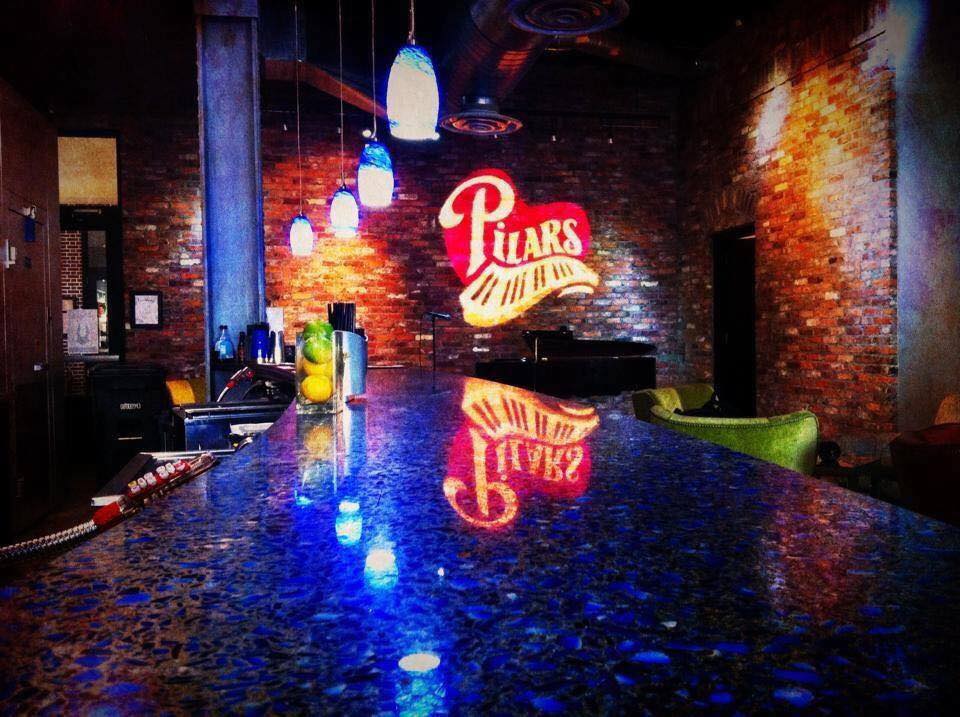 WINTER GARDEN FOOD TOURS VALENTINE'S BRUNCH TOURS
February 15 and 16, 11am
Downtown Winter Garden, multiple stops
$48/person
Want to get a taste of multiple Winter Garden eateries during one visit? Winter Garden Food Tours will be offering Valentine's Brunch Tours on February 15 and 16, 2020. Tour stops include Rosallie Le French Café, The Deli Downtown, The Tasting Room, Thai Blossom and Way Chocolate. Book here.
8. Go for a bike ride together
Ride side by side through the quaint downtown and the adjoining 22-mile West Orange Trail. Winter Garden Wheel Works will be offering two-for-one bike rentals at its outpost at the Winter Garden Trailhead. Or, visit the shop on Plant Street for a 15% discount on the purchase of two bikes OR a tandem bike. Both deals will be offered February 14 – 16, 2020.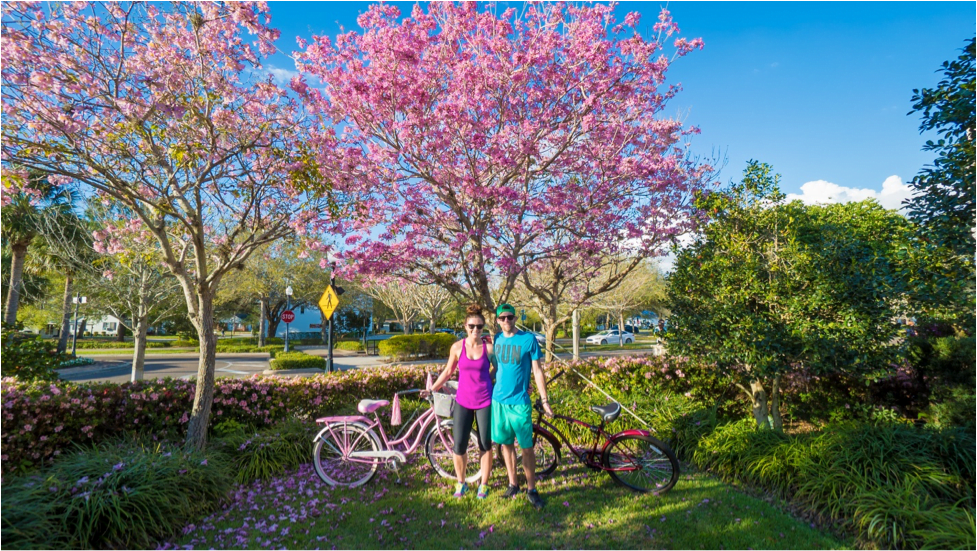 9. Indulge in dessert – and don't forget the chocolate!
Dessert options abound with bakeries, chocolate shops, and coffee houses offering handcrafted holiday sweets for your sweetheart. You can even feast your way through downtown on a Valentine's Chocolatey Crawl. Your furry best friends are not forgotten with pupcakes, pup truffles, and a variety of custom holiday treats.
Indulge at these local favorites: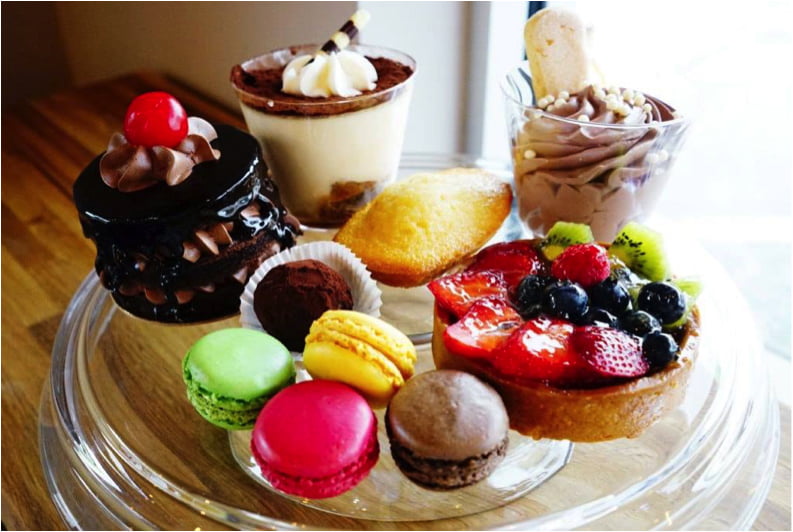 WINTER GARDEN FOOD TOURS VALENTINE'S "CHOCOLATEY CRAWL"
Friday, February 14, 7:30 pm start time, 7pm early registration
Kick-off location: Rosallie Le French Café, 141 W. Plant St.
$35/person
This self-guided walking tour with five pre-set tastings includes a passport to explore the handmade, extraordinary chocolately treats and unique establishments throughout Downtown Winter Garden at your own pace. You'll visit Scoops Old Fashioned Ice Cream Store (Ice cream treat), Rosallie Le French Cafe (truffles), David Ramirez Chocolates (macaroons), Way Chocolate and Coffee (chocolate-covered strawberries) and sip ultra-decadent Hot Cocoa provided by Winter Garden Food Tours. Walk-ups will be welcomed, if space is available. Book here.
10. Stroll and shop
Spend Valentine's Day walking hand-in-hand along the charming, twinkle-lit historic streets and pop into the one-of-a-kind shops.
Some of the deals offered at shops in downtown Winter Garden include:
For a list of Valentine's Day activities/dining/shopping special offers, as well as Valentine's Day downtown event information, visit the Facebook event page or www.cwgdn.com.
Feature image credit: Cricket's Photo & Cinema
DISCLOSURE
We were compensated to write this post…
and
We are committed to providing you with valuable content that informs and inspires you…
and
We are clear that all of our content, including our sponsored content, gives value to our readers.
Our commitment as a for-profit website is to marry total transparency with superior, locally-created content. If you ever feel we fall short in that commitment, please let us know.