Take "wine and dine" to a whole new level by reserving seats at one of Ruth's Chris Steak House's esteemed TasteMaker Dinners this year. The popular dinner series, available at all three Orlando-area locations, is returning for 2020 with a lineup of 10 can't-miss dinners featuring wineries like Rombauer Vineyards, Stag's Leap Wine Cellars, Veuve Clicquot, The Prisoner Wine Company and more.
Each dining event features sips from a top-notch winery paired with a five-course menu specially crafted for the evening by the Ruth's Chris culinary team.
This year's lineup includes Rombauer Vineyards, Justin Winery, Grgich Hills Estate, Cakebread Cellars, Stag's Leap Wine Cellars, Orin Swift Cellars, Veuve Clicquot, and Caymus Vineyards. Two dinners will also pair distilleries and wineries together: The Prisoner Wine Company together with High West Distillery whiskey; and Tito's Handmade Vodka with Rodney Strong wines.
The dining series kicks off February 27, 2020 with a five-course dinner featuring Rombauer Vineyards.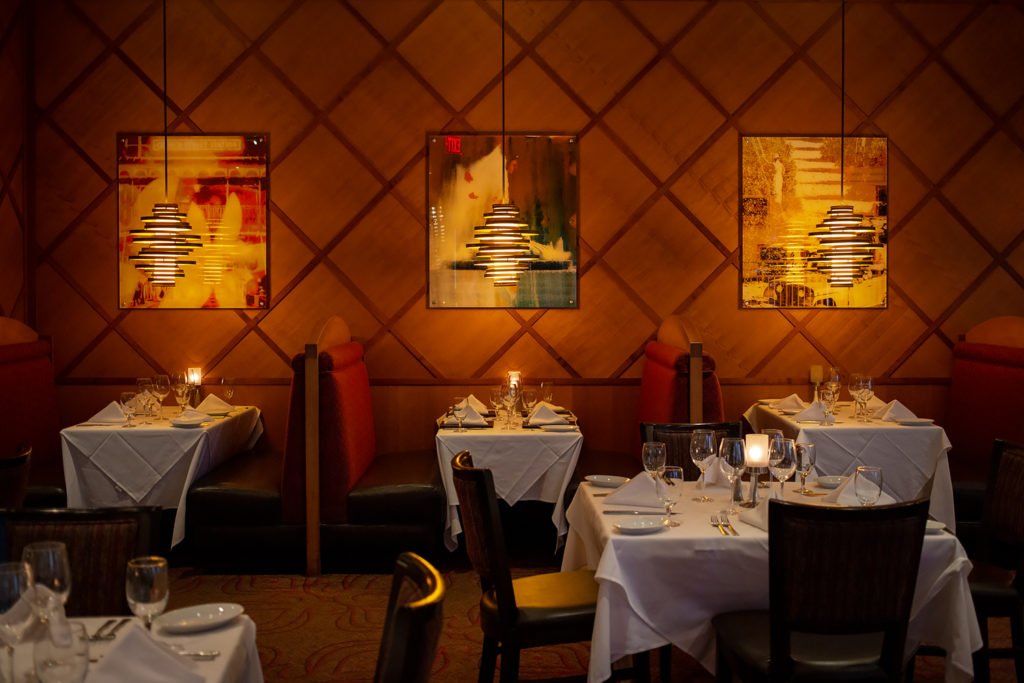 2020 DINNERS
February: Rombauer Vineyards
The first TasteMaker Dinner of 2020 celebrates the intimate relationship between food and wine in partnership with Rombauer Vineyards. Enjoy 5 wines paired with 5 courses during this can't-miss dinner. Reservations are available for $110/person.
MENU:
First course: Smoked Pork Belly paired with Rombauer Sauvignon Blanc
Second course: Pumpkin & Celery Soup paired with Rombauer Chardonnay
Third course: Mediterranean Chicken Fricassee paired with Rombauer Merlot
Main course: Filet Mignon with Garlic Herb Crust paired with Rombauer Cabernet Sauvignon
Dessert course: Dark Chocolate Cheesecake paired with Rombauer Zinfandel
DATES + LOCATIONS:
Orlando: February 28, 2020; 7pm
Winter Park: March 1, 2020; 6pm
Lake Mary: February 27 & 29, 2020; 7pm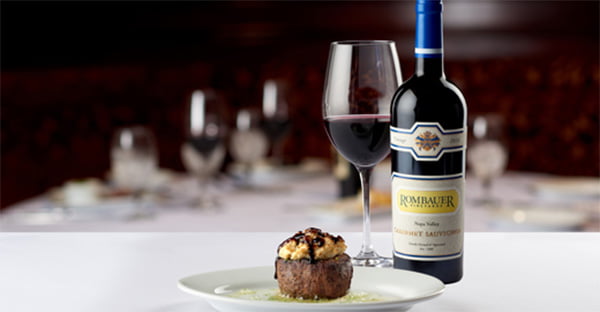 Remaining dinners:
March: The Prisoner Wine Company + High West Distillery whiskey GET TICKETS
April: Justin Winery
May: Grgich Hills Estate
June: Cakebread Cellars
July: Tito's Handmade Vodka + Rodney Strong Vineyards
August: Stag's Leap Wine Cellars
September: Orin Swift Cellars
October: Caymus Vineyards
November: Veuve Clicquot
DETAILS + TICKETS
TasteMaker Dinners are offered at all Orlando-area Ruth's Chris Steak House locations (Orlando – West Sand Lake Road, Winter Park and Lake Mary). Dinners typically sell out in advance.
Tickets are available individually, or purchase the special TasteMaker Club dining card (new this year!) for access to all 10 dinners throughout the year. Your card also includes a $150 dining credit plus a voucher for a VIP tour and tasting at Stag's Leap Wine Cellar in Napa Valley. The dining card will be available through February 27, 2020.
Dates, times and prices vary by location. For reservations and more information about upcoming Ruth's Chris TasteMaker Dinners, visit www.ruthschris.com/TasteMakerDinners.
Disclosure: Ruth's Chris Steak House is one of our valued advertising partners.