One of the best things about the City Beautiful is that it's filled with creatives! Throughout the city you'll find a wide range of unique workshops from custom wood signs to cooking. There are even some businesses that offer mobile workshops to enjoy from the comfort of your home.
Here's a list of local companies that bring the fun to you…
Dirty Pour Project offers fluid painting classes led by instructor, owner and artist Chelle Marshall. Fluid painting involves creating your own color palette, layering paint, then (as the name suggests) pouring your paint onto the canvas. At the end of the session, everyone will have their own unique piece of abstract art. The best part about fluid painting is that you can't mess it up. So, release the pressure and give in to your artistic flow.
Private parties are $60/person (typically a 6 guest minimum, but email to ask if your party is smaller) and private instruction is $95/person (perfect for a unique date night at home!). A deposit is required.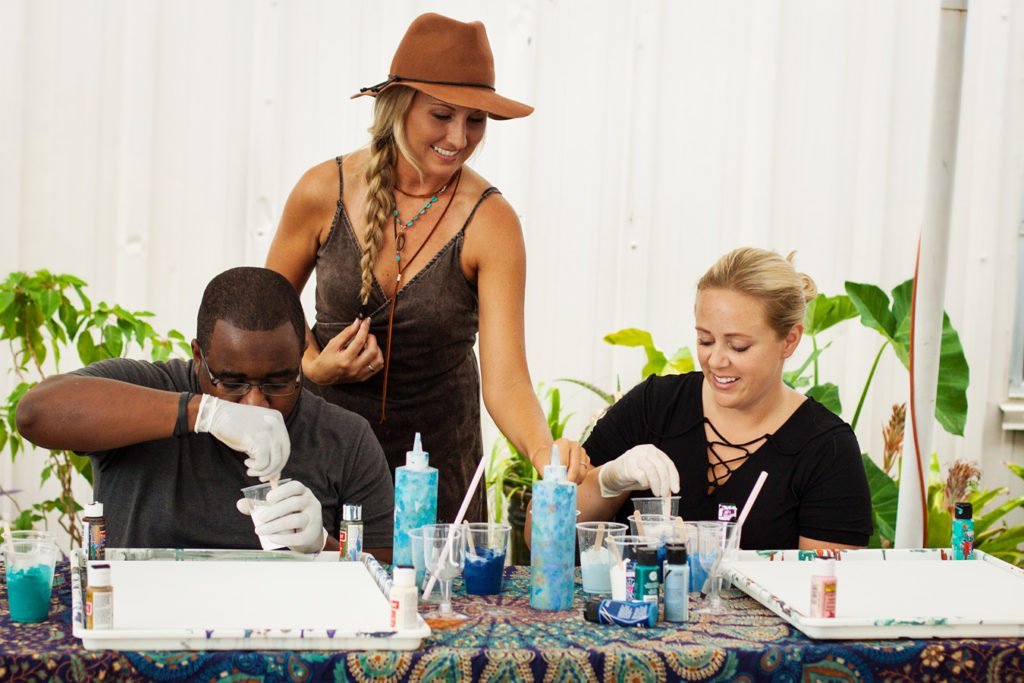 Pop-Up Picassos doesn't have it's own brick and mortar location. Rather, the company specializes in mobile paint parties throughout Orlando. Choose a painting or opt to paint glassware or get instruction in creating your very own pet portrait. You choose the painting, location, and guests, and they provide everything else.
Private events require a minimum of 5 guests (12 on Friday and Saturday nights). The cost ranges from $20 – $45 per painter and a deposit will be required when booking.
Chef Kevin Fonzo (K Restaurant) offers regular pop-up dinners in Orlando, but you can also book him for a private, in-home cooking class! Popular classes include pasta making, Italian, Spanish, French and seafood.
Classes are $95/person for groups of 6 and slightly more for smaller groups. Contact thekevinfonzo@gmail.com for more details and to book your class.
You can create really beautiful patterns with alcohol ink. These dye-based inks are transparent, yet highly pigmented, making them very vibrant. Interested in learning the technique for yourself? Arielle Rassel of Lemesto offers private workshops where you'll have the option of using alcohol ink to paint a coaster, 8×10 canvas, or vase. The best part about the vase option is that it comes with a bouquet that you can build yourself!
A minimum of 6 guests is required for private workshops. Email workshops@lemesto.com for more info on class topics and prices.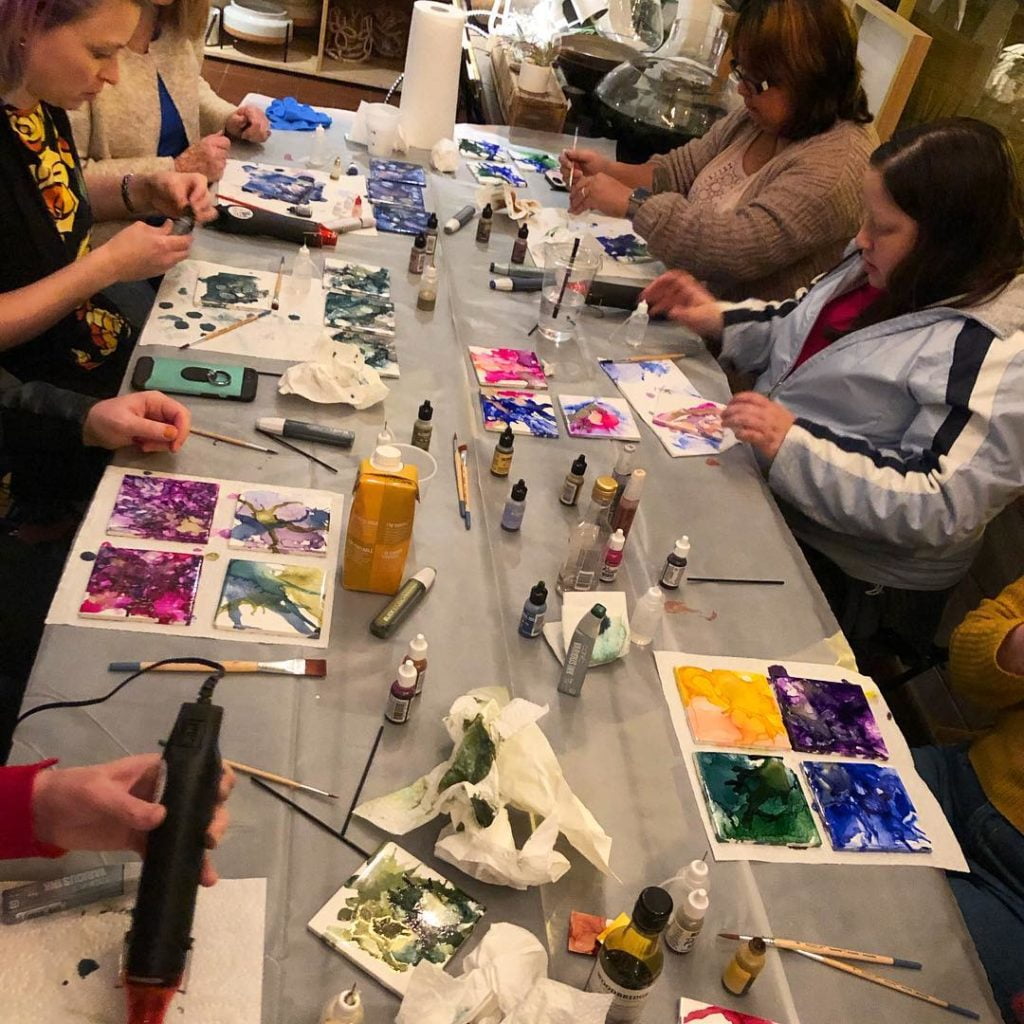 Learn to macraMAKE something awesome! Macrame Momma offers workshops offering many different macrame patterns to choose from. Plant hangers are the most popular workshop, but you can choose from wall hangings, market bags, owls, and more.
Contact messagemacramemomma@gmail.com for more details on private workshops.
Looking for private one-on-one instruction or have a small group? Aly of Lily Cords offers customizable macrame workshops for groups of any size. Each class includes all materials, lasts 2-3 hours and is customized based on the type of macrame project you're most interested in working on.
Workshops are $59/person. Contact aly@lilycords.com for more details.
Local maker Kristine Zw offers private workshops that will teach you to paint on leather or a canvas tote. Repurpose an old favorite leather item or create something totally new. Painting materials and instruction are provided for each workshop, although you'll have to bring your own leather item to paint if you opt for the leather painting class.
Workshops are available for groups of 5-10 and are $40/person.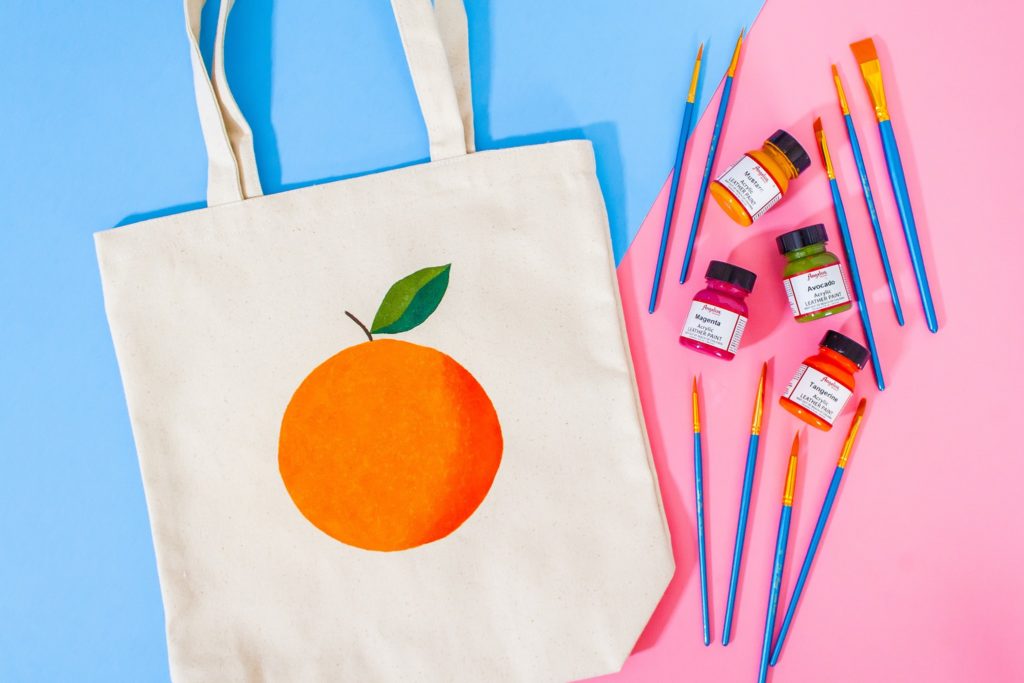 Not your typical paint night, Drip! Art Lounge offers workshops that will teach you the fluid painting technique. You can manipulate the paint with your fingers or by lifting and tilting the canvas. But you never know exactly how the design will unfold or how the colors will interact.
The cost is $400 for up to 10 people – email info@dripartlounge.com for more details.
You know those beautiful wooden signs you can find at home decor stores? You can learn to make one yourself with Whisker Works. Whisker Works offers different kits you can choose from to make your own wooden sign. At the workshop, they will provide all the paint and materials you need to complete your sign.
The cost varies depending on the kit you choose, but expect to pay around $30-$40/person. Email amber@whiskerworks.com for more details.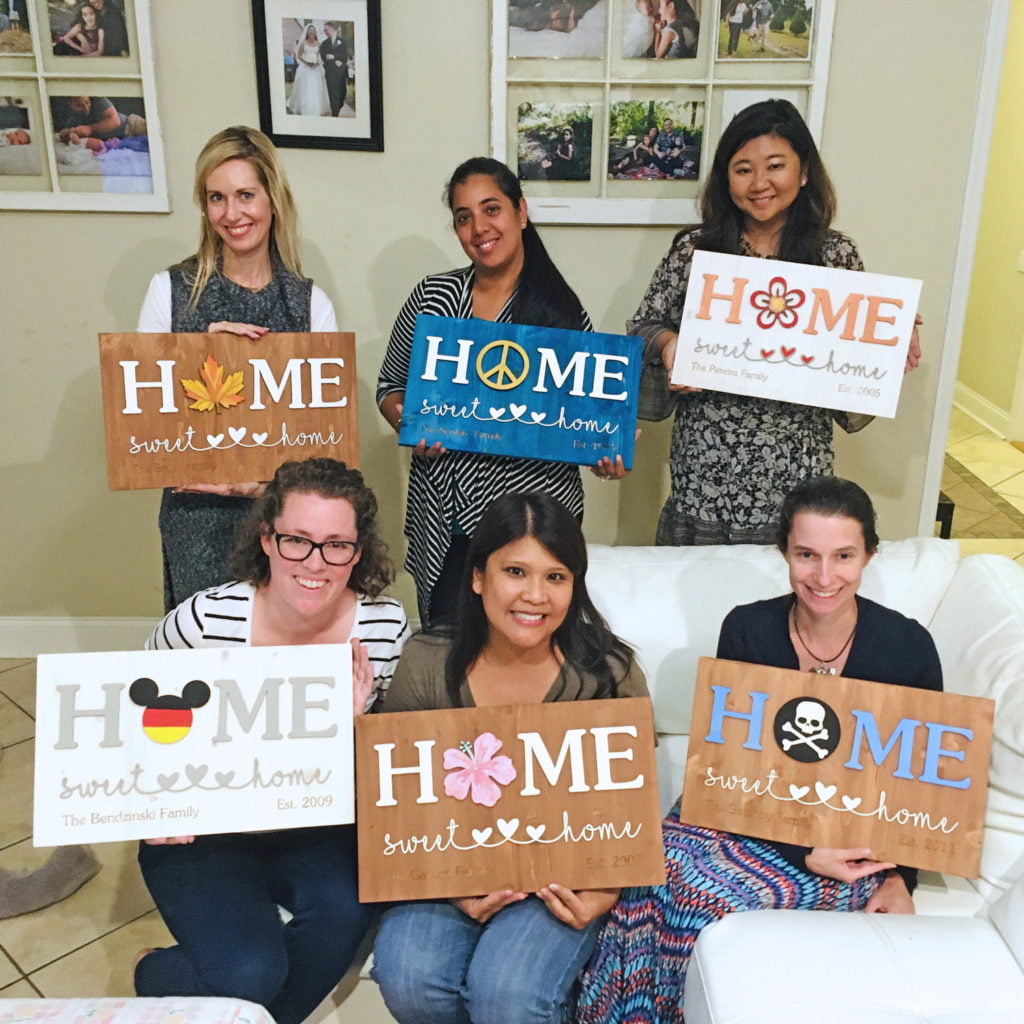 Andi Mejia – Floral Watercolors + Calligraphy
Andi offers two workshop options: floral watercolors or calligraphy. She is a talented artist whose work has been featured in Popusgar and Wedding Wire. She has done calligraphy for brands like Tommy Hilfiger, Lush Cosmetics, and Neiman Marcus so you'll definitely be learning from one of the best.
Private workshops require a minimum of 6 guests and are $90/person. Email andiimejiaa@gmail.com for more info and to book.
Learn to write pretty with workshops from Inkling by Kate. This skill can come in handy for creating your own artwork, handwritten cards or invitations. Although hand lettering is Kate's most popular workshop, she also offers macrame and watercolor workshops.
Private workshops are available for groups of 5-10. Email inklingbykate@gmail.com for more information.
Know of an awesome workshop we missed? Share your favorite in-home instructors with us in the comments.
Feature image credit: Whisker Works