After a long, grueling week at work, the promise of date night routine may be the only thing getting you to 5pm. While consistency is important, as humans are creatures of habit, it can also spell boredom for some relationships. In order to avoid that drudgery it can be fun to spice things up for a night, or weekend, by facilitating an active date night. We're taught to play sports or find an activity that we enjoy as children, yet forget all about them as adults with multiple responsibilities. These date-worthy sports lessons in Orlando are sure to make you and yours feel like kids again. Feel that adrenaline pumping as you playfully compete with each other!
Golf
Topgolf
Located on Universal Blvd, Topgolf has a beautiful view, good food, and long hours so you can enjoy a date at any time of the day. If you're intimidated by the sport and don't know the difference between an iron and a wood, you can enjoy lessons or classes with one of their highly skilled instructors. Classes are $29 for a 60-minute session and walk-ins are welcome. Classes hold up to 12 people per session. If you're looking for something more intimate, you can try individual lessons. These are $89 for adults for a 60-minute session. However, if you're planning a double date you can obtain a group lesson for $149. This is a 60-minute session that allows up to 6 people, complete with drinks and a shared appetizer.
Drive Shack
Offering 90 full-service, all-weather hitting bays across three levels, it's easy to see why Drive Shack in Lake Nona is becoming an Orlando favorite. They have several interactive games to play while launching your golf balls onto the green, unlimited golf balls, and free use of TaylorMade golf clubs during your visit. You'll also be able to curb your appetite at their grill and bar during your stay. Options for lessons include private individual and group lessons along with group clinics.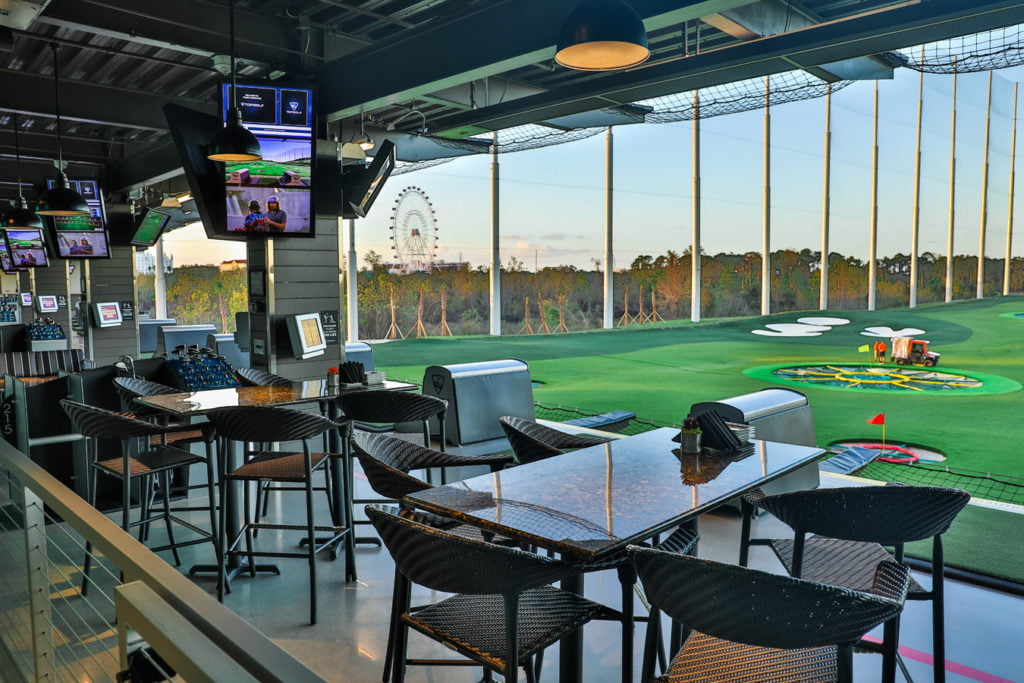 Curling
You may know curling as a Winter Olympics sport. However, it's more fun to participate in a sport than to watch it on TV. Lessons offered by the Orlando Curling Club at RDV Sportsplex will teach you and your love how to play the Olympic sport. All equipment is provided and you'll need to dress in warm, loose clothing and clean, soft-soled shoes.
If you're up for a trip, you can also learn to curl with Orlando Curling Club at the Daytona Ice Arena every Saturday in the fall between 4:15-7pm. The cost is $40 each with $10 for a lesson.
Paddleboarding
Luckily for Florida residents, we get to enjoy water-related activities for the majority of the year. If paddleboarding seems daunting at first, there are a couple of spots in Orlando that offer lessons so you're not falling in the water during your entire date.
Maui B's
Maui B's was the first fully-dedicated paddleboarding business to open in Central Florida in 2007. Servicing Orlando, Daytona Beach, New Smyrna Beach, and Cocoa Beach, Maui B's offers paddleboard yoga, paddleboard fitness, eco-tours, rentals, and lessons. A digital photo of you on the water comes with your private lesson as well. A 90-minute lesson includes equipment and they never teach more than 5 people at a time. Pricing for one person is $75 or if you book as a couple you'll pay $130. There are also special prices on their website if you decide to book a double date.
Paddleboard Orlando
Paddleboard Orlando offers a chance to explore the Winter Park Chain of Lakes or the Wekiva River from their two Orlando locations. There are several lessons and tours for you to take part in, including beginners SUP lessons and scheduled tours. A great lesson to start is the Thursday Morning Beginner Paddleboard Tour. The 2-hour tour begins at Dinky Dock and covers nearly 2 miles on the water. The cost is $40 per person. Don't forget to bring a towel, a change of clothes, lots of sunscreen, a swimsuit or comfortable clothes and bottled water.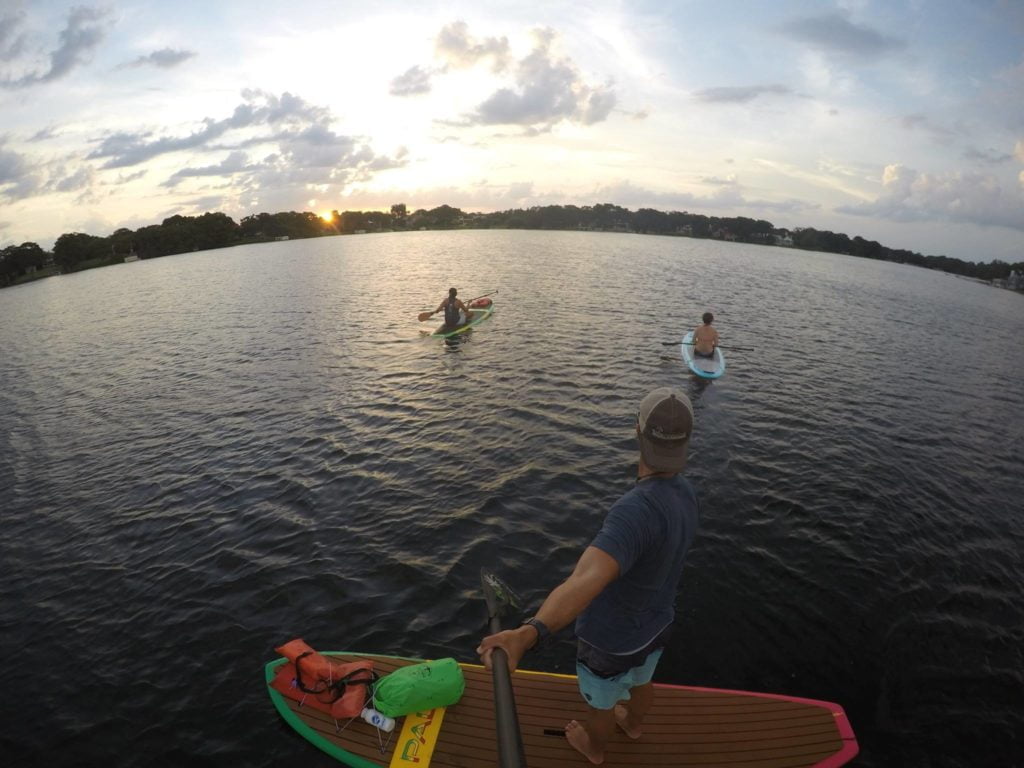 Ice Skating
Think you have to live in a cold climate in order to ice skate? Think again! RDV Ice Den offers recurring Learn to Skate sessions for all ages that will have you ready to hit the ice with confidence just in time for the holiday ice skating season here in Central Florida. Learn to Skate sessions typically last 4-8 weeks and include 30 minutes of instruction and 15 minutes of supervised practice once each week. The cost is $123 for all eight sessions, with skate rental an additional $26.25. You'll also receive 8 passes for public skate sessions including skate rental (excludes Fridays and Saturdays) so you can practice what you've learned outside of class. FYI: The Wednesday 6pm and Saturday 12:05pm sessions are all ages.
Indoor Rock Climbing
Looking for the ultimate adrenaline rush? Aiguille Rock Climbing Center in Longwood offers a unique experience for those new to the world of rock climbing. As the only dedicated climbing facility in the Orlando area, Aiguille has 10,000 square feet of climbing walls, some that even reach 36 feet in height! If you want to learn the techniques to make you and your love better at rock climbing, there are classes available for just $12. You can also dive into private instruction that will teach you climbing technique, lead climbing and more. These 1-hour lessons are $35 for members and $45 for non-members.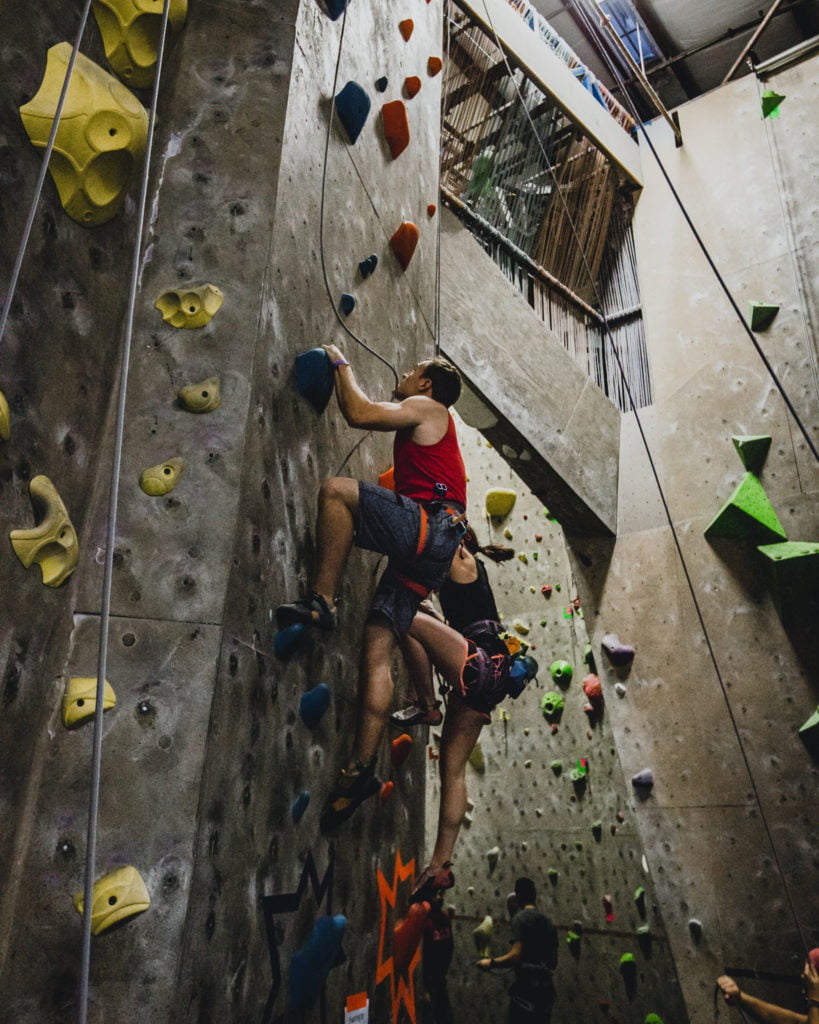 Wakeboarding
Freedom Wake Park
When you get lessons for any activity, you want to get the best instructor possible. If you decide to try out wakeboarding at Freedom Wake Park, you'll receive lessons from two of the best to ever compete in the sport! Cobe and Tara Mikacich have been wakeboarding for most of their lives. Cobe received a Legend Award in Wakeboarding, only 1 of 10 people to ever receive this honor. Tara is currently ranked #2 in the world for wakeboarding. Needless to say, you'll be getting the best experience from your wakeboarding lessons. Beginner and intermediate lessons are $80 and last for 30 minutes.
Outdoor Complexes
A day on the water is calming or fun, depending on what you do when you're on the water. Thanks to two local businesses, you can experience both!
Newly opened Nona Adventure Park offers a chance to wakeboard at largest aqua park in Central Florida! The cable park portion includes two separate tracks with the first track suitable for beginners. Here you'll have one on one instruction to get started on the water. Cable park passes range from $29 – $49 depending on how long you'd like to be on the water, and beginner gear rental is $20. Orlando Watersports Complex also offers cable activities (think wakeboarding), boating, lessons on the water and an aquapark.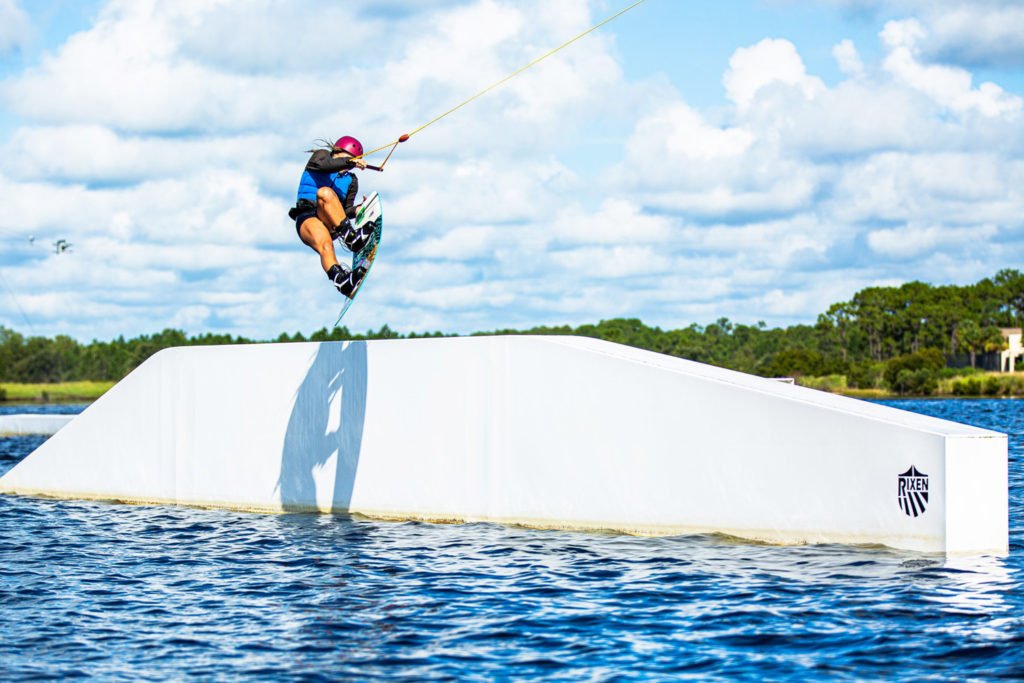 Disclosure: Topgolf, Lake Nona and RDV Ice Den are some of our valued advertising partners.
Feature image credit: Aiguille Rock Climbing Center